Weekend Saturday is updated continuously


The Ernest Walker Band
@Miller Outdoor Theatre
Saturday 6/27/2021 8:30PM
In celebration of Black Music Month, The Miller Outdoor Theatre is bringing you "Keeping the Music Alive," featuring The Ernest Walker Band and Friends.
This live performance will be bringing the iconic sounds of R&B and Hip Hop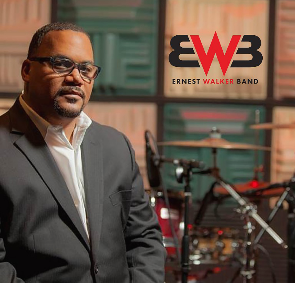 legends, remembering the classic sounds that have been stirring souls for generations.
"This music is part of our culture," Walker said. "I think it is important that we educate the younger generation, exposing them to the type of music which has been setting trends for years."
Rhythm and blues is a genre of popular music that originated in African-American communities in the 1940s. The music has evolved over the generations, touching our souls with something to fit anything anyone was going through from the "Down Home Blues" (Z.Z. Hill), to "Love and Happiness" (Al Green) to the songstresses telling love interests they were "Giving You the Best That I Got" (Anita Baker).
And when it comes to the evolution of Hip Hop, a time machine can take you on a thumping ride from the carefully rhyming days of the Sugar Hill Gang to smooth rappers like Big Daddy Kane and LL Cool J, to street poets for social justice like the legendary KRS-One, Public Enemy and 2Pac Shakur.
"Keeping Music Alive" will give throwback performances and pay special tribute to Luther Vandross, Marvin Gaye, Whitney Houston, Barry White, Michael Jackson, Prince, Notorious B.I.G., 2Pac and more.
Ernest Walker Band and Friends include Mary Griffin, Chris Walker, Liz Vaughn, Kyle Turner, Werner Richmond, J. Xavier, Andre James and Kai Hicks.
Miller Outdoor Theatre
Hermann Park
6000 Hermann Park Dr
Houston, TX 77030
Directions click here
(832) 487-7102
Bob Schneider
@The Heights Theatre
Saturday 6/26/2021 6:30 PM & 9:30 PM
One of Austin's most celebrated musicians, Bob Schneider, is set to release his new album, ​Blood and Bones​ – his 7th studio album since his 2001 solo debut ​Lonelyland. This weekend Schneider is in the Heights at The Height's Theatre.
​Blood and Bones​ captures Schneider at a unique, and distinct, place. "Most of the songs are about this phase of my life," he admits. "I'm re-married, I have a 2-year-old baby daughter who was born over two months premature because my wife had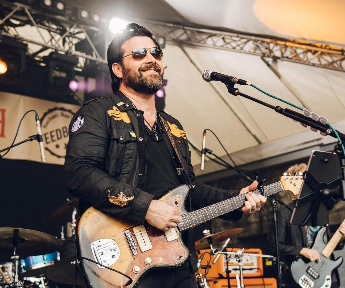 life threatening pre-eclampsia. So dealing with that traumatic event while getting older and looking at death in a realistic, matter of fact way, experiencing the most joy I've ever experienced along with feelings of utter despondency in a way that would have been impossible to experience earlier in my life, all comes out in the songs. My relationship with my wife is the longest committed relationship I've ever been in, so there was a lot of uncharted territory there to write about."
This weekend in the Heights its Austin's Bob Schneider.
Branch Warren Classic
@NRG Center
The Big Tex Gym Strongman Series, NPLC and ADL Live are proud to present: The USS Branch Warren Classic! Come on out on 6/26/21 to test your mettle on some classic Strongman events. There will be vendors/sponsors, music, food, games and fun for both competitors and spectators alike! More info at www.nrgpark.com
Sat Jun 26, 2021 9am
1 NRG Pkwy,
Houston, TX 77054
Directions (map)
Rugby
Houston Sabercats vs. Dallas Jackals
Major League Rugby at Aveva Stadium in Houston Sports Park. Take Hwy. 288 South from downtown Houston, exit Almeda Road, turn right (west). More stadium information at www.houstonsabercats.com
Sat Jun 26, 2021 7pm
2055 Mowery Rd, Houston, TX 77045
Directions (map)
Ray Benson
@The Grand Opera House
in Galveston
Dominating the Texas music scene since the early1970s – before it was cool – Ray Benson, six-foot seven-inch front man and founder of the world-renowned Western swing band Asleep at the Wheel is certain to delight and entertain in a unique solo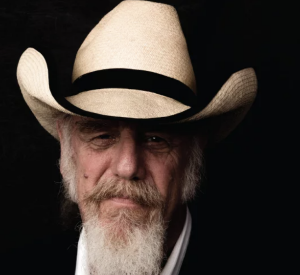 acoustic performance. A nine-time Grammy award-winner, Ray's set will include hilarious behind-the-scenes stories of working with legends in the industry and secrets behind some of his favorite songs. More info at www.thegrand.com
Sat Jun 26, 2021 5pm & 8pm
2020 Postoffice St.
Galveston, TX 77550
Directions (map)
Charley Crockett
@White Oak Music Hall
Saturday 6/26/2021 6:30 PM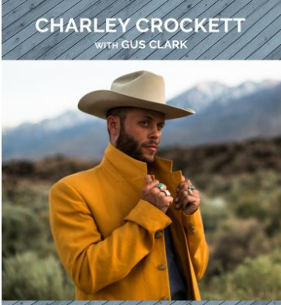 A native of South Texas, he was raised in an isolated, rural part of the Rio Grande Valley by a single mother in a trailer surrounded by sugar cane and grapefruit fields. As a teenager, he was into free-styling and rapping. He spent formative years living with his uncle in New Orleans where he first became a street performer who discovered a love for folk music. In New York City he played hip hop and blues on street corners and in subway cars. What's also important to his identity as an artist, he says, is that he has lived the songs he writes and sings. "I've always had to work so damn hard to get any little bit of anything," says Crockett

White Oak Music Hall
2915 N Main Street
Houston, TX 77009
Directions (Map)
Phone: (713) 237-0370


Steel Panther
Heavy Metal Rules Tour
@HOB Houston

Saturday 6/26/2021 8:30 PM

Steel Panther is Michael Starr [lead vocals], Satchel [lead guitar], Lexxi Foxx [bass], and Stix Zadinia [drums] and they say they have certainly waved the flag for sex, drugs, and metal to the point of keeping this holy trinity alive since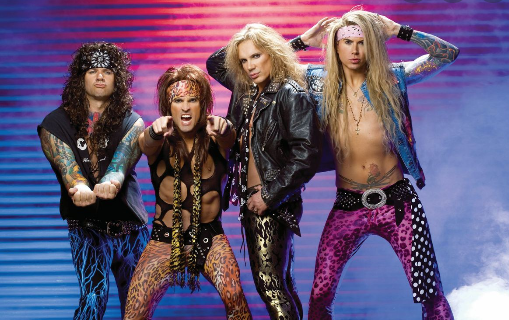 emerging in 2000. However, they fulfill (i.e. engorge) this mission to its fullest potential on their fifth full-length, the aptly titled Heavy Metal Rules. The solos screech louder, the vocals soar higher, the drums hit harder, and the bass throbs mightier than ever before.

"You're going to hear something familiar, but you're also going to hear something new," says Michael. "We grew as musicians and as people. The core values stay the same: Heavy Metal Rules and hot chicks are fun."

"We're going to write about sex, drugs, and all of the Bitchin' shit from the 80s we love," Satchel leaves off. "It's a great feeling to be in this band. We have a blast. We love each other. We've been through a lot together. We'll keep on rocking until one us breaks a hip or some shit."
"We really do love heavy metal and performing," Michael concludes. "We're going to fucking conquer the world the Steel Panther way. Heavy metal is coming back. Pretty soon, everyone's going to have long hair and wear spandex."

HOB Houston
1204 Caroline St.
Houston, TX
(888) 402-5837
Directions
Christopher Titus
@The Improv
Saturday 6/26/2021 7:00 PM & 9:00 PM
Sunday 6/27/2021 7:30 PM
Employing what he's labeled 'hard funny,' Christopher Titus, star and creator of the former Fox television show, "Titus," has released nine ninety-minute albums in over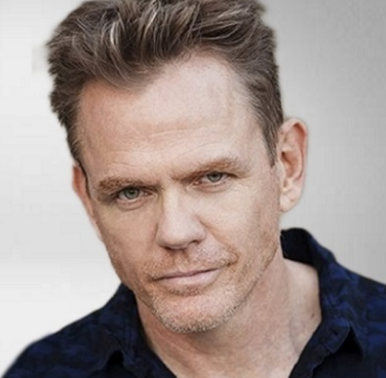 the years. Known for leaving no stone un turned, especially within his own life and family, Titus takes his audience on a 90-minute ride that will leave them exhausted from laughter. To see one of Christopher Titus' shows, is to know him, and love him.
Titus is currently performing his tenth and newest show, "Zero Side Effects." He also wrote, directed and starred in a full-length film called "Special Unit," made back in 2017, that won several film awards, and was released in 78 countries.
Since forming his own production company in 2009, Combustion Films, Christopher Titus can be seen regularly on his popular YouTube channel "ChristopherTitusTV," where he produces livestream comedy content, including his popular comedy sketch show, and seen on the "Titus Podcast" which he co-hosts with fellow comedian Rachel Bradley.
The Improv
7620 Katy Freeway Space
455 Houston, TX 77024
Directions
Buy tickets over the phone:
713-333-8800
Warehouse Wired
Buckcherry, Saliva
Hinder Drowning Pool
& Saving Abel
@The Ballroom at Warehouse Live
Saturday 6/26/2021 2:00 PM
This weekend at Warehouse Live, The Ballroom we can say the national pandemic is nearing its ending here in the Bayou City with this line up.

The promoters have put together seven groups that will take eveyone from Saturday afternoon to late night. Its Warehouse Wired. The headliner is Buckcherry.
Buckcherrry recently announced their Hellbound tour which passes through Houston this weekend as part of Warehouse Wired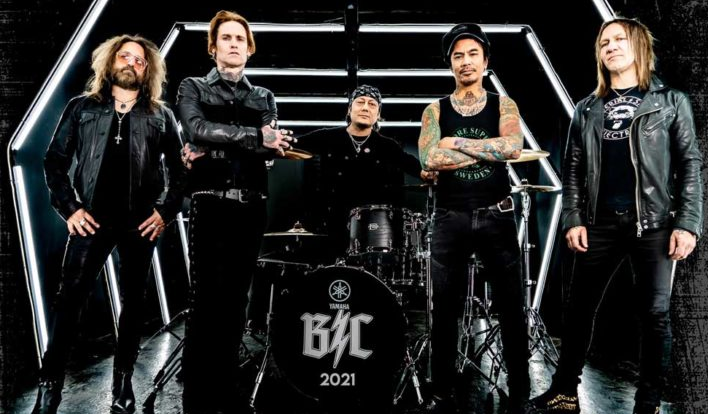 weekend.
In 2005, lead vocalist Josh Todd and lead guitarist Keith Nelson reformed Buckcherry with a new lineup and released a new album in 2006, 15. It contained Buckcherry's biggest crossover hits to date, "Crazy Bitch", and their first Billboard Hot 100 top ten hit, "Sorry".
In April, Buckcherry announced their new album Hellbound (due for release 25th June 2021 through Earache Records and Round Hill Records), along with the release of a new single and accompanying video "So Hott" (which was nominated for Classic Rock Magazine's Track Of The Week) and the announcement of a North American tour. Marti Frederiksen (who has previously collaborated with Aerosmith, Def Leppard, Jonny Lang and Sheryl Crow - he's "like the sixth member of Aerosmith," said Buckcherry guitarist Stevie D) and is being sold on a variety of collectable vinyl (pink, yellow and orange via Earache Records and black and clear smoke vinyl via Round Hill Records).

Red (also stylized R3D or RED) a Christian rock band from Nashville, Tennessee, formed in 2002 by brothers guitarist Anthony Armstrong and bassist Randy Armstrong, with lead vocalist Michael Barnes. The band's first lineup also consisted of drummer Andrew Hendrix and guitarist Jasen Rauch. Currently, the line-up has consisted of the core trio of the Armstrong brothers and Barnes.
Tantric from Louisville, Kentucky was founded in 1998 by former Days of the New members Todd Whitener, Jesse Vest and Matt Taul, who added frontman, Hugo Ferreira, the following year. Ferreria is the only remaining member of the band from the original lineup.

Saving Abel from Corinth, Mississippi by Jared Weeks and Jason Null. The band is named after the biblical story of Cain and Abel, in which a man named Cain kills his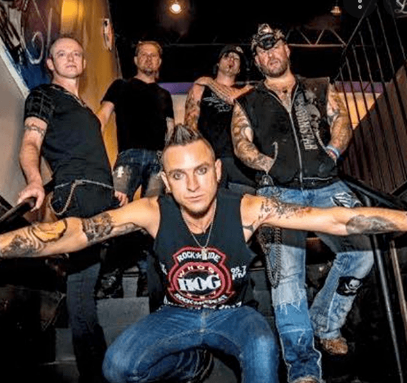 brother Abel. Band member Jason Null thought up the band title saying "I Googled the story of Cain and Abel and found a line about 'there was no saving Abel,' which just jumped out at me."
Original lead singer Jared Weeks left the band at the end of 2013 to pursue a solo career. Scott Austin of Trash the Brand was chosen as his replacement.
Drowning Pool from in Dallas, Texas began in 1996. The band was named after the 1975 film The Drowning Pool. Since its formation, the band has consisted of guitarist C.J. Pierce, bassist Stevie Benton, and drummer Mike Luce, as well as a revolving cast of vocalists, the latest being Jasen Moreno.
Hinder from Oklahoma City, Oklahoma, formed by lead singer Austin Winkler, guitarist Joe "Blower" Garvey, and drummer Cody Hanson with bassist Mike Roden and guitarist Mark King, joining in 2003, solidifying the line-up. The band released four studio albums with Winkler; Extreme Behavior (2005), Take It to the Limit (2008), All American Nightmare (2010) and Welcome to the Freakshow (2012). Cody Hanson, along with former lead singer Austin Winkler, wrote the majority of the band's music on their first four albums. After Winkler left the band in 2013, they looked for a new lead vocalist, and added Marshal Dutton. They have since released: When The Smoke Clears (2015) and The Reign (2017) with their new vocalist. Their seventh studio album is expected in 2020. The band was inducted into the Oklahoma Music Hall of Fame in 2007.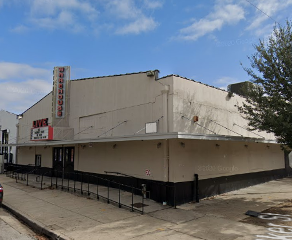 In Sugarland this weekend

Town Square Tribute Featuring
Spaces Between (Dave Matthews)
Friday, June 25. 2021 7:30 pm - 9:30 pm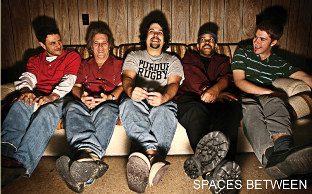 Spaces Between is Houston's premier Dave Matthews tribute band. Led by guitarist/vocalist Pete Simple, Pete has turned his long-time fascination with the music of Dave Matthews into a loving tribute that will take you on a journey through Dave Matthews' hits and deep tracks alike.

Sugarland Town Square
Located at Highway 6 and U.S. 59
Sugar Land, TX 77479
Directions (Map)
281-242-2000
NOLA Nights
Featuring New Orleans Hustlers Brass Band
Saturday, June 26 @ 7:30 pm - 9:30 pm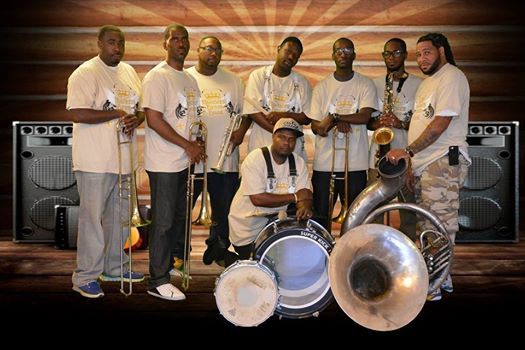 Come out and let authentic New Orleans music take you on a historical journey through the Crescent City tradition with live music from The New Orleans Hustlers Brass Band!

Sugarland Town Square
Located at Highway 6 and U.S. 59
Sugar Land, TX 77479
Directions (Map)
281-242-2000

Sugar Land Sing-A-Long Karaoke
Friday, July 2, 2021 7:30 pm - 9:30 pm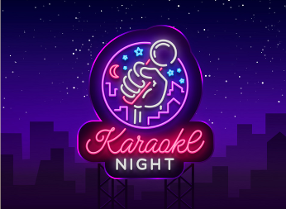 Warm up those vocals, because it's Karaoke time in the Plaza! We're giving you a chance to be the star and sing your heart out on the big stage. Grab your singin' family and friends and come hang out with us for a fun and interactive evening. (microphone will be sanitized between each performance)

Sugarland Town Square
Located at Highway 6 and U.S. 59
Sugar Land, TX 77479
Directions (Map)
281-242-2000
The Art Museum of Texas
@Sugraland Town Square
Established in 2020, Art Museum TX is a not-for-profit institution in Fort Bend County,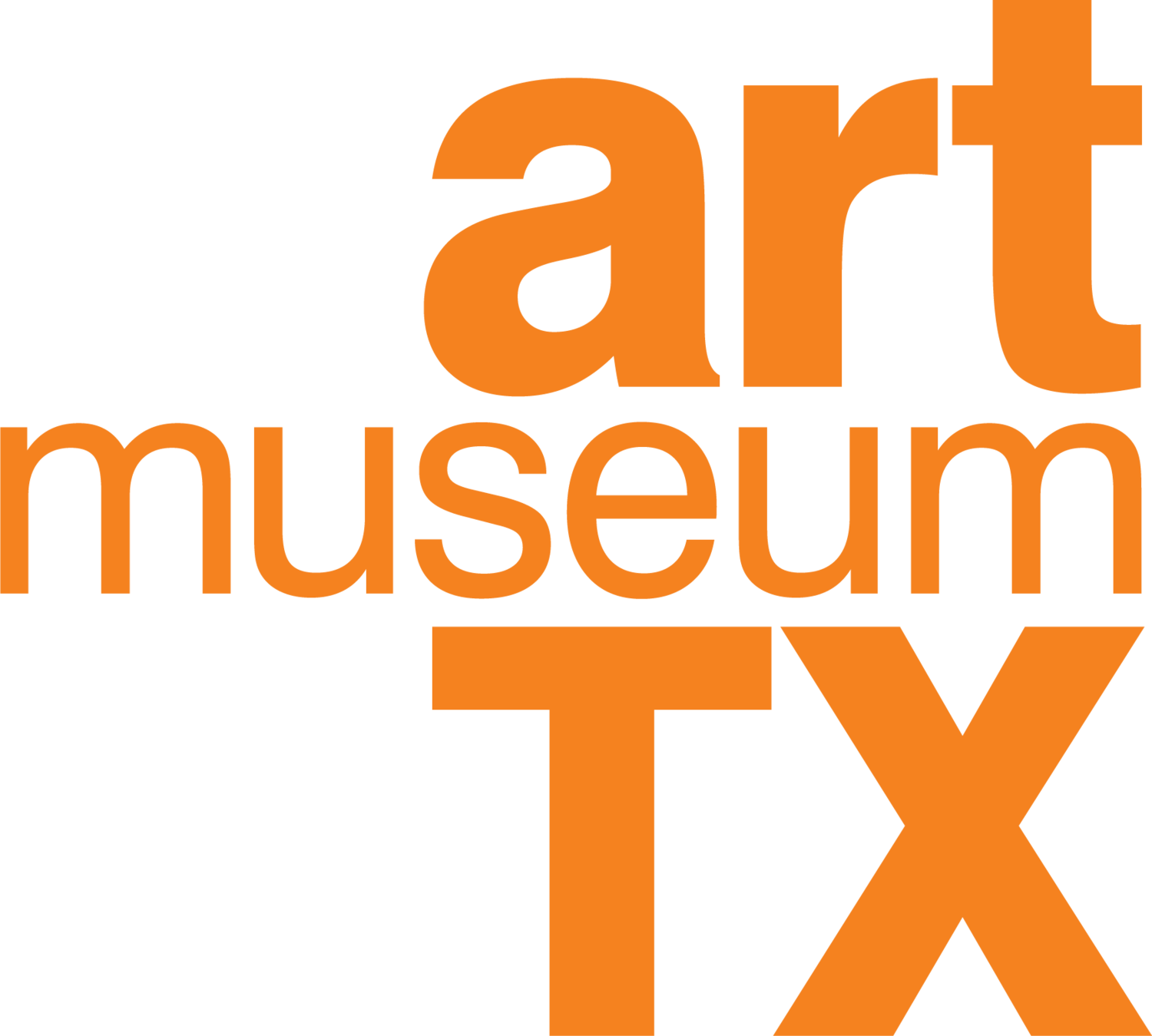 Texas, dedicated to presenting the region's contemporary art to the public. Art Museum TX provides an interchange for visual arts of the present and recent past, presents new directions in art, strives to engage the public, and encourages a greater understanding of contemporary art through education programs.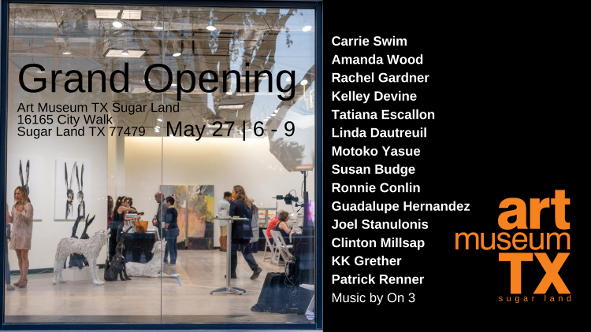 Art Museum TX is a museum dedicated to reaching our Fort Bend area population from one end of the region to the other, reaching throughout the surrounding areas and growing a wider audience. Art Museum TX is introducing art to so many. We bring art to YOU by opening our art space where YOU already frequent! We are in THE NEIGHBORHOOD!
Art Museum TX
16165 CITY WALK
SUGAR LAND TX 77479
Directions
Admission Free
Suggested Donation $5.00
Houston's Online Weekend Entertainment Guide
Looking for that Saturday weekend event and can't find it
try our custom "Google Search"