Saturday
March 26th, 2022
Weekend Saturdays is updated continuously

Contact the venue for possible postponements
or cancellations due to Covid 19 escalations
Lyle Lovett
@The Grand
Opera House
In Galveston
Friday 2/25/2022 8:00 PM
Saturday 2/26/2022 8:00 PM

This weekend in Galveston its Texas country crooner, Lyle Lovett. Lovett has evolved into one of music's most vibrant and iconic performers. With the help of his Acoustic Group of country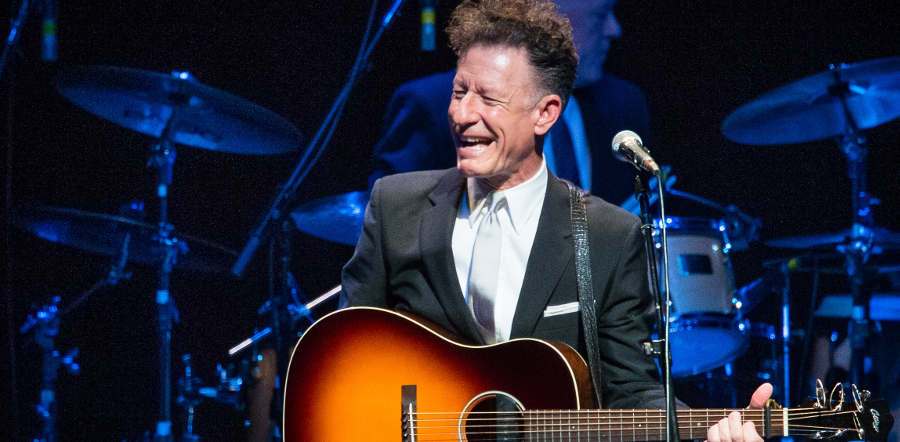 musicians his intimate concert will put a different spin on country classics old and new.
(From All Music.com) Lyle Lovett was one of the most distinctive and original singer/songwriters to emerge during the '80s. Though he was initially labeled as a country singer, the tag never quite fit him. Lovett had more in common with '70s singer/songwriters like Guy Clark, Jesse Winchester, Randy Newman, and Townes Van Zandt, combining a talent for incisive, witty lyrical detail with an eclectic array of music, ranging from country and folk to big-band swing and traditional pop. Lovett's literate, multi-layered songs stood out among the formulaic Nashville hit singles of the late '80s as well as the new traditionalists who were beginning to take over country music. Drawing from alternative country and rock fans, Lovett quickly built up a cult following that began to spill over into the mainstream with his second album, 1988's Pontiac. Following Pontiac, his country audience declined, but his reputation as a songwriter and musician continued to grow, and he sustained a dedicated cult following throughout the '90s.
Lyle Lovett - If I Had A Boat

Born in Klein, Texas -- a small town (named after his great-grandfather, a Bavarian weaver named Adam Klein) that later became a Houston suburb -- Lovett was raised on his family horse ranch. He didn't begin his musical career until he began writing songs while attending Texas A&M University in the late '70s, where he studied journalism and German. While he was a student, he performed covers and original songs at local folk festivals and clubs. As a graduate student, he traveled to Germany to study and continued to write and play while he was in Europe. However, he didn't begin to pursue a musical career in earnest until he returned to America in the early '80s. (Read more @ All Music.com)
The Grand Opera House
in Galveston
2020 Postoffice Street
Galveston, TX 77550
Directions (Map)
Phone: (409) 765-1894
[Disclaimer]
Houston's Weekend Planning Guide participates in various affiliate marketing programs, which means, we receive paid commissions on purchases made through our links
to retailer sites.Our editorial content is not influenced by any commissions we receive.
John Mulaney in Concert
@Toyota Center
Saturday 3/26/2022 7:00 PM
John Mulaney is best known for his work as a writer on Saturday Night Live and as a standup comedian with standup specials The Top Part, New in Town, and The Comeback Kid. Malaney was the creator and star of the short-lived Fox sitcom Mulaney, a semi-autobiographical series. This weekend the comedian will be in perfromance at The Toyota Center in his first arena tour
In his bio it is reported when he was seven he had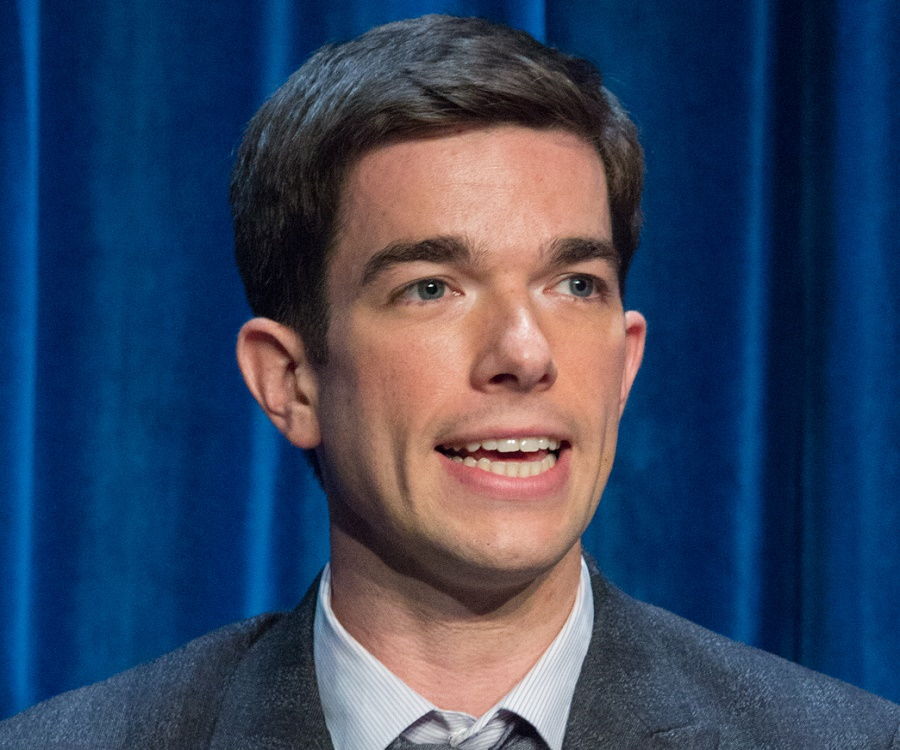 an opportunity to audition for the role of Kevin in the film Home Alone, but his parents declined. When he was in junior high at St. Clement School, in lieu of doing reports, he and his best friend, John O'Brien, would offer to perform what they had learned in the format of a skit. Mulaney would also frequent the Museum of Broadcast Communications, where he would watch archived episodes of shows such as I Love Lucy or The Tonight Show Starring Johnny Carson.
He's starred on Broadway in the runaway hit written and performed alongside Nick Kroll in Oh, Hello On Broadway. The duo have since release a Netflix special of the same name, as well as Oh, Hello: The P'dcast, based off their characters Gil Faizon and George St. Geegland.
The Best of John Mulaney on
The Tonight Show (Vol. 1)
In addition to his work on SNL, Mulaney worked for a number of years as a stand-up comedian. He has performed on Live at Gotham, Conan, Jimmy Kimmel Live, Late Night With Jimmy Fallon, Late Night With Conan O'Brien, and Comedy Central Presents. Mulaney's
stand-up comedy album titled The Top Part in 2009 received some critical reviews and a stand-up comedy special called New In Town in 2012 moved him more in the comedy performance category. Both were produced at Comedy Central.
Mulaney's third stand-up comedy special titled The Comeback Kid was released two years ago, on Netflix. His second stand-up show, New In Town, which premiered on Comedy Central in 2012, is also be found on Netflix. Mulaney received a 2016 Emmy nomination for Outstanding Writing for a Variety Special for his work on The Comeback Kid, losing to Patton Oswalt's Talking for Clapping. Mulaney's fourth stand-up show and special, Kid Gorgeous, will be touring in summer and fall 2017 with a stop at Houston's Revention Music Center.
Koo Koo Kanga Roo
@The Bronze Peacock
House of Blues Houston
Saturday 3/26/2022 12:30 PM

Koo Koo Kanga Roo is the dance-a-long comedy show from Bryan and Neil, two friends who set out to experiment with live music and make it more fun. Armed with nothing more than an iPod, two mics, one giant rainbow and some gold sneakers, Koo Koo Kanga Roo puts on an all-ages dance party that invites everyone to join in. Whether you know them from "brain break" videos in your classroom, the Warped Tour or a late night bar show, you've probably gotten sweaty dancing to their jams at some point.
Koo Koo Kanga Roo - Ink (Dance-A-Long)
Since 2008, Koo Koo Kanga Roo have been touring and putting on shows at clubs, theaters, schools, bars, colleges, church basements, dumpsters and even nursing homes. The duo has toured stateside and internationally with the likes of Frank Turner, The Aquabats, Reel Big Fish, MC Lars, Yo Gabba Gabba Live and have been featured on the Vans Warped Tour.
HOB Houston
in GreenStreet
1204 Caroline St.
Houston, TX
(888) 402-5837
Directions (Map)
Come From Away
Sarofim Hall
@Hobby Center
Come from Away is a Canadian musical with book, music and lyrics by Irene Sankoff and David Hein. It is set in the week following the September 11 attacks and tells the true story of what transpired when 38 planes were ordered to land unexpectedly at Gander International Airport in the small town of Gander in the province of Newfoundland and Labrador, Canada as part of Operation Yellow Ribbon. The characters in the musical are based on (and in most cases share the names of) real Gander residents as well as some of the 7,000 stranded travelers they housed and fed.
This weekend
@Warehouse Live
The Studio
Saturday 3/26/2022 7:00 PM
Doors Open 6:00 PM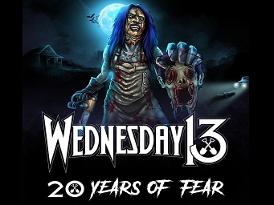 (From All Music.com) Musician and horror aficionado Joseph Poole embarked on his career in music in 1992 with Maniac Spider Trash. He left the group in 1996 and formed Frankenstein Drag Queens from Planet 13 with fellow "Spider Trashers" Abby Normal and Sicko Zero.
WEDNESDAY 13 - What the Night Brings

The band managed to release five full-length albums and six EPs over the span of five years before calling it quits in 2003 as a result of Poole's rising success with his Murderdolls side project.
(Read more @All Music.com)
Saturday 3/26/2022 6:00 PM
Doors Open 5:30 PM

Warehouse Live
813 St Emanuel Street
Houston, TX 77003
Directions (Map)
(713) 225-5483
Little Feat in Concert
@713 Music Hall
Saturday 3/26/2022 7:30 PM
Though they had all the trappings of a Southern-fried blues band, Little Feat were hardly conventional. This weekend the group is in the Bayou City at LiveNation's 713 Music Hall.
(From All Music.com) Led by songwriter/guitarist Lowell George, Little Feat were a wildly eclectic band, bringing together strains of blues, R&B, country, and rock & roll.
Little Feat - Let It Roll
(From All Music.com) The bandmembers were exceptionally gifted technically and their polished professionalism sat well with the slick sounds coming out of Southern California during the '70s. However, Little Feat were hardly slick -- they had a surreal sensibility, as evidenced by George's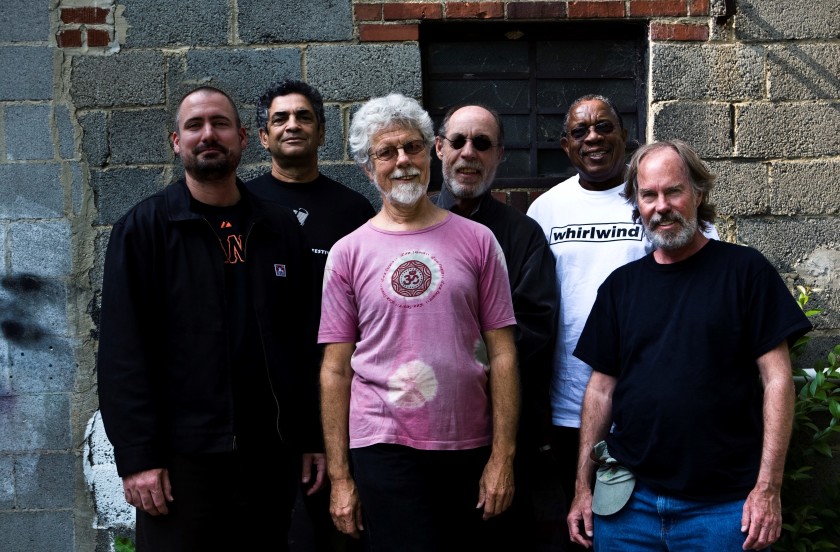 idiosyncratic songwriting, which helped them earn a cult following among critics and musicians. Though the band earned some success on album-oriented radio, the group was derailed after George's death in 1979. Little Feat re-formed in the late '80s, and while they were playing as well as ever, they lacked the skewed sensibility that made them cult favorites. Nevertheless, their albums and tours were successful, especially among American blues-rock fans.
Jesse and Joy
"Cliches Tour"
@Bayou Music Center
Saturday 3/26/2022 7:30 PM
Jesse & Joy are a best-selling, award-winning sibling pop duo from Mexico City. This weekend the duo is at LiveNation's Bayou Music Center.
(From All Music.com) Jesse Huerta plays piano,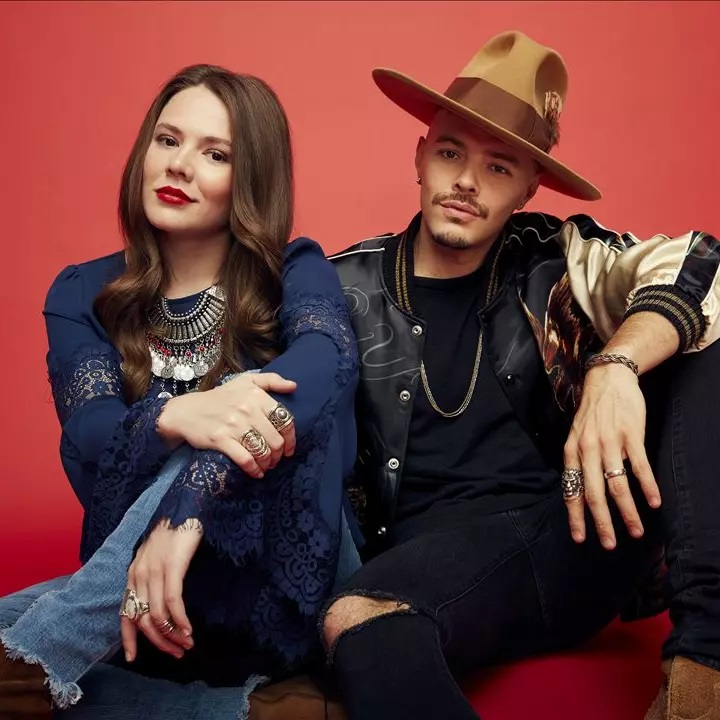 lead guitar, and sings harmony, while Joy Huerta is lead vocalist and plays rhythm guitar. They both write. Their sound is a bright, warm amalgam of hooky rock, sparkling folk, norteño, pop, and cumbia, delivered by voices that meld seamlessly amid infectiously memorable choruses.

Their 2006 Warner debut, Esta Es Mi Vida, won multiple Latin Grammys on its way to platinum certification. 2009's gold-certified Electricidad went all the way to number three on the U.S. Latin Pop chart. 2011's ¿Con Quién Se Queda El Perro? won multi-platinum status due to the chart-topping single "Corre." 2015's Un Besito Más topped the U.S. Latin and Latin Pop charts and went to number three in Mexico; it took home the Grammy for Best Latin Pop Album. 2016's gold-certified Jesse & Joy was their first bilingual album; it contained some English versions of songs from their previous outings. In 2020, they issued Aire. Introducing reggaeton and trap to their production mix, the set featured collaborations with J Balvin on "Mañana Es Too Late" and Luis Fonsi on "Tanto." (Read more @ All Music.com (Click Here)
Bayou Music Center
in Bayou Place
520 Texas Ave
Houston, TX 77002
Directions (Map)
Phone: (713) 230-1600
Felipe Esparza
@Improv Houston
Saturday 3/26/2022 7:00 PM & 9:30 PM
Sunday 3/27/2022 7:00 PM
This weekend Esparza is at The Improv on the Katy Freeway.
During a stint in rehab before he was 21, Felipe was asked what he wanted out of life. As a young immigrant growing up in the projects in Boyle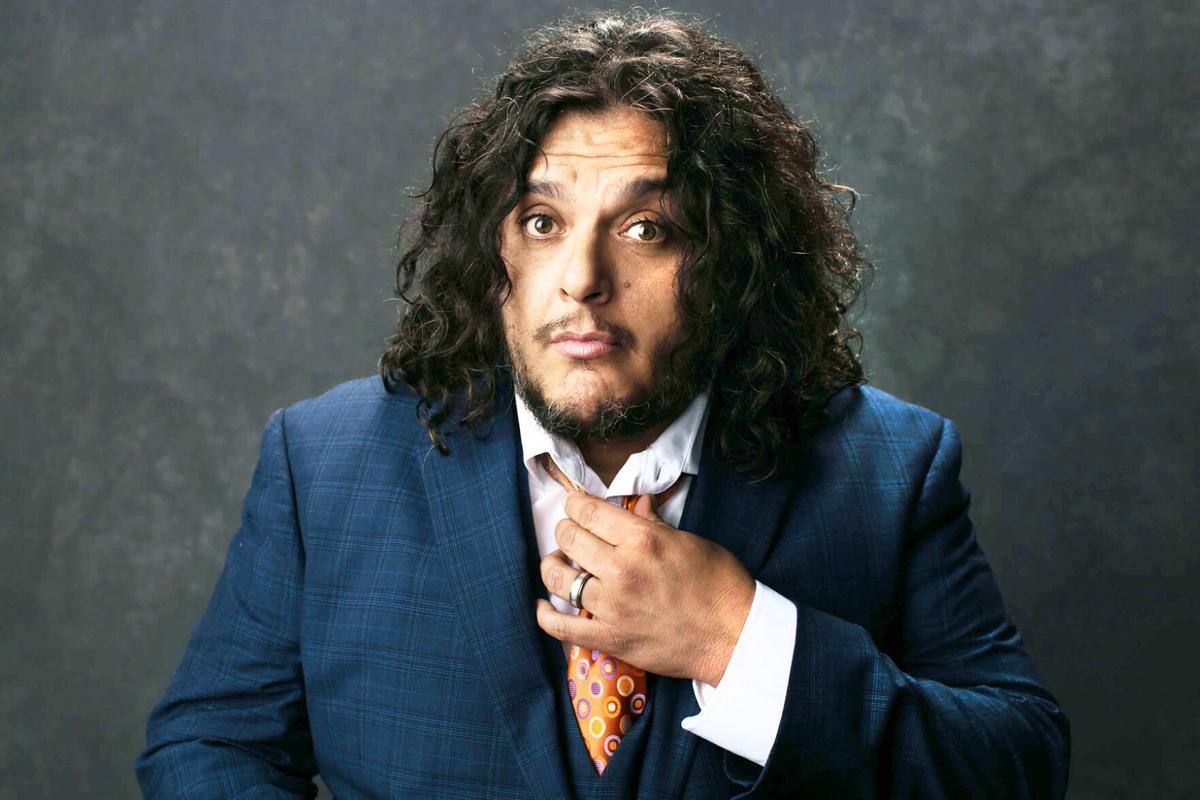 Heights (East L.A.) and then as a teenage father with a drug and alcohol problem, it was a difficult task because he had never thought that far ahead. Among the items on that list, "to be happy", and "be a stand-up comedian" - because of how he connected to an old Bill Cosby album when he was younger. Up until that question, Felipe was under the impression that life was over at 18.
H-Town Blues Festival
@NRG Arena
It's the 14th Annual H-Town Blues Festival Expected to Preform: Tucka, Calvin Richardson, Sir Charles Jones, Pokey Bear, Roi Anthony, Chick Rogers and Jeter Jones
Saturday March 26, 2022 7:00 PM
1 NRG Pkwy, Houston, TX
Directions (map)
Andres Fest
A symphonic Celebration
@Jones Hall for The Performing Arts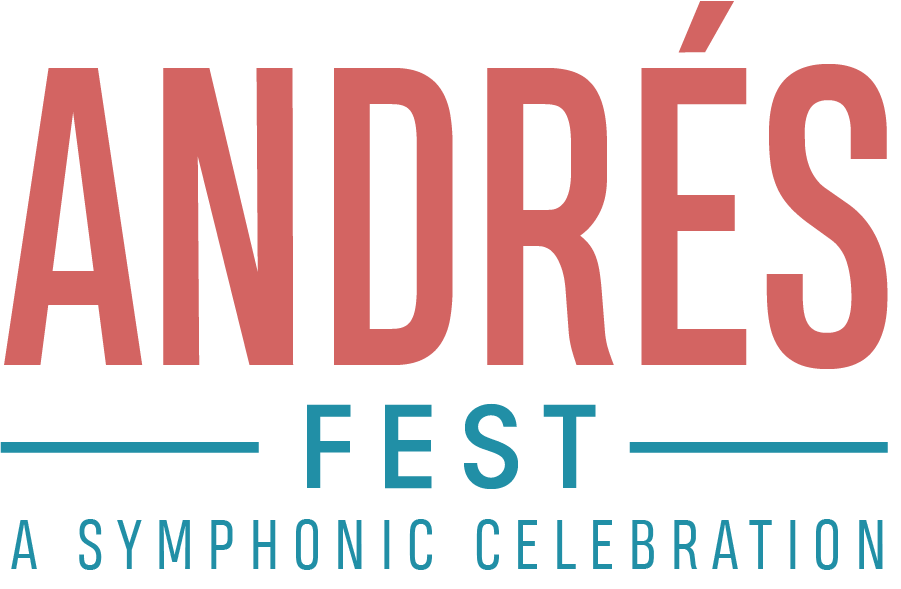 Andrés Fest Weekend 2
March 26 & 27
Symphony principals William VerMeulen and Dave Kirk perform new works by Bruce Broughton and Wynton Marsalis, and the orchestra shares favorites of Ravel and Gershwin.
Jones Hall
for The Performing Arts
615 Louisiana Street
Houston, TX 77002
Direction (Map)
The Art Museum of Texas
@Sugraland Town Square
Established in 2020, Art Museum TX is a not-for-profit institution in Fort Bend County,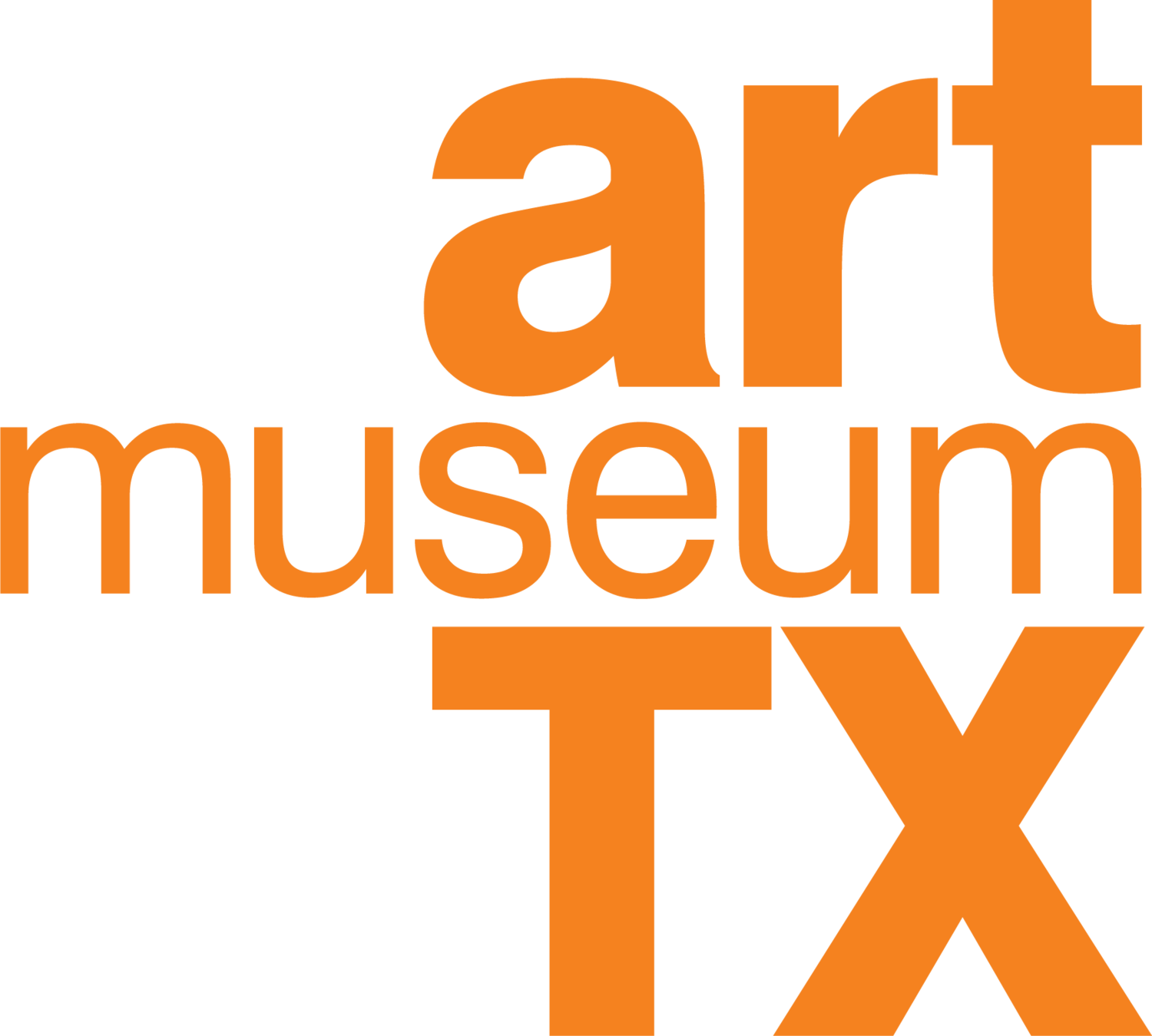 Texas, dedicated to presenting the region's contemporary art to the public. Art Museum TX provides an interchange for visual arts of the present and recent past, presents new directions in art, strives to engage the public, and encourages a greater understanding of contemporary art through education programs.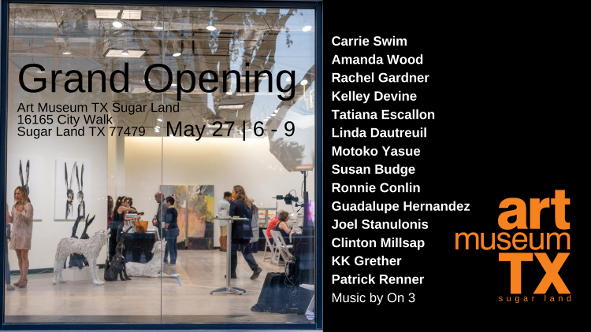 Art Museum TX is a museum dedicated to reaching our Fort Bend area population from one end of the region to the other, reaching throughout the surrounding areas and growing a wider audience. Art Museum TX is introducing art to so many. We bring art to YOU by opening our art space where YOU already frequent! We are in THE NEIGHBORHOOD!
Art Museum TX
16165 CITY WALK
SUGAR LAND TX 77479
Directions
Admission Free
Suggested Donation $5.00
Houston's Online Weekend Entertainment Guide
Looking for that Saturday weekend event and can't find it
try our custom "Google Search"