Saturday
September 11th, 2021
Weekend Saturday is updated continuously


Bob Schneider
with special guest
Jeremy Joseph
@The Heights Theatre
Saturday 10/11/2021 8:00 PM
One of Austin's most celebrated musicians, Bob Schneider, is set to release his new album, Blood and Bones - his 7th studio album since his 2001 solo debut Lonelyland - on June 8th via his Shockorama Records imprint. This Weekend Schneider will be in The Heights at The Heights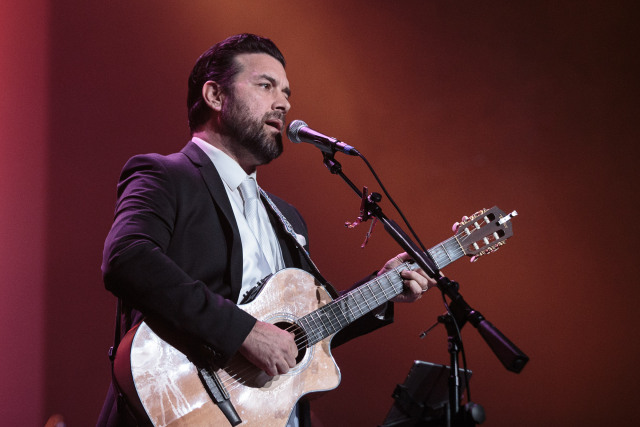 Theatre on W.19th Street.
Blood and Bones captures Schneider at a unique, and distinct, place. "Most of the songs are about this phase of my life," he admits. "I'm re-married, I have a 2-year-old baby daughter who was born over two months premature because my wife had life threatening preeclampsia. So dealing with that traumatic event while getting older and looking at death in a realistic, matter of fact way, experiencing the most joy I've ever experienced along with feelings of utter despondency in a way that would have been impossible to experience earlier in my life, all comes out in the songs. My relationship with my wife is the longest committed relationship I've ever been in, so there was a lot of uncharted territory there to write about."
Vincent Gardner Quintet
Cezanne Jazz
Inside Birraporetti's
Saturday 9/11/2021 8:00 PM & 9:45 PM
Trombonist, arranger, Vincent Gardner, makes his home in Houston, but is often traveling with the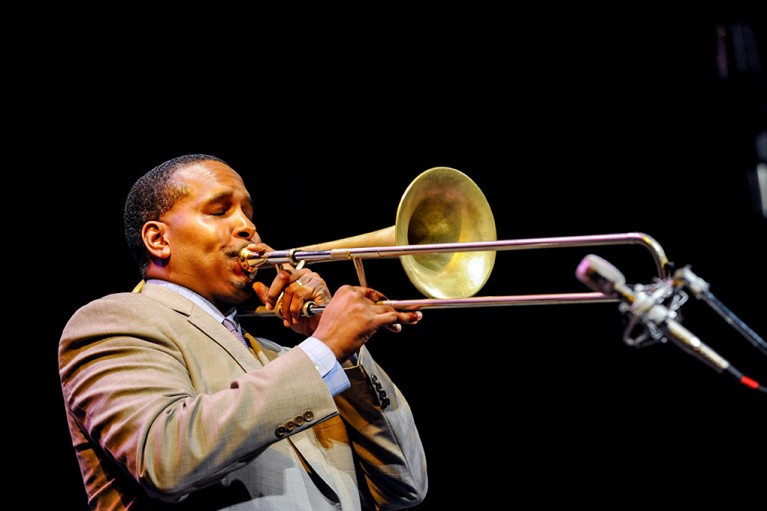 Jazz at Lincoln Center Orchestra or presenting shows locally with his Jazz Houston Orchestra. This weekend Gardner is at club Cezanne
Inside Birraporetti's.
Cezanne
Inside Birraporetti's
Downtown Houston
500 Louisiana Ave
Houston, TX 77002
Directions (Map)
Rise Rooftop Presents
Ilan Bluesstone
w/ Resident DJ Riddler
Saturday 9/11/2021 10:00 PM
Since bursting onto Anjunabeats with his debut solo release back in 2012, London-based producer Ilan Bluestone's whirlwind journey through the international dance music scene has been nothing short of monumental. This weekewnd Bluesstone is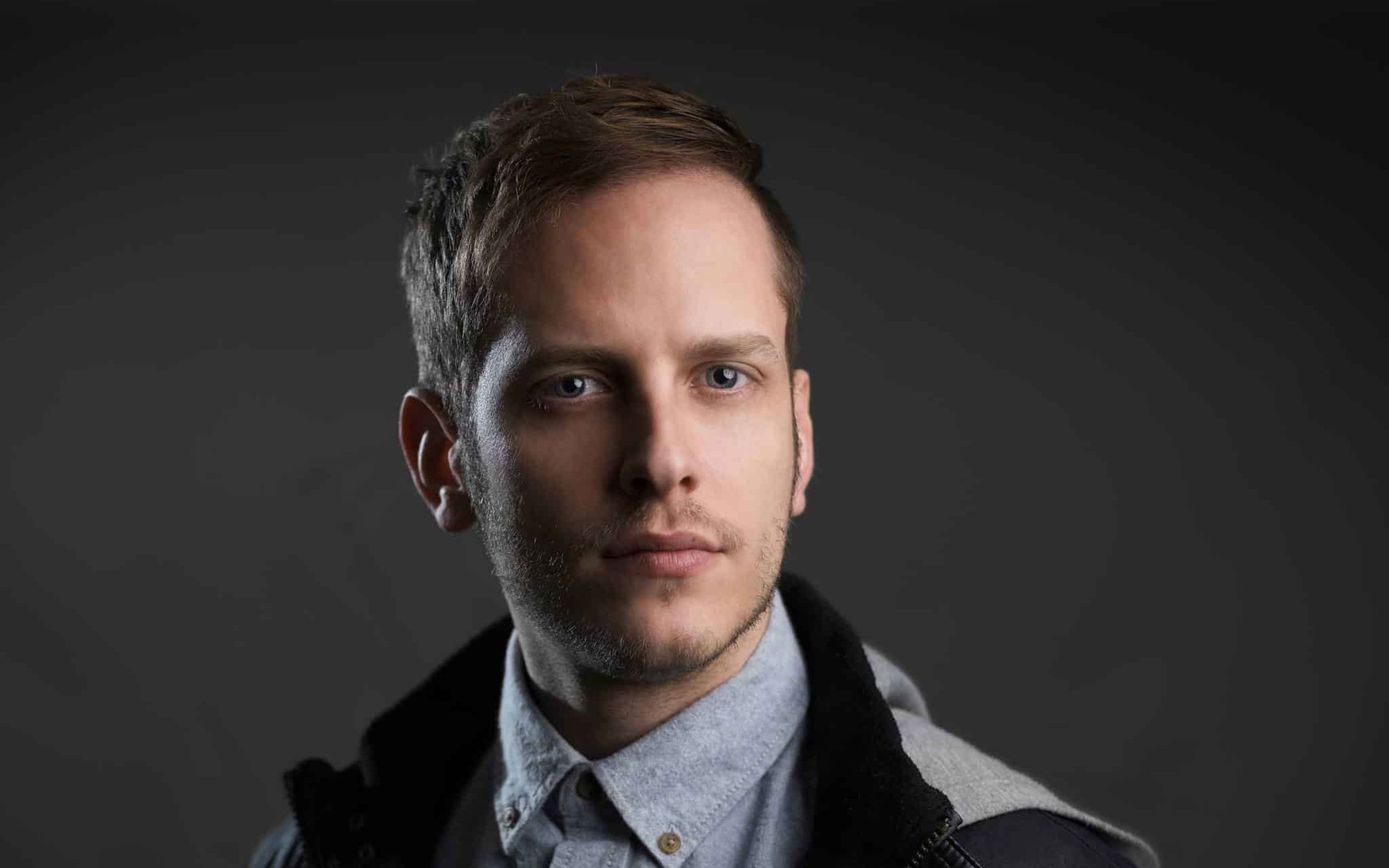 in downtown Houston at Rise Rooftop. Bluesstone's string of recent hits, 'Black & Blue', 'Can You', plus remixes of Armin van Burren's 'In And Out Of Love' and System F's 'Out Of The Blue' under his belt has an impressive array of career live performances at prestigious venues including London's Wembley Arena, the Bill Graham Civic Auditorium in San Francisco, EDC Las Vegas and New York'sMadison Square Garden to boot.
Rise Rooftop
2600 Travis St Suite R
Houston, TX 77006
Directions Map)
(832) 767-0513
Rebelution in Concert
@Bayou Music Center
Saturday 9/11/2021 6:00 PM
Over the past 16 years, Rebelution has had nearly everything a band could ask for: chart-topping albums, hundreds of millions of streams, a GRAMMY nomination, even their own festival in Jamaica. The only thing they haven't had, it seems, is time.

This weekend in Bayou Place in the Bayou Music Center fans can make the time to see Eric Rachmany, vocals and guitar, Rory Carey on keyboards, Marley D. Williams on bass and Wesley Finley on drums.
"When COVID hit, we found ourselves in uncharted territory," says frontman Eric Rachmany. "Suddenly we were just sitting still, which was a completely new experience for us."
Difficult as it was to leave the road behind, pressing pause proved to be a blessing in disguise for the band, one that led to their captivating new album, In The Moment. Recorded remotely in the midst of the coronavirus pandemic, the collection is deliberate and wide-ranging, infusing the quartet's soulful, exhilarating brand of modern reggae with addictive pop hooks, alt-rock grit, and hip-hop grooves.
"After 16 years, we definitely needed a little time off," says Rachmany. "We had no idea it would be this much time off, though."

The performances here are bold and self-assured, and the production is equally ambitious, drawing on swirling reverb and trippy delay to create an immersive sonic universe that's both futuristic and vintage all at once. Strip away the intoxicating atmospherics, though, and what remains is a work of profound reflection, a probing, revelatory meditation that balances joy and introspection in equal measure as it contemplates the meaning of time and how to spend what precious little of it we have.
Breland
@HOB Houston
Saturday 9/11/2021 8:00 PM
Door Open 7:00 PM
Singer, songwriter and record producer, Daniel Gerard Breland, known as Breland the creator of a hybrid genre of country, R&B, and soul music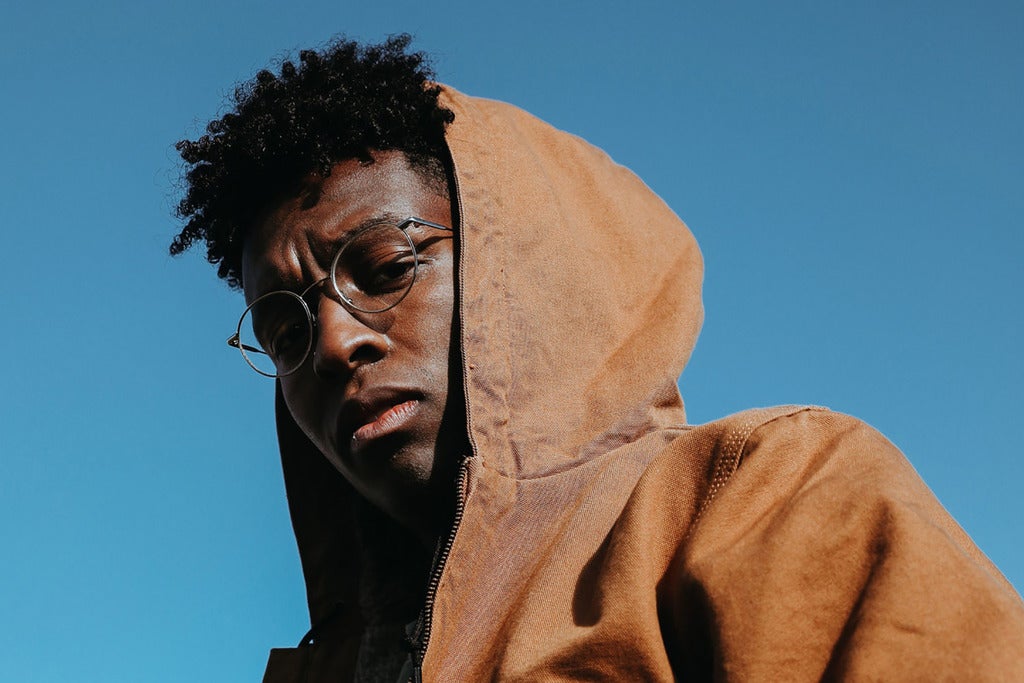 makes his way to Houston's House of Blues in GreeStreet this weekend. Breland's 2019 debut single, "My Truck", rose to prominence after gaining popular attention in social media, reaching 26 on Billboard's Hot Country Songs chart.
HOB Houston
in GreenStreet
1204 Caroline St.
Houston, TX
(888) 402-5837
Directions (Map)
Jason Aldean's
"Back in the Saddle Tour"
Cynthia Woods
Mitchell Pavilion
Saturday 9/11/2021 7:30 PM
After almost 15 years at the top of his format, reigning ACM "Artist of the Decade" Jason Aldean has seen trends come and go. Hell, he helped bring a few out of the shadows, like a Country-music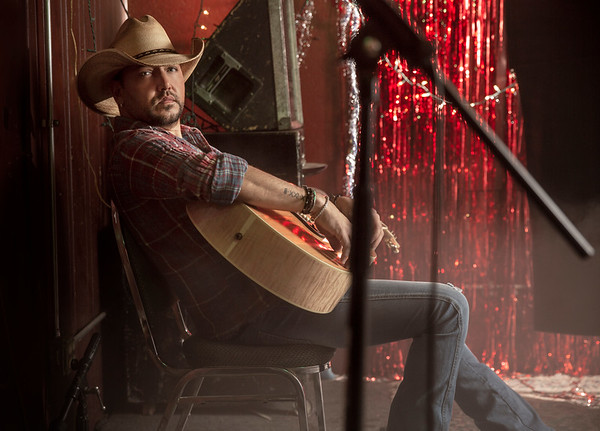 Columbus making the mainstream's first contact with hard rock ("Hicktown"), hip-hop ("Dirt Road Anthem") and R&B ("Burnin' It Down").
The three time ACM Entertainer of the Year makes his way to The Woodlands at Cynthia Woods Mitchell Pavilion this weekend.
For 9, Aldean's ninth studio project, he offers 16 interwoven tracks in an era of stand-alone singles and superstar EPs, holding his ground for a modern album with an old-school soul.
Aldean's a card-carrying member of Country's elite headliners whose incendiary tours are nearing legendary status. Also a dominant force on the charts, he's scored 25 Number Ones and notably all eight of Aldean's previous studio albums have been certified Gold or Platinum by the RIAA. He's the only Country act in history to top the all-genre Billboard 200 four times (in a row, no less), racking up four billion streams and more than 18 million albums sold along the way.
Aldean's sure-footedness has helped define the genre's 21st century, which plays into his 19 No. One hits, more than 15 million total album sales and dozens of sold-out stadium shows. Continuing with that momentum, the new music follows Aldean's last three albums that each bowed at No. One on the all-genre Billboard 200 albums chart and all seven of his previous LPs have achieved PLATINUM certification or better. Aldean's wide-open approach has made him a perennial live-show favorite for the format as he has headlined the biggest stadiums in the United States where "Aldean and his band rock hard and precise" (Houston Chronicle).

This weekend it is Jason Aldean's "Back in the Saddle Tour" at The Cynthia Woods Mitchell Pavilion in The Woodlands.
Cynthia Woods Mitchell Pavilion
2005 Lake Robbins Dr.
The Woodlands, TX 77380
Directions (Map)
College Football - Rice Owls vs. Houston
College football on the Rice University campus
More info at www.riceowls.com
Saturday September 11, 2021 5:30 PM
Rice Stadium, 6100 Main Street
Houston, TX 77005
Directions (map)
Glass Animals
Dreamland Tour
White Oak Music Hall
Lawn
Saturday 9/11/2021 6:30 PM
Glass Animals have recently collaborated with other artists to reimagine tracks from 'Dreamland', from a version of hit single 'Heat Waves' with iann dior to live performances with Holly Humberstone and Arlo Parks.
White Oak Music Hall
2915 N Main Street
Houston, TX 77009
Directions (Map)
Phone: (713) 237-0370
Houston Astros vs. Los Angeles Angels
Major League Baseball
Minute Maid Park
More information at www.astros.com
Saturday September 11, 2021 6:10 PM
501 Crawford St, Houston, TX 77002
Directions (map)
Vicetone
@Stereo Live Houston
Saturday 9/11/2021 10:00 PM
Since forming in 2012, Dutch duo Vicetone have brought both sophisticated musicality and untamed imagination to all of their output. This weekend the duo is at Stereo Live Houston. Working in their fastidiously designed home studios in Nashville,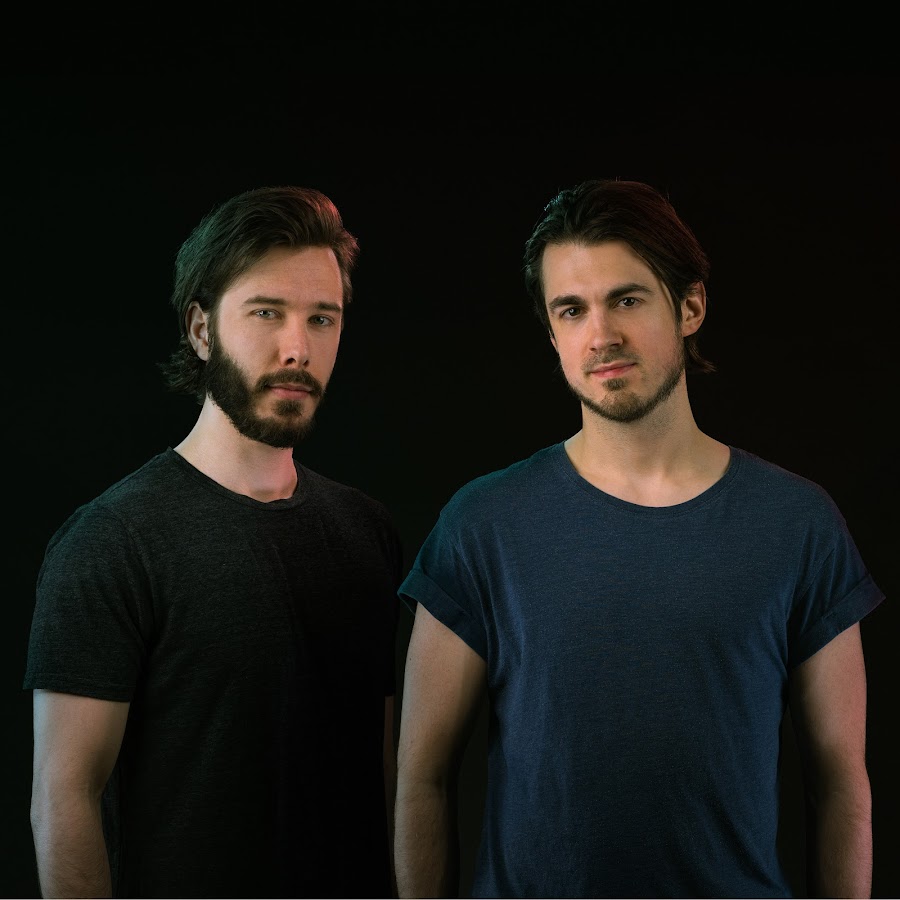 musicians/producers Ruben den Boer and Victor Pool, craft every song with a profound attention to detail, creating an emotionally charged brand of dance music that's led them to amass over one billion combined streams across all platforms to date. Over the years, Vicetone's pop-perfect melodic sensibilities and supreme production skills have brought them global notoriety.
Houston Symphony
Opening Night
@Jones Hall
Saturday 9/11/2021 8:00 PM

Renée Fleming, one of the most beloved and celebrated singers of our time, joins the Houston Symphony for Opening Night this weekend, Saturday, September 11, 2021. Superstar soprano Renée Fleming delights with favorite opera arias and musical theater showstoppers in this one-night-only special performance.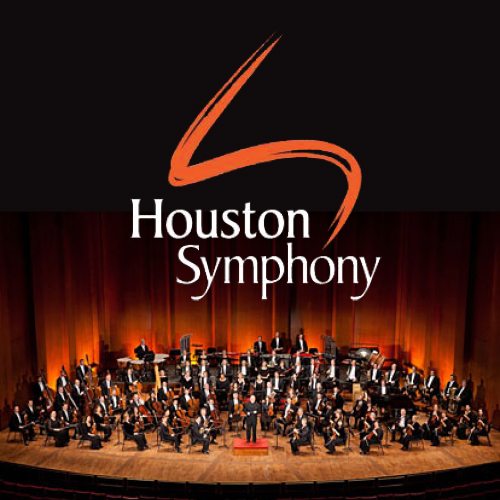 Renée Fleming is one of the most highly acclaimed singers of our time, performing in the world's greatest opera houses and concert halls. Honored with four Grammy awards and the US National Medal of Arts, Fleming has sung for momentous occasions from the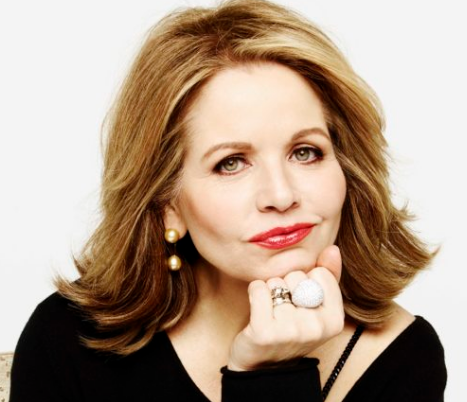 Nobel Peace Prize ceremony to the Diamond Jubilee for Queen Elizabeth II at Buckingham Palace. In 2014, she became the first classical artist to sing "The Star-Spangled Banner" at the Super Bowl. Renée has starred in and hosted an array of television broadcasts, including The Met: Live in HD and Live from Lincoln Center. Her voice is featured on the soundtracks of Best Picture Oscar winners The Shape of Water and The Lord of the Rings.
During the pandemic, Renée's performances on digital platforms have included streamed concerts for the Metropolitan Opera, the Kennedy Center, Lyric Opera of Chicago, and the Baltimore Symphony Orchestra. In 2020, she launched Music and Mind LIVE, a weekly web series that explores the intersection of music and arts with human health and the brain, amassing more than 650,000 views from 70 countries. In recent years, Renée has become known as a leading advocate for research at the intersection of the arts and health.
In 2019, Renée performed world premieres of works by André Previn and Kevin Puts with the Boston Symphony Orchestra and starred in the London premiere of The Light in the Piazza, later bringing the acclaimed production to Los Angeles and Chicago. Renée earned a Tony nomination for the 2018 Broadway production of Carousel. She is artistic advisor to the Kennedy Center for the Performing Arts, co-artistic director of Aspen Opera Theater and VocalArts, and artistic director of Carnegie Hall's SongStudio. Other honors include the Fulbright Lifetime Achievement Medal, Germany's Cross of the Order of Merit, France's Chevalier de la Légion d'Honneur, and honorary doctorates from numerous leading universities.
Steven Reineke
Principal POPS Conductor

Steven Reineke has established himself as one of North America's leading conductors of popular music. In addition to his role as Principal POPS Conductor of the Houston Symphony, this season, he celebrates his 10th anniversary as music director of The New York Pops at Carnegie Hall. Additionally, he is principal pops conductor of the National Symphony Orchestra at the John F. Kennedy Center for the Performing Arts and the Toronto Symphony Orchestra.
On stage, he has created programs and collaborated with a range of leading artists from the worlds of hip hop, Broadway, television, and rock, including Common, Kendrick Lamar, Nas, Sutton Foster, Megan Hilty, Cheyenne Jackson, Wayne Brady,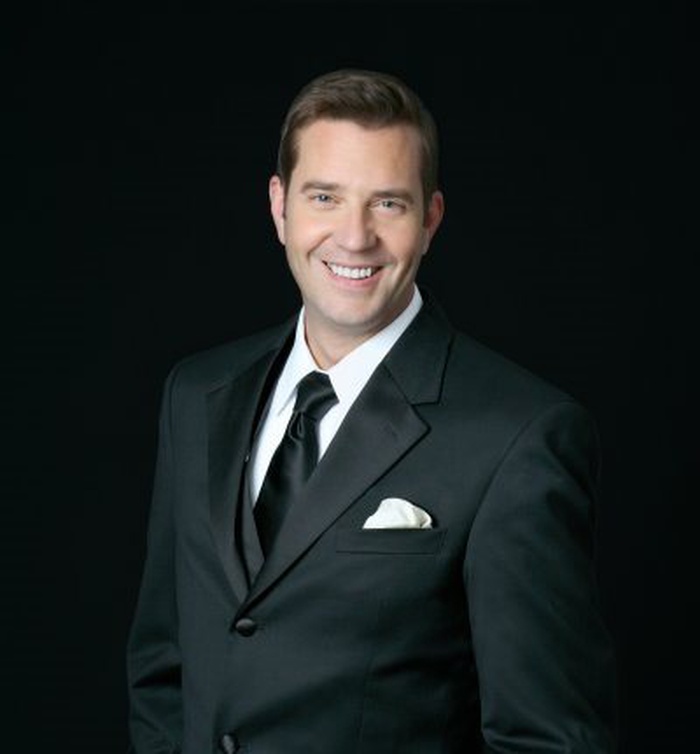 Peter Frampton, and Ben Folds, among others. In 2017, he was featured on NPR's All Things Considered leading the National Symphony Orchestra, in a first for the show's 45-year history, performing live music excerpts between news segments. In 2018, Steven led the same orchestra and hip hop legend Nas performing his seminal album, Illmatic, on PBS's Great Performances.
Box Office: 713.224.7575
Group Sales: 713.238.1435
Houston Symphony
Jones Hall
615 Louisiana St. Suite 102
Houston, TX 77002
Direction (Map)
This Month @Houston's Improv
Stone Cold
and The Jackal
@Houston Improv
Thursday 9/9/2021 7:00 PM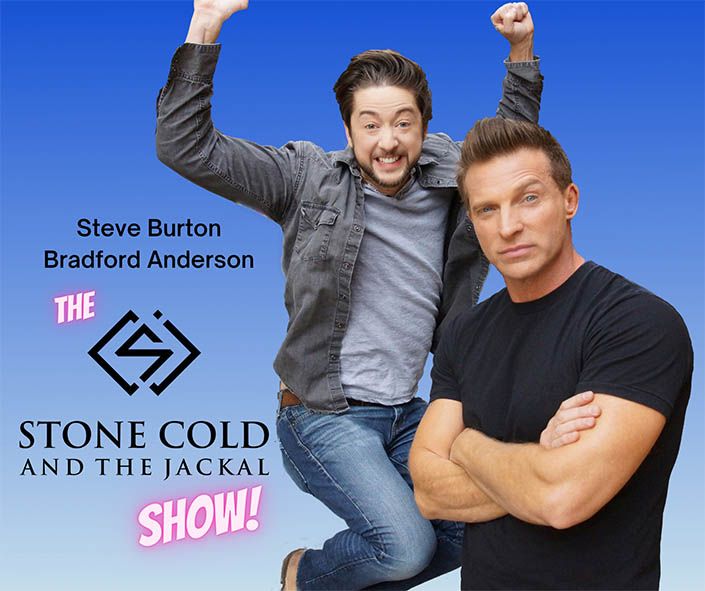 ***VIP Tables include: An autographed photo! A special 60 Minutes post-show VIP Q&A with Steve and Bradford. Get your GH questions answered and enjoy more time with the guys! After our awesome and raucous comedy show, it'll be the perfect way to unwind together safely and have MORE FUN in the process! (No meet & greet with talent due to social distancing)***
Steve Burton and Bradford Anderson play the roles of Jason Morgan and Damian Spinelli on ABC's soap opera,"General Hospital." Fans love their unique friendship onscreen, but their real-life dynamic is perhaps even more entertaining. In addition to their successful podcast, "That's Awesome" on Podcast One, and entertaining their legions of fans on social media, Steve and Bradford are delighted to be once again touring all over the country to the delight of GH fans
everywhere. Join them for a unique 90 minute show full of music, comedy, and Steve and Bradford hijinks!!
Bring your own camera, no autographs.
Jay Pharoah
@Houston Improv
Friday 9/10/2021 7:30 PM & 9:45 PM
Saturday 9/11/2021 7:00 & 9:30 PM

Pharoah began doing impersonations at age six and cites Gilbert Gottfried's character in Aladdin, Iago, as his first voice, explaining, "My father put me in a talent competition a couple of months later, and out of the whole thing I got fifth place.
He became known for his many celebrity impressions,[7] including Barack Obama, Will Smith, DMX, Jay-Z, 50 Cent, Eddie Murphy, Chris Rock, Kanye West, Stephen A. Smith, Peter Dinklage, and Denzel Washington.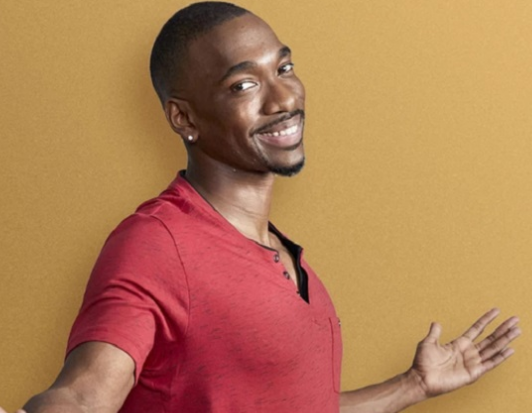 JAY dazzles as an emotionally-torn romantic in Netflix's upcoming RESORT TO LOVE with Christina Milian. He currently plays recurring roles on ABC's A MILLION LITTLE THINGS and Fox's FAMILY GUY.
He previously starred in 2 MINUTES OF FAME with Katt Williams and KeKe Palmer, the YOUTUBE Premium show CHAMPAIGN, ILL alongside Adam Pally and Sam Richardson and Steven Soderbergh's feature film UNSANE opposite Claire Foy and Joshua Leonard.
In 2017, he starred on the Showtime series WHITE FAMOUS as the lead, 'Floyd Mooney', that was executive produced by Oscar-winner Jaime Foxx and based on his experiences.
JAY has lent his vocal talents to Sony's THE MITCHELL'S VS. THE MACHINES with Danny McBride and Maya Rudolph, the Illumination/Universal animated movie SING alongside Matthew McConaughey, Scarlett Johansson and Reese Witherspoon, as well as to the television shows LEGENDS OF CHAMBERLAIN HEIGHTS and BOJACK HORSEMAN.
Additional film credits include the Universal Pictures film ALL MY LIFE, co-starring alongside Harry Shum and Jessica Rothe, Lionsgate/CBS Films comedy GET A JOB opposite Miles Teller and Anna Kendrick, Chris Rock's film TOP FIVE for Paramount, Universal's RIDE ALONG opposite Kevin Hart and Ice Cube, the independent film INTRAMURAL and FOX Searchlight's LOLA VERSUS opposite Greta Gerwig.
JAY is well known for his spot-on impressions on SATURDAY NIGHT LIVE, where he was a cast member for six seasons.
In June 2020, amidst the ongoing George Floyd protests, Pharoah released footage showing how, in April of 2020, he was detained at gunpoint by the Los Angeles Police Department, with an officer kneeling on Pharoah's neck in the same manner as that which caused the murder of George Floyd. Pharoah had met the generic description of a "black man in grey sweatpants and a grey shirt." After the officers googled Pharoah's name, they apologized and let him go.
The Improv
7620 Katy Freeway Space
455 Houston, TX 77024
Directions
Buy tickets over the phone:
713-333-8800
Bands for Good
Featuring Lords of Kool
sponsored by Sewell
Audi Sugar Land
Friday, September 10, 2021 7:30 PM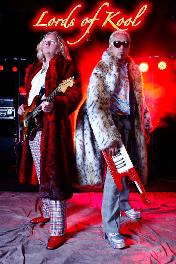 We're takin it back in time! Grab your bell bottoms and join us in the Plaza (Sugarland Town Square) to enjoy Houston-based party band Lords of Kool for some fun sounds featuring Disco and other dance hits. The band is led by the indefatigable vocalist/keyboardist Miltonio, who has shared the stage with George Clinton, Stevie Wonder, and many other major artists
Sugarland Town Square
Located at Highway 6 and U.S. 59
Sugar Land, TX 77479
Directions (Map)
281-242-2000

Sunday, September 12, 2021 8:00 AM 10:AM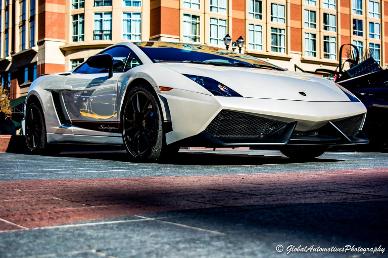 Grab some breakfast and coffee then race over to the Plaza to see some of the hottest cars on display, including a wide variety of makes and models from all over the Houston area.
Sponsored by: Mercedes-Benz of Sugar Land,
MSR Houston & The Hadi Law Firm
Sugarland Town Square
Located at Highway 6 and U.S. 59
Sugar Land, TX 77479
Directions (Map)
281-242-2000
Town Square Tribute
Stevie Nicks
& Fleetwood Mac Cover
Saturday, September 25, 2021 7:30 PM
Join us for a tribute series that will make you feel like you're watching the real deal! Nightbird captures the fire, energy, and spirit of Fleetwood Mac and Stevie Nicks with their spot-on tribute performances. Wowing audiences across Texas and Louisiana for the last 8 years, they are multiple-year recipients of Best Tribute Band nominations in the Houston Press Music Awards. Lead vocalist Brooke Alyson not only sounds like, but bears an uncanny resemblance to Stevie Nicks. "Like Stevie, I try to take you away to a little fantasy world for a while, and simply keep the dream alive that she began," says Alyson. "If I can do that, I've done my job." It's a job that Brooke Alyson and Nightbird band do exceptionally well.
Sugarland Town Square
Located at Highway 6 and U.S. 59
Sugar Land, TX 77479
Directions (Map)
281-242-2000

The Art Museum of Texas
@Sugraland Town Square
Established in 2020, Art Museum TX is a not-for-profit institution in Fort Bend County,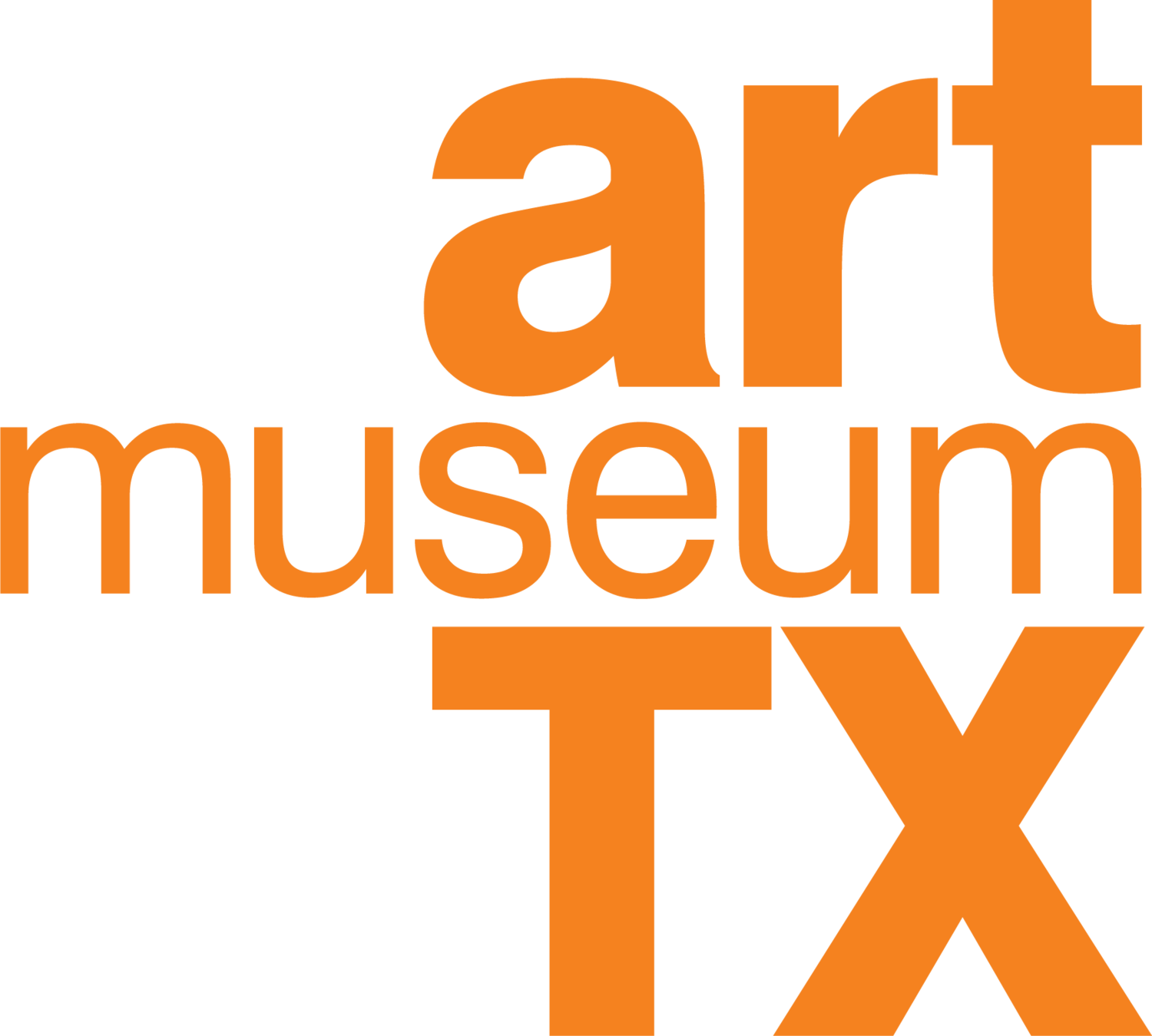 Texas, dedicated to presenting the region's contemporary art to the public. Art Museum TX provides an interchange for visual arts of the present and recent past, presents new directions in art, strives to engage the public, and encourages a greater understanding of contemporary art through education programs.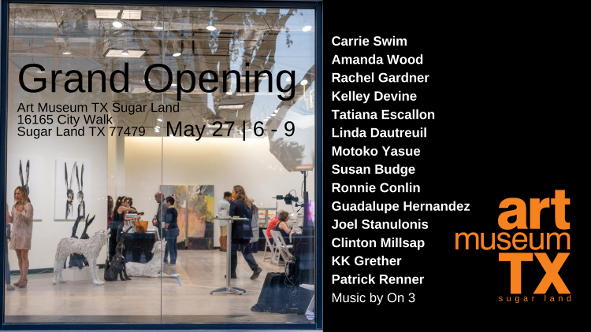 Art Museum TX is a museum dedicated to reaching our Fort Bend area population from one end of the region to the other, reaching throughout the surrounding areas and growing a wider audience. Art Museum TX is introducing art to so many. We bring art to YOU by opening our art space where YOU already frequent! We are in THE NEIGHBORHOOD!
Art Museum TX
16165 CITY WALK
SUGAR LAND TX 77479
Directions
Admission Free
Suggested Donation $5.00
Houston's Online Weekend Entertainment Guide
Looking for that Saturday weekend event and can't find it
try our custom "Google Search"