Saturday
September 17th, 2021
Weekend Saturday is updated continuously


Saturday 9/18/2021 8:00 PM
Door Open 7:00 PM
With a style influenced as much by John Mayer as Macklemore, singer Jake Miller emerged while still a student at the University of Miami. This weekend Miller will be at LiveNation's House of Blues in GreenStreet, downtown Houston.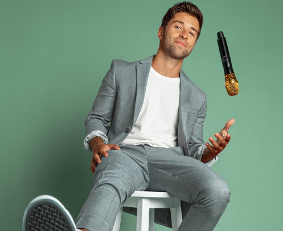 Miller got his start in high school, posting videos online from his Weston, FL home. In 2011, he self-released his debut EP, Summer Session, and performed his first live gig, opening for Snoop Dogg, and from there he released an EP per year.

His second EP, Spotlight, arrived in 2012. He signed a deal with E1 Music in 2013 & released the Road Less Traveled EP & his debut LP, Us Against Them. Miller unveiled Dazed and Confused in 2014 with features from Nikki Flores & Travie McCoy. The feel-good party EP Rumors released 2015. In 2016 he released the Overnight EP, which he took on tour opening for Fifth Harmony. In 2017, the singer self-released his sophomore LP, 2:00am in LA, afterparting ways with Warner Bros. Less than a year later, Miller issued his third full-length, Silver Lining.

His 2018 release with RED MUSIC "Wait For You" is a bonafide smash. Produced exclusively by Miller, the track's growing success is a testament to his fearless approach to songwriting & his ability to push his own boundaries in the studio. Matched with his signature brand of pop, Jake uses heavier electronic influences on "Wait For You," while the lyrics tackle the complexity of relationships. "Wait For You is a song written about a situation someone I know was going through," Jake explained. "It's all about the right person, wrong time."
This weekend at HOB Houston its Jake Miller.
HOB Houston
in GreenStreet
1204 Caroline St.
Houston, TX
(888) 402-5837
Directions (Map)
College Football
Houston Cougars vs. Grambling
TDECU Stadium. College football on the University of Houston campus.
More info at www.uhcougars.com.
Saturday September 18, 2021 6:00 PM
3847 Holman St, Houston, TX 77004
Directions (map)
Los Bukis
Una Historia Cantada
in Concert
@NRG Stadium
Saturday 9/18/2021 8:00 PM
The group was formed by singer/songwriter Marco Antonio Solís and his cousin, guitarist Joel Solís, who were previously performing under the name of Los Hermanitos Solís. This weekend the they will be at NRG Park in stadium.


After a 25 year hiatus back in May, Los Bukis reunited and released a re-recording and music video of their 1986 hit "Tú Cárcel" with Marco Antonio Solís, Joel Solis, Roberto Guadarrama, Eusebio Cortez, Jose Javier Solis, and Pedro Sanchez in the lineup. A few weeks later Jose "Pepe" Guadarrama also rejoined the band.
Rolling Stone.com's Griselda Flores, covered their reunion concert last month in Los Amgeles. "Romanticism is the essence of Los Bukis' songs, so it was no surprise that their over two-hour set would be an ode to love. "Those who still believe in love, raise your hand," the group instructed a roaring Los Angeles crowd that waited more than 25 years to see the Mexican superstar ensemble back together onstage. "Tonight, let's sing to love."
And so they did in a sing along with their fans that kicked off their comeback tour, aptly titled Una Historia Contada (A History in Song), at L.A.'s newly-opened SoFi Stadium on Friday (Aug. 27). Los Bukis, who became the first Latin band to sell out the 70,000-seat stadium, wasted no time after jumping onstage 45 minutes past their 8 p.m. start time (they made up for time singing past 11 p.m.) singing back-to-back classics that have not only soundtracked our parents' generation, but now ours too.

"What a joy, hermanitos (little brothers)," said lead singer and songwriter Marco Antonio Solís, who, like his bandmates, wore a red outfit styled with a black bedazzled bomber jacket with the Los Bukis logo printed on the back. "Imagine not playing with them for 25 years. I'm thankful to God for making this happen. All of our hearts beat as one today."( . . .more at Rolling Stone.com)
All Music.com says, "The original foursome had several changes during the 1980s, being joined by keyboardist Roberto Guadarrama, percussionist and sax player José Guadarrama, who replaced José Javier Solís when the artist decided to start a solo career, bassist Eusebio Cortéz, and drummer Pedro Sánchez. Los Bukis started playing traditional Mexican music, later moving to Latin pop ballads. When the band was at its climax, Marco Antonio Solís also started composing for popular artists such as Marisela and Laura Flores. In 1989, Los Bukis achieved four Lo Nuestro Awards, while its songs were frequently climbing on Latin charts. The group disbanded in 1995 when its leading singer decided to go on his own."
Getter
@Stereo Live
Houston
Saturday 9/18/2021 10:00 PM

Tanner Petulla, known professionally as Getter, producer, and rapper from San Jose, California makes his way to Houston at Stereo Live this weekend. Petulla began producing music while in high school, uploading original songs as well as remixes of Far East Movement and Timbaland to his SoundCloud page. He gained recognition when he released songs on labels such as Ultragore Recordings and Tuff Love Dubs
Cezanne
Darrell Lavigne
Quartet
@Cezanne
Sets are at 8:00 PM & 9:45 PM
cover charge is $15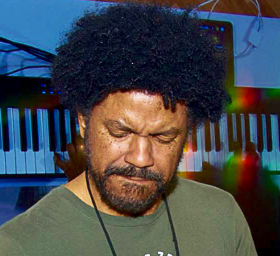 Darrell Lavigne is originally from New Orleans and now lives in Houston. In his spare time, Lavigne leads both a jazz trio and quartette that perform regularly in Houston and does a Summer program located in New Orleans called "The Louis Armstrong Summer Jazz Camp," where Lavigne teaches music theory to children from age 10 all the way up to adults aged 20 – a program he has been involved with for 18 years.
Cezanne
Inside Birraporetti's
Downtown Houston
500 Louisiana Ave
Houston, TX 77002
Directions (Map)
832-592-7464
Shen Yun Performing Arts
@Wortham Center
Brown Theater
Saturday 9/18/2021 2:00 PM & 7:00 PM
Sunday 9/19/2021 1:00 PM
Saturday 9/25/2021 2:00 PM & 7:00 PM
Sunday 9/26/2021 1:00 PM
Shen Yun invites you to travel back to the magical world of ancient China. Experience a lost culture through the incredible art of classical Chinese dance, and see legends come to life. This weekend and next the performance troop make their way to
Wortham Center.
Shen Yun makes this possible by pushing the boundaries of the performing arts, with a unique blend of stunning costuming, high-tech backdrops, and an orchestra like no other. Be prepared for a theatrical experience that will take your breath away!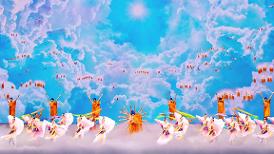 The traditional Chinese culture Shen Yun presents cannot be seen anywhere else in the world—not even in China. There, the ruling communist regime has viewed China's rich spiritual and artistic heritage as a threat to its ideology and for decades tried to erase it.
But in 2006, a group of Chinese artists came together in New York with a vision: to revive the best of China's cultural heritage and share it with the world. They drew courage and inspiration from their practice of Falun Dafa—a spiritual discipline based on the principles of truthfulness, compassion, and tolerance. The company's repertoire includes important works shedding light on the plight of people like them in communist China today.
After a decade of performing around the world to sold-out audiences everywhere, Shen Yun has brought a great civilization back from the brink of extinction.
Wortham Theater Center
501 Texas Avenue
Houston, Tx 77002
Directions (Map)
713-524-5050
White Oak Music Hall
This weekend!
Crank Up The Silence
with Charly Siaba and The Craigs
Upstairs at White Oak Music Hall 8:00PM
Lucy Dacus
Downstairs
at White Oak Music Hall 8:00PM
White Oak Music Hall
2915 N Main Street
Houston, TX 77009
Directions (Map)
Phone: (713) 237-0370
Aerolifeshows
presents
Thouxanbanfauni
and Gwapmizzle
@Scout Bar
Saturday 9/18/ 2021 8:00 PM

Thouxanbanfauni makes his way to the Bayou City this weekend at Houston's Scout Bar.

The popular once underground artist a few years ago spoke with XXL.com how he came about his name and how it is pronounced. (See video below) "First off, there are a few ways you should never say Fauni's name. "This is not how you say my name," the 24-year-old born Taajwar Latimore begins. "It's not Funny. It sounds a lot like funny but it's not Funny. It's Fauni. Thouxin. Thouxan. No in, like xin. Thouxbane. I'm not Thouxbane. I'm not Lil Thouxbane, none of that. Oh, and of course, Thouxanband, no D at the end. Thousandband$, that's not how you say it. Thoux, that's not how you say it even though like for short, I understand."
"When I did a big show, that's when it really hit for me.
I thought, "oh, I can do this shit all the way."
A few years ago the artist spoke to Shirley Ju of Flaunt.com about his 'Clairvoyance' album.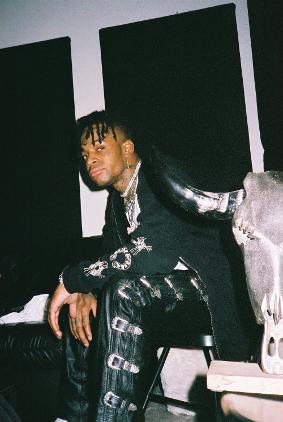 "I wanted to do it because I liked it, but you know how the internet be making shit. I'm still in the process of finding my own audience. I hear new artists everyday, they'll be big as hell but I've never heard of them. I like that. You can really find your own audience with this shit. It doesn't matter what genre, or whether you're doing clothes, film making, music, whatever. I like that aspect of it. When I did a big show, that's when it really hit for me. I thought, "oh, I can do this shit all the way." It was out here at The Masquerade. What really made me think I could do it was when I crowd surfed for the first time and they caught me. "Alright, they fuck with me." It's a leap of faith."

This weekend at Scout Bar its Thouxanbanfauni and Gwapmizzle for tickets and venue directions see below.
Scout Bar
in Marinagate
18307 Egret Bay Blvd.
Houston, TX
Directions (Map)
(281) 335-0002
Houston Jazz Festival
@Miller Outdoor
Theatre
Saturday 9/18/2021 8:00 PM
The Houston Jazz collective is proud to present and Mike Moreno headlining the 2021 Houston Jazz Festival! Featuring the artwork of Jack Whitten.

The union of these three Master Artists, form a powerful tribute to the American Experience.

Superlatives come easily when people start talking about the drumming of Dave, a 47-year-old Houston native who has become one of the best young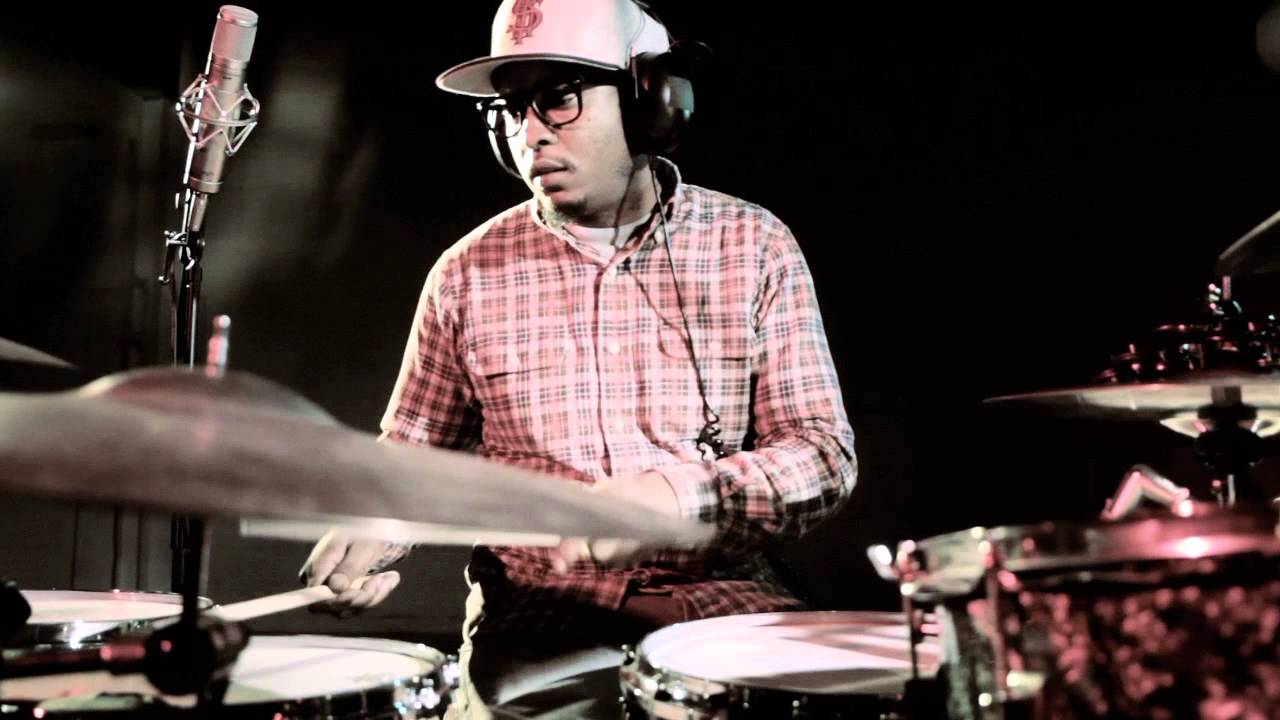 drummers in the world while laying down the beat for a startling selection of artists that span jazz, soul and R&B, as well as some of the biggest pop acts of the past decade, including Adele, Ed Sheeran and Justin Bieber.

Jazz guitarist and composer Mike Moreno moved to New York City in the late '90s to attend the New School University with the highest scholarship the school had ever given to a guitar player. He soon began playing gigs, working his way into the New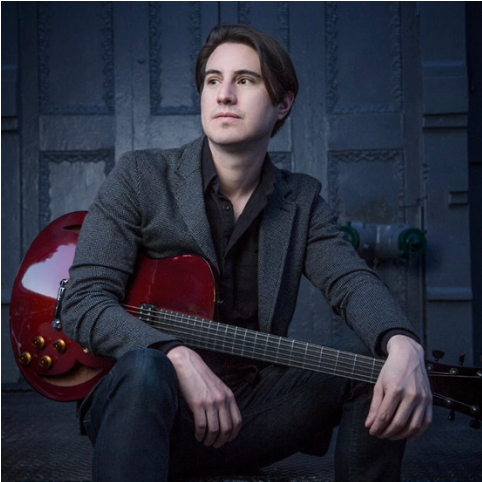 York Jazz scene. After several years of paying dues with many bands around town, Mike gained the recognition needed to be called to perform and tour with some of the biggest names in the jazz world. His agile guitar playing has attracted the attention of major artists such as Jeff Tain Watts, Greg Osby, and Kenny Garrett.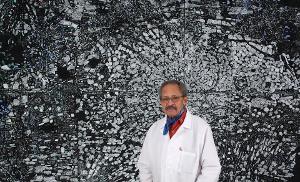 Born in Bessemer, Alabama in 1939, Jack Whitten earned a BFA from Cooper Union in the early '60s where he became entrenched in the New York jazz scene. Jazz would play a major role in and inform much of his approach to the process of making art over his 60-plus year career. The Whitten Estate graciously hand picked the images used as set designs. These images will inform and inspire the performances at the festival. They include paintings in tribute to Charlie Parker, Coltrane, Duke, Miles, Bags, Lena Horne, John Lennonand Houston's own Barbara Jordan. The Birth of Jazz, The Music Lesson and Cosmic Rhythms round out the selection.
Miller Outdoor Theatre
Hermann Park
6000 Hermann Park Dr
Houston, TX 77030
Directions click here
(832) 487-7102
This Month @Houston's Improv
Ali Siddiq
@Houston's Improv
Thursday 9/16/2021 8:00 PM
Friday 9/17/2021 7:30 PM & 9:45 PM
Saturday 9/18/2021 7:00 PM & 9:30 PM
Sunday 9/19/2021 7:30 PM

**Saturday Shows will be filmed for Ali's new special VERY FROWNED UPON**
Ali Siddiq is stand-up comedian, public speaker, and writer out of Houston. Ali's unique style of stand-up began behind the walls of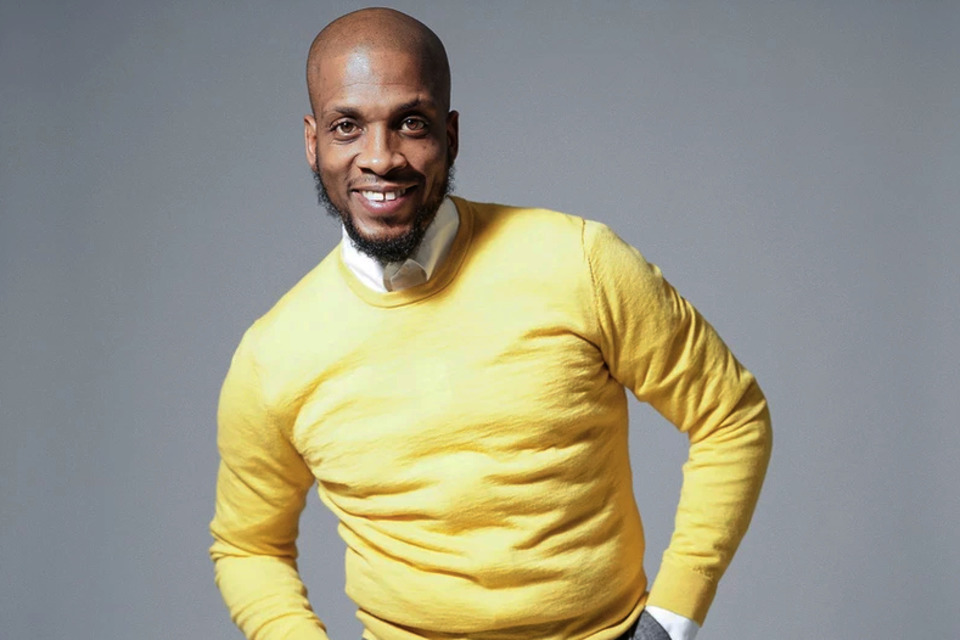 incarceration, an incubator for interesting experiences and good stories.
People received their first taste of Ali Siddiq when he appeared on HBO's DEF COMEDY JAM and LIVE FROM GOTHAM, and in 2013 he was named Comedy Central's "#1 Comic to Watch". In 2014, Ali impressed comedy enthusiasts by displaying his ability to captivate an audience with his "Mexicans Got On Boots" tale, a descriptive storytelling, with over 15 million views, of a prison riot on THIS IS NOT HAPPENING, the first of three appearances. His stories continued with his HALF HOUR special, which premiered on Comedy Central in the fall of 2016.
Immediately following the premier of that special, Comedy Central offered Ali an hour-special where he performed for inmates live in a Texas jail, sending Ali back to where it all started. The hour special, Ali Siddiq: It's Bigger Than These Bars, premiered in February 2018 on Comedy Central. In 2019, Ali could be seen as a Top 5 finalist on NBC's BRING THE FUNNY. Most recently, Ali could be seen as a guest on THE JOE ROGAN EXPERIENCE.
Dave Attell
@Houston's Improv
Friday 9/24/2021 7:30 PM & 9:45 PM
Saturday 9/25/2021 7:00 PM & 9:30 PM
Born in Queens and raised on Long Island Dave Attell got into stand-up comedy in the late eighties after graduating from New York University with a degree in Film and Television. Attell used this prestigious degree to land amazing jobs in the food service industry - as a waiter. At night he would hit the "open mic" circuit in Manhattan. After many years Attell worked his way up through the club scene onto the road touring across America as a national headliner and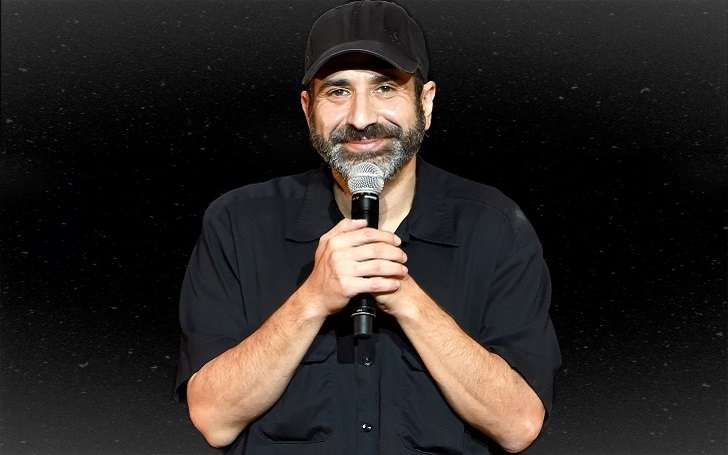 developing a huge following among fans and the industry alike.
Dave Attell is currently the creator and host of "Dave's Old Porn" on Showtime. He was named one of the "25 Funniest People in America" by Entertainment Weekly Magazine. His caustic wit rapid-fire delivery and his choice of material that can best be described as "very adult" has earned him the reputation as a "comic's comic." But if you ask Attell he'd say "I'm just trying to get some laughs and sell some drinks."
In 2001 Attell used this love of booze and laughter to create and host the hit series "Insomniac with Dave Attell" for Comedy Central. A travelogue show in which Attell goes from city to city looking for late-night fun The New York Times called the show "a doubly rare beast a comedy without rancor and a travel show about the virtues of the American underdog." To Attell the Insomniac show is more of a cross between "Girls Gone Wild" and "Cops".
After four seasons of "Insomniac " Attell taped several hour-long "Insomniac" specials overseas in Japan Germany England and Brazil. Once back in the states he headed out on a thirty-five city theatre tour ending in Vegas where he hosted a two-hour special for Comedy Central featuring Sean Rouse Greg Geraldo and Dane Cook some of the biggest comics in the country.
Dave Attell has made numerous appearances on "The Late Show with David Letterman " "The Tonight Show with Jay Leno " "Late Night with Conan O'Brien " "The Howard Stern Show " "Last Call with Carson Daly" and "The Daily Show with Jon Stewart". He also appeared in Chris Rock's cult film "Pootie Tang". Other television credits include FOX's "Arrested Development " NBC's "Ed " HBO Comedy Central's "Tough Crowd with Colin Quinn" and his own half-hour stand-up special "Comedy Central Presents Dave Attell".
The Improv
7620 Katy Freeway Space
455 Houston, TX 77024
Directions
Buy tickets over the phone:
713-333-8800
Sunset Symphony
with Vivaldi Music Academy
Friday, September 17, 2021 7:30 PM


Join Vivaldi Music Academyin the Plaza at sunset for a classical music event with a quartet performance courtesy of faculty members from Vivaldi Music Academy!
Sugarland Town Square
Located at Highway 6 and U.S. 59
Sugar Land, TX 77479
Directions (Map)
281-242-2000

Music in the Plaza
Featuring
Cornerstone Community
Bible Church


Friday, September 24, 2021 7:30 PM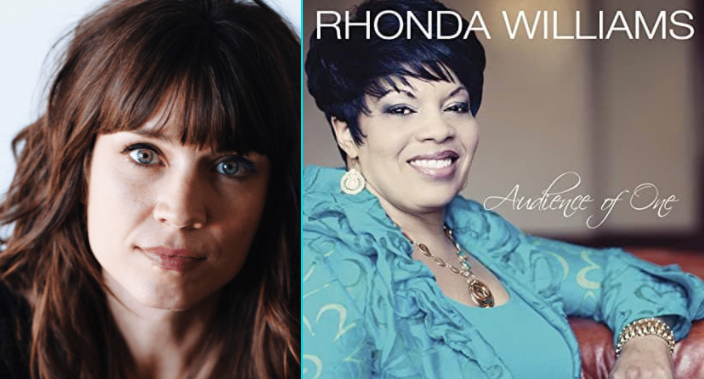 Cornerstone Community Bible Church is happy to present a night of music in the Plaza featuring stand-out local musicians and singers including Lizi Bailey and Rhonda Williams. Make plans to join them for a fun evening of joyful, upbeat music that will be encouraging for you and your family.
Sugarland Town Square
Located at Highway 6 and U.S. 59
Sugar Land, TX 77479
Directions (Map)
281-242-2000
Town Square Tribute
Stevie Nicks
& Fleetwood Mac Cover


Saturday, September 25, 2021 7:30 PM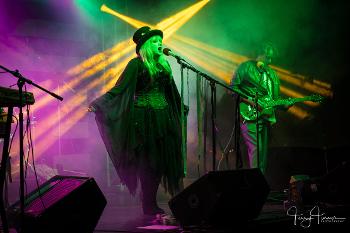 Nightbird captures the fire, energy, and spirit of Fleetwood Mac and Stevie Nicks with their spot-on tribute performances. Wowing audiences across Texas and Louisiana for the last 8 years, they are multiple-year recipients of Best Tribute Band nominations in the Houston Press Music Awards. Lead vocalist Brooke Alyson not only sounds like, but bears an uncanny resemblance to Stevie Nicks. "Like Stevie, I try to take you away to a little fantasy world for a while, and simply keep the dream alive that she began," says Alyson. "If I can do that, I've done my job." It's a job that Brooke Alyson and Nightbird band do exceptionally well.
Sugarland Town Square
Located at Highway 6 and U.S. 59
Sugar Land, TX 77479
Directions (Map)
281-242-2000

The Art Museum of Texas
@Sugraland Town Square
Established in 2020, Art Museum TX is a not-for-profit institution in Fort Bend County,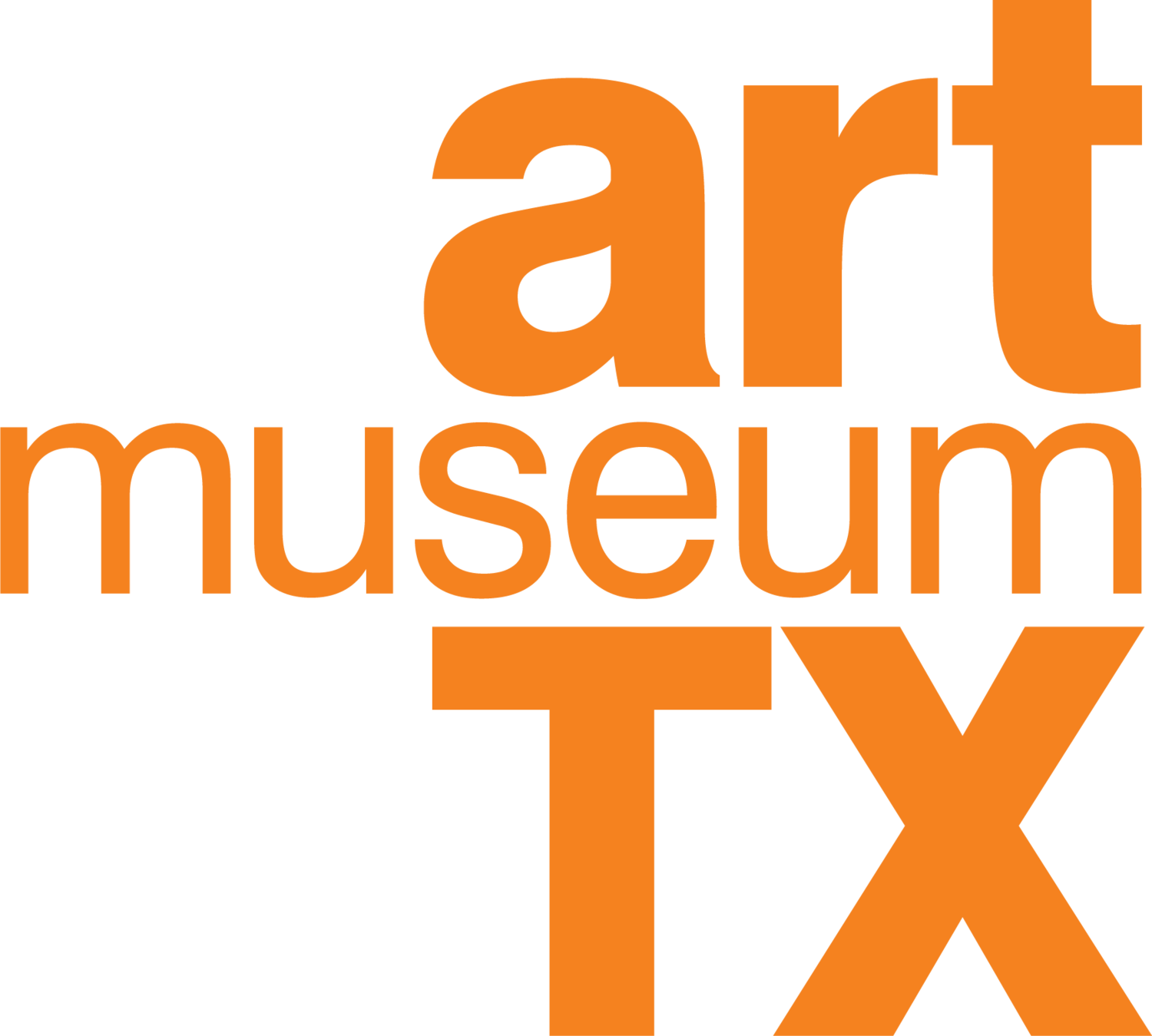 Texas, dedicated to presenting the region's contemporary art to the public. Art Museum TX provides an interchange for visual arts of the present and recent past, presents new directions in art, strives to engage the public, and encourages a greater understanding of contemporary art through education programs.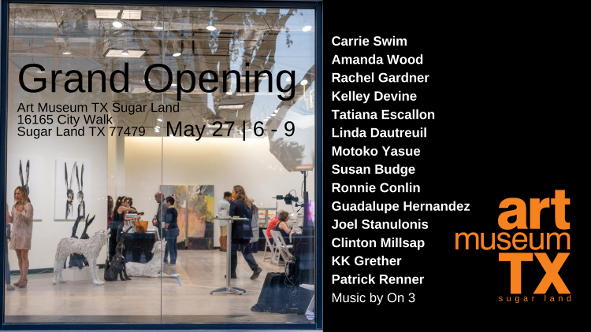 Art Museum TX is a museum dedicated to reaching our Fort Bend area population from one end of the region to the other, reaching throughout the surrounding areas and growing a wider audience. Art Museum TX is introducing art to so many. We bring art to YOU by opening our art space where YOU already frequent! We are in THE NEIGHBORHOOD!
Art Museum TX
16165 CITY WALK
SUGAR LAND TX 77479
Directions
Admission Free
Suggested Donation $5.00
Houston's Online Weekend Entertainment Guide
Looking for that Saturday weekend event and can't find it
try our custom "Google Search"