Sunday
February 6th, 2022

Weekend Sundays is updated continuously

Monster Jam® is an action-packed motorsport with world-class athletes locked in intense competitions of speed and skill. Witness heated rivalries, high-flying stunts and fierce head-to-head battles for the Event Championship. Engineered to perfection, these 12,000-pound monster trucks, including the legendary Grave Digger® and Monster Energy®, push all limits in Freestyle, Skills Challenge and Racing competitions. This is full-throttle family fun. This. Is. Monster Jam™.
NBA Basketball
@Toyota Center
Houston Rockets vs. New Orleans Pelicans
Sunday 2/6/2022 6:00 PM
1510 Polk St, Houston, TX 77002
Directions(map)
Weekend Read
Why Did Keisha Lance Bottoms Quit?
The mayor of Atlanta was a rising star in Democratic politics.
(Click Here for more )
Houston Home
and Garden Show
@NRG Center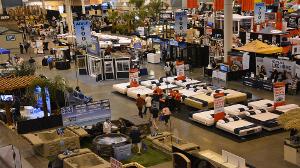 Houstons' Premier "One Stop Shopping Opportunity" for all your home & garden needs. From Windows and Doors to Ceilings and Floors over 700 experts, products, services and ideas all under one roof.
Brick Fest Lego Fan Experience
@NRG Center
LEGO® lovers rejoice! The Brick Fest Live LEGO® Fan Experience is filled with hands-on attractions and activities engineered to inspire, educate, and entertain. The Brick Fest Live LEGO® Fan Experience provides a venue for LEGO® lovers (of all sizes) to roll up their sleeves and dive into over A MILLION LEGO® bricks!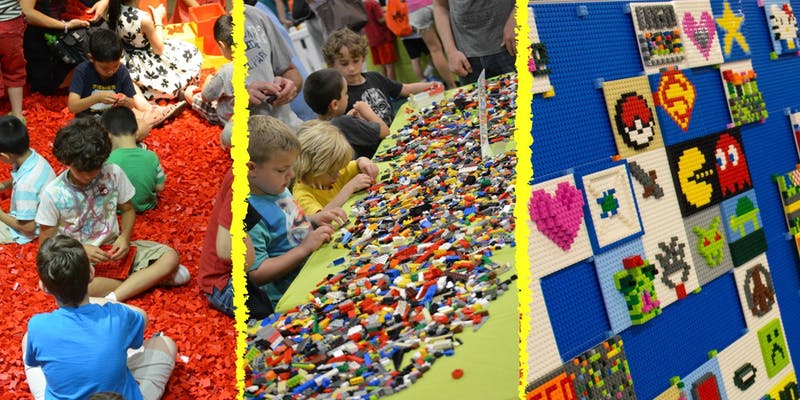 Paul Rodriguez
@Improv Houston
Longtime comedian Paul Rodriguez has been making audiences laugh all over the world (in Spanish and English) for nearly three decades with his unique brand of humor that is a perfect blend of his Latin heritage the American dream and his undeniable universal appeal

The Improv
Marq-E Entertainment Center
7620 Katy Freeway
455 Houston, TX 77024
Directions
Buy tickets over the phone:
713-333-8800
Houston Symphony
Pops Presents
Classic Rock
The Sound of a Generation
Classic rock's biggest hits come alive in this symphonic tribute to songs of The Doobie Brothers, Fleetwood Mac, Styx, and more. From "Listen to the Music" and "Black Water" to "Come Sail Away" and "Don't Stop Thinking About Tomorrow," these are the songs you know by heart, and the songs you'll be singing all the way home!
Known for his entertaining programs and engaging personality, Michael Krajewski is a much sought-after pops conductor in the United States, Canada,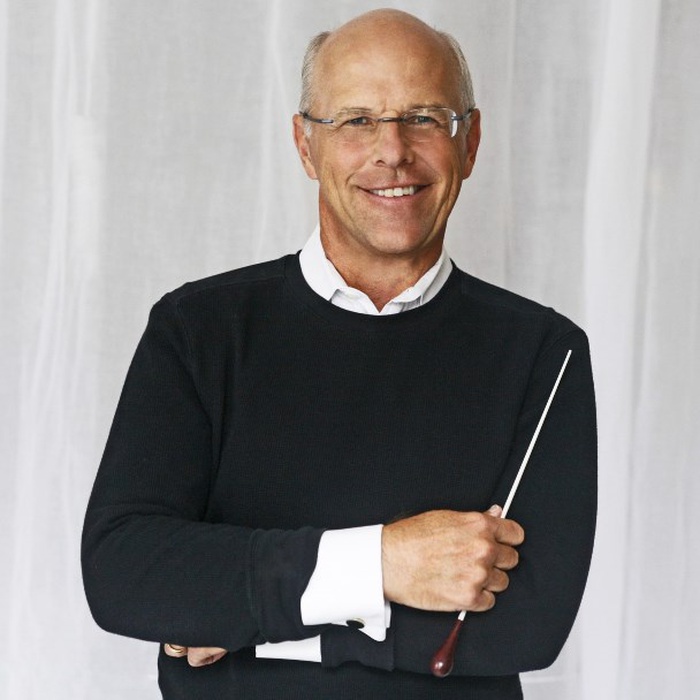 and abroad.
His 20-year relationship with the Houston Symphony includes 17 years as Principal Pops Conductor. He also served as principal pops conductor of the Long Beach Symphony for 11 years, principal pops conductor of the Atlanta Symphony for eight years, music director of the Philly Pops for six years, and principal pops conductor of the Jacksonville Symphony for 25 years.
Julie Reiber, vocalist
Ms. Reiber's versatility allows her to play a wide range of roles and sing in many styles. Classically trained with a BFA in Vocal Performance and a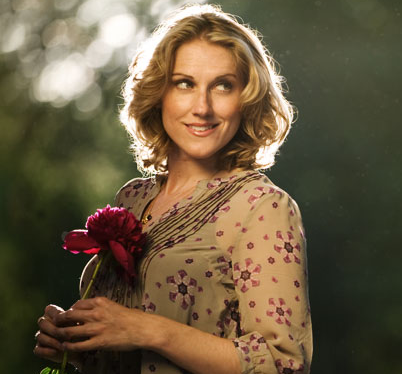 minor in Acting from Western Washington University, Ms. Reiber has the ability to belt out such roles as Maureen in the National Tour of RENT, perform more legit roles such as Rose Stopnick in Tony Kushner's Caroline or Change at the Guthrie Theater in Minneapolis, MN.
Shem von Schroeck, vocalist
Shem von Schroeck is an entertaining audience since he was 3 years old. A veteran of the stage and recording studio, he has performed in all 50 states and 44 countries as a singer, multi-instrumentalist, and music director in a diverse range of genres.
Micah Wilshire, vocalist
Micah's voice, writing and production can be heard on many pieces of music on tv, film and the radio around the world.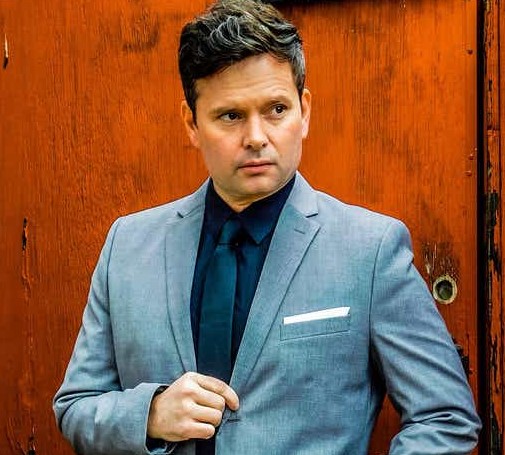 As a background vocalist, you can hear Micah's voice on #1 Country hits by Dierks Bentley, Brett Eldridge, Darius Rucker, and David Nail. Micah also mixed the #1 single "Drunk on Your Love" by Brett Eldredge. Micah's voice can also be heard on National commercials for Nissan, Ford, The Oscars and many more.
Weekend Reads Sponsored by Macy's and Amazon.com

A "gripping" (Entertainment Weekly) mystery about a woman who thinks she's found the love of her life—until he disappears.
Before Owen Michaels disappears, he smuggles a note to his beloved wife of one year: Protect her. Despite her confusion and fear, Hannah Hall knows exactly to whom the note refers—Owen's sixteen-year-old daughter, Bailey. Bailey, who lost her mother tragically as a child. Bailey, who wants absolutely nothing to do with her new stepmother.
Hannah and Bailey set out to discover the truth. But as they start putting together the pieces of Owen's past, they soon realize they're also building a new future—one neither of them could have anticipated.
As Hannah's increasingly desperate calls to Owen go unanswered, as the FBI arrests Owen's boss, as a US marshal and federal agents arrive at her Sausalito home unannounced, Hannah quickly realizes her husband isn't who he said he was. And that Bailey just may hold the key to figuring out Owen's true identity—and why he really disappeared.
With its breakneck pacing, dizzying plot twists, and evocative family drama, The Last Thing He Told Me is a riveting mystery, certain to shock you with its final, heartbreaking turn.
by Barack Obama (Author)
Bruce Springsteen (Author)
Renegades: Born in the USA is a candid, revealing, and entertaining dialogue between President Barack Obama and legendary musician Bruce Springsteen that explores everything from their origin stories and career-defining moments to our country's polarized politics and the growing distance between the American Dream and the American reality.
Filled with full-color photographs and rare archival material, it is a compelling and beautifully illustrated portrait of two outsiders—one Black and one white—looking for a way to connect their unconventional searches for meaning, identity, and community with the American story itself.
• Original introductions by President Obama and Bruce Springsteen
• Exclusive new material from the Renegades podcast recording sessions
• Obama's never-before-seen annotated speeches, including his "Remarks at the 50th Anniversary of the Selma to Montgomery Marches"
• Springsteen's handwritten lyrics for songs spanning his 50-year-long career
• Rare and exclusive photographs from the authors' personal archives
• Historical photographs and documents that provide rich visual context for their conversation

In a recording studio stocked with dozens of guitars, and on at least one Corvette ride, Obama and Springsteen discuss marriage and fatherhood, race and masculinity, the lure of the open road and the call back to home.
Houston's Online Weekend Planning Entertainment Guide
Looking for that Sunday weekend event and can't find it try our custom "Google Search"