Sunday
January 30th, 2022

Weekend Sundays is updated continuously
The Life and Music
of George Michael
@HOB Houston

Sunday 1/30/2022 8:00 PM
Doors Open 7:00 PM
The Life and Music of George Michael is a brand new concert-style show that chronicles the amazing journey George Michael had with music and his fans. The show captures the performance and sound of George Michael with staging and lighting while telling his story through early music hits from Wham! and his illustrious solo career.
As one of the biggest international stars of our time, the show will have fans on their feet dancing and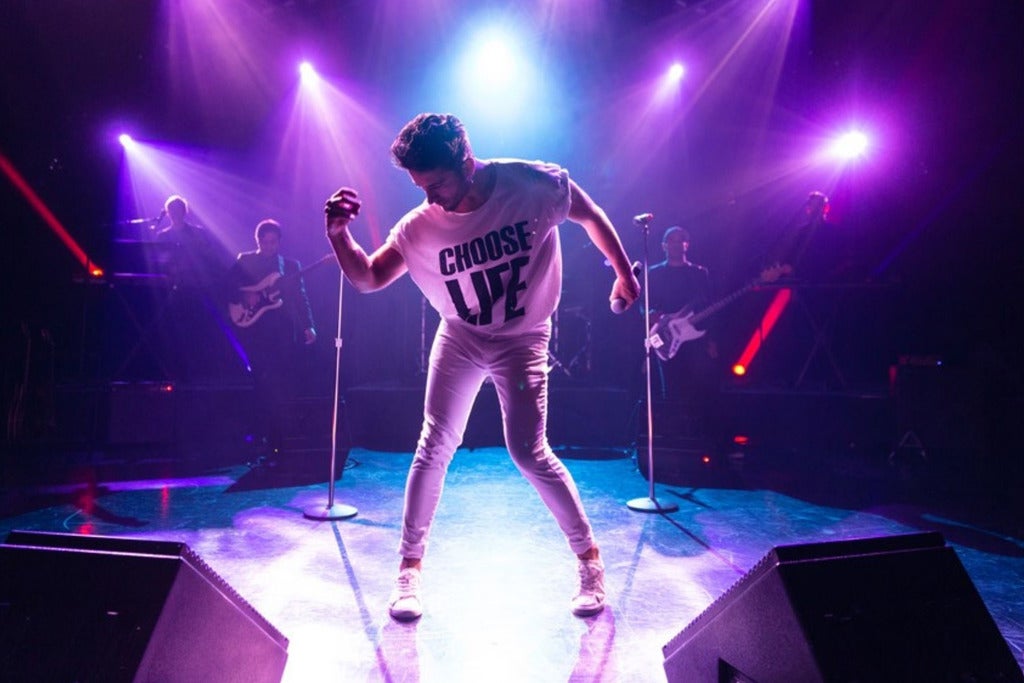 singing along to blockbuster hits including "Wake Me Up Before You Go Go," "Freedom," "Faith," "Careless Whisper," "Father Figure," and many more. Spanning a four decade career with over 115 million albums sold, The Life and Music of George Michael shows his rise to fame as a member of Wham! in the 80's. He went solo in 1987 with "Faith," one of the biggest albums of all time which included multiple number one hits.

Throughout George's career, he won two Grammy Awards, three Brit Awards, three American Music Awards and four MTV Video Music Awards. The show is produced by Right Angle Entertainment, Maple Tree Entertainment and Quatro Entertainment, the creators of The Simon & Garfunkel Story and other touring hits.
HOB Houston
in GreenStreet
1204 Caroline St.
Houston, TX
(888) 402-5837
Directions (Map)
Weekend Read
Why Did Keisha Lance Bottoms Quit?
The mayor of Atlanta was a rising star in Democratic politics.
(Click Here for more )
Neil Berg's 50 Years
of Rock & Roll 2
@The Grand Opera House in Galveston
With a cast consisting of stars from Broadway's greatest rock musicals, as well as amazing rock and roll singers, Neil Berg tells the exciting and incredible 50-year history of the music that changed the world forever! This weekend Mr. Berg will be in Galveston at The Grand Opera House.
Neil Berg is the composer/co-lyricist of the HENRY award-winning, Broadway-bound musical THE 12, written with Pulitzer Prize/Tony-winning playwright, Robert Schenkkan, which premiered at The Denver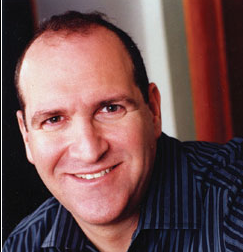 Center. He also composed Grumpy Old Men: The Musical, which opened to rave reviews for its U.S. Premieres at The Ogunquit Playhouse in Maine, and La Mirada Theatre in LA, and can now be seen all across the country. His other musicals include the hit Off-Broadway musical The Prince and the Pauper, Tim and Scrooge, which ran at the Westchester Broadway Theatre in NY, Never Grimm, and The Man Who Would Be King. Neil is the creator/co-producer of the #1 Broadway touring concert in America, Neil Berg's 100 Years of Broadway, as well as Neil Berg's 50 Years of Rock & Roll and Neil Berg's Pianomen. He is the co-producer of the Off-Broadway Alliance Award-Winning revival of Closer Than Ever.
The Grand Opera House
in Galveston
2020 Postoffice Street
Galveston, TX 77550
Directions (Map)
Phone: (409) 765-1894
Noel Miller
@The Improv Houston
Noel Miller's biting one-liners and topical social commentary has made him a force to be reckoned with in the comedy world. Between directing,touring, podcasting, music and streaming, Noel's rise has been nothing short of meteoric.
In addition to starring in popular YouTube series That's Cringe, and comedy duo + podcast Tiny Meat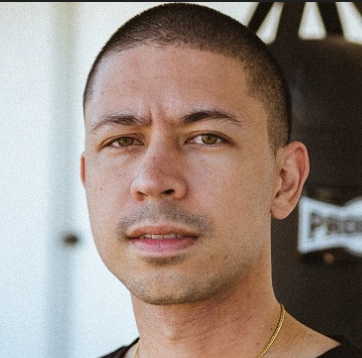 Gang with fellow comedian Cody Ko, Noel has created successful series' on his own including his format around hit British Reality show Love Island. His broad reach has landed him deals with companies such as Seat Geek and Old Spice, as well as solo comedy gigs across the country.
He can be found racing on his driving simulator against pro Formula 1 drivers, or playing games such as Call of Duty: War zone.
Noel has also found success as a filmmaker, being the creative mind behind Tiny Meat Gang's hit music videos including Walk Man, which has garnered over 19 million views, and their recent releases, Broke Bitch, Daddy and Sofia, which have collectively gathered 20M+ views. Outside of music, Noel recently released his first short film, Suki, a dark comedy about a relationship between a detective and a serial killer. Additionally, Noel has recently leaned into streaming, resulting in a rapidly growing Twitch following.
The Improv
Marq-E Entertainment Center
7620 Katy Freeway
455 Houston, TX 77024
Directions
Buy tickets over the phone:
713-333-8800
First Ever Combined Houston Auto
& Boat Show
@NRG Park
Jan. 26-30, 2022 at NRG Center
For the first time ever the Houston Auto Show and the Houston Boat Show are getting hitched, bringing land and sea lovers together for one spectacular event.
After realizing the hit the pandemic has brought on inventory in both the automobile and boat industries, the two Houston shows have teamed-up to build the largest event of its kind.
"New cars are in high demand thanks to the launch of new models, new technology and never before seen supply chain issues," said Wyatt Wainwright,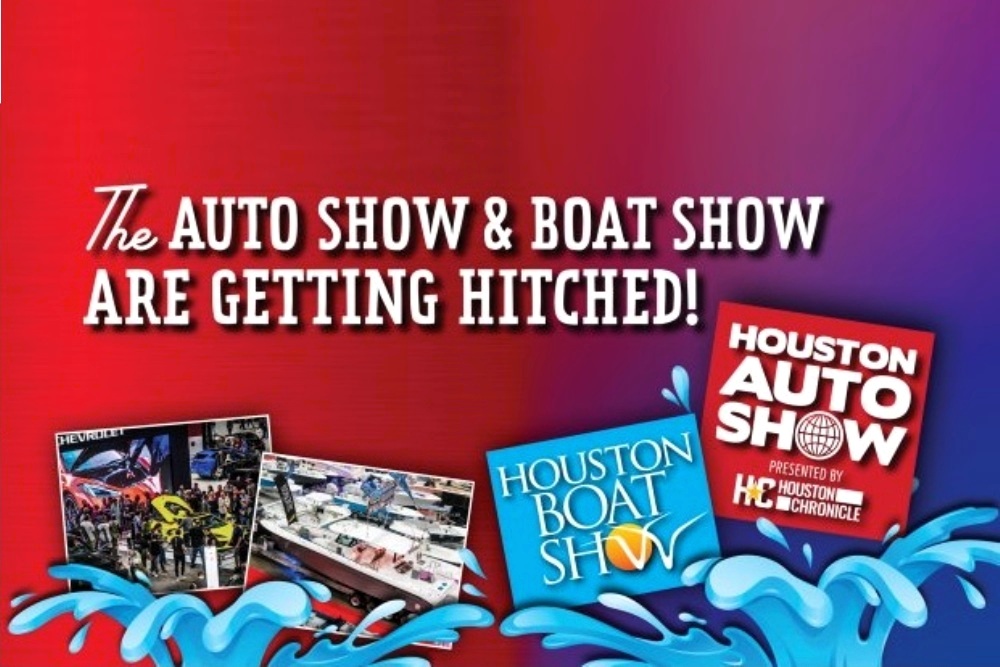 President of the Houston Auto Show. "Combining with the Houston Boat Show creates an outstanding first-time event that can be enjoyed by all for one low price."
Enjoy the fan favorites of the Ram Test Track and the 2022/2023 new vehicle models at the Houston Auto Show portion of the event. A large variety of auto brands will be represented, along with several test drive opportunities from brands like Ford and Subaru.
Weekend Reads Sponsored by Macy's and Amazon.com

A "gripping" (Entertainment Weekly) mystery about a woman who thinks she's found the love of her life—until he disappears.
Before Owen Michaels disappears, he smuggles a note to his beloved wife of one year: Protect her. Despite her confusion and fear, Hannah Hall knows exactly to whom the note refers—Owen's sixteen-year-old daughter, Bailey. Bailey, who lost her mother tragically as a child. Bailey, who wants absolutely nothing to do with her new stepmother.
Hannah and Bailey set out to discover the truth. But as they start putting together the pieces of Owen's past, they soon realize they're also building a new future—one neither of them could have anticipated.
As Hannah's increasingly desperate calls to Owen go unanswered, as the FBI arrests Owen's boss, as a US marshal and federal agents arrive at her Sausalito home unannounced, Hannah quickly realizes her husband isn't who he said he was. And that Bailey just may hold the key to figuring out Owen's true identity—and why he really disappeared.
With its breakneck pacing, dizzying plot twists, and evocative family drama, The Last Thing He Told Me is a riveting mystery, certain to shock you with its final, heartbreaking turn.
by Barack Obama (Author)
Bruce Springsteen (Author)
Renegades: Born in the USA is a candid, revealing, and entertaining dialogue between President Barack Obama and legendary musician Bruce Springsteen that explores everything from their origin stories and career-defining moments to our country's polarized politics and the growing distance between the American Dream and the American reality.
Filled with full-color photographs and rare archival material, it is a compelling and beautifully illustrated portrait of two outsiders—one Black and one white—looking for a way to connect their unconventional searches for meaning, identity, and community with the American story itself.
• Original introductions by President Obama and Bruce Springsteen
• Exclusive new material from the Renegades podcast recording sessions
• Obama's never-before-seen annotated speeches, including his "Remarks at the 50th Anniversary of the Selma to Montgomery Marches"
• Springsteen's handwritten lyrics for songs spanning his 50-year-long career
• Rare and exclusive photographs from the authors' personal archives
• Historical photographs and documents that provide rich visual context for their conversation

In a recording studio stocked with dozens of guitars, and on at least one Corvette ride, Obama and Springsteen discuss marriage and fatherhood, race and masculinity, the lure of the open road and the call back to home.
Houston's Online Weekend Planning Entertainment Guide
Looking for that Sunday weekend event and can't find it try our custom "Google Search"