Weekend Sundays is updated continuously
Los Tucanes de Tijuana
Houston Livestock Show
and Rodeo 2022
@NRG Stadium
Los Tucanes De Tijuana are a Mexican band led by Mario Quintero Lara, specializing in the norteño and corrido style. It was created in Tijuana, Baja California in 1983 and formalized in 1987. During their career they have garnered several awards and recognitions, including a Latin Grammy in 2012 for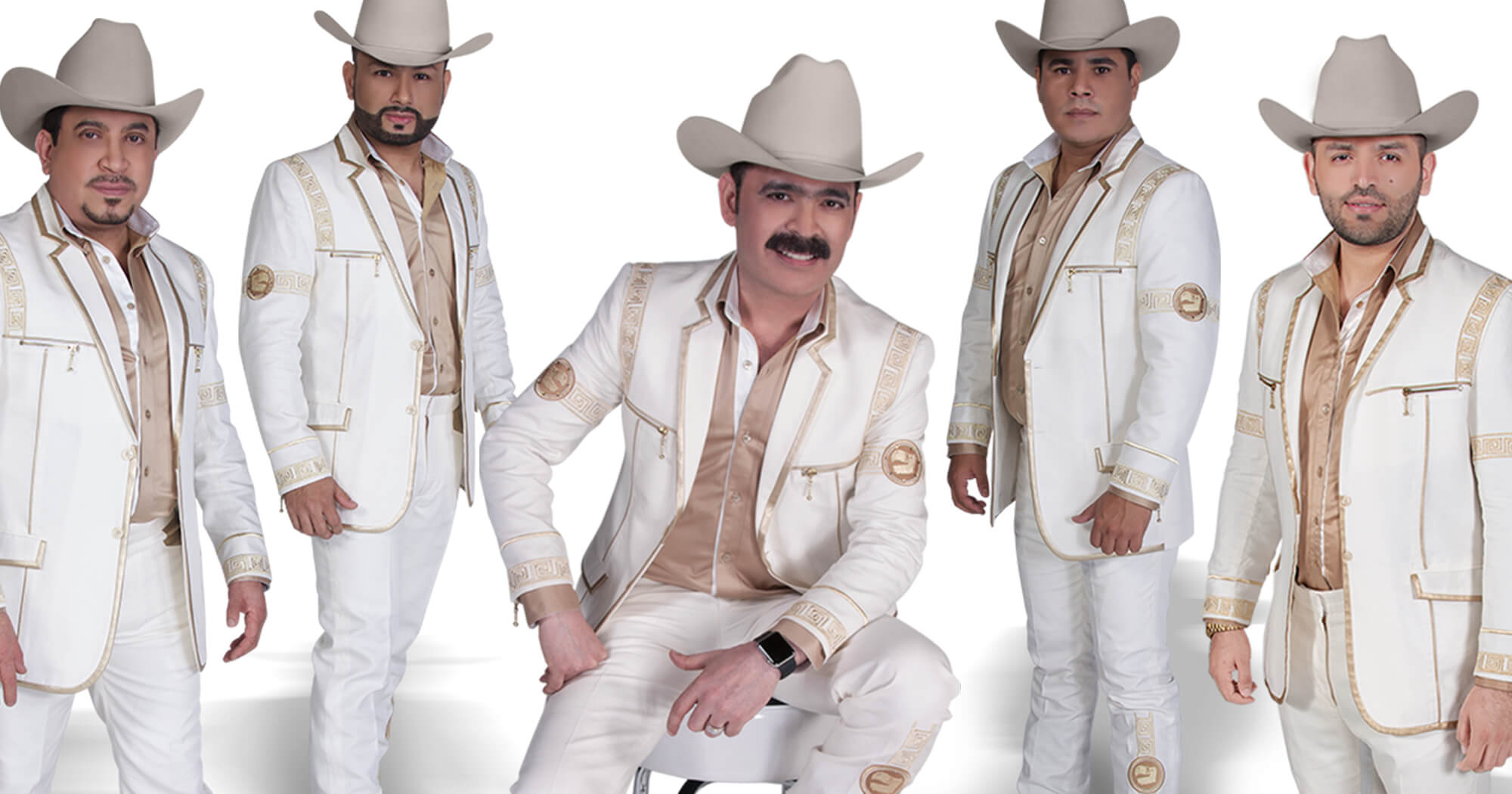 he album 365 días, five Grammy Award nominations, nine Lo Nuestro Awards nominations and multiple BMI Awards for Quintero as a composer. They are the first norteño music band to obtain an international film award by winning the Un Certain Regard Angel Film award at the Monaco International Film Festival for their participation in the documentary Los ilegales. In 2008, the group received a star on the Las Vegas Walk of Fame.
Amor Compartido – Los Tucanes De Tijuana
The Texas Tenors
@The Grand Opera House
In Galveston
(From Texas Tenors.com) The Texas Tenors have amassed a huge fan base worldwide with over half a million followers on social media and more than 20 million views on YouTube, Facebook and Instagram. This weekend they're in Galveston at The Grand Opera House.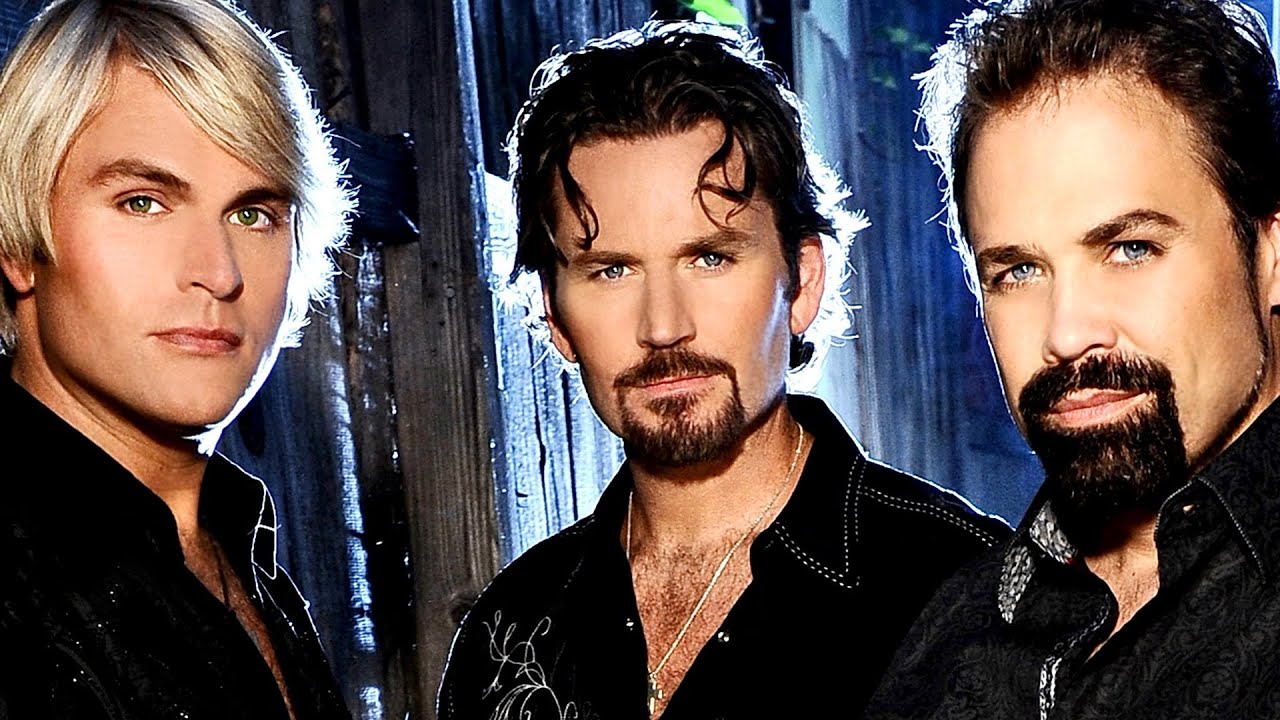 They are Billboard Magazine's #10 Classical Artist in the World for 2019. With impressive live ticket sales tracked by PollStar they are considered the most successful touring group in the history of America's Got Talent.
The Texas Tenors appeared on the most recent season of NBC's national hit television show America's Got Talent: The Champions. After airing worldwide their fan base grew even larger than before.
Venardos Circus
@Dry Creek Social Club
in Richmond
Sunday 3/6/2022 1:00 PM & 4:00 PM
Wednesday 3/9/2022 7:00 PM
Thursday 3/10/2022 7:00 PM
Friday 3/11/2022 7:00 PM
Saturday 3/12/2022 1:00 PM
4:00 PM & 7:00PM
Sunday 3/13/2022 1:00 PM & 4:00 PM
Doors Open one hour before showtime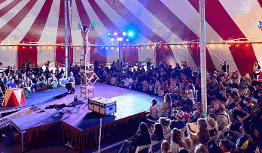 It's been reinventing the American Circus tradition for a new generation with Broadway-style flair, bringing joy to people across the U.S.
Theatre lovers and nostalgic circus fans alike will appreciate the intimate experience and sentimental way the show pays homage to circus traditions through the lens of high-quality entertainment for a modern family audience.
Venardos Circus
Dry Creek Social Club
3333 FM 359
Richmond, TX, 77406
Directions (Map)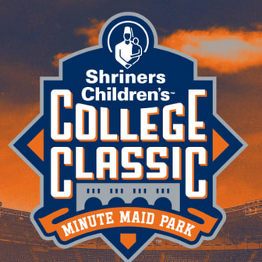 Shriners Children's College Classic
The 22nd Annual Shriners Children's College Classic returns to Minute Maid Park from March 4-6, 2022. Baylor University, the University of Texas, Louisiana State University, University of Oklahoma, the University of California – Los Angeles, and the University of Tennessee will take the field for the nine-game tournament. More info and game schedules (Click Here)
Houston Symphony Pops
@Jones Hall for
The Performing Arts
Star Wars
Return of the Jedi
In Concert
The battle between good and evil rages on in the final chapter of the original Star Wars trilogy. Rejoin Luke, Leia, Han, and the whole Rebel Alliance as they seek to destroy the Death Star and face a final showdown with Darth Vader and the Emperor. You'll feel the full splendor and Force of John Williams's incredible score—from 20th Century Fox fanfare to closing credits—as the Houston Symphony accompanies the movie, live.
Buy 3 concerts and save: Unlock access to Star Wars: Return of the Jedi—in Concert, Marvel Studios' Black Panther in Concert, and The Best of John Williams: Star Wars & More with Chorus with the Movie Mini Package!
Jones Hall
for The Performing Arts
615 Louisiana Street
Houston, TX 77002
Direction (Map)
Box Office: (713) 224-7575
Group Sales: (713) 238-1435
Weekend Reads Sponsored by Macy's and Amazon.com

A "gripping" (Entertainment Weekly) mystery about a woman who thinks she's found the love of her life—until he disappears.
Before Owen Michaels disappears, he smuggles a note to his beloved wife of one year: Protect her. Despite her confusion and fear, Hannah Hall knows exactly to whom the note refers—Owen's sixteen-year-old daughter, Bailey. Bailey, who lost her mother tragically as a child. Bailey, who wants absolutely nothing to do with her new stepmother.
Hannah and Bailey set out to discover the truth. But as they start putting together the pieces of Owen's past, they soon realize they're also building a new future—one neither of them could have anticipated.
As Hannah's increasingly desperate calls to Owen go unanswered, as the FBI arrests Owen's boss, as a US marshal and federal agents arrive at her Sausalito home unannounced, Hannah quickly realizes her husband isn't who he said he was. And that Bailey just may hold the key to figuring out Owen's true identity—and why he really disappeared.
With its breakneck pacing, dizzying plot twists, and evocative family drama, The Last Thing He Told Me is a riveting mystery, certain to shock you with its final, heartbreaking turn.
by Barack Obama (Author)
Bruce Springsteen (Author)
Renegades: Born in the USA is a candid, revealing, and entertaining dialogue between President Barack Obama and legendary musician Bruce Springsteen that explores everything from their origin stories and career-defining moments to our country's polarized politics and the growing distance between the American Dream and the American reality.
Filled with full-color photographs and rare archival material, it is a compelling and beautifully illustrated portrait of two outsiders—one Black and one white—looking for a way to connect their unconventional searches for meaning, identity, and community with the American story itself.
• Original introductions by President Obama and Bruce Springsteen
• Exclusive new material from the Renegades podcast recording sessions
• Obama's never-before-seen annotated speeches, including his "Remarks at the 50th Anniversary of the Selma to Montgomery Marches"
• Springsteen's handwritten lyrics for songs spanning his 50-year-long career
• Rare and exclusive photographs from the authors' personal archives
• Historical photographs and documents that provide rich visual context for their conversation

In a recording studio stocked with dozens of guitars, and on at least one Corvette ride, Obama and Springsteen discuss marriage and fatherhood, race and masculinity, the lure of the open road and the call back to home.
Houston's Online Weekend Planning Entertainment Guide
Looking for that Sunday weekend event and can't find it try our custom "Google Search"