Houston's Weekend Planning Guide
(Weekendhouston.net) is a Targeted Premium Event Listings Journal/Calendar
The Accordion Kings
and Queens
@Miller Outdoor Theatre
Saturday 11/6/2021 7:00 PM
Texas Folklife is proud to present the 32nd annual Accordion Kings & Queens this weekend at Miller Outdoor Theatre. This year's Headliners are Jeffery Broussard & The Creole Cowboys and Christina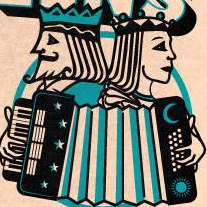 Valdez.
Texas Folklife is a statewide non-profit organization dedicated to preserving and presenting the diverse cultures and living heritage of the Lone Star State.

Supporting the cultural heritage of Texas since 1984 the non-profit promote cultural sustainability through their commitment to support artists, tradition bearers, and communities throughout the state. Based in Austin, their team works across the state with a variety of community partners to cultivate, present, and embolden the state's rich cultural legacy through a vibrant mix of public programs and initiatives.
Jeffery Broussard
& The Creole Cowboys

It's a family trade and there are few families more closely associated with zydeco than the Broussards. Jeffery Broussard was eight years old when he debuted on drums in his father's band, Delton Broussard and the Lawtell Playboys. Jeffery Broussard would eventually become a torchbearer for zydeco, influencing young musicians with the traditional Creole music he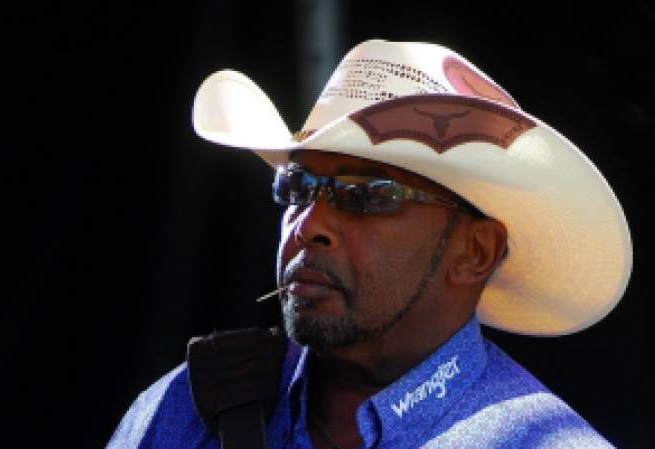 learned decades ago.
At the Forefront of Nouveau Zydeco Jeffery Broussard and Robbie Robinson founded Zydeco Force in the late 1980s, a band that became an icon on the zydeco scene at the forefront of the nouveau zydeco movement. The band provided a template for a new generation of artists. But Broussard has come full circle in his career. He grew up in the traditional zydeco, brought in a new sound in the 1980s and has now returned to his roots.

"Mr. Broussard and his cowboys are fabulous: You start moving in your seat as soon as their rhythmic, rich melodies, both joyous and mournful, flood the theater."


Jeffery Broussard and The Creole Cowboys deliver the creole zydeco classics. The Creole Cowboys create incredible music and outstanding performances, cultivating and inspiring new generations of creole zydeco fans.
Columnist Herman Fuselier for the Lafayette Advertiser and weekly host for KRVS radio program "Zydeco Stomp" in 2008 wrote, "If the crown (for King of Zydeco) was resurrected, my top candidate would be Jeffery Broussard. My idea of king is not the guy with the hottest band, most popular song or most women around the bandstand. I think of a musician who can command the accordion like no other. That's easily Jeffery Broussard, who is pound for pound the best zydeco accordion player around. If you don't believe me, believe Boozoo, who most young players imitate today. Years ago, I asked Chavis (Boozoo), who he thought was the best player. His first answer was Jeffery Broussard. Many of the band leaders today has taken lessons from Broussard"
Christina has been playing accordion since she was 11 years old. Her biography reads it was Christina's father who came from a family of musicians who was going to become her guide into the world of conjunto music. Refugio Valdez says as a toddler Christina was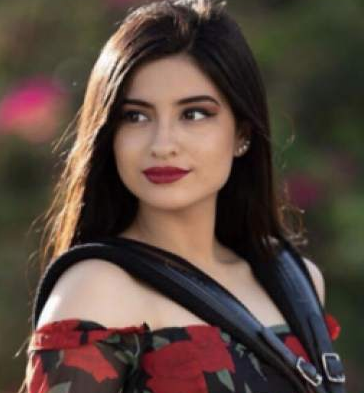 absorbed by the world of music as he was developing his own conjunto Los Latinos.

It was her father that introduced Valdez to Juan Lugo an accordion teacher a The Narciso Martinez Cultural Arts Center for lessons. Lugo would call her father to tell him to get to the Center so he could see how fast his daughter had learned to play.
Miller Outdoor Theatre
Hermann Park
6000 Hermann Park Dr
Houston, TX 77030
Directions click here
(832) 487-7102
100% Money-Back Ticket Guarantee
Tickets for Weekend Houston's Planning guide is provided by Ticket Liquidator a resale marketplace, not a box office or venue. Prices may be above or below face value. Your seats are together unless otherwise noted.
If problems with our affiliate call us (832) 949-9691
Houston's Online Weekend Entertainment Guide
[Disclaimer]
Houston's Weekend Planning Guide participates in various affiliate marketing programs, which means, we receive paid commissions on purchases made through our links to retailer sites.
Our editorial content is not influenced by any commissions we receive.
Looking for that Friday weekend event and can't find it
try our custom "Google Search"