Weekend
February 4th-6th, 2022


Houston's Weekend Planning Guide
is updated continuously

Contact the venue for possible postponements or cancellations due to Covid 19 escalations
Disney Princess
The Concert
@Smart Financial Center
For generations, Disney's Princesses have enchanted us with their courage and kindness. Their music has been the soundtrack to our lives. Now, for the first time in forever, that beloved music will be celebrated in Disney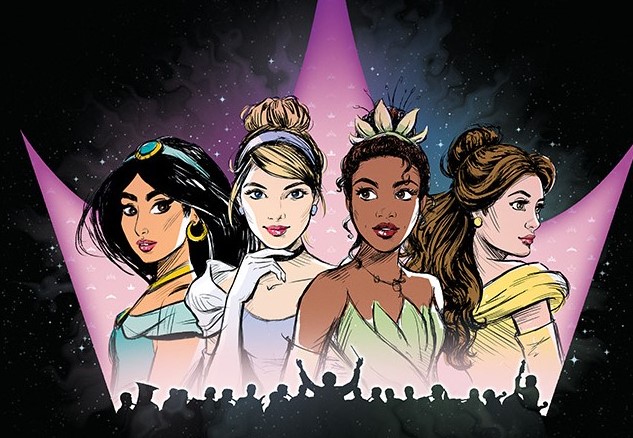 Princess - The Concert.
"Be our guest" as a quartet of Broadway, Disney Channel, and animated film icons celebrates all the Disney Princesses in an unforgettable evening of songs, animation, and stories.
Paul Rodriguez
@Improv Houston
Friday 2/4/2022 7:30 PM & 9:45 PM
Saturday 2/5/2022 7:00 PM & 9:30 PM
Sunday 2/6/2022 7:30 PM
Longtime comedian Paul Rodriguez has been making audiences laugh all over the world (in Spanish and English) for nearly three decades with his unique brand of humor that is a perfect blend of his Latin heritage the American dream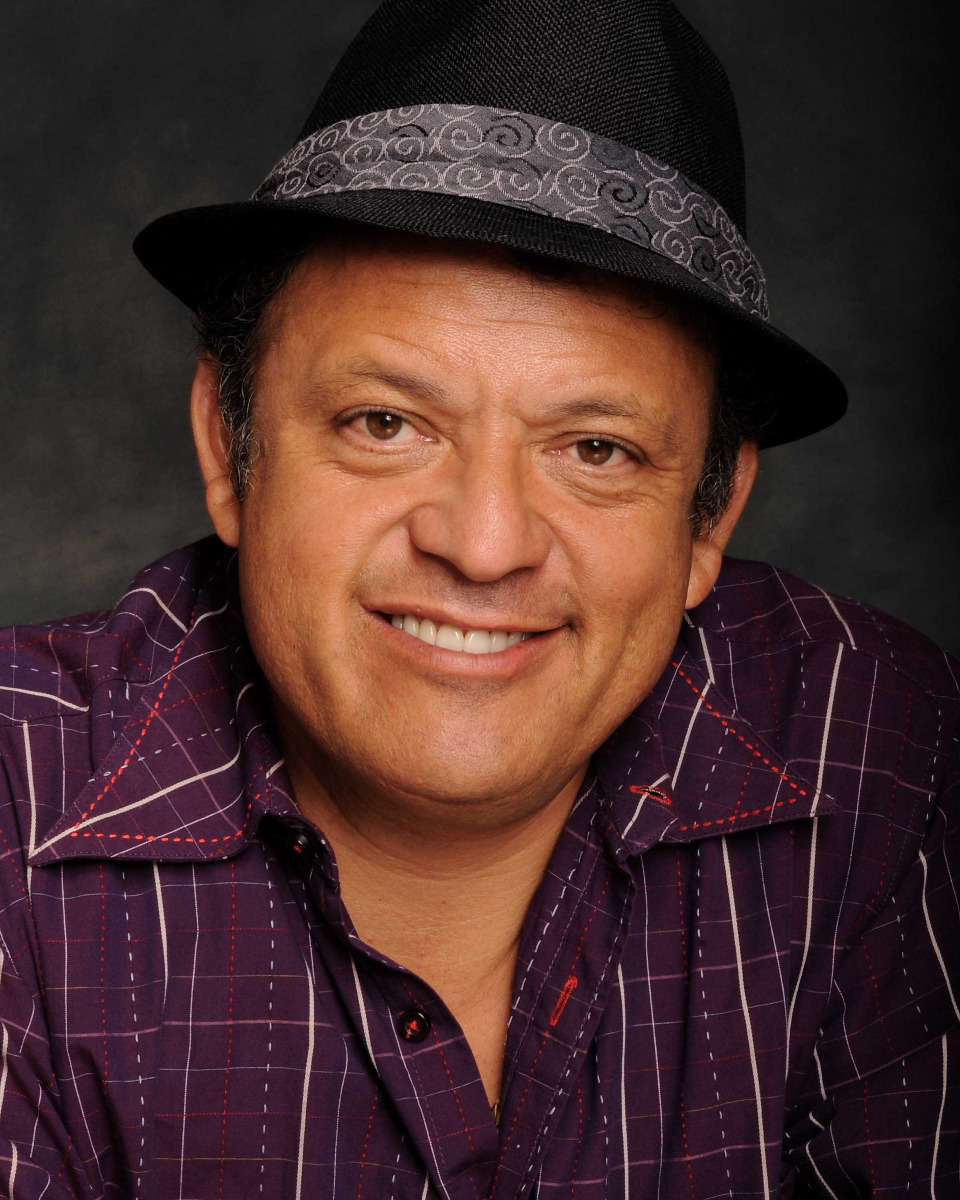 and his undeniable universal appeal. As an actor and comedian Paul Rodriguez's multi-faceted career includes starring roles and featured appearances in over 45 films and countless television series and comedy specials.
Friday 4/2/2022 7:30 PM
Doors Open 7:00 PM

David Lawrence Brewster Jr. known by his stage name, Dave East from Harlem, New York makes his way to Scout Bar this weekend.
East began his career in 2010 but didn't gaine attention until 2014 from his eighth mixtape, Black Rose. Its release got the attention of fellow New York rapper Nas, who later signed East to his record label, Mass Appeal Records, and later in conjunction with Def Jam Recordings.
Da Camera
Sharon Isbin, Guitar
Jessica Rivera, soprano
"Of Love and Longing"
@Hobby Center

Guitarist Sharon Isbin and soprano Jessica Rivera join forces for an exquisite evening of love and longing. Their seductive program ranges from Spanish and Latin American songs and solo guitar music to award-winning American composer Richard Danielpour's intensely expressive settings of poems by the Persian poet Rumi. Acclaimed for her extraordinary lyricism, technique and versatility, Grammy Award winner Sharon Isbin was named the 2020 Musical America Instrumentalist of the Year, the first guitarist ever to receive the coveted honor.
Houston Symphony
Pops Presents
Classic Rock
The Sound of a Generation

Friday 2/4/2022 8:00 PM
Saturday 2/5/2022 8:00 PM
Sunday 2/6/2022 2:30 PM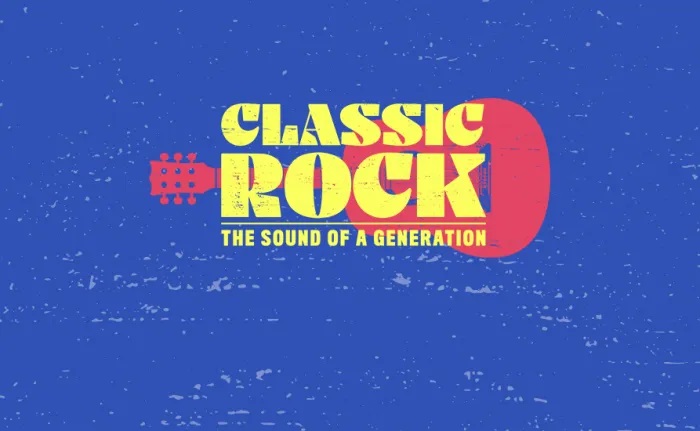 Classic rock's biggest hits come alive in this symphonic tribute to songs of The Doobie Brothers, Fleetwood Mac, Styx, and more. From "Listen to the Music" and "Black Water" to "Come Sail Away" and "Don't Stop Thinking About Tomorrow," these are the songs you know by heart, and the songs you'll be singing all the way home!
Brick Fest Lego Fan Experience
@NRG Center
Saturday 2/5/2022 10:00 AM
Sunday 2/6/2022 10:00 AM
LEGO® lovers rejoice! The Brick Fest Live LEGO® Fan Experience is filled with hands-on attractions and activities engineered to inspire, educate, and entertain.
Strangelove
The Depeche Mode Experience
@HOB Houston
Strangelove-The DEPECHE MODE Experience lovingly recreate the sound, image and atmosphere of Depeche Mode. No detail is overlooked. Accuracy and authenticity is a hallmark of the project, with the band employing many authentic vintage synthesizers and samplers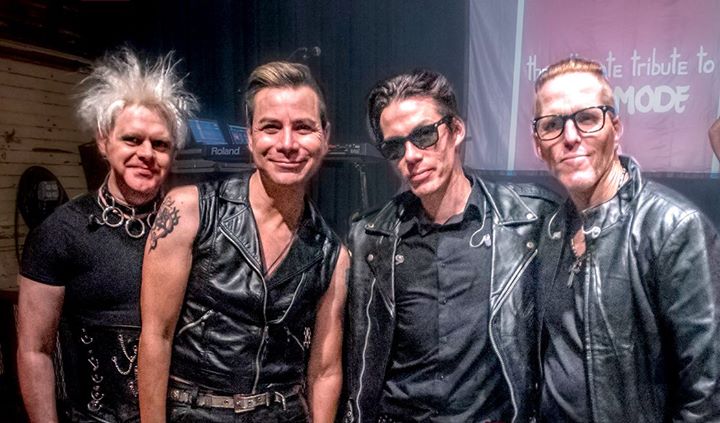 to recreate the unique sounds of the Depeche
Mode catalog.
"They do it to such fine detail that it's scary. I think they are fulfilling a fan's needs by being there when we are not on tour" (Depeche Mode's Martin Gore)
Saturday 2/5/2022 7:00 PM
Sunday 2/6/2022 2:00 PM

Monster Jam® is an action-packed motorsport with world-class athletes locked in intense competitions of speed and skill. Witness heated rivalries, high-flying stunts and fierce head-to-head battles for the Event Championship. Engineered to perfection, these 12,000-pound monster trucks, including the legendary Grave Digger® and Monster Energy®, push all limits in Freestyle, Skills Challenge and Racing competitions. This is full-throttle family fun. This. Is. Monster Jam™.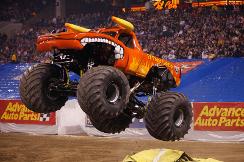 Vince Greer
@HOB Houston
Restaurant and Bar
Saturday 2/5/2022 7:00 PM
Houston saxophonist Vince Greer is featured this weekend in HOB Houston's Restaurant and Bar.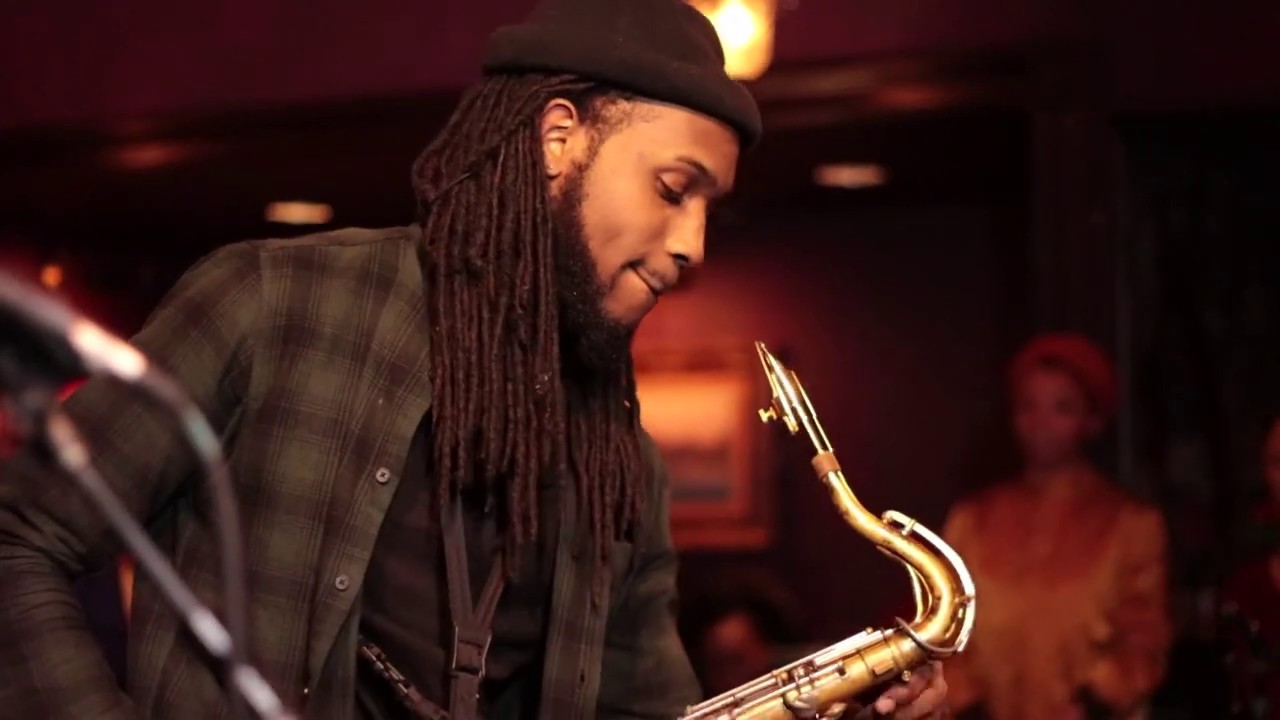 Greer began playing the alto saxophone at ten years-old and now is a multi-instrumentalist creating on all saxophones, piano, flute, bass guitar and drums. He attended the High School for Performing and Visual Arts in Houston, Texas and continued his musical studies at Adelphi University and Skidmore University in New York.
The Doo Wop Project
@The Grand
Opera House
In Galveston
Saturday 2/5/2022 8:00 PM
Embark on a musical journey unlike any other! The Doo Wop Project will sing their way through the foundational tunes of groups like the Crests, Belmonts and Flamingos, to the sounds of Smokey Robinson, The Temptations and The Four Seasons,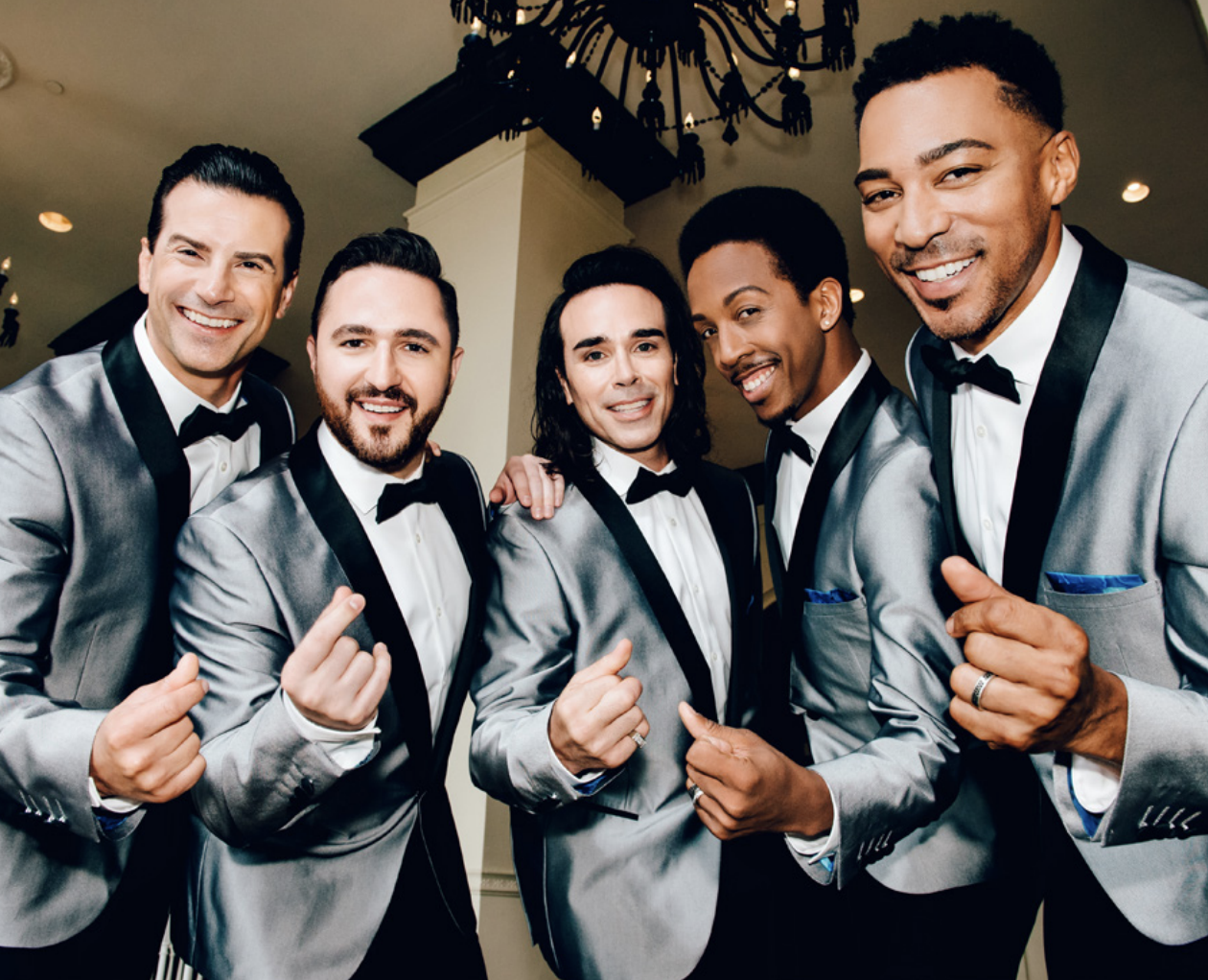 all the way to "DooWopified" versions of modern musicians like Michael Jackson, Jason Mraz and Maroon 5. Featuring stars of Broadway's smash hits Jersey Boys and Motown: The Musical, The Doo Wop Project brings unparalleled authenticity of sound and vocal excellence to recreate—and in some cases entirely reimagine—some of the greatest music in American pop and rock history!
The Grand Opera House
in Galveston
2020 Postoffice Street
Galveston, TX 77550
Directions (Map)
Phone: (409) 765-1894
Society for the
Performing Arts
An Evening
with Chris Thile
@Wortham Center
Cullen Theatre
Saturday 2/5/2022 7:30 PM
MacArthur Fellow and Grammy Award-winning mandolinist, singer, songwriter Chris Thile, who The Guardian calls "that rare being: an all-round musician who can settle into any style, from bluegrass to classical," and NPR calls a "genre-defying musical genius," is a founding member of the critically acclaimed bands Punch Brothers and Nickel Creek. For four years, Thile hosted public radio favorite Live from Here with Chris Thile (formerly known as A Prairie Home Companion). With his broad outlook, Thile creates a distinctly American canon and a new musical aesthetic for performers and audiences alike, giving the listener "one joyous arc, with the linear melody and vertical harmony blurring into a single web of gossamer beauty" (The New York Times).
Houston Home
and Garden Show
@NRG Center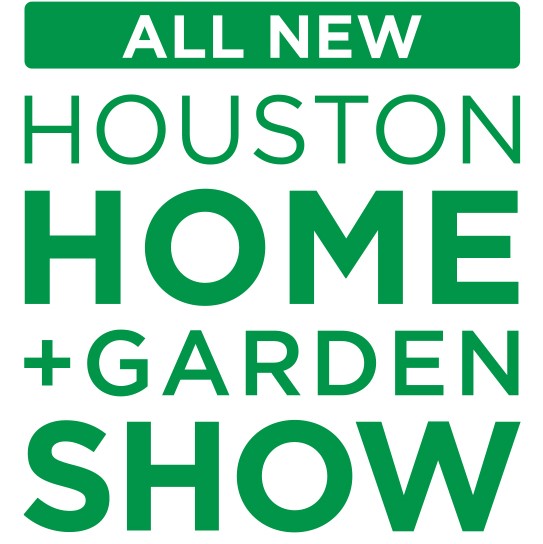 Houstons' Premier "One Stop Shopping Opportunity" for all your home & garden needs. From Windows and Doors to Ceilings and Floors over 700 experts, products, services and ideas all under one roof.
NRG
1 NRG Pkwy
Houston, TX
Directions (map)
Enjoy your weekend everybody and don't forget to subscribe to our weekend newsletter and tweeter- feed, its free, click here JWM
100% Money-Back Ticket Guarantee
Some venue tickets for Houston's Weekend Planning Guide are provided by Ticket Liquidator.com a resale marketplace, not a box office or venue. Prices may be above or below face value. Your seats are together unless otherwise noted. If their are problems with our affiliate please call us (832) 949-9691 or contact us (Click Here)
Menendez Media the publishers of Houston's Weekend Planning Guided does not sell, trade or barter e-mail addresses
Since you are here...
Houston's Weekend Planning Guide is updated on a continuous bias for all in the Greater Houston Area. We haven't put up a paywall or asked anyone to log-in to see our content. We want to keep it that way. We accept advertising, but the revenue from that area is not enough to support us. If everyone who reads our weekend entertainment blog, who likes it and helps to support it, our future would be much more secure. For as little as $1 or more, you can support Houston's Weekend Planning Guide – and it only takes a minute. Thank you.

[Disclaimer]
Houston's Weekend Planning Guide participates in various affiliate marketing programs, which means, we receive paid commissions on purchases made through our links to retailer sites.
Our editorial content is not influenced by any commissions we receive.