Weekend
March 25th-27th, 2022


Houston's Weekend Planning Guide
is updated continuously


Contact the venue for possible postponements or cancellations due to Covid 19 escalations
The Airborne Toxic Event
@HOB Houston
Music Hall
Friday 3/25/ 2022 8:00 PM
Doors Open 7:00 PM

(From All Music.com) Formed by novelist/musician Mikel Jollett, the Airborne Toxic Event combine post-punk and literate indie rock with real literary cred. This weekend The Airborne Toxic Event is in GreenStreet at Houston's House of Blues.

Emerging in 2008 with a lush synthesis of guitars, keyboards, and classical strings, the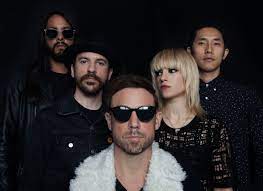 band found success with their sophomore effort, 2011's All at Once, which rose to the number 17 slot on the Billboard Albums chart. In 2020 the band issued their sixth LP, Hollywood Park, which served as the musical soundtrack to Jollett's memoir of the same name.
New Edition
"The Culture Tour"
Special Guests Charlie Wilson and Jodeci
@Toyota Center
This is the weekend its Ronnie DeVoe, Bobby Brown, Ricky Bell, Michael Bivins, Ralph Tresvant, and Johnny Gill are at Houston's Toyota Center with their "The Culture Tour".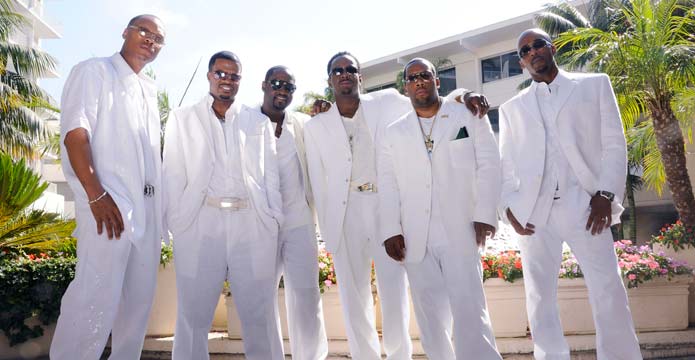 The toured stopped in Memphis earlier this month with commercial appeal.com talking to fans about their performance. "Takita Jordan, 44, and her friend Pamela Smith, 40, said no matter the weather they were coming from Arkansas to see Jodeci and New Edition on the same ticket. They practiced some of their dance moves while waiting in line. Jordan's earliest memories hearing New Edition are those of her uncle dancing to their music in the house."
Rare Americans
and Richie Quake
@White Oak Music Hall
Upstairs
Rare Americans - Crooked & Catchy. The band started on a whim two years ago when brothers James and Jared Priestner took an impromptu trip to the Caribbean. James joked they should try and write a song together, Jared said "A song? Fuck that, lets write an album!" Sure enough 10 days later the first Rare Americans record was born. Spring forward to 2021, the band has gained a reputation for storytelling and genre-blending fresh music, amassing over 200M cross platform streams.

Richie Quake is a musician, songwriter, producer, and multi-instrumentalist from Brooklyn, NY. Coming off his first solo project "Voyager", Richie acts as the primary writer, producer, and instrumentalist; playing guitar, bass, keys, drums, on all of his songs.
John Mulaney in Concert
@Toyota Center
Saturday 3/26/2022 7:00 PM
John Mulaney is best known for his work as a writer on Saturday Night Live and as a standup comedian with standup specials The Top Part, New in Town, and The Comeback Kid. Malaney was the creator and star of the short-lived Fox sitcom Mulaney, a semi-autobiographical series. This weekend the comedian will be in performance at The Toyota Center in his first arena tour
In his bio it is reported when he was seven he had an opportunity to audition for the role of Kevin in the film Home Alone, but his parents declined. When he was in junior high at St. Clement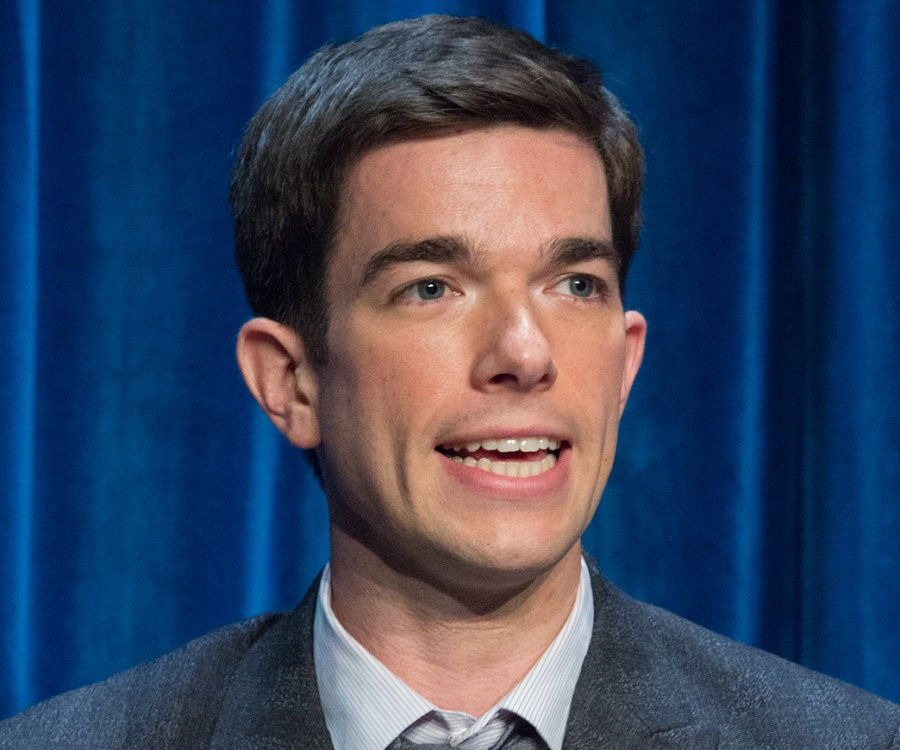 School, in lieu of doing reports, he and his best friend, John O'Brien, would offer to perform what they had learned in the format of a skit. Mulaney would also frequent the Museum of Broadcast Communications, where he would watch archived episodes of shows such as I Love Lucy or The Tonight Show Starring Johnny Carson.
Jesse and Joy
"Cliches Tour"
@Bayou Music Center
Saturday 3/26/2022 7:30 PM
Jesse & Joy are a best-selling, award-winning sibling pop duo from Mexico City. This weekend the duo is at LiveNation's Bayou Music Center.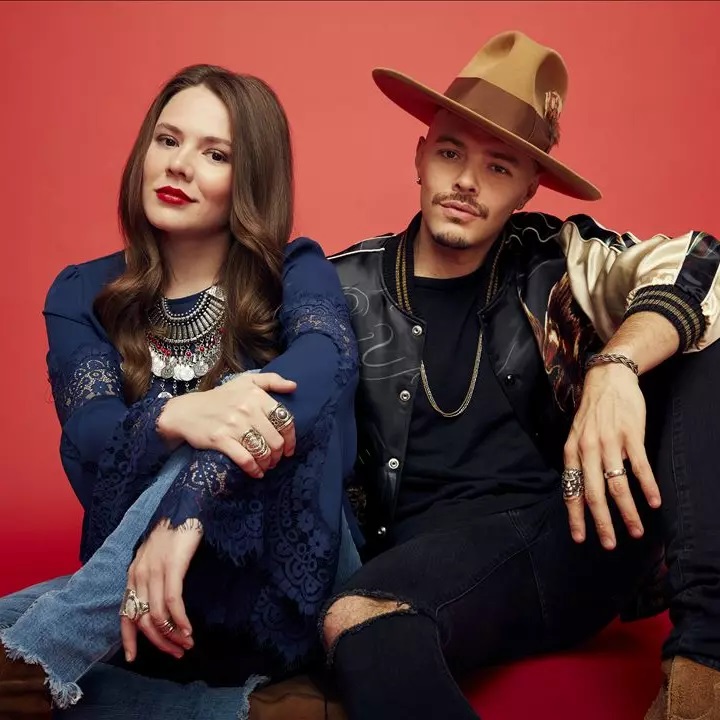 (From All Music.com) Jesse Huerta plays piano, lead guitar, and sings harmony, while Joy Huerta is lead vocalist and plays rhythm guitar. They both write. Their sound is a bright, warm amalgam of hooky rock, sparkling folk, norteño, pop, and cumbia, delivered by voices that meld seamlessly amid infectiously memorable choruses.
Felipe Esparza
@Improv Houston
Thursday 3/24/2022 8:00 PM
Friday 3/25/2022 7:30 PM & 9:45 PM
Saturday 3/26/2022 7:00 PM & 9:30 PM
Sunday 3/27/2022 7:00 PM
Comedian and actor Felipe Esparza got his start as a comedian all because someone asked him to list 5 goals in life.

This weekend Esparza is at The Improv on the Katy Freeway.
During a stint in rehab before he was 21, Felipe was asked what he wanted out of life. As a young immigrant growing up in the projects in Boyle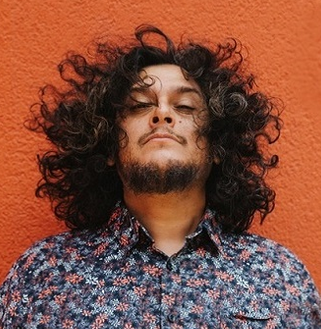 Heights (East L.A.) and then as a teenage father with a drug and alcohol problem, it was a difficult task because he had never thought that far ahead. Among the items on that list, "to be happy", and "be a stand-up comedian" - because of how he connected to an old Bill Cosby album when he was younger. Up until that question, Felipe was under the impression that life was over at 18.
Tyler, The Creator
in Concert
@Toyota Center
This Sunday its pop rapper and skateboard enthusiast, Tyler, The Creator at Toyota Center.
Andy Kellman of All Music.com says, "One of the more fascinating artistic evolutions since the late 2000s has been that of Tyler, The Creator.
The rapper and producer surfaced as a founding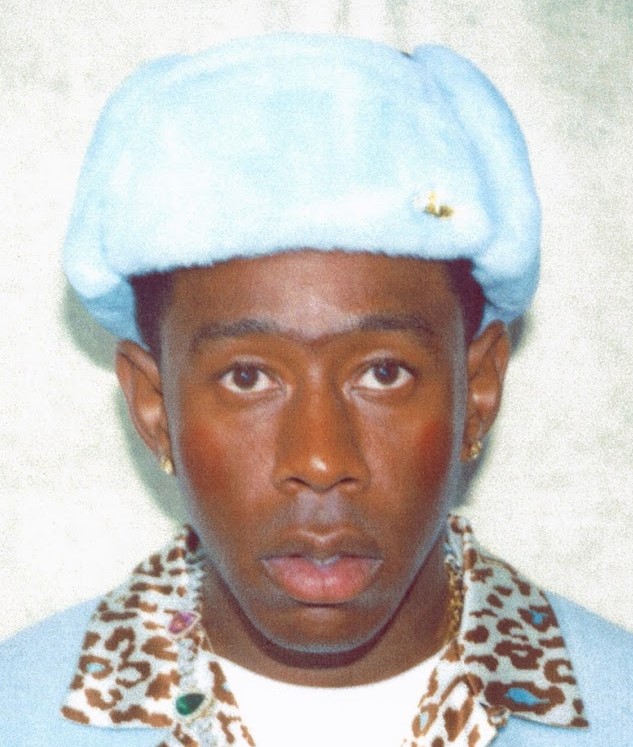 member of Odd Future, an outlandish alternative rap crew that gradually permeated the mainstream as it begat a multitude of related projects. A high percentage of these recordings, including Earl Sweatshirt's Earl (2010), Odd Future's The OF Tape, Vol. 2 (2012), and Frank Ocean's Grammy-winning Channel Orange (2012), have been made with Tyler's deep involvement.
Enjoy your weekend everybody and don't forget to subscribe to our weekend newsletter and tweeter- feed, its free, click here JWM
100% Money-Back Ticket Guarantee
Some venue tickets for Houston's Weekend Planning Guide are provided by Ticket Liquidator.com a resale marketplace, not a box office or venue. Prices may be above or below face value. Your seats are together unless otherwise noted. If their are problems with our affiliate please call us (832) 949-9691 or contact us (Click Here)
Menendez Media the publishers of Houston's Weekend Planning Guided does not sell, trade or barter e-mail addresses
Since you are here...
Houston's Weekend Planning Guide is updated on a continuous bias for all in the Greater Houston Area. We haven't put up a paywall or asked anyone to log-in to see our content. We want to keep it that way. We accept advertising, but the revenue from that area is not enough to support us. If everyone who reads our weekend entertainment blog, who likes it and helps to support it, our future would be much more secure. For as little as $1 or more, you can support Houston's Weekend Planning Guide – and it only takes a minute. Thank you.

[Disclaimer]
Houston's Weekend Planning Guide participates in various affiliate marketing programs, which means, we receive paid commissions on purchases made through our links to retailer sites.
Our editorial content is not influenced by any commissions we receive.