Route 101
A Tribute to Depeche Mode
@Scout Bar
Saturday 4/10/2021 10:00 PM
Depeche Mode emerged in the 80's with some music critics categorizing them as the New Wave sound of music. It was then when Weekend Houston first heard of the group. We were working in the news department in what used to be called "Top 40" radio. Back then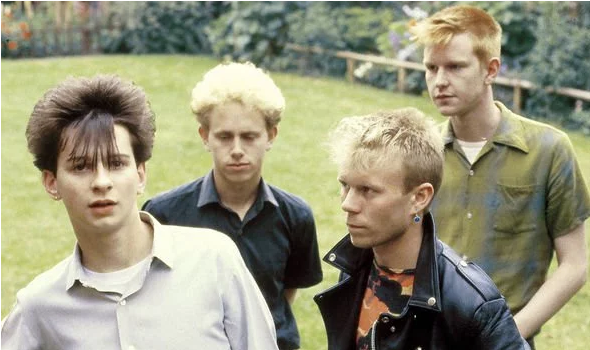 most radio stations had news departments.
Depeche Mode is a French term, though the exact meaning of it is harder to pin down.
Technically, the translation would be 'fashion dispatch,' but some have altered this to make it more applicable to English-speaking.
The band is a revival
and nod to ANTON's
previous & successful L.A.
based DM tribute, 101.
Route 101's mission
is to present a "best of" format of songs to Depeche Mode fans . . .

Another way of translating the words is as 'fast fashion,' which is a concept surrounding the ever-changing trends in fashion as well as the business model which sees clothing mass-produced at low cost.
The Houston group Route 101 emulates this soft rock band today. This weekend they will be playing at Scout Bar. The bar is just past Space Center Houston off I 45 South.
Scout Bar
18307 Egret Bay Blvd.
Houston, TX
(281) 335-0002

Route 101's lead singer, is Christopher Anton of Christopher ANTON and the Joneses (band). Anton is the former vocalist of the Iconic 80's Synth Pop Band, INFORMATION SOCIETY, other band members include, Thomas Brigham (keyboard/guitar/vocals), Marco Digges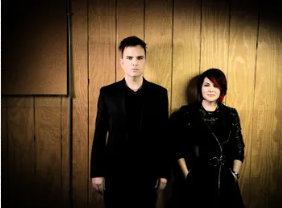 (keyboard/vocals) & John Boyd (keyboard/guitar/vocals). The band is a revival and nod to ANTON's previous & successful L.A. based DM tribute, 101.
Route 101's mission is to present a "best of" format of songs to Depeche Mode fans everywhere placing an emphasis on early years of DM.
Christopher Anton had been forging new ground on the Los Angeles music scene with his new wave/modern rock band Pseudo cipher. In March 2003 Christopher discovered the advertisement placed by 101, "Lead Vocalist Wanted for Depeche Mode Tribute Band". Being heavily influenced by DM and a true fan, he decided to audition for 101. Chris's vocal abilities, comparable to Dave Gahan, his charisma on stage, and his passion for DM, impressed the band, and won him the role of front man for 101 in March of 2003.

Route 101 this weekend at Scout Bar.
Carlos Mencia
@Houston's Improv

Carlos Mencia is from Central America's Honduras and has an unusual and comedic lens on what is going on at our southern Texas border. He is super funny and this weekend Mencia makes his way to Houston's Improv.
Carlos Mencia is undoubtedly one of today's most popular entertainers and comics. Whether it is man-on-the-street interviews studio comedy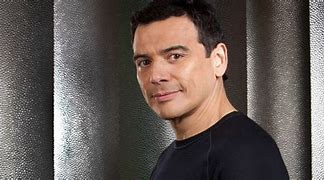 commercial parodies nationwide sold-out tours or films Mencia demonstrates an extraordinary ability to connect with a wide and diverse audience.
Mencia comes from a humble background born in San Pedro Sula Honduras the 17th of 18 children. His parents sent him to the United States when he was about three months old where he was raised in Maravilla Projects in Los Angeles California by his aunt and uncle. In his early teens Mencia moved back to Honduras because his family wanted him to avoid the destructive gang culture of East Los Angeles. When Mencia later returned to Los Angeles he showed such educational prowess that he was immediately promoted to the tenth grade. Soon after he successfully graduated from Garfield High School.
Mencia began his career doing stand-up on amateur night at the comedy club Laugh Factory. He later showcased at The Comedy Store and became a regular performing nightly. After he found success on the L.A comedy circuit Mencia was named "International Comedy Grand Champion" from Buscando Estrellas (the Latino version of Star Search). This led to appearances on "In Living Color " "The Arsenio Hall Show " "Moesha" and "An Evening at the Improv."
"Mind of Mencia" became one of the strongest shows in Comedy Central history averaging about 1.5 million total viewers.

Mencia continued his journey up the comedy ladder by headlining "The Three Amigos" tour with Freddy Soto and Pablo Francisco which sold out in record time around the United States. He was also featured in the independent films "Outta Time" and "29 Palms" and starred in guest spots on "The Shield" and "The Bernie Mac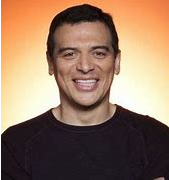 Show " among others. In 2002 he received a Cable ACE Award nomination for Best Stand-Up Comedy Special for his HBO special. That same year Mencia was featured on "Comedy Central Presents." Mencia remained busy and after the success of his solo DVD "Carlos Mencia: Not For The Easily Offended " "Mind of Mencia" went into development. The show was an instant hit and after the first season Comedy Central signed Mencia back for his own original stand-up special "Carlos Mencia: No Strings Attached." The special was the first Comedy Central Stand-up Special DVD to achieve Platinum sales status.

"Mind of Mencia" became one of the strongest shows in Comedy Central history averaging about 1.5 million total viewers. "Mind of Mencia" was executive produced by Carlos Mencia and Robert Morton ("Late Night with David Letterman").
Mencia starred opposite Ben Stiller and Michelle Monaghan in the Farrelly Brothers' hit feature film THE HEARTBREAK KID (DreamWorks). Mencia also starred in the family comedy OUR FAMILY WEDDING (FOX Searchlight) alongside America Ferrara and Forrest Whitaker.
Since 2007 every holiday season Mencia has embarked on a USO Tour to the Persian Gulf to entertain the troops serving overseas. For his 2008 trip Mencia visited Kuwait to host "Operation MySpace " an exclusive concert for American Troops in the Middle East alongside Jessica Simpson and The Pussycat Dolls.
Most recently Mencia has gone back to his comedic roots performing at a multitude of comedy venues – allowing him to share his newest material with a more intimate audience. His current tour called the "C 4 Urself Tour " has been making stops all around the country performing for eager fans.
Carlos Mencia presently lives in Los Angeles.
The Improv
7620 Katy Freeway Space
455 Houston, TX 77024
Buy tickets over the phone:
713-333-8800
Houston Symphony
Pops Concert
@Jones Hall
Saturday 4/17/2021 8:00 PM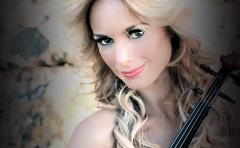 The incredible Caroline Campbell joins Steven Reineke and the Symphony for a fun-filled program of violin magic. Hear silver screen favorites like "Love Theme" from The Godfather, the popular tango "Por una Cabeza" (as heard in Scent of a Woman), "America" from West Side Story, the theme from Pirates of the Caribbean, and more, all performed with Campbell's signature showstopping flair.
In these unprecedented times, the Houston Symphony is committed to bringing you world class live performances, wherever you are. Whether you join us in person at Jones Hall for a socially distanced live concert or livestream the performance in the comfort of your own home, our ongoing POPS series will be sure to brighten your spirits. Performed by Houston Symphony musicians and special guest artists, the POPS series features music from movies, Broadway, pop, classic rock, and more. Tickets at 713.224.7575 or www.houstonsymphony.org
615 Louisiana St, Houston, TX
Paranormal Cirque
@Traders Village
April 1st thru April 11, 2021
Last Weekend

Under this Clown Castle, the black and red big top tent, Acrobats of the Air, Illusionists, freaks, mysterious creatures and all the elements that make one think of a "normal" Circus but that of normal has very little!
A new show with breathtaking implications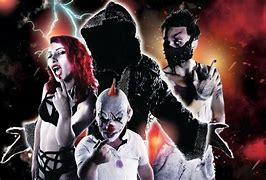 always poised between fun and the most uninhibited fear that will transport you to a dark world inhabited by creatures with incredible circus art abilities.
A crazy yet fun fusion between Circus, theatre, and cabaret in perfect harmony with the evolution of a show that brings you back to when we dream ... and when we had nightmares and fantasies.
Scare, encompass, amuse and surprise are the ingredients for a mixture of emotions impossible to forget.
This is truly a Paranormal experience like no other.

Trader Village
7979 N Eldridge Pkwy
Houston, TX
(281) 890-5500

Rugby
Houston Sabercats
vs. San Diego Legion
Saturday 4/10/2021 7:00 PM
Major League Rugby at Aveva Stadium in Houston Sports Park
2055 Mowery Rd, Houston, TX
Take Hwy. 288 South from downtown Houston, exit Almeda Road, turn right (west).
More stadium information at www.houstonsabercats.com
Blackburn's magic
@The Improv
Family Magic & Comedy For All Ages
with Carter Blackburn
Come and experience the most energetic and exciting show in Houston! Carter Blackburn's magic and comedy creates a memorable afternoon for the entire family! The show plays every Saturday at Houston's Improv now through the end of May. With a mixture of high energy magic,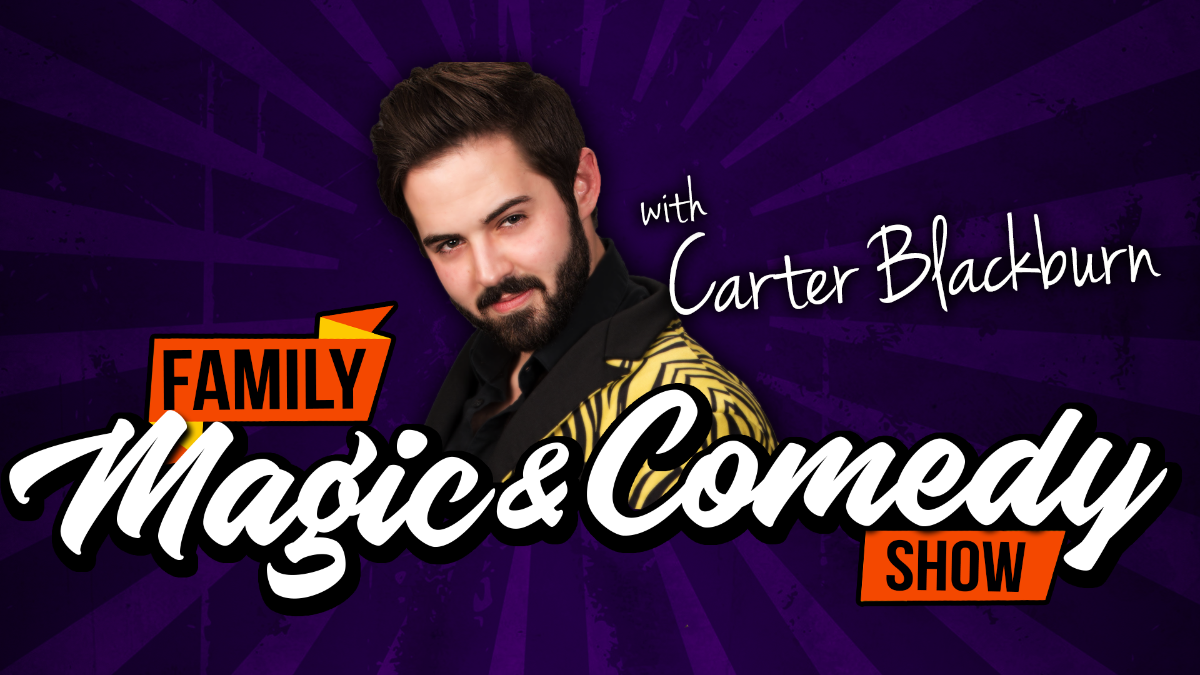 illusions, juggling, sleight of hand, danger, and lots of audience interaction you will want to come back time and time again to experience this showstopping production.
Carter is a seasoned entertainer who has performed for thousands of audiences across the US. He has mesmerized celebrities, athletes, and has even been invited to perform for Congress on Capitol Hill. Today, the Houston Improv is the EXCLUSIVE venue where you can see him in action!
This show is appropriate for all ages and will leave the adults with as much wonder as the kids. Get your tickets now to have a weekend to remember - only at the Houston Improv!
The Improv
7620 Katy Freeway Space
455 Houston, TX 77024
Buy tickets over the phone:
713-333-8800
Houston's Online Weekend Entertainment Guide
Looking for that Saturday weekend event and can't find it
try our custom "Google Search"