Rails & Tails Mudbug Fest
@Conroe Railroad
Depot plaza
Saturday 5/1/2021 11AM - 8:00 PM

Several years ago Houstonia magazine, producer Robb Walsh made it a little clear how Houstonians fell for the "crawfish". It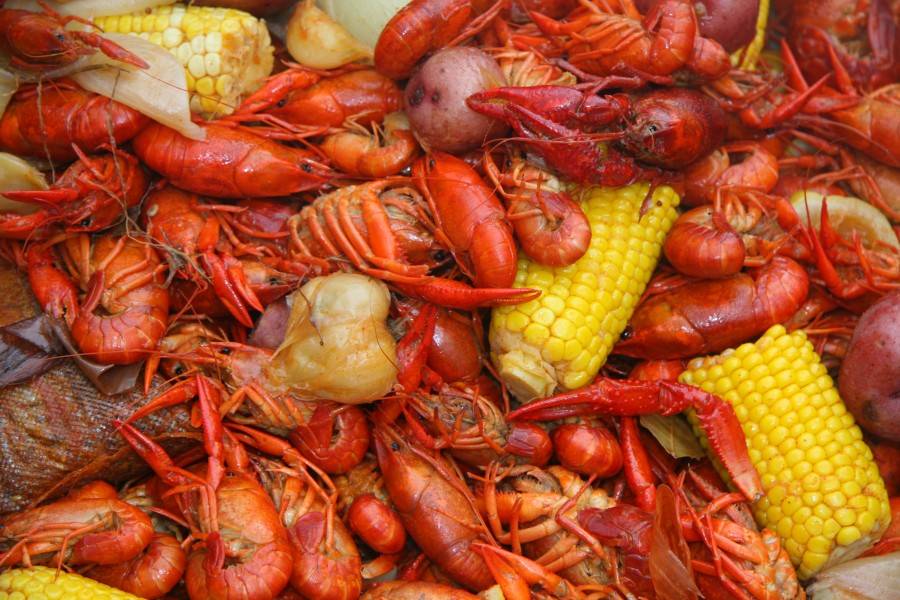 went this way.
"Cajun crawfish didn't take off in the Bayou City until 1976, but Houstonians' appetite for crawfish has exploded since then," Walsh said in his piece.
Each spring, floodwaters force the crawfish to leave their burrows, and Cajuns and Creoles alike gather them in huge quantities . . . .

"The rituals of the crawfish boil trace their roots to the Atchafalaya swamp in western Louisiana and the people who settled there: the Acadians, or Cajuns, who migrated from French Canada and the French-speaking African-Caribbean, or Creoles, from Haiti and other islands.
Each spring, floodwaters force the crawfish to leave their burrows, and Cajuns and Creoles alike gather them in huge quantities to consume at crawfish boils, big parties where people come together around a
huge pot. The traditional season for crawfish coincides with Lent—the 40-day period before Easter, generally from March to April, when Catholics refrain from eating meat—although nowadays, thanks to crawfish farming, it really lasts from January to August."

This weekend in Conroe the locals will celebrate this Creole/Cajun delicacy. Rails & Tails Mudbug Festival is a day - long celebration of the tasty crawfish through Cajun cookin', lively music and non-stop fun. Scheduled to perform are Bayou Roux, The Posse, The Powell Brothers, and more. Street vendors and a Kids Zone, too."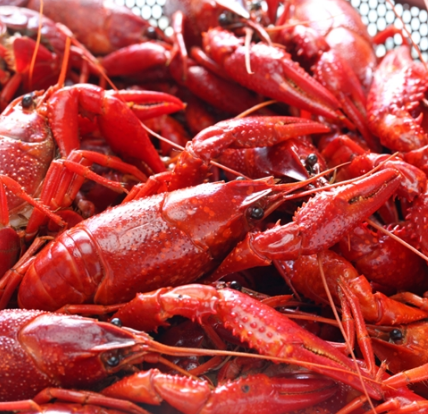 "The Vietnamese crawfish craze, which took hold in Houston around 2001, has recently started to dominate the conversation. In fact, many younger locals have little memory of eating Cajun-style crawfish. But if the names of such Southeast Asian eateries as Cajun Corner and Crawfish and Beignets aren't enough to remind you where the mudbug culture started, then maybe a tour of the area's Cajun crawfish joints (see opposite page) will set you straight."

Railroad Depot Plaza
201 S. Elm
Tomball, TX
281-222-4775
Directions
Mariachi Divas
de Cindy Shea
@MillerOutdoor Theatre
Saturday 5/1/2021 8:00 PM

Miller Outdoor Theatre celebrates Cinco de Mayo this weekend with a live performance and for those still put off by covid-19 a video stream can be viewed "live" via their website.
Cinco de Mayo at Miller is a guaranteed festive time for the whole family and this year theyare proud to present Mariachi Divas de Cindy Shea!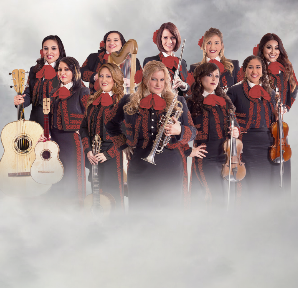 Directed and founded in 1999 by trumpet player Cindy Shea, Mariachi Divas is an all-female ensemble that continues to expand the scope of mariachi music. A two-time Grammy Award winner, with eight Grammy nominations and three Latin Grammy nominations, Mariachi Divas is a multicultural ensemble imbued with a truly unique musical flavor.

Miller Outdoor Theatre
6000 Hermann Park Drive
Houston, TX
Directions

Learning to play the trumpet at the age of eight, Cindy knew she wanted to be a professional musician early on. Through hard work and determination, she caught the attention of famed Latin Jazz icon, Arturo Sandoval. Impressed by her talent and musical knowledge, he offered her a full scholarship to study jazz performance at Florida International University as his student. While studying in Miami, Florida, she became immersed in the local music scene which centered on Salsa music and Latin jazz. Through this experience, she gained a deep appreciation and love for Latino culture and music which would serve her well in the future.
By 1999, she was invited to join an all-female, LA-based mariachi, Mariachi Alondras. She instantly fell in love with mariachi music and within that same year decided to form her own group, Mariachi Divas.
With Italian and Irish heritage, it is not uncommon for audience members to wonder how Cindy became involved in mariachi music. Understanding that music has no boundaries and is not limited to age, race, or gender, her multicultural mariachi, comprising female musicians of diverse backgrounds, is truly unique.
All performances at Miller Outdoor Theatre are FREE!
Air Supply
@Houston's
Arena Theatre
Saturday May 1, 2021 7:00 PM

Our soft rock readers should be excited that the iconic Australian pop/rock duo Air Supply brings their latest tour to Houston's Arena Theatre, weekend of May 1st, 2021 following the release of their newest live album, "The Lost in Love Experience," recorded with the Prague Symphony Orchestra. Remember soft rock? Hummm . . .our music marketing influences.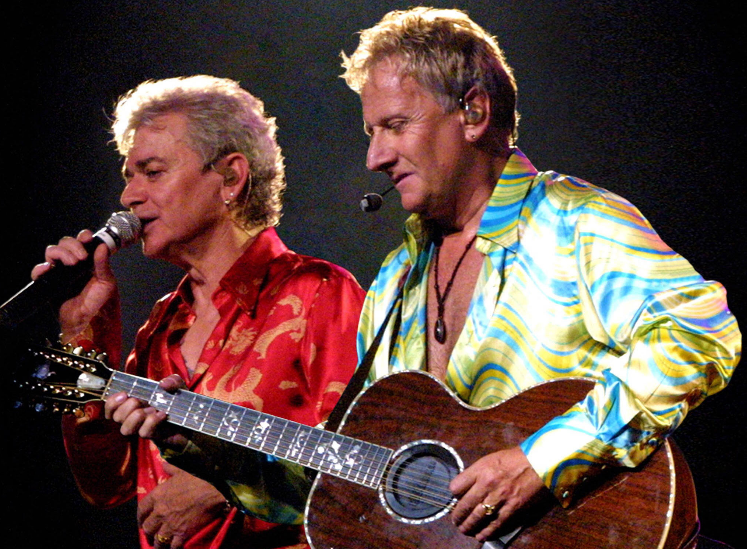 With a career spanning over four decades, Graham Russell and Russell Hitchcock met on May 12, 1975, at rehearsals for "Jesus Christ Superstar" in Sydney, Australia. They became instant friends with their common love for The Beatles and, of course, singing. Since then, the duo continues to perform worldwide, with over 130 concerts annually, and just marked their 5,000th concert in Las Vegas.
In 1980, "Lost in Love" became the fastest-selling single in the world, leaping to the top of all of the charts, and was named Song of the Year. Seven top-five singles later, Air Supply at that time had equaled The Beatles' run of consecutive top-five singles. The albums "Lost in Love," "The One That You Love," "Now & Forever" and "The Greatest Hits" sold in excess of 20 million copies.
The trademark sound of Russell Hitchcock's soaring tenor voice and Graham Russell's simple yet majestic songs created a unique sound that would forever be known as Air Supply.
Arena theatre
7326 Southwest Fwy.
Houston, TX 77074 USA
(713) 772-5900
Craig Robinson
@The Improv
Saturday 5/1/2021 7:00 PM & 9:30 PM
Sunday 5/2/2021 7:00 PM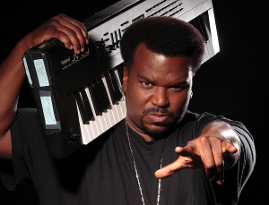 Beginning as a stand-up comedian, Robinson first made his mark in the comedy circuit at the 1998 Montreal "Just For Laughs" Festival. Now headlining venues and festivals across the country, he does both solo acts as well as full-band sets with his band "The Nasty Delicious." Before deciding to pursue his comedy career full time, Robinson was a K-8 teacher in the Chicago Public School System. He earned his undergraduate degree from Illinois State University and his Masters of Education from St. Xavier University. It was while Craig was studying education in Chicago that he also discovered his love of acting and comedy when he joined the famed Second City Theatre. Craig is best known for his portrayal of Darryl Philban in NBC's "The Office" but has also starred in such movies as KNOCKED UP, THIS IS THE END, HOT TUB TIME MACHINE, HOT TUB TIME MACHINE 2, MORRIS FROM AMERICA, TRAGEDY GIRLS, DOLEMITE IS MY NAME! with Eddie Murphy, TIMMY FAILURE, and the upcoming MONA LISA AND THE BLOOD MOON with Kate Hudson. Craig also starred in his very own sitcom, MR. ROBINSON on NBC, as well as GHOSTED on FOX.
Blackburn's magic
@The Improv
Family Magic & Comedy For All Ages
with Carter Blackburn
Come and experience the most energetic and exciting show in Houston! Carter Blackburn's magic and comedy creates a memorable afternoon for the entire family! The show plays every Saturday at Houston's Improv now through the end of May. With a mixture of high energy magic,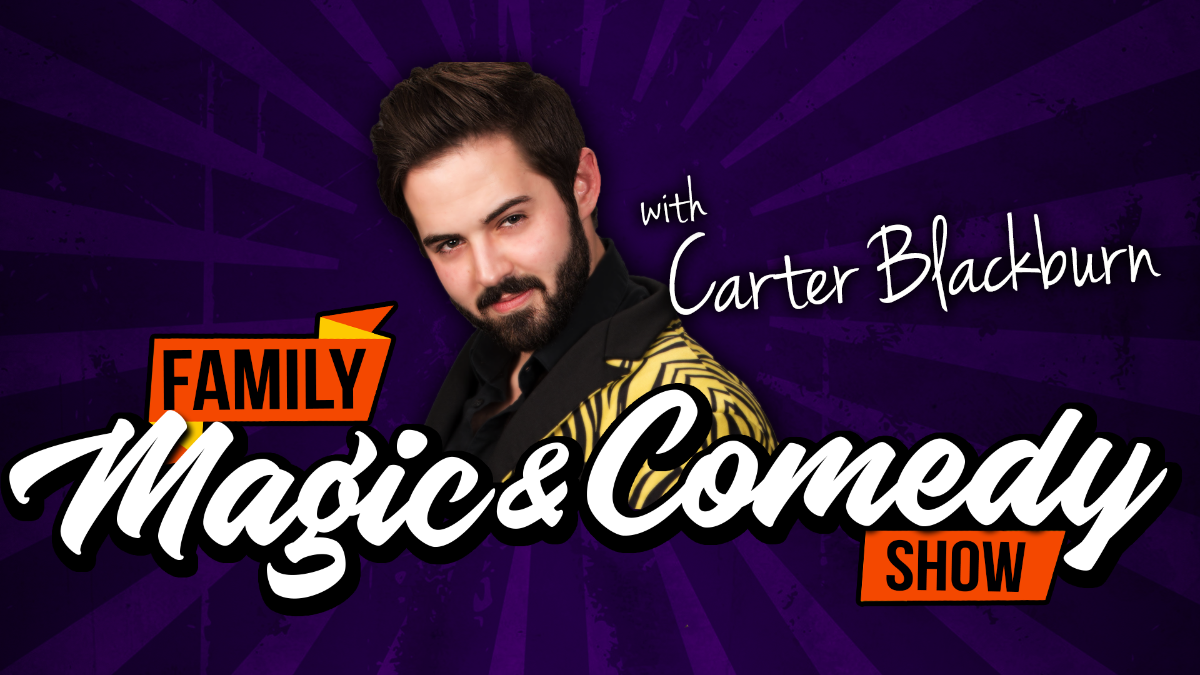 illusions, juggling, sleight of hand, danger, and lots of audience interaction you will want to come back time and time again to experience this showstopping production.
Carter is a seasoned entertainer who has performed for thousands of audiences across the US. He has mesmerized celebrities, athletes, and has even been invited to perform for Congress on Capitol Hill. Today, the Houston Improv is the EXCLUSIVE venue where you can see him in action!
This show is appropriate for all ages and will leave the adults with as much wonder as the kids. Get your tickets now to have a weekend to remember - only at the Houston Improv!
The Improv
7620 Katy Freeway Space
455 Houston, TX 77024
Buy tickets over the phone:
713-333-8800
Houston's Online Weekend Entertainment Guide
Looking for that Saturday weekend event and can't find it
try our custom "Google Search"