Town Square Tribute Ft. Texas Eagles
(Eagles Tribute Band)
Saturday, April 24, 2021 7:30 PM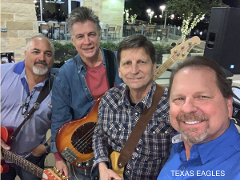 Since their formation in 2019, the Texas Eagles have quickly risen to become Houston's premier Eagles tribute band. Performing the biggest hits by the best-selling American rock band of all time, the Texas Eagles, with their unmistakable vocal harmonies and expert musicianship, appeal to audiences of all ages as they perform the Eagles' heartfelt ballads and rock anthems that everyone knows and loves.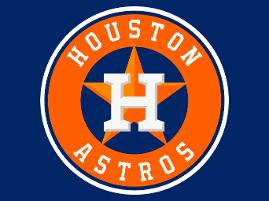 Houston Astros vs. Los Angeles Angels
Major League Baseball
Minute Maid Park
More information at www.astros.com
Sat Apr 24, 2021 3:10 PM
501 Crawford St, Houston, TX

Houston Astros vs. Los Angeles Angels
Major League Baseball
Minute Maid Park
More information at www.astros.com
Sun Apr 25, 2021 1:10 PM
501 Crawford St, Houston, TX
Blackburn's magic
@The Improv
Family Magic & Comedy For All Ages
with Carter Blackburn
Come and experience the most energetic and exciting show in Houston! Carter Blackburn's magic and comedy creates a memorable afternoon for the entire family! The show plays every Saturday at Houston's Improv now through the end of May. With a mixture of high energy magic,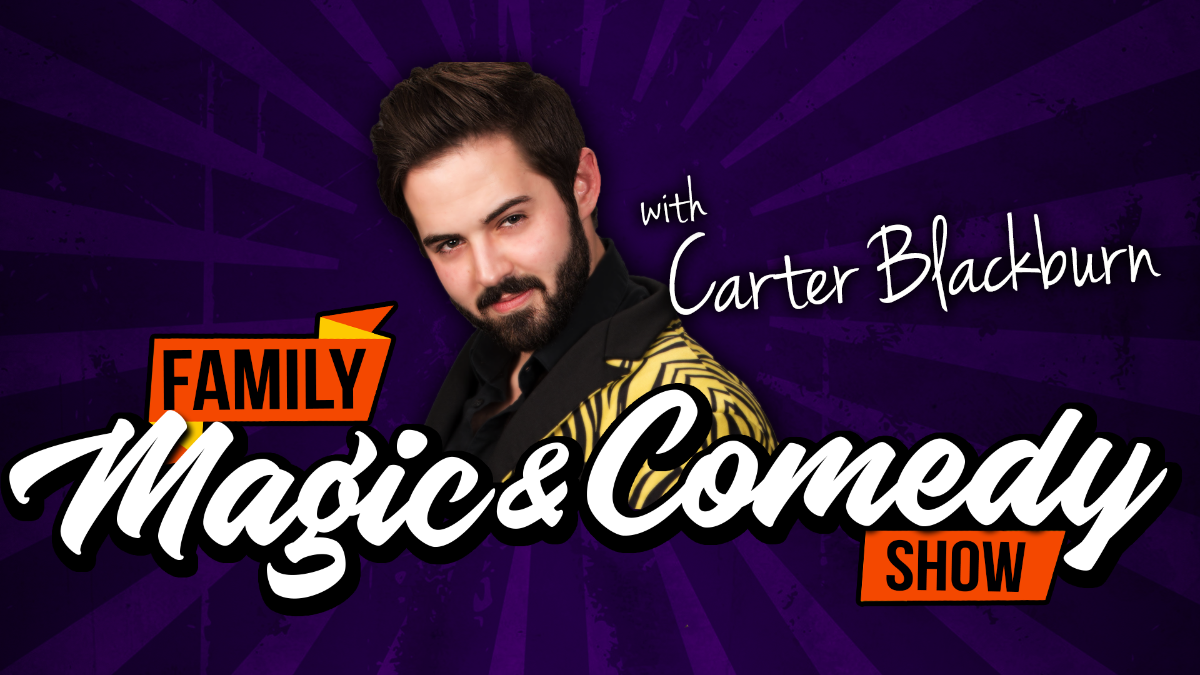 illusions, juggling, sleight of hand, danger, and lots of audience interaction you will want to come back time and time again to experience this showstopping production.
Carter is a seasoned entertainer who has performed for thousands of audiences across the US. He has mesmerized celebrities, athletes, and has even been invited to perform for Congress on Capitol Hill. Today, the Houston Improv is the EXCLUSIVE venue where you can see him in action!
This show is appropriate for all ages and will leave the adults with as much wonder as the kids. Get your tickets now to have a weekend to remember - only at the Houston Improv!
The Improv
7620 Katy Freeway Space
455 Houston, TX 77024
Buy tickets over the phone:
713-333-8800

The free family friendly event is centered around Heritage Place Park in downtown Conroe extending east in downtown and will feature eight activity villages for children of all ages.
The event from 10 a.m. to 5 p.m. Saturday is hosted by the city of Conroe Parks and Recreation Department and is a free event with free parking in downtown Conroe.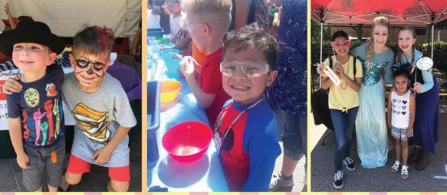 There will be zones for Sports - Circus Arts Workshop, a rockwall, boxing ring and inflatables; Safety with the Conroe Fire Department and Conroe Police Department; Art with the Conroe Art League; Health, Culture, Discovery with a Crocodile Encounter event, Texas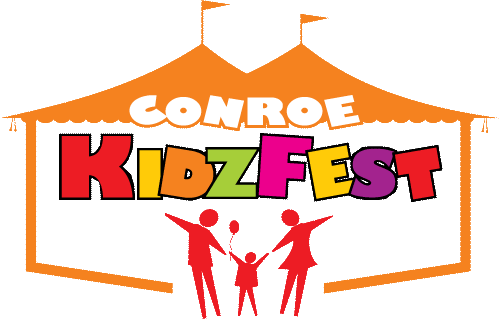 snakes and an Exotic Wings Show at 11 a.m., 1 p.m., and 3:30 p.m., splashing around on water slides and with a "splash war" and a Tot Spot for younger children.
Also expect interactive games, stage performances, water activities, inflatables, information booths and more.
The Heritage Place Stage schedule includes: 11 a.m. - Chimal Circus Arts; 11:30 a.m. - Jazz Connection - a group of high school and junior high musicians from across the county; 1:45 p.m. - Chimal Circus Arts; 2 p.m. - City of Conroe Dance; 3 p.m. - Chikawa Aztec Dancers and 4 p.m. - Chimal Circus Arts.
Marlon Wyans
@The Improv Houston
Saturday April 24, 2021 7:00 PM & 9:30 PM
Sunday April 25, 2021 7:00 PM & 9:30 PM
It will be Marlon Wyans this weekend at Houston's Improv as he gives us his national tour at the country's Improv venues. The Wyans show is a great weekend starter he opens at the comedy club this Thursday.
Wayans can be seen starring in the Netflix movie SEXTUPLETS which tells the story of Alan (Wayans), a man embarking on a personal journey to meet his birth mother before the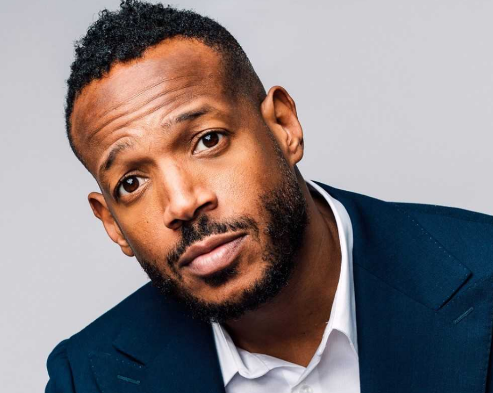 arrival of his first child. When Alan meets his brother, Russell, he discovers that he was born a sextuplet and decides to seek out his four other siblings (all played by Marlon). Together, the two brothers set out on a road trip to track down the rest of the family that they've never known. The film premiered on the streaming site in August of 2019.
Wayans recently wrapped production for Sofia Coppola's Apple-A24 movie ON THE ROCKS opposite Rashida Jones and Bill Murray. He is currently filming the Aretha Franklin feature RESPECT opposite Jennifer Hudson as Aretha.
Wayans starred for two seasons on the NBC sitcom "Marlon." Loosely based on his life, "Marlon" is a family comedy centered around a loving (but immature) father committed to coparenting his two kids with his very-together ex-wife, played by Essence Atkins. Both seasons of "Marlon" are currently airing on Netflix.
Wayans also stars in the hit Netflix movie NAKED which premiered on the streaming site last August. Based on the Swedish film, NAKEN, the romantic comedy co-stars Regina Hall and reunites Wayans with director Michael Tiddes. Marlon, who is also a writer and producer on the movie, stars as Rob Anderson, a charming man-child, who wakes up on his wedding day, naked in an elevator, reliving the hour before the ceremony over and over again. He last starred in FIFTY SHADES OF BLACK, which he also wrote and executive-produced, in January 2016. Directed by Michael Tiddes, the film co-starred Mike Epps and Kali Hawk.
In 2014, Wayans starred in the Open Road Films comedy A HAUNTED HOUSE 2, the sequel to the hilarious and successful film, A HAUNTED HOUSE, which had a budget of $1.7-million and grossed $65-million globally. Wayans produced A HAUNTED HOUSE, as well as A HAUNTED HOUSE 2. The sequel, directed by Michael Tiddes, is now available on DVD. Wayans starred alongside Gabriel Iglesias, Essence Atkins and Jamie Pressly. The film is a parody of the "found footage" genre, such as the PARANORMAL ACTIVITY franchise and THE DEVIL INSIDE.
The Improv
Marq-E Entertainment
Center
7620 Katy Fwy Ste 455
Houston, TX
(713) 333-8800
On the small screen, Wayans hosted the hit NBC show "I Can Do That!," a comedy/variety series where six celebrities are asked to put on an entertainment show with skills they didn't even know they had. He also starred in and created the TBS hit comedy competition series "Funniest Wins." In 2014, he embarked on a national comedy tour with his brothers Keenan, Damon and Shawn Wayans. This marked the first standup tour for the four Wayans Brothers.
Wayans is commonly recognized for his role as 'Marcus Copeland' in Columbia Pictures' 2004 hit comedy WHITE CHICKS, opposite Shawn Wayans, Jamie King and Terry Crews. The film was directed by Keenen Ivory Wayans and grossed $69 million in the United States. He also starred alongside Shawn Wayans and Regina Hall in Dimension Films' horror comedy spoof films SCARY MOVIE and SCARY MOVIE 2, directed by Keenen Ivory Wayans.
Houston's Online Weekend Entertainment Guide
Looking for that Saturday weekend event and can't find it
try our custom "Google Search"