Weekend Saturday is updated continuously


Corey Taylor
@White Oak
Music Hall
Lawn
Saturday 5/22/2021 7:00 PM
Corey Taylor is known as the lead vocalist and lyricist of the bands Slipknot and Stone Sour. He co-founded Stone Sour with drummer Joel Ekman in 1992, playing in the Des Moines, Iowa area, and working to perfect their bands musical vision. He joined Slipknot in 1997 to replace their original vocalist and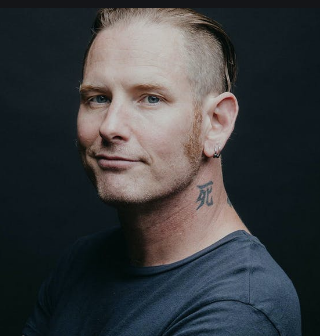 subsequently released six studio albums with them. After the first two Slipknot albums went Platinum, Taylor revived Stone Sour to record an album and tour in 2002. His debut solo studio album, CMFT, was released on October 2, 2020, by Roadrunner Records. He has sinced worked with several bands, including Junk Beer Kidnap Band, Korn, Disturbed, Apocalyptica, Code Orange, Anthrax, Steel Panther, Falling in Reverse, and Soulfly.
Corey Taylor had once been quoted that Pearl Jam had hugely influenced and inspired his music, saying that the group was "one of the biggest and best rock bands of all time". The first two Slipknot albums with Taylor's vocals, Slipknot and Iowa, both contain substantial explicit content. Many critics claimed Taylor relied on the profanity, which is why Slipknot's third album, Vol. 3: (The Subliminal Verses) is profanity-free, (with the exceptions of the word "bitch" on the song "Duality" and "bastard" on the spoken intro of "Pulse of the Maggots"), and did not warrant the explicit label. Compared with the previous vocalist for Slipknot, Anders Colsefni, Taylor has a vocal style that was characterized by ex-drummer Joey Jordison as "really good melodic singing". Taylor's vocal style, which contains at times melodic singing, growling, screaming, shouting, and rapping, led him to place at number 86 on the Hit Parader's Top 100 Metal Vocalists of All Time and is often compared to other vocalists such as Ivan Moody, John Bush, Phil Anselmo, and Jamey Jasta.
This weekend on the lawn at White Oak Music Hall its Corey Taylor.
Corey Taylor
White Oak Music Hall
2915 N Main St.
Houston, TX
Directions
(713) 237-0370
Brendan Schaub
@The Improv
Tonight
Saturday 5/22/2021
7:00 PM & 9:30 PM
Retired UFC athlete now doing comedy for a living, Brendan Schaub makes his way to the Houston's Improv on the Katy Freeway this weekend. Schaub with his associates produce a popular podcast.
The podcast, The Fighter, and the Kid, he does with Mad TV's Bryan Callen. The show receives over 10 million downloads a month.
The podcast quickly acquired a cult following by consistently being a staple in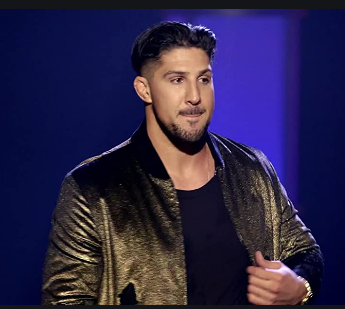 the top 5 rankings on iTunes under the sports/comedy category for the last five years.
Schaub recently developed his newest podcast, the King, and the Sting, in collaboration with his good friend and stand-up comic Theo Von. The show has skyrocketed to a level of unprecedented popularity by debuting as the number 1 podcast in the world on iTunes with its premiere episode.
Below the Belt is Schaub's third show within his podcast empire that he hosts by himself, which is the number 1 combat podcast in the world. Below the Belt is consistently in the top 5 iTunes rankings for the sports/comedy category and debuted as the 2nd largest podcast in the world. The Fighter and the Kid podcast eventually led Schaub to fulfill his childhood dream of being a stand-up comic
The Improv
7620 Katy Freeway Space
455 Houston, TX 77024
Buy tickets over the phone:
713-333-8800
Houston Symphony
All-Beethoven
with Itzhak Perlman
@Jones Hall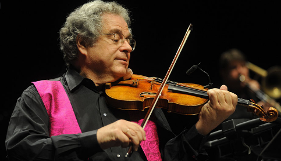 Legendary violinist and Houston Symphony Artistic Partner Itzhak Perlman returns to the Jones Hall stage, performing Beethoven's radiant Violin Romances and leading the Symphony in Beethoven's Coriolan Overture and the beloved Symphony No. 7.
Tickets at 713.224.7575 or www.houstonsymphony.org
Sat May 22, 2021 8pm
615 Louisiana St, Houston, TX
Soccer
Houston Dynamo vs. Vancouver Whitecaps
Major League Soccer at BBVA Stadium. More info at www.houstondynamo.com and www.bbvastadium.com.
Sat May 22, 2021 8pm
2200 Texas Ave, Houston, TX
Rugby
Houston Sabercats vs. Utah Warriors
Major League Rugby at Aveva Stadium in Houston Sports Park.
Take Hwy. 288 South from downtown Houston, exit Almeda Road, turn right (west).
More stadium information at www.houstonsabercats.com.
Sat May 22, 2021 7pm
2055 Mowery Rd, Houston, TX
Houston's Online Weekend Entertainment Guide
Looking for that Saturday weekend event and can't find it
try our custom "Google Search"