Weekend Saturday is updated continuously


Friday 5/28/2021 7:30 PM & 9:45 PM
Saturday 5/29/2021 7:00 PM & 9:30 PM
Sunday 5/30/2021 7:30 PM

To those in the know Arnez J. is quickly emerging as one of the hottest, most talked about comedic artists in the game. His raw energy, talent and comedic skill quickly landed Arnez the coveted hosting slot on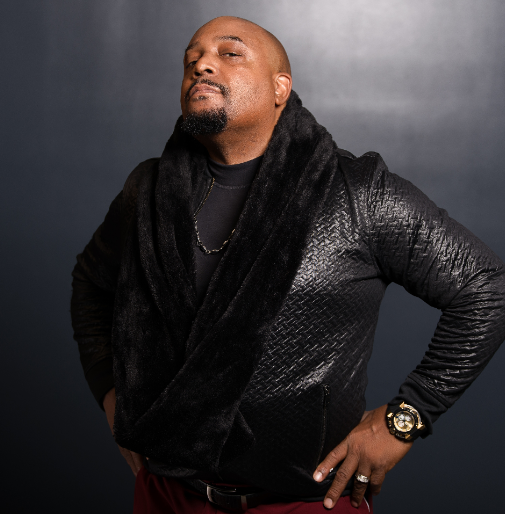 BET's longest-running comedy series "Comic View" for two seasons joining the ranks of hosts such as D.L. Hughley and Cedric the Entertainer. His hilarious new comedy special "Racially Motivated" is now available on Netflix.
Arnez J.'s charisma and physical agility are unforgettable. "J is a whirling dervish on stage--he runs, jumps, spins, slides, slips, and mugs through a performance, acting out many of his bits while describing them," wrote Doug Kaufman in the St. Louis Post-Dispatch. Arnez admits of himself "I've always expressed my things through mannerisms and facial expressions rather than speaking."
On his own at age 14, Arnez lied about his age to get a job at a gas station to work his way through school. With dreams to become a professional baseball player, Arnez began working as a flight attendant when those baseball plans fell through. It was while working as a flight attendant that Arnez discovered his comedic talent. He realized that he had the ability to keep the passengers and crew laughing and, upon encouragement from friends, he made his first attempt at stand-up comedy. After that first night on stage, he knew what he wanted to do. He left his job with the airlines and made the decision to devote all of his time to a career in comedy.
The Improv
7620 Katy Freeway Space
455 Houston, TX 77024
Directions
Buy tickets over the phone:
713-333-8800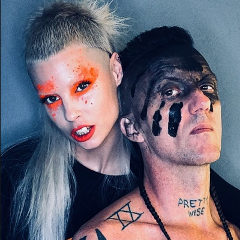 H-Town Memorial Day Mayhem
At Toyota Center.
Schedule performers are: Lil Durk, 2 Chainz, Yung Bleu, Coi Leray, Mooski, Erica Banks, Stunna Bam, Art of Ratchet, and more. More info at www.toyotacenter.com
Sat May 29, 2021 8pm
1510 Polk St, Houston, TX 77002
Directions(map)
Marsha Ambrosius
& Jagged Edge
@Houston Arena Theatre
Saturday 5/29/2021 8:30 PM
The bueatyful Marsha Ambrosius formerly of the group Floetry along with Jagged Edge make their way to Houston's Arena Theatre this Memorial Day Weekend (Saturday, May 29, 2021). Did you know Ambrosius' musical reach goes back to working withthe late Michael Jackson. She worked with Michael Jackson, composed and sang as back-vocal on the song "Butterflies" from the album "Invincible" released in 20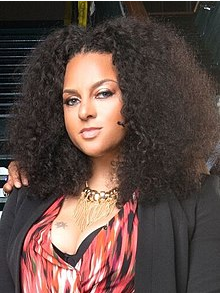 01 and in 2002.
It was 1995 when Jagged Edge premired on the R&B music scene their biggest hit singeles to this day are "Lets Get Married"
and "Where the Party At"
The group's members include identical twin lead singers Brian and Brandon Casey, Richard Wingo and Kyle Norman. The group's name derives from track 12 - "Snake" from rapper Ol' Dirty Bastard's debut album Return to the 36 Chambers: The Dirty Version, more specifically, the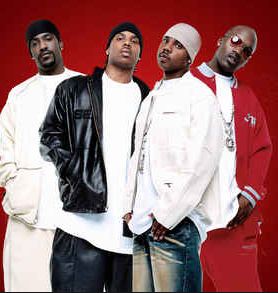 beginning of RZA's verse, which states, "Jagged Edge, Rockhead God, hard as Stonehenge..."
"That music that is really heartfelt, really sincere, that kind of addresses our lives, not just the club, not just the bedroom…so every time we come, we try to give an offering that represents that," the group told Atlant's Fox 5 back in 2020.

Arena Theatre
in Arena Towers
7326 Southwest Fwy.
Houston, TX 77074
Directions

Houston Symphony
Pops Concert
Jones Hall

Spend an "Enchanted Evening" at Jones Hall (or watch from home!) as the 2020–21 Bank of America POPS Season concludes with beloved songs of Rodgers and Hammerstein. Charismatic Broadway duo Santino and Jessica Fontana perform your favorites from The Sound of Music, Carousel, Oklahoma!, South Pacific, The King and I, and more, with full-orchestra accompaniment by Steven Reineke and the Symphony. Tickets at 713.224.7575 or www.houstonsymphony.org
Sat May 29, 2021 8pm
615 Louisiana St, Houston, TX 77002
Directions (map)
The Philly Soul Sound
Presented by Community Music Center of Houston
@Milleroutdoor Theatre
Saturday 5/ 29/2021 8:30 PM
It's time to get down with the sound of Philly! Get energized as music from hit-makers like The O'Jays, The Spinners, Dionne Warwick, and Teddy Pendergrass come alive with lush instrumental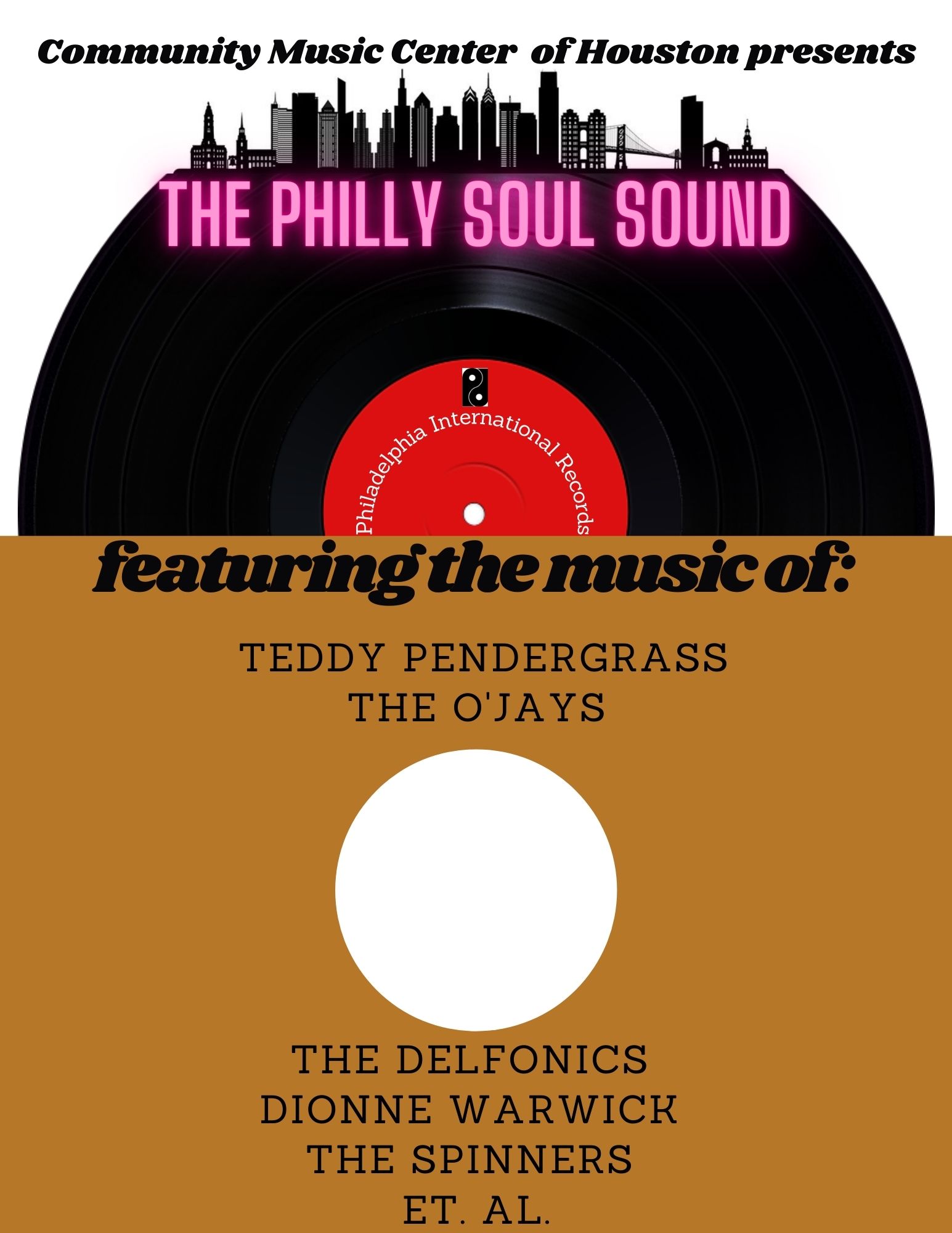 arrangements and a thumping rhythm section on the Miller Stage.
Community Music Center of Houston has a mission to educate, preserve, and perform African-American and diasporic music traditions.
Philadelphia soul was popular throughout the 1970s, and it set the stage for the studio constructions of disco and urban contemporary music . . .

Philadelphia soul, sometimes called Philly soul, the Philadelphia sound, Phillysound, or TSOP (The Sound of Philadelphia), is a genre of late 1960s–1970s soul music characterized by funk influences and lush instrumental arrangements, often featuring sweeping strings and piercing horns. The genre laid the groundwork for disco by fusing the R&B rhythm sections of the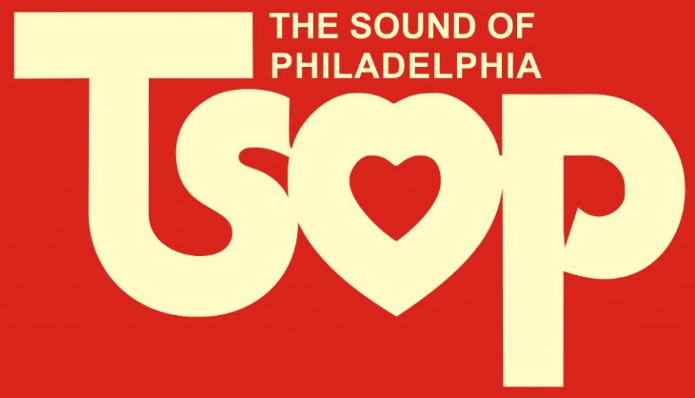 1960s with the pop vocal tradition, and featuring a slightly more pronounced jazz influence in its melodic structures and arrangements. Fred Wesley, the trombonist of the James Brown band and Parliament-Funkadelic, described the signature deep but orchestrated sound as "putting the bow tie on funk."
Due to the emphasis on sound and arrangement and the relative anonymity of many of the style's players, Philadelphia soul is often considered a producers' genre.
Philadelphia soul was popular throughout the 1970s, and it set the stage for the studio constructions of disco and urban contemporary music that emerged later in the decade. Its style had a strong influence on later Philadelphia acts, most notably The Roots, Vivian Green, Jill Scott and Musiq Soulchild. The late David Bowie's 1975 album Young Americans was recorded in Philadelphia and influenced by the Philadelphia soul sound.
Miller Outdoor Theatre
Hermann Park
6000 Hermann Park Dr
Houston, TX 77030
Directions click here
(832) 487-7102
This Weekend in Sugarland
The Art Museum of Texas
@Sugraland Town Square
Opening Memorial Day Weekend
Established in 2020, Art Museum TX is a not-for-profit institution in Fort Bend County,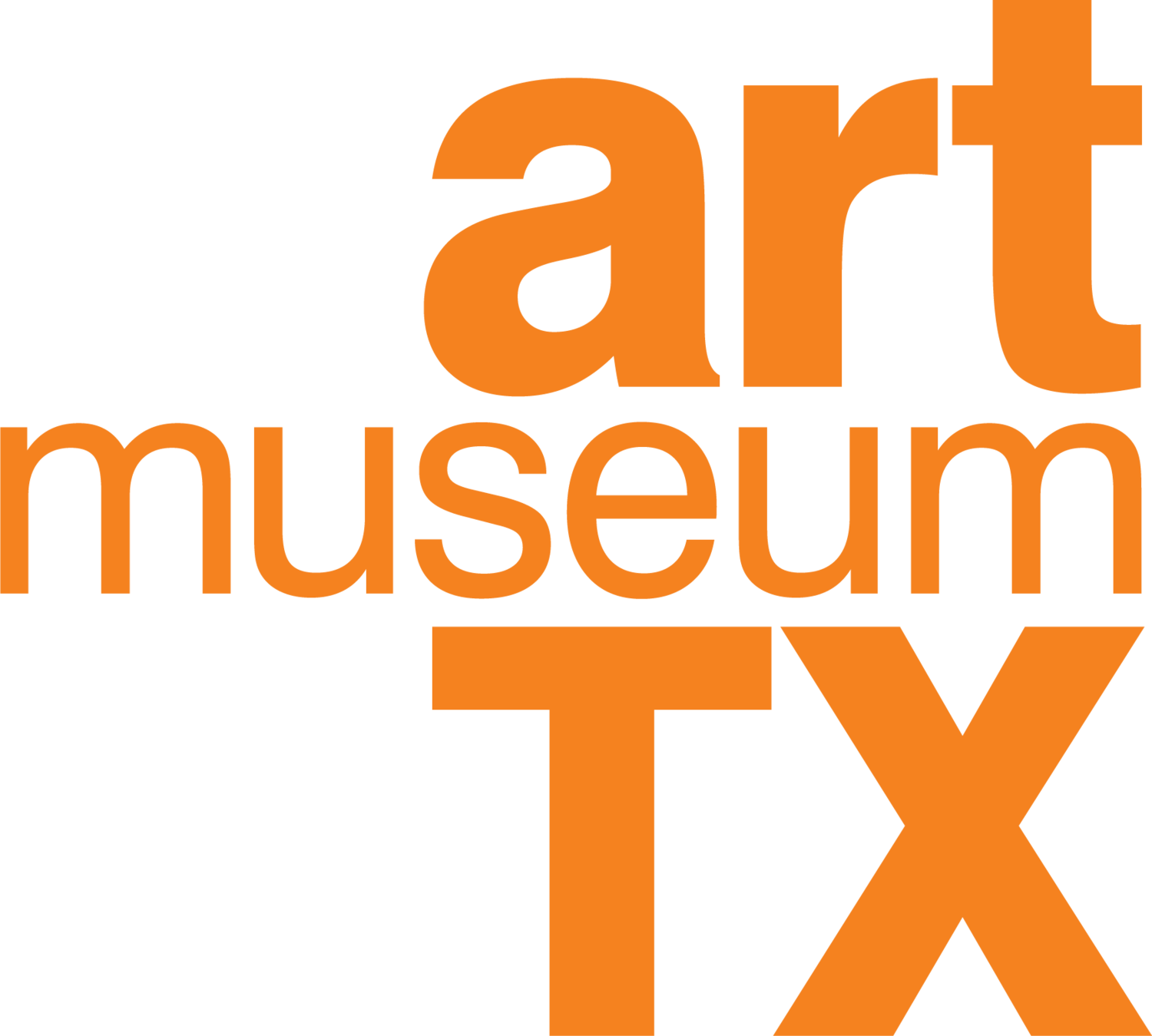 Texas, dedicated to presenting the region's contemporary art to the public. Art Museum TX provides an interchange for visual arts of the present and recent past, presents new directions in art, strives to engage the public, and encourages a greater understanding of contemporary art through education programs.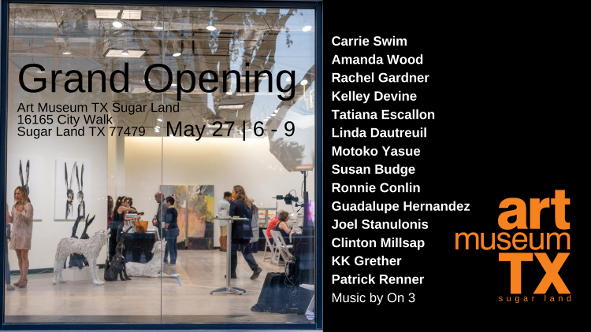 Art Museum TX is a museum dedicated to reaching our Fort Bend area population from one end of the region to the other, reaching throughout the surrounding areas and growing a wider audience. Art Museum TX is introducing art to so many. We bring art to YOU by opening our art space where YOU already frequent! We are in THE NEIGHBORHOOD!
Art Museum TX
16165 CITY WALK
SUGAR LAND TX 77479
Directions
Admission Free
Suggested Donation $5.00
Memorial Day Tribute
Featuring
Monarch Chamber Players
Friday, May 28 7:30 pm - 9:00 pm
Sugarland Town Square is saluting those who served this Memorial Day Weekend with a special presentation of Patriotic music presented by the Monarch Chamber Players, an ensemble of top classical musicians committed to keeping live music alive. This event will be wind quintet with soprano Yelena Dyachek, an alumna of the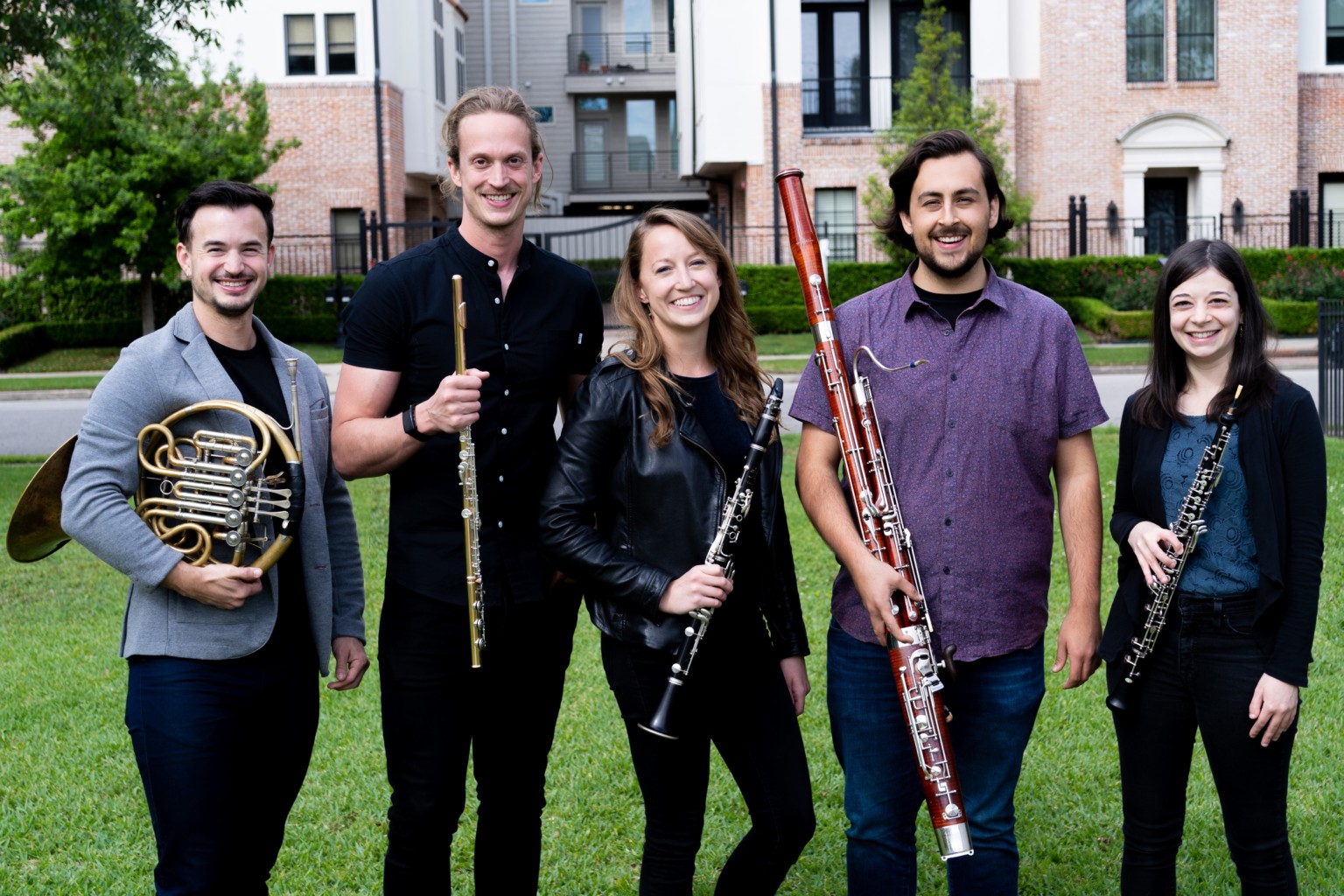 Houston Grand Opera studio, Douglas DeVries (flute), Katie Hart (oboe), Rebecca Tobin (clarinet), Jamie Leff (horn), and Jordan Brokken (bassoon). They will perform patriotic favorites and pieces by diverse American composers including Scott Joplin, John Phillip Sousa, William Grant Still, Valerie Coleman, Saumel Barber, and Amy Beach.
This weekend in Sugarland Town Square

Located at Highway 6 and U.S. 59
Sugar Land, TX 77479
Directions click here
281-242-2000
Town Square Tribute
Featuring
The Fab 5 (The Beatles)
Saturday, May 29 7:30 pm - 9:30 pm
Since early 1990, The Fab 5 have been thrilling audiences all over Texas with what The Houston Press and The Houston Chronicle have called "One of The Top 10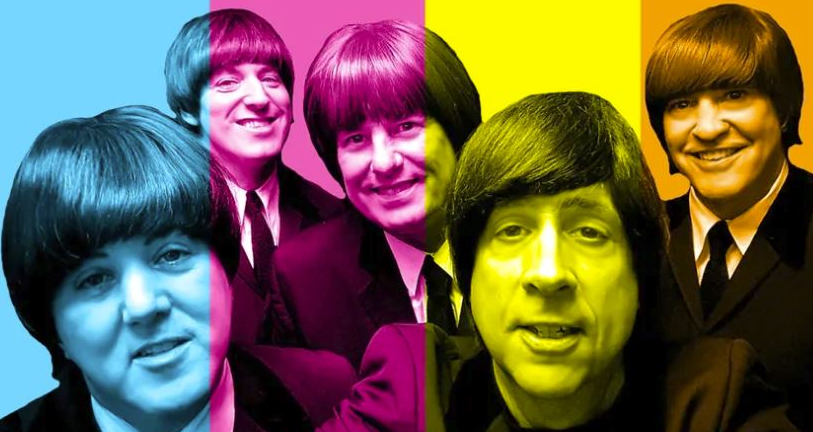 Tribute Bands". The Fab 5 takes their audiences on a musical journey to an era in rock history that will live in all of our hearts forever. They are hailed by critics and fans alike as the most authentic and endearing Beatles and 60's tribute in Texas.
This weekend in Sugarland Town Square

Located at Highway 6 and U.S. 59
Sugar Land, TX 77479
Directions click here
281-242-2000
Houston's Online Weekend Entertainment Guide
Looking for that Saturday weekend event and can't find it
try our custom "Google Search"