Weekend Fridays is updated continuously
Rauw Alejandro
World Tour, Winter Bonus
@Smart Financial Center

Friday 12/10/2021 8:30 PM
Since releasing his acclaimed debut mixtape, Punto de Equilibrio, in late 2016, he became a featured collaborator with charting performers Ozuna, Lunay, and Lyanno on "Luz Apaga" (whose video garnered 75 million views), and with Lyanno, Alex Rose, Cazzu, and Lenny Tavárez on "Todo Remix"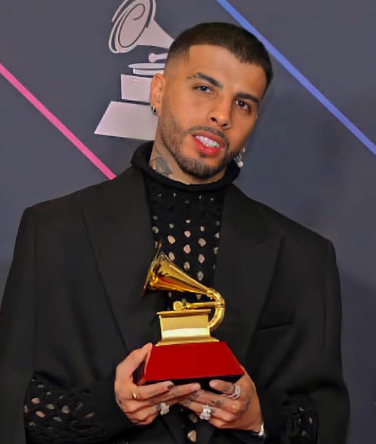 (whose video rang up nearly half-a-billion views). These and other collaborations resulted in Alejandro being nominated in four categories for Puerto Rico's Tu Musica Urban Awards in 2019, and paved the way for his debut studio album, 2020's Afrodisíaco. This weekend the singing, dancing, reggaetonero
Rauw Alejandro will be in Sugarland at Smart Financial Center.
Two weekes ago James Dring of nouse.co.uk (University of York) reviewed Alejandro's latest album, Vice Versa. "Boasting over 600 million Spotify streams, dancefloor-packing singles, creative takes on the drum'n'bass sound, and soothing romances, VICE VERSA lives up to its name and album art. The album takes you on a 14-track journey of encapsulating ups and down, tied together with Alejandro's signature voice and huge vocal range.
Alejandro describes the hit single, 'Todo De Ti', as "that 80's and old school vibe but with a summer vibe". Packed full with dance rhythm, synth pop, and silky-smooth melodies, it earned Alejandro the top spot in 'Spotify's Global Top 50'. This single marked a clear departure from his timeless Reggaeton classics and into an entirely new soundscape, earning him subsequent collaborations with Jennifer Lopez, Chris Brown, and fan love from the likes of popular Latin music reactor, Lewis Shawcross. While other reviewers have criticized Alejandro for not going far enough, in a genre becoming dominated by seemingly repetitive tracks, the new sounds offered by Alejandro is a big step earning him praise both for his innovation and raw talent.
The absence of further collaboration and distinct selection of those who do appear amounts to VICE VERSA being a very personal album for Alejandro."
"This is definitely comparable to Anitta who has exploded into the Latin scene with Brazilian sounds direct from the favela and the calle. She is one of only two official features on the album, the other being Alejandro's regular collaborative partner and
close personal friend Lyanno. Anitta contributes her signature flavour and drum patterns in the appropriately named 'Brazilera', concluding the album with an explosive faster-paced party track. Meanwhile Lyanno brings a deeper, more sensual take on RnB-style vocals, somewhat cheekily celebrating the duo's successes in 'Tengo un Pal'. The absence of further collaboration and distinct selection of those who do appear amounts to VICE VERSA being a very personal album for Alejandro."
Houston Symphony
Handel's Messiah
@Jones Hall
for The Performing Arts
Friday 12/10/2021 8:00 PM
Saturday 12/11/2021 8:00 PM
Sunday 12/12/2021 2:30 PM
This weekend its Houston Symphony's interpretation of Handel's Messiah. Handel's Messiah has been described by early-music scholar Richard Luckett as "a commentary on Jesus Christ's, Nativity, Passion, Resurrection and Ascension", beginning with God's promises as spoken by the prophets and ending with Christ's
glorification in heaven. Handel wrote Messiah in 1741. It was first performed in Dublin in 1742 and received its London premiere nearly a year later. Scholars say, Handel wrote Messiah for modest vocal and instrumental forces, with optional settings for many of the individual numbers. In the years after his death, the work was adapted for performance on a much larger scale, with giant orchestras and choirs.
The rousing 'Hallelujah' Chorus is one of the most famous pieces of Baroque choral music, and by far the most widely-known section of the work.
(From Houston Symphony.org) The glorious holiday tradition of Handel's Messiah returns! The Houston Symphony, chorus, and guest soloists will fill Jones Hall with joyous refrains and exultant arias, including the iconic "Hallelujah" Chorus, in this moving and powerful presentation of the greatest story ever told.
Bernard Labadie
Conductor
Bernard Labadie has established himself worldwide as one of the preeminent conductors of the Baroque and Classical repertoire, a reputation closely tied to his work with Les Violons du Roy (for which he served as music director from its inception until 2014) and La Chapelle de Québec. With these ensembles, he has regularly toured Canada, the United States, and Europe, in major venues and festivals such as Carnegie Hall, Avery Fisher Hall, Walt Disney Concert Hall, Kennedy Center, The Barbican, The Concertgebouw, and the Salzburg Festival, among others. He began a four-year term as principal conductor of the Orchestra of St. Luke's in the 2018-19 season.
Recent guest conducting highlights include the Chicago Symphony, Handel & Haydn Society, National Arts Center Orchestra, Toronto Symphony, Utah Symphony, Dallas Symphony, Quebec Symphony, Orchestre Philharmonique de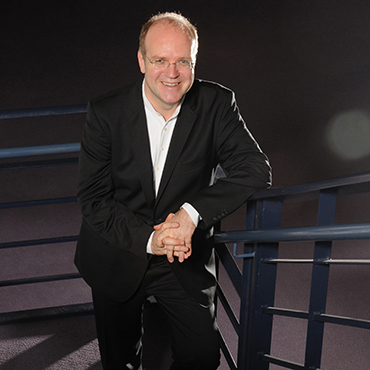 Monte-Carlo, Orchestre National de Lyon, and Los Angeles Philharmonic. Bernard has become a regular presence on the podiums of the major North American orchestras, including the Houston, Atlanta, Chicago, Detroit, Toronto, Boston, Colorado, St. Louis, Pittsburgh, and San Francisco symphonies; the Cleveland and Philadelphia orchestras; the Los Angeles and New York philharmonics; the Handel & Haydn Society; and L'Orchestre Symphonique de Montréal.
Chelsea Handler
"Vaccinated
and Horny Tour"
@713 Music Hall
Friday 12/10/2021 7:00 PM
Chelsea Handler is best known (besides posing nude in adult magazines) as one of the pioneering women to host late-night talk. "Chelsea Lately" was on the E! cable network from 2007 to 2014. This weekend Handler is bringing her "Vaccinated and Horny Tour" to LiveNation's 713 Music Hall in downtown Houston.n.
It was in 2016 she released a documentary series, "Chelsea Does", on Netflix. The informational/interview episodic series explored different subjects the comedian fancied. Most of the episodes included discussions between Handler and her friends (often fellow comedians), family,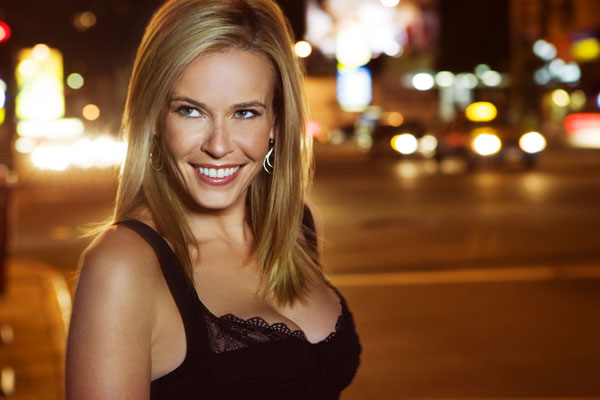 and psychologists about items such as marriage, technology issues, racism and drug usage including addition. Daniel D'Addario of Time.com reviewed the series saying, " Handler and her team wrangle genuinely impressive interviews, like former Israeli president Shimon Peres and the family of South Carolina shooting victim Walter Scott, for the race episode. But Handler, an avid reader who generally uses press interviews to attempt to dispel the notion that her actual personality is the one we see on TV, invariably brings the conversation back to herself.
The "marriage" episode, for instance, features When Harry Met Sally-style interviews with married couples speaking directly to camera about how their relationships work. It's perfectly cute. But by episode's end, these interviews are revealed to be building toward questions about what the couples think of Chelsea's marriage chances." " Handler was given seemingly boundless resources by a streaming service, traveled the world, and came back realizing what really matters is herself. "
"There are a lot of funny things that came out of COVID: trying to date, trying to have a relationship, being invaded by my
own family."

It was also five years ago Handler, briefly hosted a talk show on NETFLIX "Chelsea on Netflix".
NBA Basketball
@Toyota Center
Houston Rockets vs. Milwaukee Bucks

More info at www.toyotacenter.com
and www.rockets.com.
Friday, December 10, 2021 7:00 PM
1510 Polk St, Houston, TX 77002
Directions (map)
Scout Bar presents
Mickey Avalon
Brake, A$H
@Scout Bar
Friday December 10, 2021 9:00 PM
Doors Open 7:00 PM
(From mickeyavalon.com) Mickey Avalon's life story plays out like an episode of VH1′s 'Behind The Music," marred by personal tragedy, triumphs and immense pain.

This weekend the Mickey Avalon, 46 year-old hip hop artist will be at Scout Bar in Marinagate with Brake and A$H.
Avalon's back-story begins on the streets of Hollywood, California. Raised by his heroin-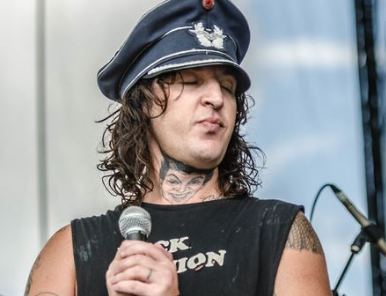 addicted father, he began selling pot at a young age, a trade he acquired from his mother. In an attempt to clean up his act, Mickey converted to Orthodox Judaism in his late teens, an effort that didn't last due to constant family tragedy, such as his father's death in a tragic drunk driving accident.
By his early 20s, Mickey had married, had a daughter, and moved out of California, relocating to Portland, Oregon. The serine surroundings of the Pacific Northwest couldn't hide Mickey from his past for long, as his drug addled Hollywood lifestyle caught up with him in the form of an uncontrollable heroin addiction. As his life neared rock bottom, Mickey found himself broke, divorced, and turning to prostitution, just to support his smack habit. With a desire to once again get his life back on track, Avalon moved in with his sister, and the pair set out on the road to recovery. Tragedy struck again when his sister relapsed, and died from a heroin overdose.
Neal Francis
with special guest
Kalu & The Electric Joint
@The Heights Theatre
Friday 12/10/2021 8:00 PM
Doors Open 7:00 PM
Lobby Opens 6:00 PM
On his new album "In Plain Sight", Neal Francis offers up a body of work both strangely enchanted and painfully self-aware, unfolding in songs sparked from Greek myths and frenzied dreams and late-night drives in the depths of summer delirium. True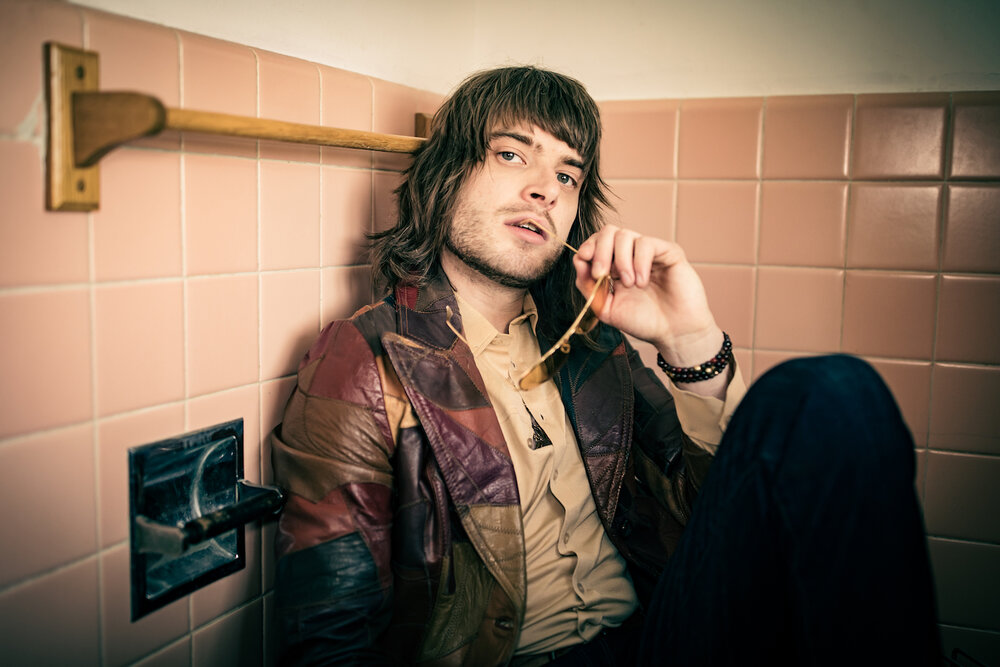 to its charmed complexity, the singer/songwriter/pianist's second full-length came to life over the course of a tumultuous year spent living in a possibly haunted church in Chicago. The result: a portrait of profound upheaval and weary resilience, presented in a kaleidoscopic sound that's endlessly absorbing.
This weekend Neal Francis will showcase his musical genius at The Heights Theatre in northwest Houston with his guests Kalu an Electric Joint
Milky Chance –
"North American
Tour 2021"
@HOB Houston
Friday 12/10/2021 7:00 PM
The German rockers Milky Chance make thier way to LiveNation's House of Blues this weekend. Milky Chance is –vocalist and guitarist Clemens Rehbein, bassist and percussionist Philipp Dausch, and guitarist Antonio Greger.

The trio told hungertv.com seven years ago how they chose the name "Milky Chance". "The name doesn't have a special meaning or background. It
came out of nothing really. We had some ideas
HOB Houston
in GreenStreet
1204 Caroline St.
Houston, TX
(888) 402-5837
Directions (Map)
Velcrow Pygmies
@WarehouseLive
Friday 12/10/2021 8:00 PM
Doors Open 7:00 PM
Hailing from Louisville, KY, The Velcro Pygmies have set their sights on being nothing less than the saviors of Rock and Roll! Loud Guitars, pounding drums and an energetic front man have been the tools used to blaze a fan frenzied trail from one end
of the US to the other. This weekend they're at WarehouseLive.
Having grown tired of seeing "cookie cutter" bands staring at their shoes and boring audiences, guitarist Blake Baumeier and vocalist Cameron Flener decided to bring back the performance elements of rock music that seemed to have been so sadly forgotten.

"The Velcro Pygmies are the old Van Halen for a new generation" states Flener, the charismatic son of a Baptist minister. Prowling the stage with a "six-pack" stomach, Flener invokes the spirits of a bygone era of Rock. Controlling the crowd like a demented Aerobics instructor, Cameron never fails to bring the audience to a boil!
Warehouse Live
813 St Emanuel Street
Houston, TX 77003
Directions (Map)
(713) 225-5483
Thursday 12/9/2021 8:00 PM
Friday 12/10/2021 7:30 PM & 9:45 PM
Saturday 12/11/2021 7:00 PM & 9:30 PM
Sunday 12/12/2021 7:30 PM
Gary Owen has been entertaining American audiences for more than a decade with his side-splitting comedy. Having performed to sold-out audiences in all the major comedy clubs and theatres across the country, Owen is one of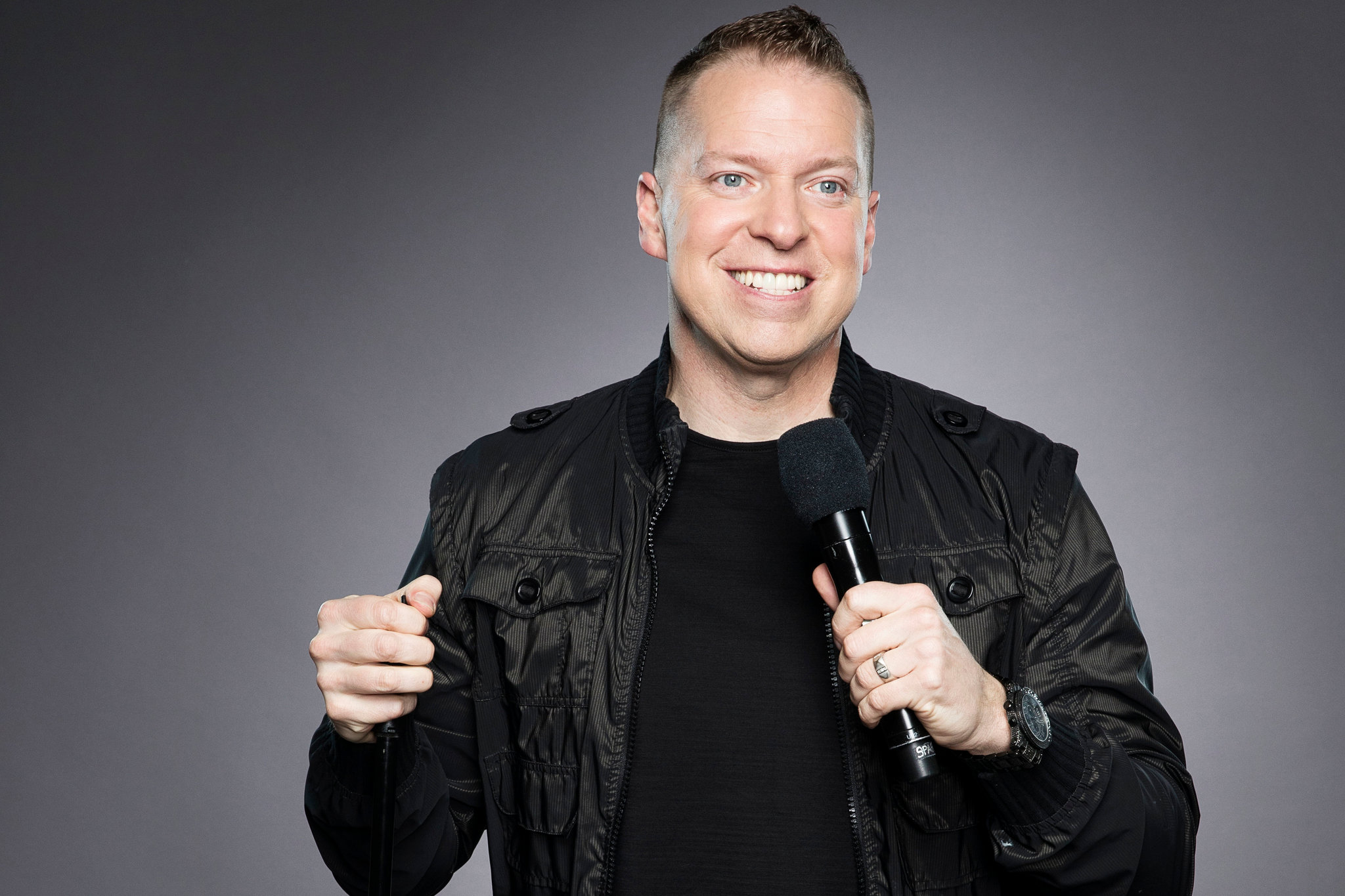 America's most beloved comedians and was proclaimed by Ebony magazine as Black America's "Favorite White Comedian."
Owen will be a Houston's Improv for the next two weekends. Audiences can now see Owen in his fourth Showtime comedy special, "Gary Owen:DoinWhatIDo", which premiered in September. The Showtime special is afollow-up to his three previous Showtime specials, "I Got My Associates," in 2018, and "I Agree with Myself" and "True Story," both on Showtime in 2015.
Owen has had massive success as a comic actor on the big screen. Up next, he will appear in Universal 1440 Entertainment's "Sudden Death". In 2016, he starred opposite Mike Epps and Mike Tyson in the comedy "Meet The Blacks" and in 2014, he starred in the Universal comedy "Ride Along" with Ice Cube and Kevin Hart.
He is also one of the stars of the popular Screen Gems' franchise "Think Like A Man"(2012), having appeared in the first installment and its successful follow up "Think Like A Man Too" (2014). In additional to their commercial successes, both opening #1 at the box office, the films were warmly received by critics and fans alike. Other film credits include "Little Man" (2016) opposite The Wayans Brothers and "Daddy Day Care" (2003) opposite Eddie Murphy. He is also widely known for his stealing role as "Bearcat" in the MGM film "College" (2008).
In 2016, Owen starred in the BET docuseries "The Gary Owen Show," which chronicled his dynamic and interracial family life with his wife and children in small-town Ohio. The series marked the first time a caucasian actor had starred in his own series on the network.

On the small screen, Owen co-hosted TruTV's sketch series "Upload with Shaquille O'Neal" (2013). After meeting Tyler Perry on The Tom Joyner Morning Show, Owen was cast as the recurring role of Zach the barber in the 5th season of the TBS comedy series "Tyler Perry's House of Payne."
In 2014, he served as the host of the hugely popular comedy special "Shaquille O'Neal Presents: All Star Comedy Jam - Live from Orlando". Other standout comedy performances include "Mike Epps Presents: Live from Club Nokia" as well as "Breakin' out the Park" and "Urban Legend," the latter two which he also produced. He also starred in "Martin Lawrence Presents: 1st Amendment," which aired on Starz in 2005.
In addition to his breadth of comedic work in films, television, and standup, Owen works closely with the nonprofit Facing Addiction, an organization dedicated to finding solutions to the addiction crisis in America. Having lost his own brother to heroin addiction, Owen regularly speaks and performs to raise awareness and support for the organization's mission.
Owen grew up in Cincinnati, Ohio and has always had a passion for comedy. He enrolled in the US navy following high school, where he was chosen for the prestigious Presidential Honor Guard. After leaving his ceremonial position, Owen became a military police officer at the Naval Installations on Coronado Island in San Diego. During this time, he returned to his true calling: standup comedy. After only a year of doing stand-up, he was named "Funniest Serviceman in America." Two appearances on the multicultural comedy showcase, "BET's ComicView," won him his own one-hour "grandstand" show. At the end of the season he was selected from the year's four "grandstanders" to be the host.

The Improv
7620 Katy Freeway Space
455 Houston, TX 77024
Directions
Buy tickets over the phone:
713-333-8800
Since you are here...
Houston's Weekend Planning Guide is updated on a continuous bias for all in the Greater Houston Area. We haven't put up a paywall or asked anyone to log-in to see our content. We want to keep it that way. We accept advertising, but the revenue from that area is not enough to support us. If everyone who reads our weekend entertainment blog, who likes it and helps to support it, our future would be much more secure. For as little as $1 or more, you can support Houston's Weekend Planning Guide – and it only takes a minute. Thank you.
Houston's Online Weekend Entertainment Guide
Looking for that Friday weekend event and can't find it, try our custom "Google Search"