Houston's Weekend Planning Guide
(Weekendhouston.net) is a Targeted Premium Event Listings Journal/Calendar
Friday
October 22nd, 2021
Carmen
Presended by
Houston Grand Opera
@Wortham Center

Friday 10/22/2021 7:00 PM
Sunday 10/24/2021 2:00 PM
A tragedy of obsessive love, Bizet's Carmen from 1875 is considered the most popular opera in the world today. It is impossible not to smile with recognition when the well-known first notes of the prelude ring out from the orchestra.
Mezzo-soprano and HGO Studio alumna Carolyn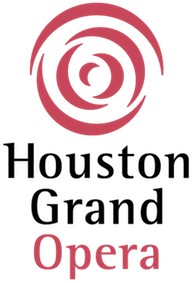 Sproule takes on the role of the famous bohemian whose beauty, confidence, and provocative lifestyle captivate the soldier Don José, sung by incredible tenor Richard Trey Smagur, although his jealousy will ultimately destroy them both. Bass-baritone Christian Pursell in his HGO debut as the bullfighter Escamillo and Houston favorite and HGO Studio alumna soprano Heidi Stober as Micaela are ensnared by the passion of the two lead characters.
Expect striking costumes and gorgeous dancing in director/choreographer Rob Ashford's acclaimed production, conducted by Lidiya Yankovskaya in her HGO debut.

Wortham Theater Center
501 Texas Avenue
Houston, Tx 77002
Directions (Map)
713-524-5050
Mon Laferte in Concert
@Bayou Music Center
Friday 10/22/2021 8:00 PM
This weekend at LiveNation's Bayou Music Center in Bayou Place its Mon Laferte. The singer recently was interviewed by The Washington Post.com.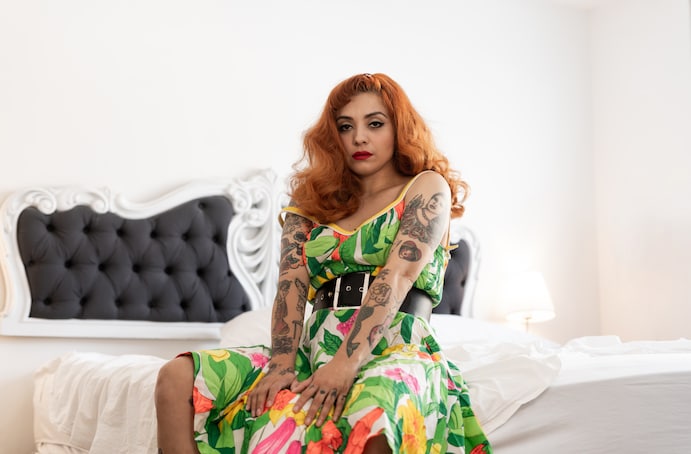 "Chilean singer-songwriter Mon Laferte is the kind of artist who can shift with ease from covering Metallica one moment to performing a heart-wrenching bolero. Since the beginning of her career, she has explored a variety of genres, with songs that range from folk-infused rock to "música cebolla," a Chilean genre that highlights lyrics of romance and sorrow. Her powerful vocal delivery and commanding stage presence have made her one of the most popular female artists in Latin America. Laferte, who has been living in Mexico since 2007, is now back in the United States, touring for the sixth time in support of her new release, "Seis."

"This album is very much about Mexican music," Laferte says by phone the day after a sold out show in Los Angeles. "I live in a little town, Tepoztlán, a magical place. Stuck at home amid the pandemic, I connected with Mexican folklore and made these new songs."
The 14 tracks on "Seis" mark a new direction from her previous album, the 2019 Latin Grammy-winning "Norma." Where "Norma" incorporated big-band-style arrangements, salsa and electronic flourishes, "Seis" is, for the most part, Laferte's stunning take on Mexican music.
This weekend in The Bayou Music Center its Mon Laferte.

Bayou Music Center
in Bayou Place
520 Texas Ave
Houston, TX 77002
Directions (Map)
Phone: (713) 230-1600
Sean McConnell
with Special
Guest Taylor McCall
@The Heights Theatre
Friday 10/22/2021 8:00 PM
Doors Open 7:00 PM
Lobby Opens 6:00 PM
Sean McConnell is a man unafraid of asking questions of the situations in his life. It manifests itself from the moment he wakes each day, on a small farm outside Franklin, Tenn., a very different environment than his upbringing in Massachusetts.

This weekend McConnell will be in the Houston Heights at The Heights Theatre.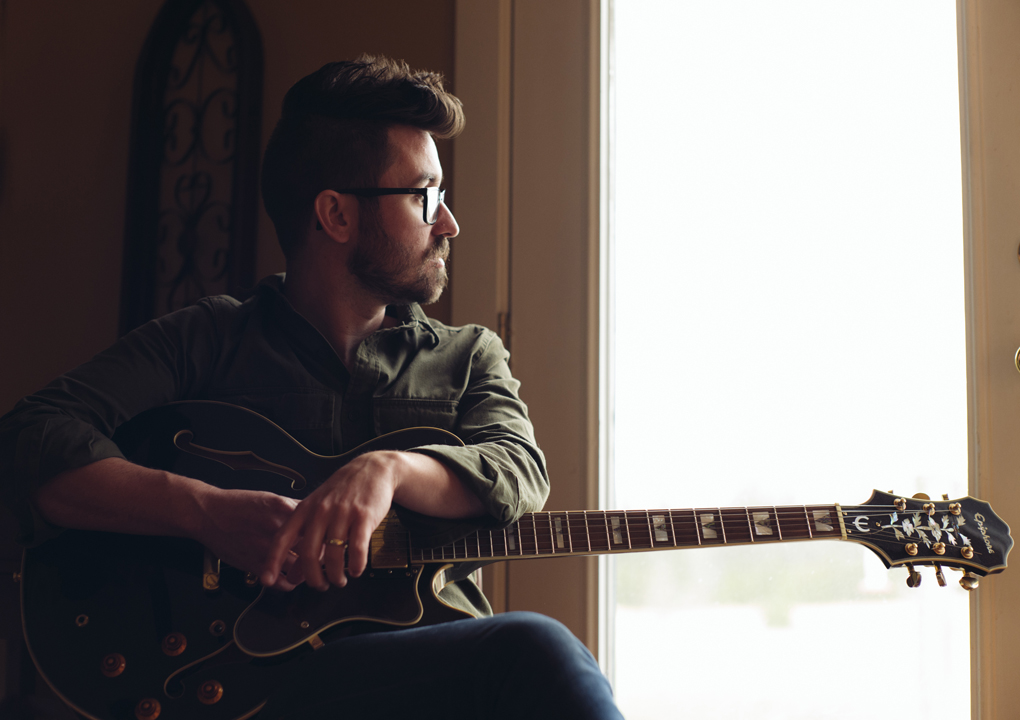 "No, I didn't grow up like that at all," McConnell laughs. "But my wife grew up on a farm. She's more used to it than I am.
"We've got pigs and chickens and some acreage.We are growing a garden and such.The older we get, the more we want to just kind of be self-sufficient. We enjoy getting our hands dirty and getting out into the woods and taking care of animals. It brings us a lot of joy and grounds us."
"Time seems to breed creativity, especially when there's very little else going on," McConnell says of the stillness brought about by the events of 2020."

A central feature of the small, well-appointed house is a wood-burning stove that provides much of the heat to the structure. There is both beauty and function in the process of maintaining the stove's output in the colder months, something that parallels McConnell's work in his studio a stone's throw away, asking questions of both his own work and those with which he collaborates.
"Time seems to breed creativity, especially when there's very little else going on," McConnell says of the stillness brought about by the events of 2020. "Other than this record of mine, I've produced records for four other artists out of my studio.
"This period has forced everybody, internally and externally, globally and socially, to take a good look at our lives and examine it," he continues. "Everything from our marriages to our workout routines,social injustice to planet politics and religion, spirituality and our internal environment...everything has come to the surface. It's been the tipping point of so many things right now, so obviously that bleeds over into art and music."
Taylor McCall
American Songwriter.com in their review of McCall's 'Black Powder Soul' says he "earns his rightful place in the industry". McCall tells the website, he has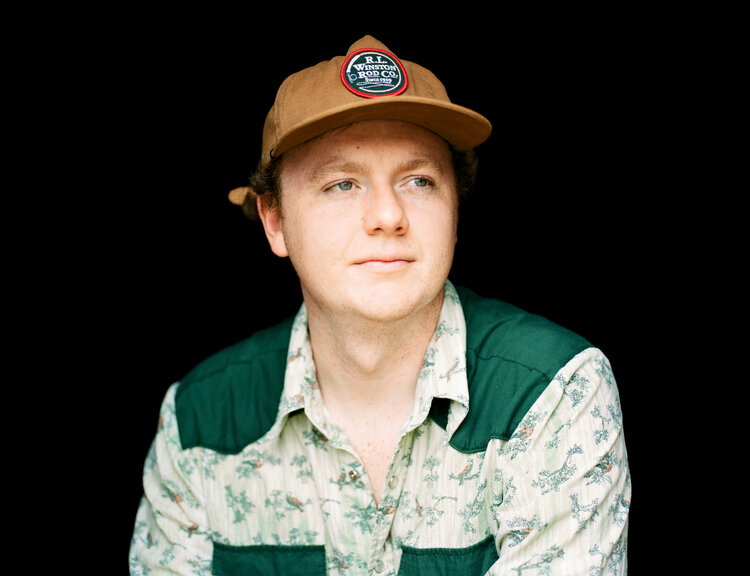 established a few meditative guidelines to ease his anxiety as he approaches the stage, but when he's up there it feels like another world. "It took a lot for a shy bashful guy like me who didn't even want to read aloud in class back in the day to go 'Hey, I'm gonna go be in the center of the room," says McCall. "It's a wild dynamic."
[Note]Specifically at the request of the artist, the following health and safety requirements have been implemented for all attendees at this show: Sean McConnell
In attending this event, you attest that you and all persons in your party:
- will provide a negative COVID-19 test result from a diagnostic test taken within 48 hours prior to attending the event;
OR
- fully vaccinated patrons may provide proof of vaccination by showing your vaccination card (at least 2 weeks after final dose), instead of negative test results;
AND
- will wear a mask/face covering at all times at the venue.
Cezanne Jazz Club
Woody Witt Quartet
with special guest Andrew Griffith

Friday, October 22, 8:00 PM
Saturday, October 233, 2021 8:00 PM
Drummer Andrew Griffith has been a mainstay
on the Dallas scene for many years.
He comes to Houston to perform
with Woody Witt (saxes)
Damian Garcia (piano) and David Craig (bass).
$15 cover, sets at 8: 00 and 9:45 PM

Cezanne
Inside Birraporetti's
Downtown Houston
500 Louisiana Ave
Houston, TX 77002
Directions (Map)
832-592-7464
Need To Breathe
Into The Mystery Tour
with Special Guests
Switchfoot and
The NewRepsects
@Smart Financial Center
Friday 10/22/2021 7:00 PM
Just as their critically acclaimed 2020 album "Out of Body" impacted audiences, Need To Breathe capitalized on a rush of inspiration and rode the wave of creativity. This weekend they're at Smart Financial Center with special guests Switchfoot and The New Repects.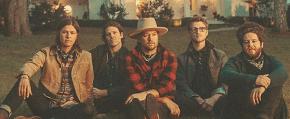 Without telling a soul, the band decamped to a historic house-turned-recording studio in Columbia, TN to begin working on new music. Over the course of three weeks, they resided under one roof, laughed during meals, explored their surroundings, and recorded together with co-producer and engineer Konrad Snyder and special guests. Out of this de facto creative hub and "extended summer camp," they handcrafted an album reflective of the moment, yet independent of all expectations—even their own. For as intimate as the story may seem, they filmed every minute of it for an upcoming documentary entitled, Into The Mystery.

About Into The Mystery, the band shared, "Probably more than any other record of ours, it was a product of what was going on in the world and our environment. We didn't second guess ourselves much or look over our shoulders. Even the spirit of the record was a result of the moment. You can hear everybody's personality and imprint. It felt like we got this opportunity to make a record like a family."
The past 12 months represent one of the most prolific periods in the band's career thus far. They recently unveiled Live from the Woods Vol. 2—a live album recorded during three sold out, socially distanced outdoor concerts at Pelham, TN's famed The Caverns. The band previewed the album with an appearance on CBS's The Late Late Show with James Corden.
Meanwhile, Out of Body debuted in the top 5 across three Billboard charts, and received critical acclaim from Billboard, People, Spin, Southern Living, American Songwriter, Taste of Country, and more.
Houston Symphony
Classical Concert
@Jones Hall
Mendelssohn's Scottish Symphony
Be transported to a world of ancient ruins and windswept Highland beauty with Mendelssohn's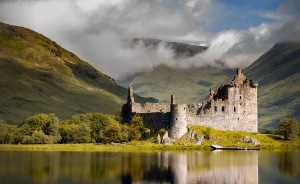 enchanting Scottish Symphony, inspired by the composer's trip to the British Isles. Acclaimed British conductor Jane Glover leads these performances, which also feature music of Ethel Smyth, and Prokofiev's effervescent Symphony No. 1. Plus, Principal Bassoon Rian Craypo shines in Variations on an Arietta by Pergolesi.

Find cheap tickets!
www.houstonsymphony.org
Friday, October 22, 2021 8:00 PM
615 Louisiana St, Houston, TX 77002
Directions (map)
Cold
New Dilemma
and Waiting For
Eternity
@Scout Bar
Friday 10/22/2021 8:00 PM
Doors Open 7:00 PM
Cold hails from Jacksonville, Florida, and was formed in 1986 by lead singer and rhythm guitarist Scooter Ward.The band has since gone through numerous lineup changes leaving Ward and McCandless as the remaining original members of the band. MCCandless would eventually leave the alternative rock group.
Two years ago, Cold released "The Things We Can't Stop", their first album in eight years. The band later started their Broken Human Tour, to promote the album. During the tour, McCandless returned to the band taking over once again drums and percussion, later re-joinin the band full-time.
The band also released music videos for "Without You" followed by "Run".

Cold has been described as alternative rock, hard rock, nu metal, alternative metal and post-grunge. Their musical influences; The Cure, Depeche Mode, Black Sabbath, Tool, Radiohead, Korn and Deftones.
Partnering up with Pavement Entertainment - New Dilemma last year released their debut EP, "Is Your Story Over".
Joey Factor, vocals - Bobby Keller, guitar - Clyde Clark, bass and Ben Johnson, drums.
"I was born with music in the blood; I have pictures of me on stage front and center at 4 years old with a mic in hand. I don't remember not loving music," Factor told Unrated Magazine.com. "Started as poetry at a young age then organically turned into song writing."
The EP, "Is Your Story Over", Recorded at Reverse 13 studios with Ben Johnson then mastered by Legendary producer Gene "Machine" Freeman. This is all about personal experience and moments in time and finding light in the darkness, " Factor told Unrated Magazine.com

Waiting For Eternity from Tennessee, include Shane Grubb (Lead Vocals, Guitars), Tony Cook (Bass, Guitars), Edison Vidro (Drums).
The group's bio reads, "We want to create music to share our story - the story that everyone shares some part of - getting through hard times, learning who we are (or are not), finding the strength to push on, growing stronger from hard times, learning that you are never truly alone and ultimately, to encourage and lead others to the truth that there is HOPE and something better to be found on the other side of struggle, frustration, defeat, failure, pain and loss."
"We want our listeners to know that we are with them in this journey that continues everyday of all of our lives."

Scout Bar
in Marinagate
18307 Egret Bay Blvd.
Houston, TX
Directions (Map)
(281) 335-0002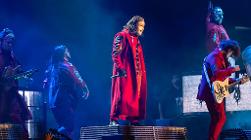 Cristela Alonzo
@Houston's Improv
Thursday 10/21/2021 8:00 PM
Friday 10/22/2021 7:30 PM & 9:45 PM
Saturday 10/23/2021 7:00 PM & 9:30 PM
Cristela Alonzo made history in 2014 when she became the first Latina to create, produce and star in her own network sitcom, "Cristela" for ABC. During that same year, she split her time between LA and NYC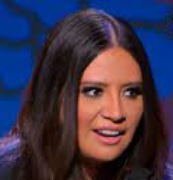 to serve as one of ABC's favorite guest hosts on their hit daytime talk show, "The View". In 2017 Cristela made history again when she became the first Latina lead in a Disney Pixar film when she voiced the part of "Cruz Ramirez" in Cars 3. Currently you can see her stand-up special, Lower Classy on Netflix.

Cristela established herself in the stand-up world with her half hour special for Comedy Central and numerous appearances on "Conan," "The Late Show with David Letterman," "Jimmy Kimmel Live," and "The Late Late Show with Craig Ferguson."
"Variety's Top 10
Comics to Watch,"

She has topped multiple comedy power¬player lists including "Variety's Top 10 Comics to Watch," "Top 10 Comedy Acts to Watch" by LA Weekly, Time Out's "Comics to Watch," and "One of the 50 Comedians You Should and WILL Know" by Vulture. Cristela can also be seen in Sony Pictures' film "Angry Birds". Originally from San Juan, Texas—Cristela is based in Los Angeles, and when not on the road, can be found performing at various area clubs, including her home club The Comedy and Magic Club in Hermosa Beach.

The Improv
7620 Katy Freeway Space
455 Houston, TX 77024
Directions
Buy tickets over the phone:
713-333-8800
Da Camera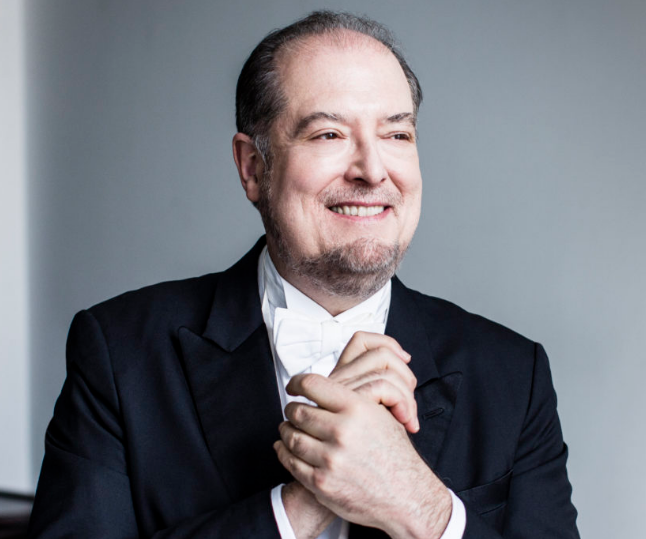 Presents
An Evening
of Chopin
Garrick Ohlsson

@Wortham Center
Cullen Theater
Friday 10/29/2021 7:00 PM
Read More (Click Here)
Anthony Hamilton
Special Guests
Tank and Kollett
@Arena Theatre
Friday 10/22/2021 8:00 PM
Doors Open 7:00 PM
Anthony Hamilton delivers some of the most relatable songs in post-millennial R&B with a voice distinguished by its ruggedness as much as its grace. This weekend Hamilton will be in southwest Houston at the Arena Theatre with R&B crooner Tank and Houston born Kollett.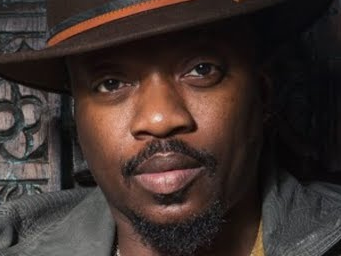 Hamilton struggled for the better part of the 1990s as he recorded two albums that went unreleased. He finally achieved his hard-fought commercial breakthrough the next decade with Comin' from Where I'm From (2003), which earned a platinum certification and five Grammy nominations.
The 2020 single "Mercy," featuring Tamika Mallory, launched his My Music Box label.

Hamilton's vocals and no-nonsense manner prompted comparisons to the likes of Bill Withers and Bobby Womack, and it was through a collaboration with another soul legend, Al Green, that he earned his first Grammy win with the duet "You've Got the Love I Need" (2008).
While he could have continued to crank out rustic throwback soul, Hamilton expanded his sound in the 2010s and added to his tally of Grammy-nominated Top Ten R&B/hip-hop recordings with Back to Love (2011) and What I'm Feelin' (2016) among his warmest-received releases yet. After roughly a decade-and-a-half with So So Def/Arista and RCA, Hamilton established his own label with Love Is the New Black this year.
The 2020 single "Mercy," featuring Tamika Mallory, launched his My Music Box label. That song was among the selections on the 2021 full-length Love Is the New Black.
Tank
R&B artist this past summer announced via an Instagram post that he's "going completely deaf" in his right ear and losing hearing in his left. In an interview with the Los Angles Times.com, "So I'm going through something right now, and I want to use my situation to encourage your situation," he said in the video before sharing the news. The musician and actor, born Durrell Babbs, said he's also suffering from dizziness and "can't walk a straight line."
The 45-year-old, who has written music for Aaliyah, Jamie Foxx and Keyshia Cole, said the diagnosis seemed to come "out of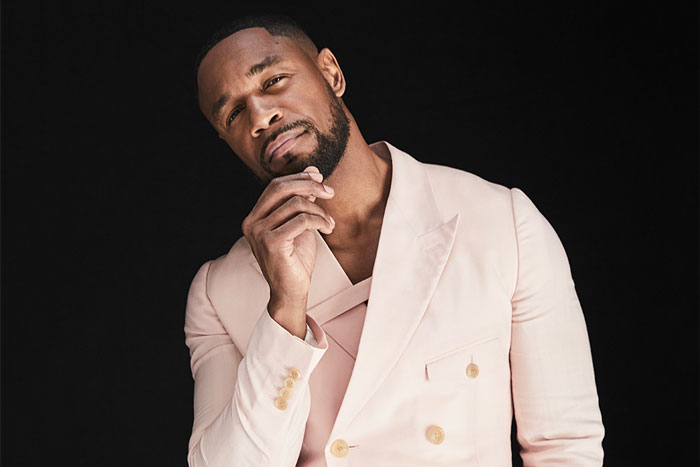 nowhere," and he's been seeing doctors and taking medication since.
"It still hasn't given me a reason to give up," he continued, hoping his resilience in light of the news could be an inspiration. The "When We" singer promised to keep his fans updated with developments in his treatment. "Imma document the process just to show you the fight." Read more at LATimes.com.
Advertise
Venue or Events
on Houston's Weekend
Planning Guide
Weekend Houston.net
Contact Us: editor@Weekendhouston.net
Or phone: (832) 949-9691

Kollett
Kollett was born in Houston, TX. Kollett began performing at the tender age of nine, winning local competitions and wooing audiences with her vocal abilities. Kollett discovered her singing voice as a member of the youth choir in the church she grew up in. She joined and participated in many groups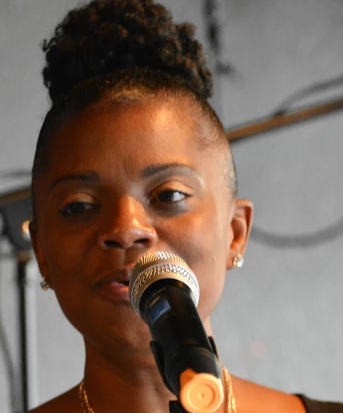 and community choirs. Kollett's musical influences came by way of the various R&B and gospel artist that were listened to by her parents during the 70's and 80's. Her parents enjoyed Curtis Mayfield, Earth, Wind and Fire, Patti LaBelle, Marvin Gaye and many others. She never knew the power of a song until she became a teenager when HIP-HOP was being introduced to the world.
​After many years of singing with local groups and performing background vocals, a sound was conceived in the heart of Kollett and "SOULTRE" was birth in the hot Texas heat of July 2006. "SOULTRE" includes - vocals, keyboard, bass guitar, drums, saxophone, percussion (bongos). "SOULTRE" has been promoted by Kandi Eastman of Magic 102.1 FM.
Houston Arena Theatre
in Arena Towers
7326 Southwest Fwy
Houston, TX 77074
713-772-5900
Directions (Map)
Sierra Ferrell
Long Time Coming Tour
@White Oak Music Hall
Upstairs
Friday 10/22/2021 8:00 PM
With her spellbinding voice and time-bending sensibilities, Sierra Ferrell creates music that's as fantastically vagabond as the artist herself. This weekend Ferrell will be upstairs at White Oak Music Hall.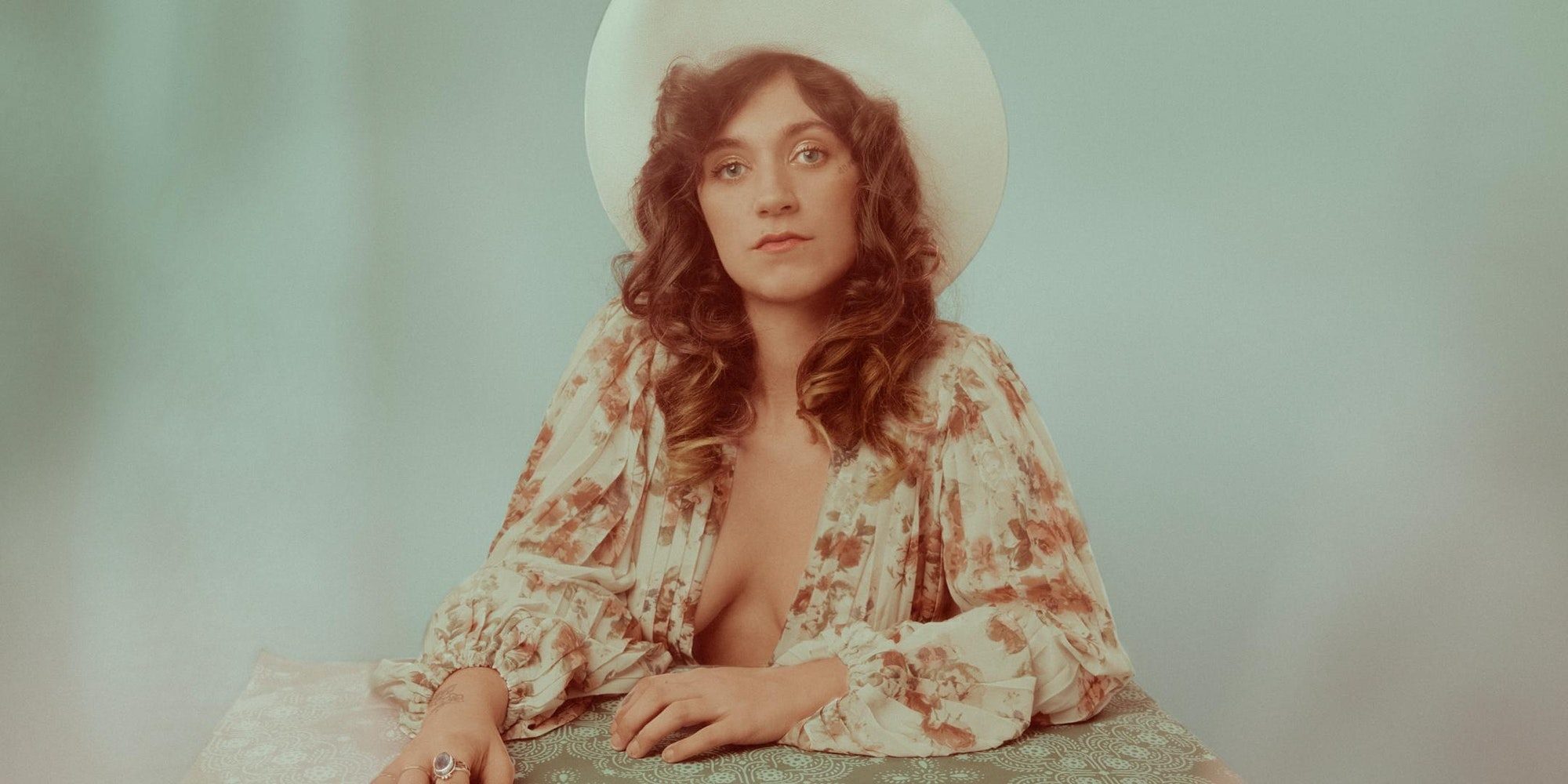 Growing up in small-town West Virginia, the singer/songwriter/multi-instrumentalist left home in her early 20s to journey across the country with a troupe of nomadic musicians, playing everywhere from truck stops to alleyways to freight-train boxcars speeding down the railroad tracks.
After years of living in her van and busking on the streets of New Orleans and Seattle, she moved to Nashville and soon landed a deal with Rounder Records on the strength of her magnetic live show. Now, on her highly anticipated label debut Long Time Coming, Ferrells shares a dozen songs beautifully unbound by genre or era, instantly transporting her audience to an infinitely more enchanted world.
"In addition to a standout voice and catchy, jangling riffs that speak to music lovers, Ferrell has an edge to her that demands
you take notice."
Co-produced by Stu Hibberd and 10-time Grammy Award-winner Gary Paczosa (Alison Krauss, Dolly Parton, Gillian Welch), Long Time Coming embodies a delicate eclecticism fitting for a musician who utterly defies categorization. "I want my music to be like my mind is—all over the place," says Ferrell, who recorded the album at Southern Ground and Minutia studios in Nashville."I listen to everything from bluegrass to techno to goth metal, and it all inspires me in different ways that I try to incorporate into my songs and make people really feel something."In sculpting the album's chameleonic sound, Ferrell joined forces with a knock out lineup of guest musicians (including Jerry Douglas, Tim O'Brien, Chris Scruggs, Sarah Jarosz, Billy Strings, and Dennis Crouch), adding entirely new texture to each of her gracefully crafted and undeniably heartfelt songs.

"Meet West Virginia's Sierra Ferrell, now in Nashville and newly signed to Rounder. She's been wandering the country busking and adventuring, and she's got a tremendous voice that's joyously lilting, and at once vintage and contemporary.
She sings with abandon, with a huge repertoire that spans jazz, country and cowboy music, with undertones of the blues."

"In addition to a standout voice and catchy, jangling riffs that speak to music lovers, Ferrell has an edge to her that demands you take notice. A quiet confidence paired with an internal poetic darkness that grabs you from the sea of talented Americana artists flooding the scene. Ferrell is a timeless artist that is perfect for this time."

"Singular is too inadequate a word to describe Ferrell. Her mixture of tempo, melody, and imagery — each often changed multiple times within a single song — would be enough to make even the most traveled purveyor of singer-songwriters sit up and take notice. But when you see her perform one of those songs with that sorrowful, seductive voice in a certain nonchalant manner, with a faraway look in her eyes, you become entrenched in the black-dirt blues of late-night, rain-drenched streets, pool halls, and furnished rooms by way of Robert Mitchum's Thunder Road"
White Oak Music Hall
2915 N Main Street
Houston, TX 77009
Directions (Map)
Phone: (713) 237-0370
Since you are here...
Houston's Weekend Planning Guide is updated on a continuous bias for all in the Greater Houston Area. We haven't put up a paywall or asked anyone to log-in to see our content. We want to keep it that way. We accept advertising, but the revenue from that area is not enough to support us. If everyone who reads our weekend entertainment blog, who likes it and helps to support it, our future would be much more secure. For as little as $1 or more, you can support Houston's Weekend Planning Guide – and it only takes a minute. Thank you.
Houston's Online Weekend Entertainment Guide
Looking for that Friday weekend event and can't find it, try our custom "Google Search"