Saturday
January 1st, 2022
Weekend Saturdays is updated continuously

Happy Holidays and Happy New Year
From Houston's Weekend Planing Guide
Steve Trevino
@Improv Houston
Saturday 1/1/2022 7:00 PM & 9:30 PM
Sunday 1/2/2022 7:30 PM
Comedian Steve Treviño is "America's Favorite Husband."He can "speak wife fluently," he never calls "the guys"for help on a home project, and he knows better than to "make his own decisions" since decision-making is a privilege reserved solely for his wife, Renae, alone. (LOL) This holiday weekend Trevino will be in northwest Houston at The Improv in the Marq-E Entertainment Center.
Trevino appeals to audiences by fitting right into their families. This identifiable approach affirms his status as one of the country's fastest-rising comics, viewed over 175 million times as of 2020, selling out shows coast-to-coast, amassing nearly 1 million total social media followers, and headlining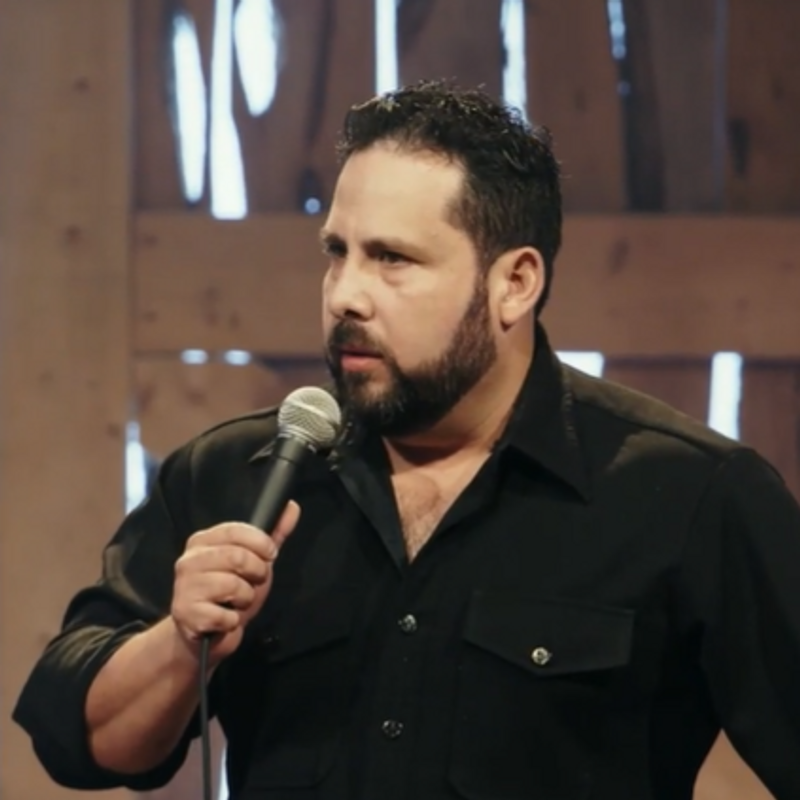 specials for Amazon, NETFLIX, Showtime, and more. Cutting his teeth in Dallas, TX, he opened up the iconic 2001 Three Amigos Comedy Tourfeaturing Carlos Mencia, Pablo Francisco, and Freddy Soto. By 2006, he began headlining on his own. He delivered side-splitting performances on The Late Late Show, Comics Unleashed, and BET Comic Viewin addition to writing for Mind of Menciaand producing and writing for international GRAMMY®Award-winning superstar Pitbull's La Esquina.
His first Showtime special, Grandpa Joe's Son, staked out a spot in the NielsenTop 20. He funded, produced, and shot his 2014 runaway NETFLIX hit Relatable. To promote the special, he uploaded a clip entitled "When Your Wife Comes Home From Shopping."It exploded, generating 56 million views on Facebook alone and paving the way for heavily shared clips such as "When You Ask Your Wife If She Wants McDonalds"[21 million views] and "When Going to Vegas With Your Wife Goes Wrong"[4 million views]. Co-produced by Nacelle, 2018's 'Til Deathmaintained his momentum. Steve regularly raisesmoney for Helicopters for Heroes, an organization benefitting veterans. In 2020, he and his wife, Renae, unveiled a joint weekly podcast entitled Steve Treviñoand His Captain Evil.
The Improv
7620 Katy Freeway Space
455 Houston, TX 77024
Directions
Buy tickets over the phone:
713-333-8800
Playing Now thru January 1, 2022

Cirque de Soleil - Alegria show has been reimagined for a new generation to fall in love with. A wind of change hangs in the air, as the aristocratic ideals of the old guard are challenged by the revolutionary ideals of a youth in revolt.

Alegría takes its name from the Spanish word for "joy." Cirque du Soleil's literature describes the show as "an operatic introspection of the struggle for power and the invigorating energy of youth." Dominique Lemieux's costumes evince a baroque aesthetic of decadence and ornamentation, while René Dupéré's musical score features a unique blend of French, Spanish, African, and Mediterranean influences. The stage and props are characterized by gothic arches and harsh angular designs.

Alegría's costumes have a dichotomy relating to the Old Order and the New Order. The Old Order has costumes which are reminiscent of New York's Gilded Age as they are finely decorated with feathers, lace, and other adornments. The New Order, on the other hand, representing the youth of tomorrow, have the same rich hues as the old order, while the fabrics used are lighter and softer, helping to emphasize the agility of youth. Over 400 costume pieces comprise the Alegría wardrobe set, including shoes, wigs, hats, etc. As an example of how long it takes to create each custom outfit, over 200 hours are needed to create one Old Bird costume.
The Art Museum of Texas
@Sugraland Town Square
Established in 2020, Art Museum TX is a not-for-profit institution in Fort Bend County,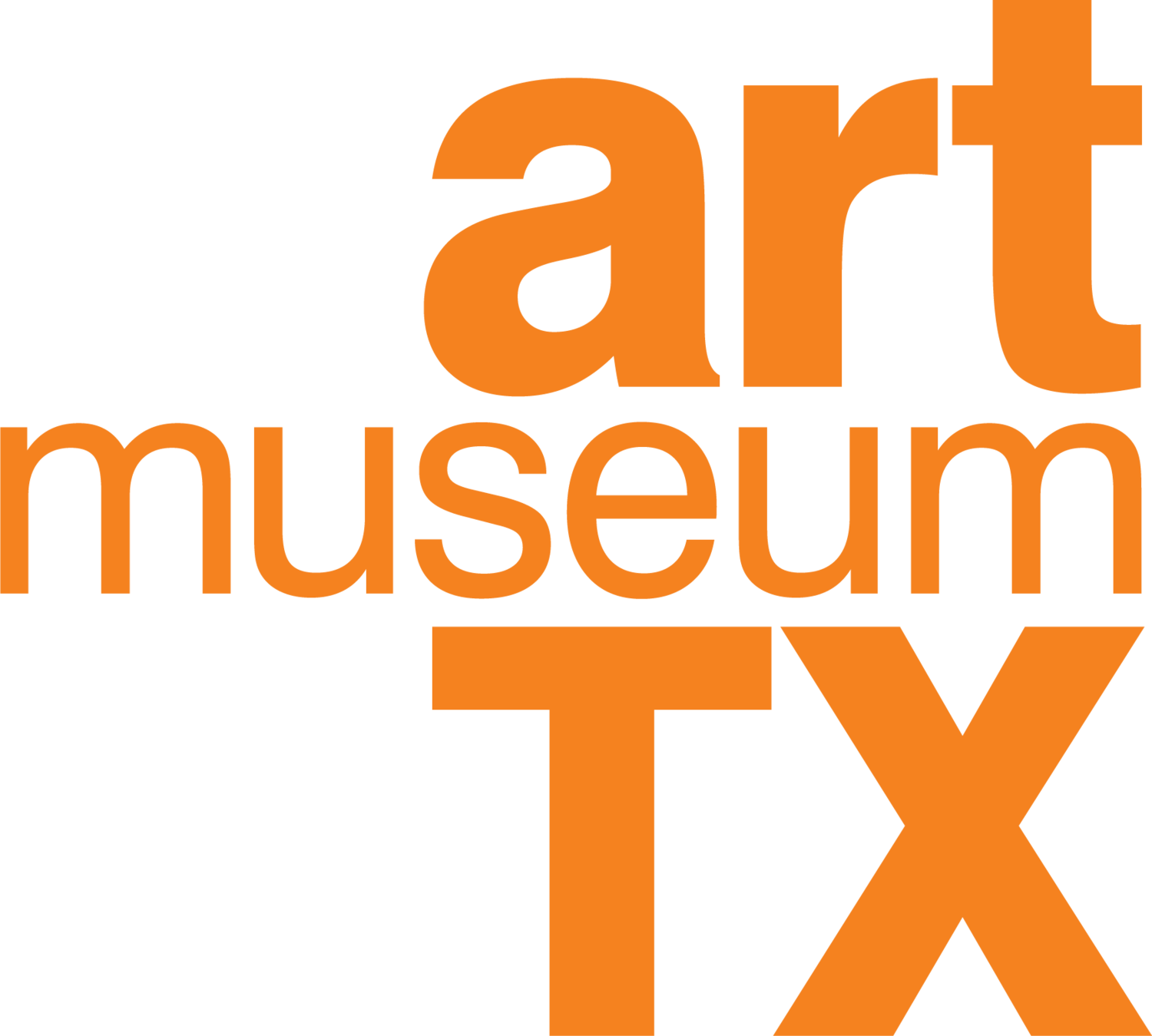 Texas, dedicated to presenting the region's contemporary art to the public. Art Museum TX provides an interchange for visual arts of the present and recent past, presents new directions in art, strives to engage the public, and encourages a greater understanding of contemporary art through education programs.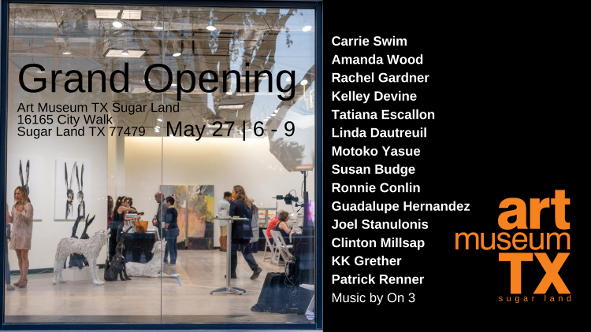 Art Museum TX is a museum dedicated to reaching our Fort Bend area population from one end of the region to the other, reaching throughout the surrounding areas and growing a wider audience. Art Museum TX is introducing art to so many. We bring art to YOU by opening our art space where YOU already frequent! We are in THE NEIGHBORHOOD!
Art Museum TX
16165 CITY WALK
SUGAR LAND TX 77479
Directions
Admission Free
Suggested Donation $5.00
Houston's Online Weekend Entertainment Guide
Looking for that Saturday weekend event and can't find it
try our custom "Google Search"