Weekend Saturdays is updated continuously

Contact the venue for possible postponements
or cancellations due to Covid 19 escalations
Houston Livestock Show
and Rodeo Presents
Brad Paisley
@NRG Stadium
Saturday 3/12/2019 2:45 PM

Singer/songwriter, Brad Paisley makes his way back to the Bayou City and this year's Houston Livestock Show and Rodeo. Paisley has been going strong on the country music charts since he began his musical career back in 1998. Paisley's music journey has been recognized along the waywith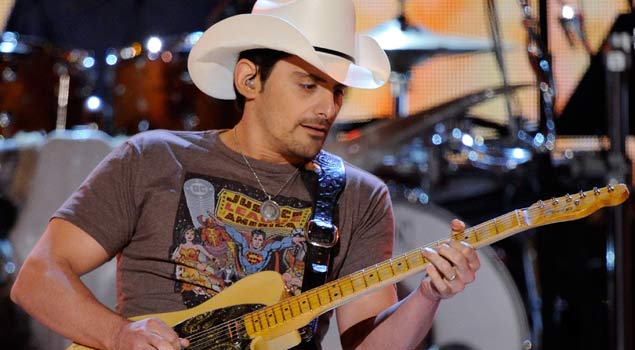 three GRAMMYs, two American Music Awards, 14 Academy of Country Music Awards and 14 Country Music Association Awards (including Entertainer of the Year), among many others.
Paisley was 13 years-old when he wrote his first song, "Born on Christmas Day", which later appeared on his album Brad Paisley Christmas.

A while ago,Paisley told, The Boot.com he wrote a song to his wife, actress Kimberly Payne Williams-Paisley. They have been married since 2003 and have two kids. The new single, "My Miracle," Paisley told The Boot.com was one of his most honest songs.

"I write a lot of songs that can be various looks at relationships, from all angles ... [and] I can be a little bit ornery when it comes to writing love songs. I don't typically put it all out there. But in this one, I did," Paisley says. "This is the most powerful statement I think I can make, and the one I wrote it for, she's my worst critic, typically, but in this case, I think I got it right."
[Disclaimer]
Houston's Weekend Planning Guide participates in various affiliate marketing programs, which means, we receive paid commissions on purchases made through our links
to retailer sites.Our editorial content is not influenced by any commissions we receive.
Houston Livestock Show
and Rodeo 2022
Presents
Parker McCollum
@NRG Stadium
Saturday 3/12/2019 3:45 PM

This weekend in NRG Park its Parker McCollum in concert at Houston Livestock Show and Rodeo.
(From Parker McCollum.com) Parker McCollum wants it both ways. Restless soul who can slam dunk a major venue. Texas spirit who can exist on mainstream country radio. Songwriter with a sense of turpentine and truth singing for people whose life isn't quite the truckbed/field party revel much of country music would have you believe.
Coming up in Texas, selling out Stubbs, Billy Bobs and Nutty Browns, the brash young man with a taste for Rodney Crowell, Todd Snider and James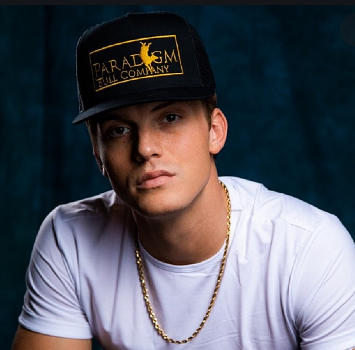 McMurtry had just enough Houston gangster rap in the water to develop a swagger that's miles from the good ole boy patina so many of his peers embody. But don't let that bravado fool you, his passion for songwriting runs deep.
"I want to have Luke Bryan success, singing Chris Knight-caliber songs," he declares. "To have longevity, you can't sacrifice integrity to get on the radio. People know the difference, look at Willie, look at Strait. I knew I could do Texas and never leave, or come to Nashville and do the pop-country thing. My goal is to ride the middle."

He exhales as he says this, takes in the landscape. He's already notched a platinum-certified #1 with the banged-up declaration of love and betrayal "Pretty Heart." He's gone against the grain enlisting songwriter/musician/vocalist/producer Jon Randall; he's known for his work as part of Emmylou Harris' Grammy-winning Nash Ramblers, producer of Dierks Bentley's Up To The Ridge and co-writer of the 2005 CMA Song of the Year "Whiskey Lullabye" and 2018 ACM Song of the Year "The Tin Man."
Chelsea Cutler
"When I Close
My Eyes Tour"
@HOB Houston
Saturday 3/12/2022 7:00 PM
The year was 2017, when singer, songwriter and producer Chelsea Cutler first arrived with her viral debut single "Your Shirt," which cracked the 50 million mark on Spotify. This weekend Cutler with Rosie and Adam Melchor will be at LiveNation's House of Blues in GreenStreet.
Cutler gained critical acclaim through two independently released mixtapes, including Sleeping With Roses and Sleeping With Roses II. Since then, Chelsea has continued the momentum with the monumental success of her collaborative project brent with Jeremy Zucker, as the lead single "you were good to me" has seen multi-million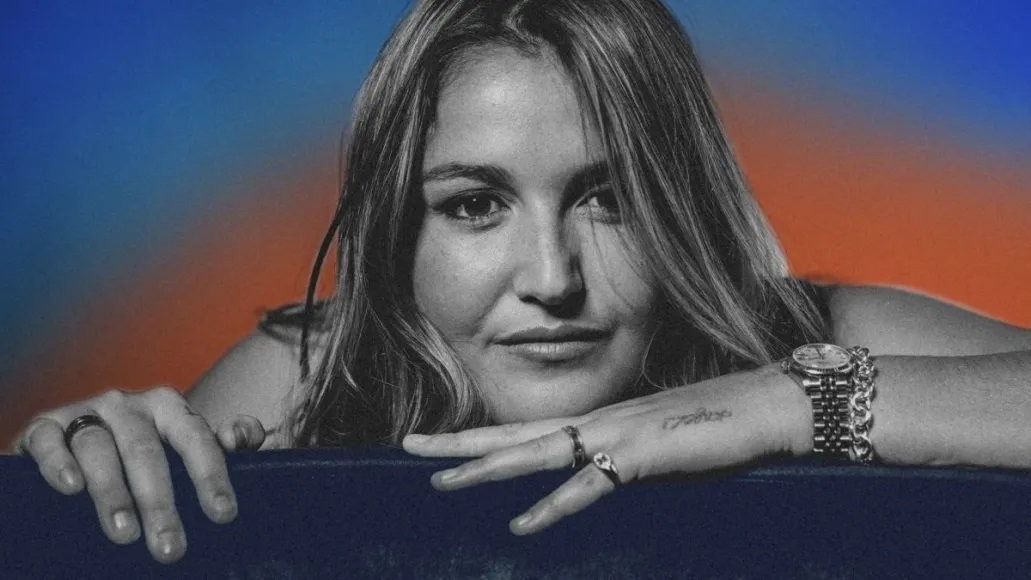 streams on both Spotify and YouTube. She's galvanized an extensive, passionate fan base through extensive touring and fan engagement, cultivating a real connection with her listeners. Chelsea Cutler is a young star on the rise, clocking in at over 750 million cumulative streams across all platforms; a small feat for a soon to be big name. As Chelsea Cutler readies her debut album How To Be Human, she reaches a new level of vulnerability with her relatable lyrics and undeniable voice.
Born in Westport, Connecticut, Chelsea's musical inclination happened at a young age. Tinkering with instruments as a child led to releasing her own material as a student at Amherst College right from her bedroom. From there came her debut EP Snow In October, which further propelled Chelsea into a whole new stratosphere. A chance meeting with fellow singer/songwriter Jeremy Zucker led to brent, which went from a passion project amongst friends to a critically acclaimed collaboration.
The Intense Tour
Pawandeep Rajan
Arunita Kanjilal
Sayli Kamble, & Mohammad Danish
@Arena Theatre Houston
Saturday 3/12/2022 7:00 PM


Star Promotions & Karya Property Management presents The Intense Tour! See the TOP 4 winners of Indian Idol (the most-watched reality show of 2021) and the 4 Hottest sensations around the world: Pawandeep Rajan, Arunita Kanjilal, Sayli Kamble, and Mohammad Danish

Houston Arena Theatre
Arena Towers
7326 Southwest Fwy
Houston, TX 77074
Directions (Map
(713) 772-5900
Soccer
Houston Dynamo vs. Vancouver Whitecaps FC
Major League Soccer at PNC Stadium
More info at www.houstondynamofc.com
Saturday March 12, 2022 5:30 PM
2200 Texas Ave, Houston, TX 77003
Directions (map)
Nicky Jam
Infinity Tour
@Smart Financial Center
Saturday 3/12/2022 8:00 PM
One of the most prolific artists in reggaeton and Latin trap, Nicky Jam is a charting, award-winning singer and songwriter who has collaborated with a long list of performers, including superstars such as Daddy Yankee, Farruko, J Balvin, and dozens of others. This weekend he is in Sugarland at Smart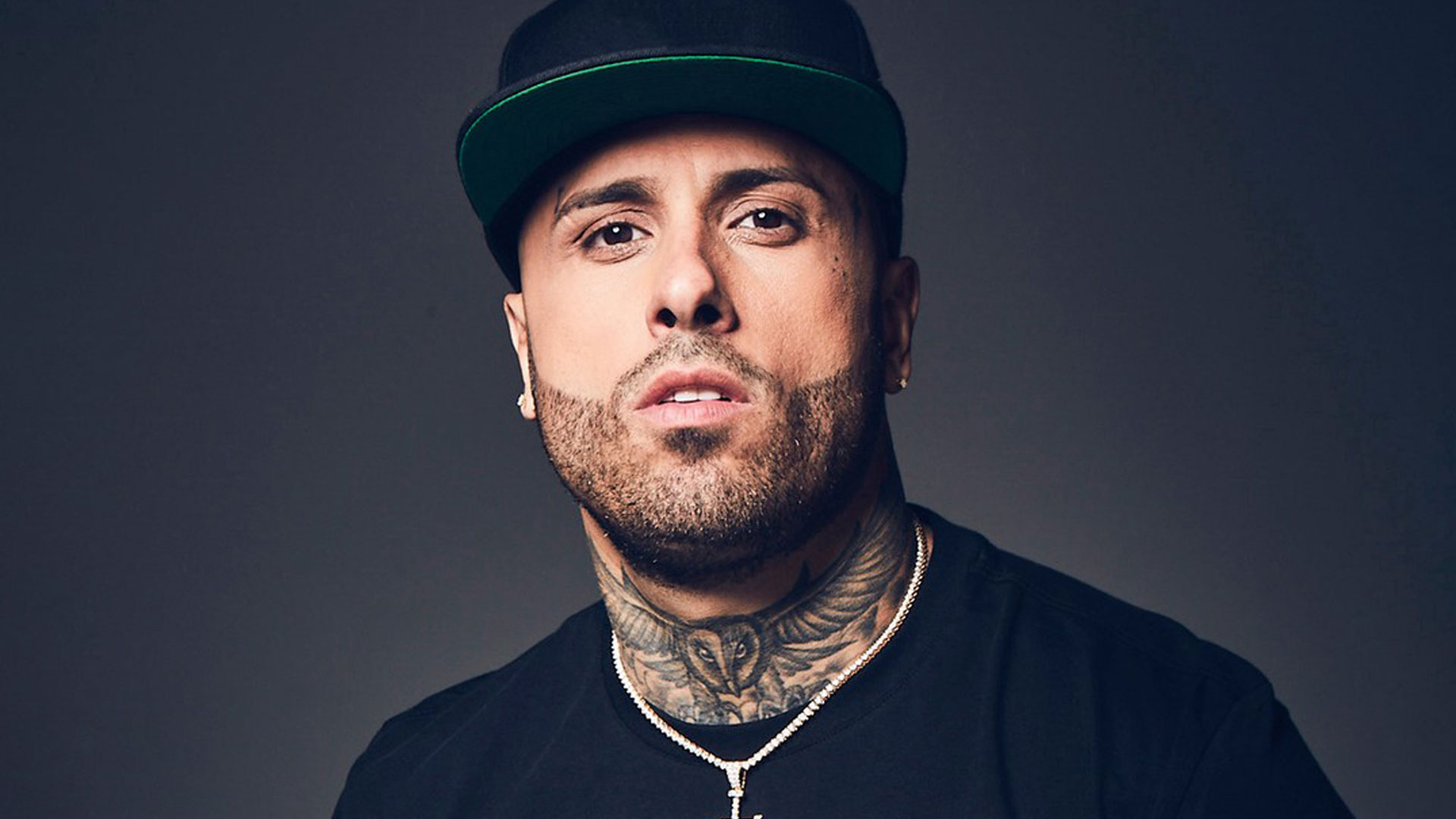 Financial Center's concert venue.

(From All Music.com) In addition, his solo material includes the popular albums Vida Escante (2004) and The Black Carpet (2007) as well as its accompanying self-released The Black Mixtape (2009). His single "Hasta el Amanecer," issued in early 2016, contained the singer's trademark catchy, romantic melodic hooks, and its music video has been viewed over a billion times. His hit 2017 album, Fénix, was nominated for a Latin Grammy Award for Album of the Year, while 2019's Íntimo went platinum in three countries. Jam returned in 2021 with the full-length Infinity.
Born Nick Rivera Caminero on March 17, 1981 in Boston, Massachusetts, Jam moved with his family to Barrio Obrero, Puerto Rico at age ten. His father is Puerto Rican and his mother is Dominican. Like many of his generation, Jam initially got into the reggaeton scene during the '90s and made a name for himself on the mixtape circuit. Most notably, he can be heard on some of the seminal mixtapes helmed by DJ Playero around the turn of the century. Early solo albums such as Haciendo Escante (2001), featuring fellow DJ Playero protégé Daddy Yankee on the title track, established him as a rising star in the reggaeton scene, but it wasn't until Vida Escante (2004) that he broke through to a mainstream audience, particularly once the album was re-released with bonus material in 2005. His follow-up album, The Black Carpet (2007), proved similarly popular, spawning one of his biggest hits, "Gas Pela" featuring RKM.

Greatest Hits, Vol. 1
Despite Jam's success, he felt he could do more, and decided to move to Colombia in 2010. It proved to be just the career rejuvenation he needed, resulting in a parade of underground hits including "Tu Primera Vez," "Curiosidad," and "Voy a Beber." By 2014 he was charting consistently again, first with the single "Travesuras" and then in early 2015 with "Si Tu No Estas." Both songs appeared on Greatest Hits, Vol. 1. In the spring of 2015, his duet with Enrique Iglesias on "El Perdón" became his first single to hit number one on the Latin charts, and crossed over to the pop charts.
Read more at All Music.com
Houston's Symphony
Rachmaninoff's Second
@Jones Hall
for The Performing Arts
Saturday 3/12/2022 8:00 PM
Sunday 3/13/2022 2:30 PM
This weekend at Jones Hall for The Performing Arts its Houston's Symphony's Rachmaninoff's rapturous and romantic Symphony No. 2.

The concert unfurls a never-ending cascade of lush, opulent melodies, each one bound to speak directly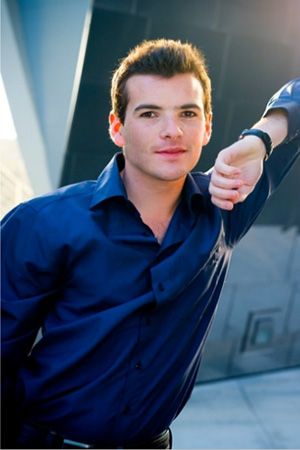 to the heart. The program calls for everyone to immerse themselves in Toru Takemitsu's beautiful and mesmerizing homage to the ocean, Toward the Sea, featuring the Symphony's Megan Conley, harp, and Matthew Roitstein, flute. It will be rising young French conductor Lionel Bringuier leading these performances, which open with Smetana's ever-popular "The Moldau."
The Program
SMETANA "The Moldau" from Má vlast
T. TAKEMITSU Toward the Sea II
RACHMANINOFF Symphony No. 2
Jones Hall
for The Performing Arts
615 Louisiana Street
Houston, TX 77002
Direction (Map)
Big Jay Oakerson
Improv Houston
Saturday 3/12/2022 7:00 PM & 9:30 PM
Big Jay Oakerson is one of the most beloved and easily recognizable comedians in New York City and this weekend Oakerson is in the Bayou City at The Improv Houston on the Katy Freeway.
His easy charm and dirty delivery endear him to audiences every night at The Comedy Cellar, The Stand and Stand Up New York. He's no stranger to the rest of America regularly headlining across the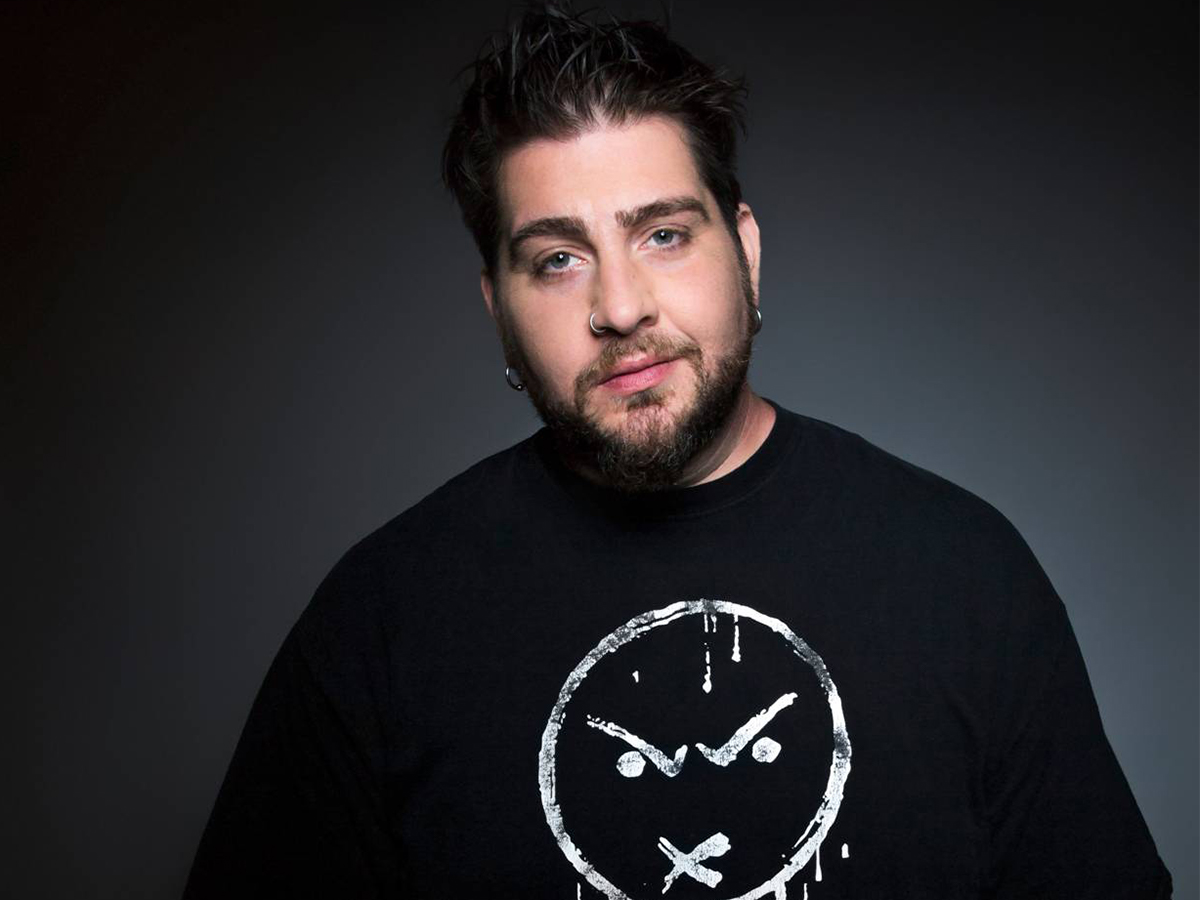 country and playing festivals including Bonaroo, Jager's Korn tour, Rock Star Energy Drink's Mayhem Fest, Gathering of the Juggalos and Funny or Die's Oddball Festival. Jay has also recently been featured on This Is Not Happening with Ari Shaffir, Comedy Underground with Dave Attell, FX's Louie, Inside Amy Schumer, and Late Night with Jimmy Fallon.
The Improv
Marq-E Entertainment Center
7620 Katy Freeway
455 Houston, TX 77024
Directions
Buy tickets over the phone:
713-333-8800
That Golden Girls Show
A Puppet Parody
Hobby Center


Picture it! Miami, 1985 ... 'That Golden Girls Show!' is a brand-new show that parodies classic Golden Girls moments – with puppets! Get set for an evening of cheesecake, laughter, jazzercise, shoulder pads, sex, and the elegant art of the quick-witted put down. From Sophia's get-rich-quick schemes, to Rose's tales from St Olaf, Blanche's insatiable hunt for men and the Fountain of Youth, and Dorothy's daily struggle to make sense of her life and keep her roommates in check. Devoted fans will fondly remember our four girls from Miami, and for the first-timers, this will be a joyful introduction to the brilliance of that television series. More info at www.thehobbycenter.org.
Saturday, March 12, 2022 2:00 PM & 8:00 PM
800 Bagby St, Houston, TX 77002
Directions (map)
Venardos Circus
@Dry Creek Social Club
in Richmond
Wednesday 3/9/2022 7:00 PM
Thursday 3/10/2022 7:00 PM
Friday 3/11/2022 7:00 PM
Saturday 3/12/2022 1:00 PM
4:00 PM & 7:00PM
Sunday 3/13/2022 1:00 PM & 4:00 PM
Doors Open one hour before showtime
A unique Broadway-style performance, the Venardos Circus has been touring the U.S. since it debuted at the L.A. County Fair in 2014.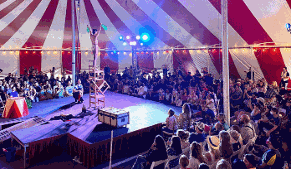 It's been reinventing the American Circus tradition for a new generation with Broadway-style flair, bringing joy to people across the U.S.
Theatre lovers and nostalgic circus fans alike will appreciate the intimate experience and sentimental way the show pays homage to circus traditions through the lens of high-quality entertainment for a modern family audience.
Venardos Circus
Dry Creek Social Club
3333 FM 359
Richmond, TX, 77406
Directions (Map)
The Art Museum of Texas
@Sugraland Town Square
Established in 2020, Art Museum TX is a not-for-profit institution in Fort Bend County,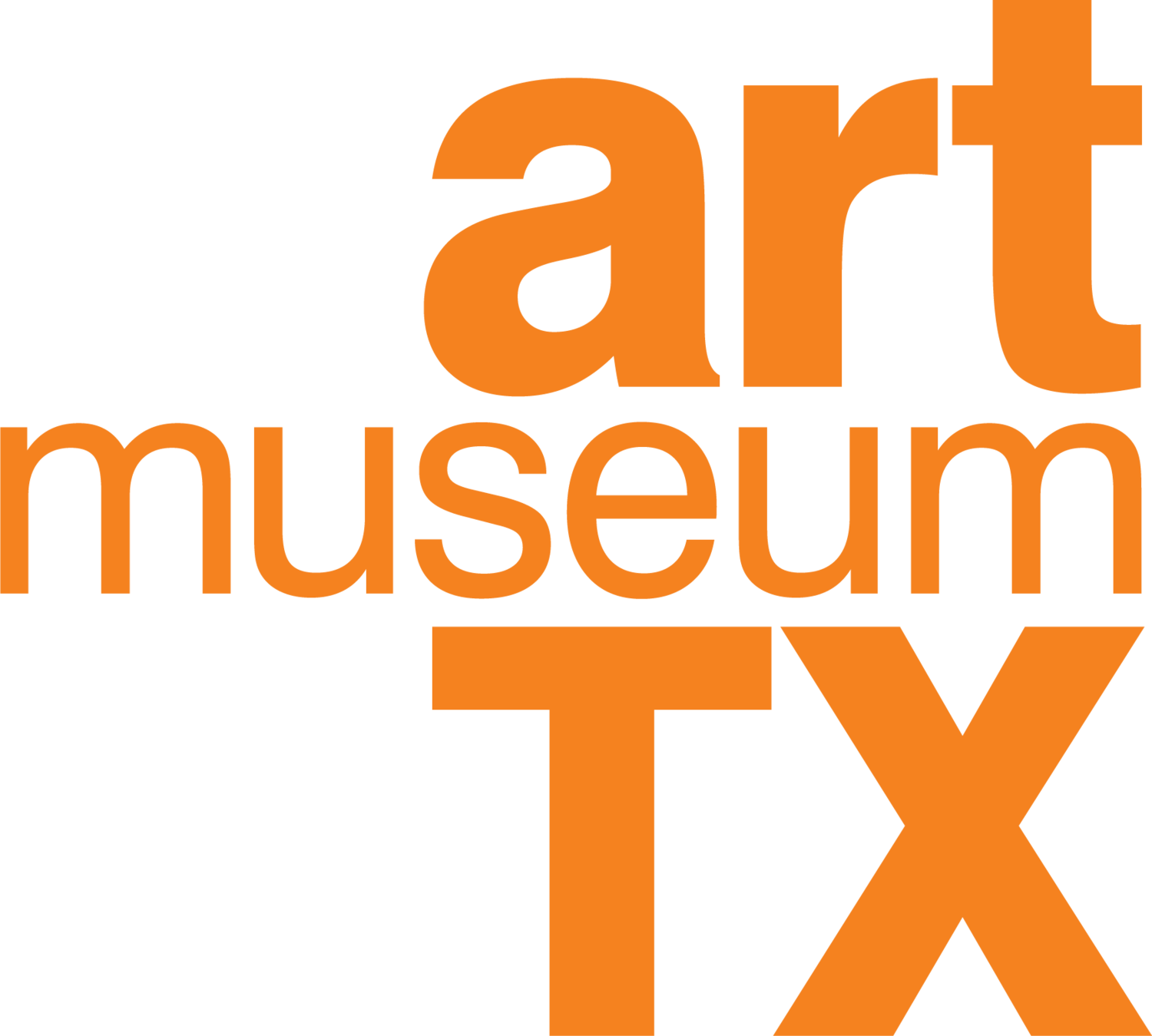 Texas, dedicated to presenting the region's contemporary art to the public. Art Museum TX provides an interchange for visual arts of the present and recent past, presents new directions in art, strives to engage the public, and encourages a greater understanding of contemporary art through education programs.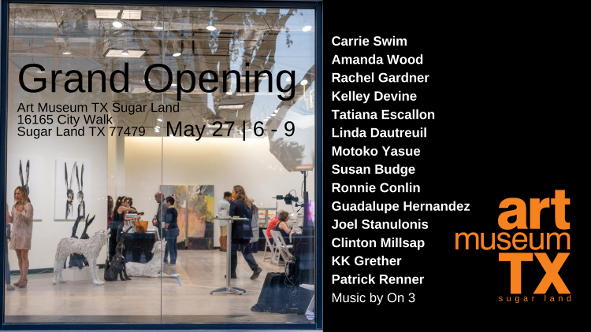 Art Museum TX is a museum dedicated to reaching our Fort Bend area population from one end of the region to the other, reaching throughout the surrounding areas and growing a wider audience. Art Museum TX is introducing art to so many. We bring art to YOU by opening our art space where YOU already frequent! We are in THE NEIGHBORHOOD!
Art Museum TX
16165 CITY WALK
SUGAR LAND TX 77479
Directions
Admission Free
Suggested Donation $5.00
Houston's Online Weekend Entertainment Guide
Looking for that Saturday weekend event and can't find it
try our custom "Google Search"