Houston's Weekend Planning Guide
(Weekendhouston.net) is a Targeted Premium Event Listings Journal/Calendar
Saturday
November 6th, 2021
Weekend Saturdays is updated continuously


Trevor Noah
"Back To Abnormal
World Tour"
@ToyotaCenter
Comedy Central's Trevor Noah makes his way to the Toyota Center this weekend in his "Back To Abnormal World Tour".
In 2019, Noah launched a new podcast series "The Trevor Noah Podcast." In his podcast, Noah challenges himself – and listeners – to explore unfamiliar angles, embrace differing viewpoints, and celebrate the contradictions that make the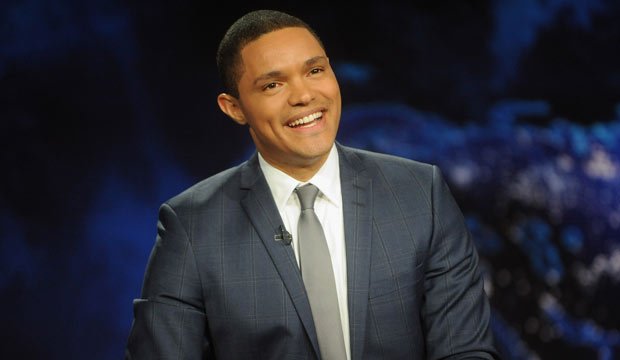 modern world both bewildering and exciting. In 2020, "The Trevor Noah Podcast" won the Webby Award and Webby People's Voice Award for News & Politics (Podcasts).
Noah is the author of the #1 New York Times bestseller "Born a Crime: Stories from a South African Childhood" and its young readers adaptation "It's Trevor Noah: Born a Crime: Stories from a South African Childhood," which also debuted as a New York Times bestseller. The book received the Thurber Prize for American Humor and two NAACP Image Awards, one for Outstanding Literary Work by a debut author and another for Outstanding Literary Work in the Biography/Auto-Biography category.
"Born A Crime" is a collection of personal stories about growing up in South Africa during the last gasps of apartheid and the tumultuous days of freedom that came with its demise. Already known for his incisive social and political commentary, here Noah turns his focus inward, giving readers an intimate look at the world that shaped him. These are true stories, sometimes dark, occasionally bizarre, frequently tender, and always hilarious. Whether subsisting on caterpillars during months of extreme poverty or making comically hapless attempts at teenage romance, from the time he was thrown in jail to the time he was thrown from a speeding car driven by murderous gangsters, the experiences covered in this book will shock and amaze, even as they leave you rolling on the floor with laughter.
College Basketball
Exhibition: Houston Cougars
vs. Montana Tech Orediggers
Saturday 11/6/2021 7:00 PM
Fertitta Center, Houston, TX
Ticket Information (Click Here)
Chris Stapleton
with Jamey Johnson
and Yola
@Cynthia Woods
Mitchell Pavilion
Chris Stapleton spent years in Nashville as a sought-after songwriter, furnishing songs for numerous artists. Easy to spot due to his signature long hair and prodigious beard, he became a major star in the autumn of 2015 when his debut solo album, "Traveller", practically swept the CMAs. This weekend Chris Stapleton plays The Cynthia Woods Mitchell Pavilion.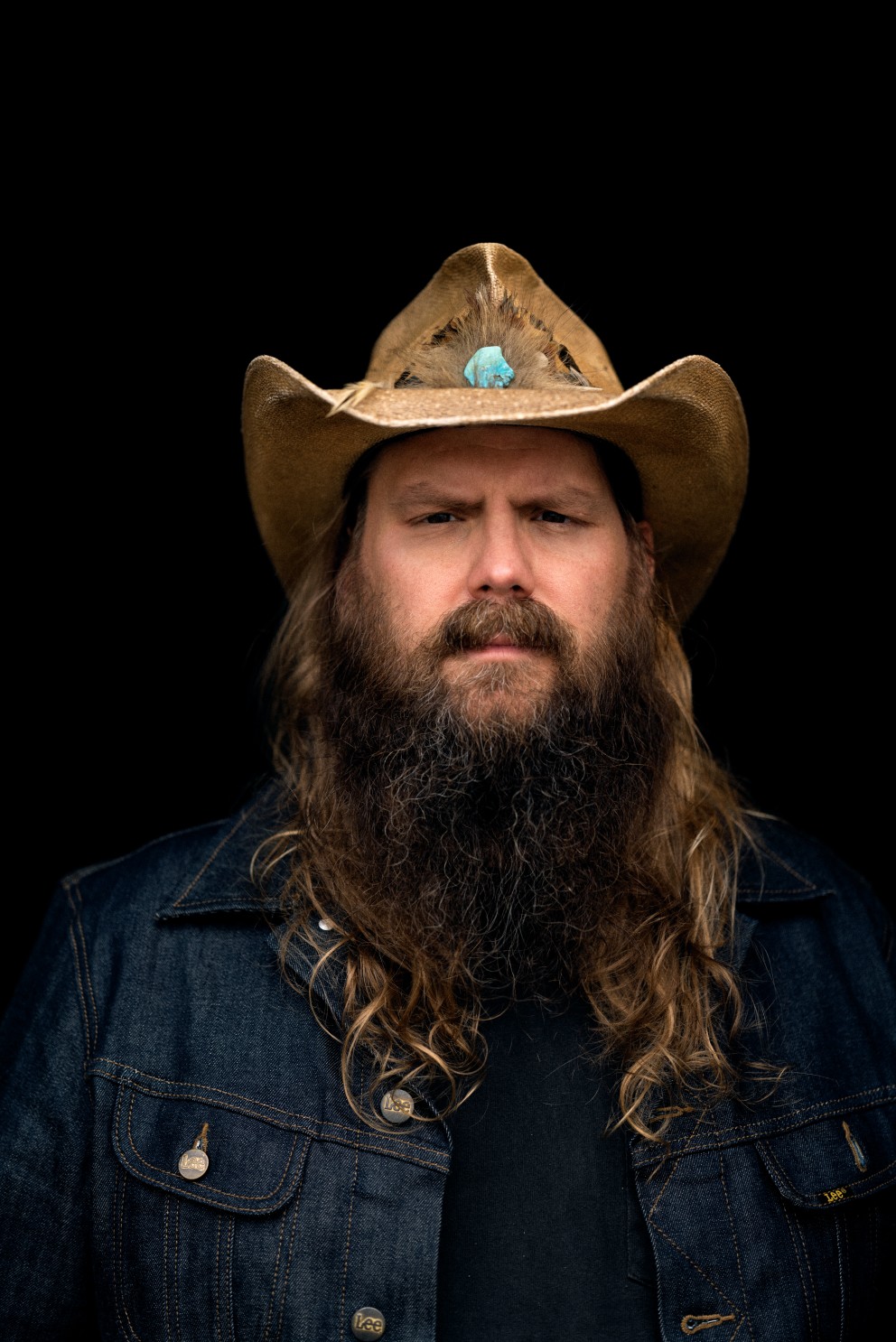 "Traveller" subsequently went platinum and Stapleton followed it up by drawing on his own vast repertoire of songs. In 2017 he released "From a Room: Volume 1", which won the CMA award for Album of the Year. That same year he released "From a Room: Volume 2.
After meeting some local songwriters in his hometown, Stapleton discovered that songwriting was a viable profession. In a 2016 interview with CBS News, he said: "I always thought that George Strait was singing a song, he made it up, and that was the end of it. But the instant I found out that that could be a job, I thought, 'That's the job for me.'"
Singer/songwriter Jamey Johnson is just as comfortable mopping up the tears on the barroom floor with an old Hank Williams-style ballad as he is tearing the roof off with a honky tonk juggernaut.
The Alabama native and former Marine rose to the top of the Nashville food chain through blood, sweat, and tears. Being raised in a devout and deeply musical family helped the new traditionalist find his voice, but it wasn't until he moved to Music City that the world began to take notice. After laying low for nearly a year, he began appearing at songwriter nights, where he met other writers. As his peers began securing publishing deals, they would ask Johnson to sing on their demos.

This past July, Yola released her latest album titled "Stand for Myself." Earlier this month Yola, played a sold out Madison Square Garden when she opened for Chris Stapleton.
Cynthia Woods Mitchell Pavilion
2005 Lake Robbins Drive
The Woodlands, TX 77380
Directions (Map)
(281) 364-3010
Will Downing
and Gerald Albright
@Arena Theatre
Will Downing is the prince of sophisticated soul and this weekend he and Gerald Albright are in the Bayou City in Southwest Houston at the Arena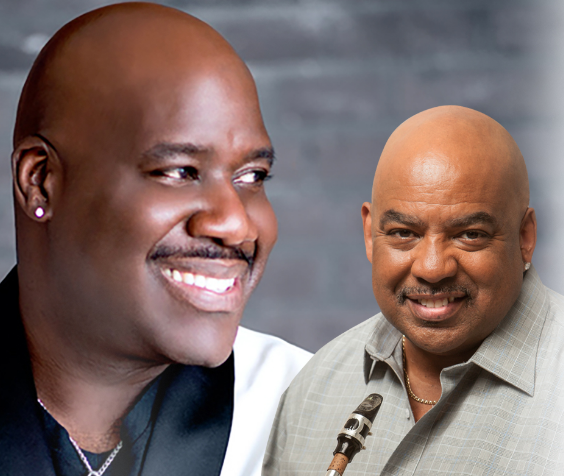 Theatre.
With a career that spans over 30 years and 21 albums Downing is one of the most versatile and loved voices of R&B and smooth jazz. Known as The Prince of "sophisticated soul", his repertoire consists of signature interpretations of R&B classics like "I Go Crazy", "Wishing On A Star" and "I Try", with original hits "A Million Ways", "Sorry I" and the show-stopping duet with Rachelle Ferrell, "Nothing Has Ever Felt Like This".

Downing's distinctive baritone voice has resonated in the hearts of women world-wide and carved a unique niche in the music marketplace. With fresh melodies and lush arrangements that satisfy all musical palates, Downing continues to serve his fan base through his own Sophisticated Soul record label and sold-out tour dates across the country. His latest release entitled "Romantique Part" was released back in November, 2019.
He also hosts his weekly radio show "The Wind Down" which is aired over 20 stations around the world in the USA, UK, Japan, and Spain.

Joining Will Downing will be Gerald Albright.
It was only a few months after graduating from college, Albright joined jazz pianist/R&B singer Patrice Rushen, who was in the process of forming her own band. Later, when the bassist left in the middle of her band's tour, Albright replaced him and finished the tour on bass guitar.

Playing both sax and bass, he became the consummate session and touring musician in the 80s, working with everyone from Anita Baker, Ray Parker, Jr., Atlantic Starr, The Temptations and Maurice White to Les McCann, Teena Marie, the Winans and Whitney Houston.
This weekend at the Arena Theatre its Will Downing and Gerald Albright.
Houston Arena Theatre
Arena Towers
7326 Southwest Fwy
Houston, TX 77074
Directions (Map
(713) 772-5900
Astroworld Festival
for Saturday November 6, 2021
has been canceled
See KHOU TV Local
"Our hearts are with the Astroworld Festival family tonight — especially those we lost and their loved ones," - Travis Scott
The Accordion Kings
and Queens
@Miller Outdoor Theatre
Saturday 11/6/2021 7:00 PM
Free event
Texas Folklife is proud to present the 32nd annual Accordion Kings & Queens this weekend at Miller Outdoor Theatre. This year's Headliners are Jeffery Broussard & The Creole Cowboys and Christina Valdez.
Texas Folklife is a statewide non-profit organization dedicated to preserving and presenting the diverse cultures and living heritage of the Lone Star State.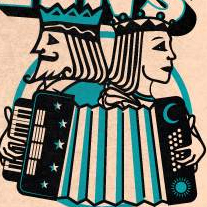 Supporting the cultural heritage of Texas since 1984 the non-profit promote cultural sustainability through their commitment to support artists, tradition bearers, and communities throughout the state. Based in Austin, their team works across the state with a variety of community partners to cultivate, present, and embolden the state's rich cultural legacy through a vibrant mix of public programs and initiatives.
Jeffery Broussard
& The Creole Cowboys

It's a family trade and there are few families more closely associated with zydeco than the Broussards. Jeffery Broussard was eight years old when he debuted on drums in his father's band, Delton Broussard and the Lawtell Playboys. Jeffery Broussard would eventually become a torchbearer for zydeco, influencing young musicians with the traditional Creole music he learned decades ago.
At the Forefront of Nouveau Zydeco Jeffery Broussard and Robbie Robinson founded Zydeco Force in the late 1980s, a band that became an icon on the zydeco scene at the forefront of the nouveau zydeco movement. The band provided a template for a new generation of artists. But Broussard has come full circle in his career. He grew up in the traditional zydeco, brought in a new sound in the 1980s and has now returned to his roots.
Jeffery Broussard and The Creole Cowboys deliver the creole zydeco classics. The Creole Cowboys create incredible music and outstanding performances, cultivating and inspiring new generations of creole zydeco fans.
Houston Symphony Pops
Wonderful World
The Louis Armstrong Songbook
@Jones Hall
Saturday 11/6/2021 8:00 PM
Sunday 11/7/2021 2:30 PM

With his magnetic charisma, expressive scat singing, and incredible trumpet skills, Louis Armstrong changed music forever and made the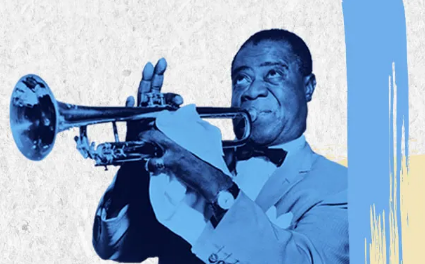 whole world smile. Travel back to the golden age of jazz as the incomparable Byron Stripling salutes Satchmo with recreations of iconic hits like "What a Wonderful World," "Basin Street Blues," "St. Louis Blues," and "When the Saints Go Marching In."
Box Office: 713.224.7575
Group Sales: 713.238.1435
Houston Symphony
Jones Hall
615 Louisiana St. Suite 102
Houston, TX 77002
Direction (Map)
Sat Nov 6, 2021 at 2:00 pm
Sat Nov 6, 2021 at 8:00 pm
Sun Nov 7, 2021 at 2:00 pm
Sun Nov 7, 2021 at 7:30 pm
Tue Nov 9, 2021 at 7:30 pm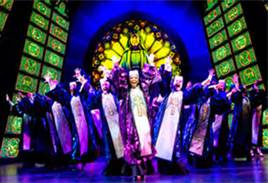 Based on the hit film, Sister Act is the feel-good musical comedy smash that has audiences jumping to their feet! Featuring original music by Tony and eight-time Oscar winner, Alan Menken (Newsies, Beauty and the Beast, Little Shop of Horrors), this uplifting musical was nominated for five Tony Awards, including Best Musi
The Hobby Center
for the Performing Arts
800 Bagby Street
Houston, TX 77002
(713) 315-2525
Directions (Map)
This weekend @Houston's Improv
Chingo Bling
@Houston Improv
Friday 11/5/2021 7:30 PM & 9:45 PM
Saturday 11/6/2021 7:00 PM & 9:30 PM
Sunday 11/7/2021 7:30 PM
Chingo Bling is known for his insightful, unapologetic stand-up comedy and multiple viral videos. He is a fearless, cross platform performer who has appeared in everything from feature films and MTV shows, to comedic web series,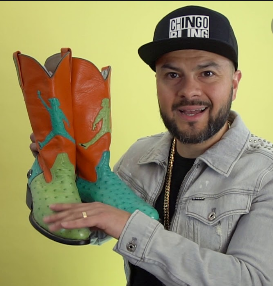 musical parodies and sold out live stand-up comedy shows all over the USA. Chingo Bling's podcast, Red Pill Tamales, can be heard on all listening platforms.

Chingo bling can be called a lot of things; A rapper, actor, producer, comedian, and social media phenomenon are just but a few of them. At the core of it all, you can call him an entertainer.
With a now sizable street cred, he began to explore his comedic voice.
Chingo bling found his calling when he started broadcasting on his college radio station. He loved the idea of speaking to large audiences and made it his mission to be heard and seen by as many people as possible. He also found a knack for creating music, so he focused his efforts on building a career in music and was signed to a major record label. With a now sizable street cred, he began to explore his comedic voice. He launched his YouTube page and created his social media presence as a way for him to showcase his unique Mexican-american humor. In celebrating this, his star has grown and is just now beginning to shine.
Due to popular demand, he has hit the road and bringing live, stand-up comedy to sold out showrooms all over the USA. Chingo bling has also filmed his first comedy special for the mitú network that is now streaming on Netflix.
The Improv
7620 Katy Freeway Space
455 Houston, TX 77024
Directions
Buy tickets over the phone:
713-333-8800

Friday, November 5, 2021 6:30 PM
Saturday, November 6, 2021 6:30 AM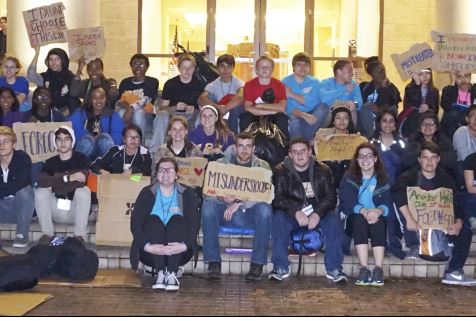 Calling all High School Juniors & Seniors! Another Night Out is an awareness event put on by Parks Youth Ranch to teach students about the hardships and struggles of at-risk and homeless youth. Event participants will have an overnight opportunity in the Plaza to experience a small part of what some of their not-so-fortunate homeless peers must endure regularly in order to survive. There are thousands of youth in Texas that do not have a place to call home and ANO will open your eyes to a whole new world. Bring a sleeping bag or blanket to stay warm! Attendees MUST register in advance. A link will be posted shortly.
Parks Youth Ranch provides emergency shelter, counseling and life-changing services to at-risk, abused and neglected youth.
Sugarland Town Square
Located at Highway 6 and U.S. 59
Sugar Land, TX 77479
Directions (Map)
281-242-2000
Fort Bend Empty Bowls
Throw-A-Thon & Holiday Food Drive Benefiting East Fort Bend
Human Needs Ministry
Saturday, November 6, 2021 11:00 AM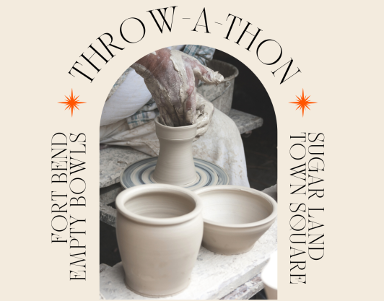 Come join East Fort Bend Human Needs Ministry in the Plaza to watch Albert Goldreich, Leroy Grubbs and Karen Cruce throw bowls on the potters wheel which will then be donated to the 14th Annual Empty Bowls Fundraiser. Other local artists will also be on site painting and demonstrating the process from how the bowls go from clay to the finished product.
Attendees are encouraged to bring non-perishable items to donate to their holiday food drive. Accepted items: Stuffing, mashed potatoes, gravy, canned yams, condensed/canned milk, boxed pie crust mix, frosting, french onion toppings, cream of mushroom soup, canned pumpkin, pie filling and cranberry sauce.

Sugarland Town Square
Located at Highway 6 and U.S. 59
Sugar Land, TX 77479
Directions (Map)
281-242-2000

Serious Wheels
"Open" Car Show
Saturday, November 13, 2021 10:00 PM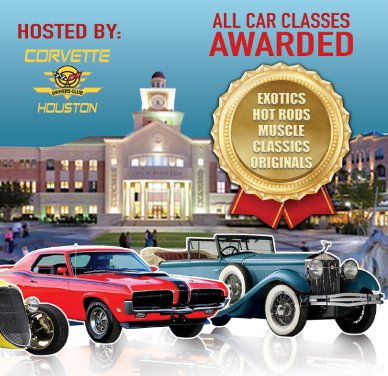 Are you a car enthusiast? This is just the event for you! Not only will there be Corvettes on display, but many other types of vehicles such as classics, hot rods, exotics, muscle cars & more that are sure to give you a need for speed. The event benefits Fort Bend Women's Center.
Sugarland Town Square
Located at Highway 6 and U.S. 59
Sugar Land, TX 77479
Directions (Map)
281-242-2000
The Art Museum of Texas
@Sugraland Town Square
Established in 2020, Art Museum TX is a not-for-profit institution in Fort Bend County,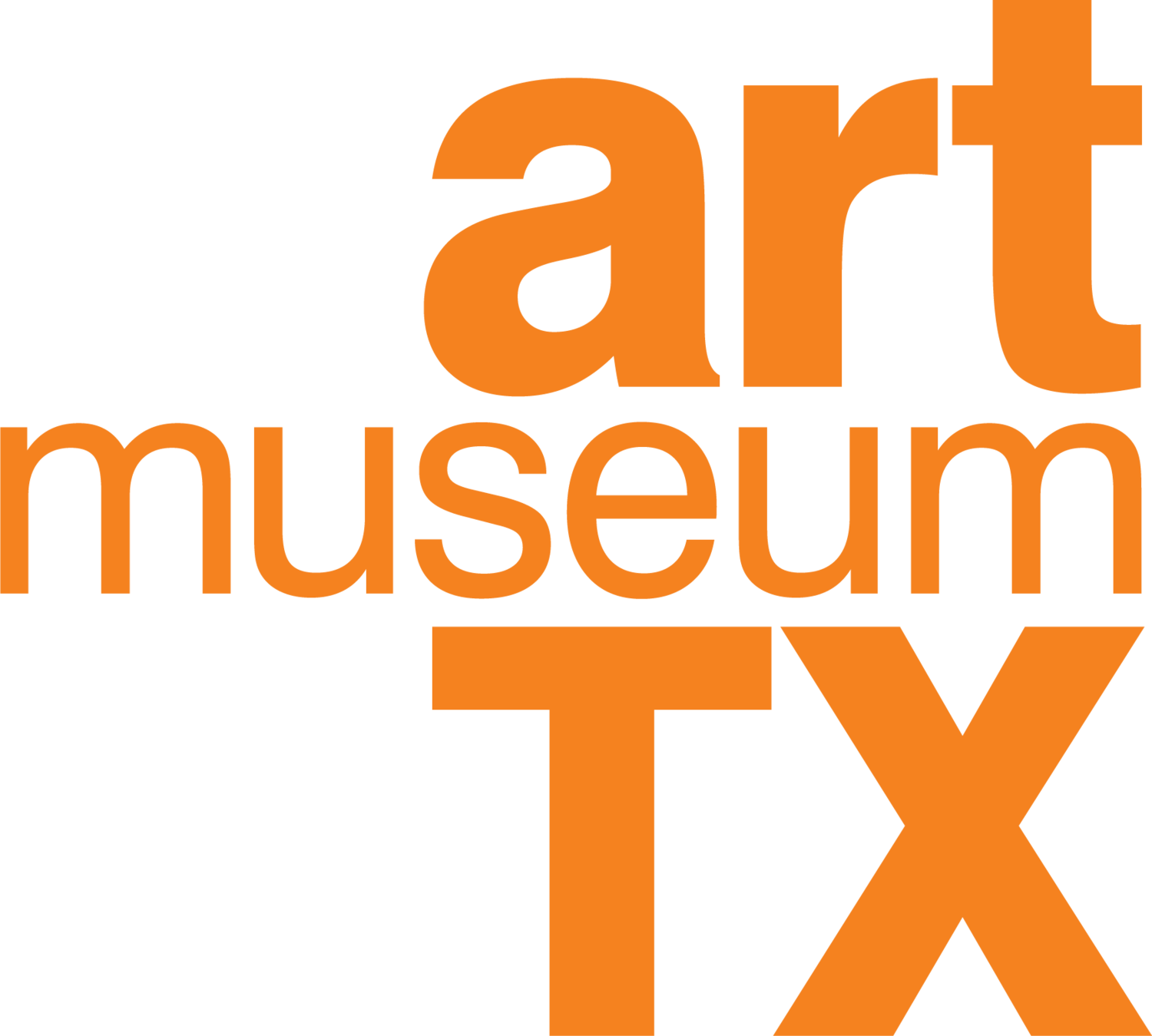 Texas, dedicated to presenting the region's contemporary art to the public. Art Museum TX provides an interchange for visual arts of the present and recent past, presents new directions in art, strives to engage the public, and encourages a greater understanding of contemporary art through education programs.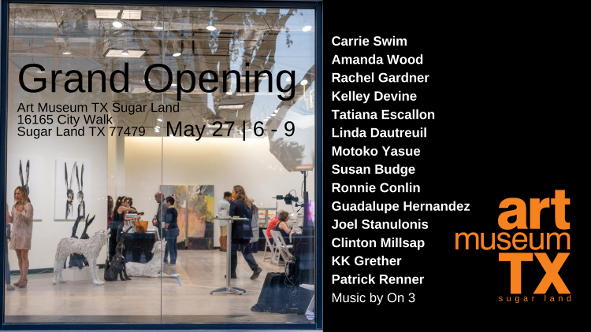 Art Museum TX is a museum dedicated to reaching our Fort Bend area population from one end of the region to the other, reaching throughout the surrounding areas and growing a wider audience. Art Museum TX is introducing art to so many. We bring art to YOU by opening our art space where YOU already frequent! We are in THE NEIGHBORHOOD!
Art Museum TX
16165 CITY WALK
SUGAR LAND TX 77479
Directions
Admission Free
Suggested Donation $5.00
Houston's Online Weekend Entertainment Guide
Looking for that Saturday weekend event and can't find it
try our custom "Google Search"