Weekend Saturday is updated continuously


Parker McCollum
with Flatland Cavalry
and Kylie Frey
@Cynthia Woods
Mitchell Pavilion
Saturday 10/2/2021 7:00 PM
Gates Open 5:30 PM
Parker McCollum hails from Conroe, Texas. This weekend McCollum will be close to his neighborhood; The Woodlands at Cynthia Woods Mitchell Pavilion with Flatland Cavalry and Kylie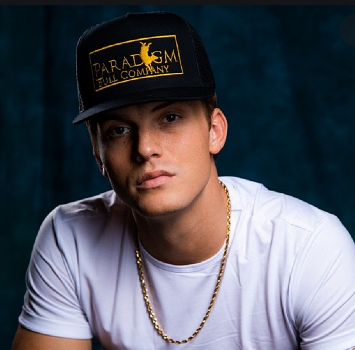 Frey.
McCollum grew up surrounded by music, learning how to play violin for the school orchestra and then picking up a guitar when he became a teenager. That is what All Music.com says and soon afterward, he started penning his own songs, which led to him playing local gigs when he was in his late teens. McCollum moved to Austin after his high school graduation, and he balanced college with performing for a while, but music soon won out. He performed on his own and took a gig supporting Six Market Blvd.
Based in Austin, Parker McCollum is an artist who draws inspiration from rock & roll, classic singer/songwriters, soul, indie rock, and the Red Dirt country of his native Texas.
He released his debut album, The Limestone Kid, in 2015, but he first cracked the Billboard charts in 2017 with a pair of EPs, Probably Wrong: Session One and Session Two, each of which made a strong showing on the Heatseekers chart in advance of his second album. McCollum eventually signed with Universal for 2021's Gold Chain Cowboy.
McCollum toured hard over the next year, and after netting a publishing deal with Warner/Chappell, he announced in 2019 that he'd signed with Universal Music Group. His first major-label single, "Pretty Heart," arrived later that year, followed by the EP Hollywood Gold in 2020. 2021's "To Be Loved by You" marked the first offering from McCollum's debut major-label full-length, Gold Chain Cowboy.
Cynthia Woods Mitchell Pavilion
2005 Lake Robbins Dr.
The Woodlands, TX 77380
Directions (Map)
The Causeways with Backward Scheme
and Bipolar Joyride
@White Oak Music Hall
Saturday 10/2/2021 8:00 PM
Free Show
The Wirral based quartet, The Causeways, have recently revealed their bright and warm debut single "Quietly". The band's first single was released back in November of 2020 and is the first slice of music we've ever heard from the foursome, but what a debut effort it is.
The band is comprised of Will Cartmell, Matthew Wilson, and Ryan Robinson who have all been playing music together since they were fifteen, and with the addition of Sam Silver last off all the band was fully formed.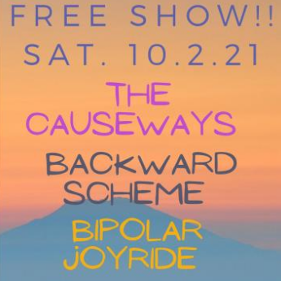 The Causeways have influences that are clear to see, with Merseyside acts such as The Coral and The Beatles being two big bands that the quartet draws inspiration from. A more comparable band would be The Kooks as The Causeways too have acoustic guitars wrapped up in warm vocals with a distinctive sound that has a hazy and yet vibrant tone.
Being wrapped around with amazing and influential bands has really rubbed off on the band, and with the sound they've found for themselves, it seems like they're going down the route of being one of those bands. Just do everyone a favour and go listen to their debut release, with more planned for 2021 you're not going to be left disappointed.
White Oak Music Hall
2915 N Main Street
Houston, TX 77009
Directions (Map)
Phone: (713) 237-0370
Houston Astros vs. Oakland A's
Major League Baseball at Minute Maid Park.
More information at www.astros.com
Sat Oct 2, 2021 6:10 PM
501 Crawford St, Houston, TX 77002
Directions (map)
Texas Southern University Home Coming
TSU vs. North American University
Alexander Durley Stadium
Saturday 10/2/2021 2:00 PM
Directions (Map)
Jubilee of Dance
Houston Ballet
@Wortham Center
Thursday 9/30/2021 7:00 PM
Friday 10/1/2021 7:30 PM
Saturday 10/2/2021 2:30 PM & 7:30 PM
Sunday 10/3/2021 2:00 PM

As integral to Houston's art scene as its namesake and endower, the Margaret Alkek Williams Jubilee of Dance is an annual celebration of the range of talent within Houston Ballet's professional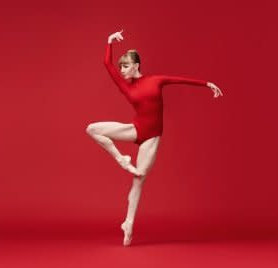 company. These one-of-a-kind performances throughout Houston Ballet's rich history have included an array of beloved moments from iconic ballets alongside world premiere works.
This year's program will also celebrate Principal Dancer Melody Mennite's 20th anniversary with the Company. Houston Ballet's glorious return to the stage will undoubtedly be a can't-miss event.
Wortham Theater Center
501 Texas Avenue
Houston, Tx 77002
Directions (Map)
713-524-5050
Friends!
The Musical Parody
Hobby Center
FRIENDS! The Musical Parody is the comedic musical that lovingly pokes fun at TV's Friends, celebrating the adventures of your favorite group of 20-something friends as they navigate the pitfalls of work, life, and love in 1990s Manhattan. It's a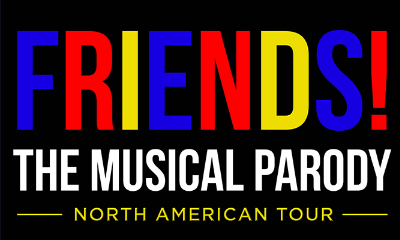 typical day at New York's only coffee shop, Central Perk, until an unexpected runaway bride enters the picture and kicks the whole gang out of second gear! FRIENDS! The Musical Parody recreates our favorite moments from all 10 years of Friends through an uncensored, fast-paced musical filled romp. The Hobby Center calendar is at www.thehobbycenter.org.
Sat Oct 2, 2021 2:00 PM & 8:00 PM
800 Bagby St, Houston, TX 77002
Directions (map)
Roger Creager
@Fort Bend County
Fair & Rodeo
Saturday 10/2/2021 9:00 PM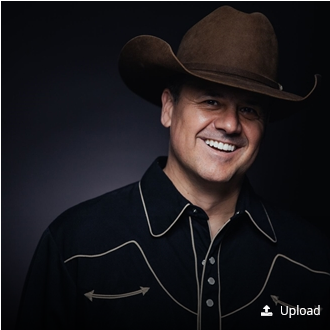 Creager has played the fair multiple times through his 20 plus year career. His concerts are always high-energy and packed with his huge fan base of followers. As a headliner, Creager and his band never disappoint.
Houston Symphony
Fiesta Sinfónica
@Jones Hall
Saturday 10/2/2021 7:00 PM

Fiesta Sinfónica, a Houston Symphony tradition, celebrates Hispanic Heritage month with a free concert that highlights Latin American music and classic favorites. Conductor Rafael Enrique Irizarry leads the orchestra through a colorful, multicultural program while giving a special nod to his native Puerto Rican roots with an orchestral arrangement of the well-known Puerto Rican bolero En Mi Viejo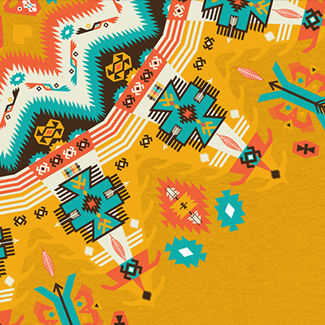 San Juan by Noel Estrada—often considered an unofficial national anthem for Puerto Rico. Plus, Jack Delano's Sinfonietta para Cuerdas—based on Puerto Rican rhythms—and selections from Bernstein's masterpiece multicultural musical, West Side Story. The program also features works like the "Final Dance" from Falla's Suite No. 2 from El Sombrero de tres picos, selections from Bizet's Suites No. 1 and 2 from Carmen, Moncayo's Huapango, and the finale of Rimsky-Korsakov's Capriccio espagnol, Opus 34.

Box Office: 713.224.7575
Group Sales: 713.238.1435
Houston Symphony
Jones Hall
615 Louisiana St. Suite 102
Houston, TX 77002
Direction (Map)
College Football
Steven F. Austin vs. Sam Houston State
NRG Stadium
The annual "Battle of the Piney Woods"
between Sam Houston State and Stephen F. Austin is a more than 90-year historic rivalry.
More info at www.nrgpark.com
Sat Oct 2, 2021 3:00 PM
NRG Stadium, 8400 Kirby Drive
Houston, TX 77054
Directions (map)
Fury Amateur
Series 35 MMA
@Arena Theatre
Saturday 10/2/2021 3:00 PM
Door Open 3:00 PM
This weekend its MMA -Mixed Martial Arts at Houston's Arena theatre. Mixed martial arts is essentially a sport in which fighters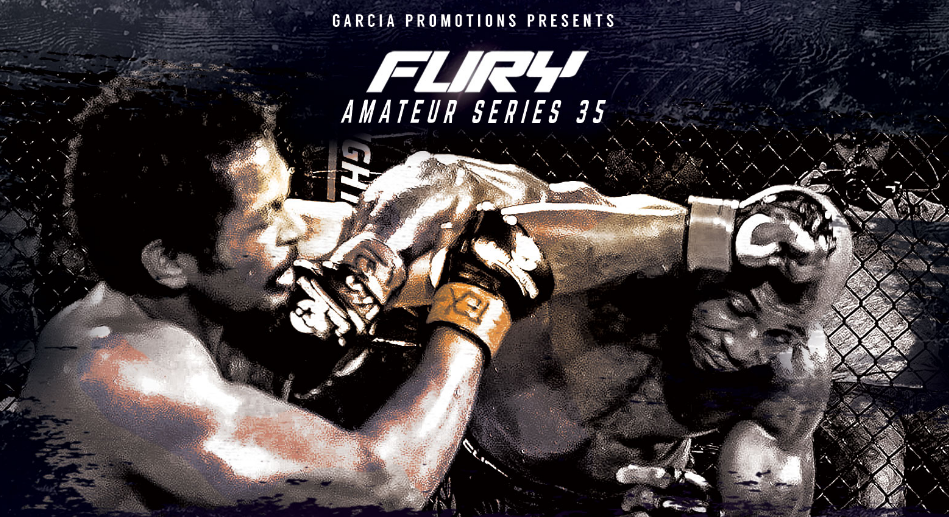 of any martial discipline, such as boxing, karate, jiu jitsu, wrestling and judo compete under rules that allow kicking, punching and grappling techniques, both stand-up and on the ground.
This weekend it will be 21-caged bouts (click here for card line Up from tapology.com)
Houston Arena Theatre
Arena Towers
7326 Southwest Fwy
Houston, TX 77074
Directions (Map
(713) 772-5900
Battle of the Piney Woods
@NRG Stadium


Stephen F. Austin Lumberjacks
vs. Sam Houston State Bearkats
The oldest college football rivalry returns to NRG Stadium Saturday, October 2, 2021. The Bearkats will take on the Lumberjacks in the Battle of the Piney Woods presented by H-E-B here at NRG Stadium!
Experience the 95th Battle of the Piney Woods.
The Battle of the Piney Woods is the rivalry between the Sam Houston State Bearkats and the Stephen F. Austin Lumberjacks. The rivalry is currently the second longest in the FCS with Bearkats leading the series in football 56–35–2 as of 2018
Drowning Pool
Warehouse Live
Saturday 10/2/2021 7:00 PM
Door Open 6:00 PM
Dallas' heavy metal, alternative metal, hard rock, post-grunge and nu metal group, Drowning Pool makes its way to Warehouse Live this weekend.
The band was named after the 1975 film The Drowning Pool. Since its formation, the band has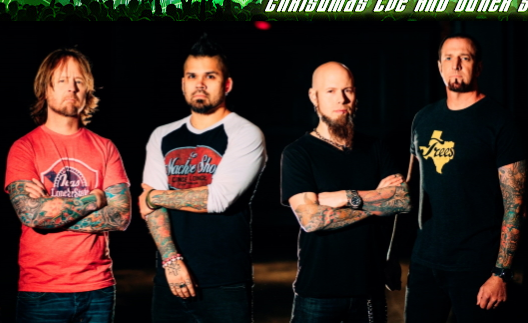 consisted of guitarist C.J. Pierce, bassist Stevie Benton, and drummer Mike Luce, as well as a revolving cast of vocalists, the latest being Jasen Moreno. The band's original vocalist Dave Williams was found dead on August 14, 2002 from heart disease.
The band has been influenced by black metal and death metal. Drowning Pool's influences include Metallica, Guns N' Roses, Anthrax, Testament, Slipknot, Alice in Chains, SOiL, Opeth, Nirvana, Soundgarden, Black Sabbath, Slayer, AC/DC, Led Zeppelin, Judas Priest, Iron Maiden, Mötley Crüe, the Beatles, Pantera, Sepultura and Suicidal Tendencies.
Saturday 10/2/2021 8:00 PM
Composer, arranger, songwriter and jazz pianist Rique Pantoja makes his way to Cezanne, this weekend with Gabriel Santiago (guitar), Ismael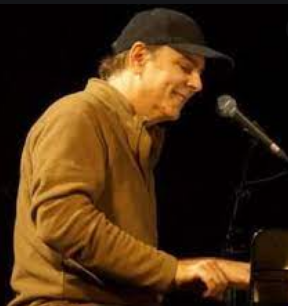 Ciriaco (bass), Adriano Santos (drums) and Woody Witt (saxes).
Pantoja grew up in Rio de Janeiro, but has been based in Los Angeles for nearly two decades.
Pantoja will be supported by Gabriel Santiago (guitar), Ismael Ciriaco (bass), Adriano Santos (drums) and Woody Witt (saxes). $15 cover, 2 drink minimum.
Cezanne
Inside Birraporetti's
Downtown Houston
500 Louisiana Ave
Houston, TX 77002
Directions (Map)
832-592-7464
Legendz of the Streetz
@Toyota Center
Presented By
We Are Live Entertainment
Saturday 10/9/2021 7:00 PM
The who's who of hip hop will be at Toyota Center on October 9th as the absolutely stacked Legendz of the Streetz Tour makes their way to the Bayou City. It'll be Rick Ross, Jeezy, Gucci Mane, 2 Chainz, Fabolous, Lil Kim, Boosie Badazz, DJ Drama and other surprise guests says We are Live Entertainment.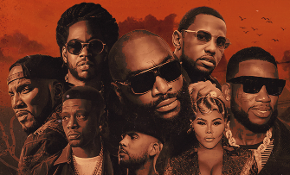 This concert at Toyota Center originally scheduled for May 9th, 2020 was rescheduled for October 9, 2021. All tickets purchased from the originally scheduled date are still valid.
Read more Legendz of the Streetz
Click Here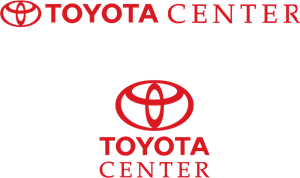 Toyota Center
1510 Polk Street
Houston, Tx 77002
Directions (Map)
713-758-7200
This Month @Houston's Improv
The Plastic Cup Boyz
@Houston Improv
Thursday 9/30/2021 8:00 PM
Friday 10/1/2021 7:30 PM & 9:45 PM
Saturday 10/2/2021 7:00 PM & 9:30 PM
Sunday 10/2/2021 7:30 PM
The Plastic Cup Boys: Na'im Lynn and Will "Spank" Horton seems to be the surest thing to come out of Jersey and it happened way before MTV was even a reality. This weekend they will be at Houston's Impro.
But you can blame it on the moon men or some other inter-galactic event but there's no denying that the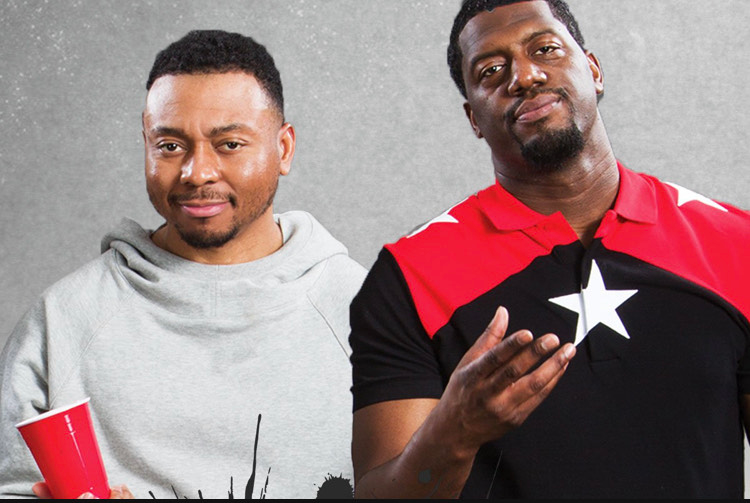 universe was blessed with the descent of Na'im Lynn landing in a small town named Hillside two miles east of Newark Liberty Airport (even then he was so fly he was two miles ahead of the plane!).
Nevertheless it was obvious a star was born. Growing up using Martin Lawrence and Eddie Murphy for muses it wasn't long before Na'im developed a knack for out-of-this-world comedy that has him skyrocketing to the top as the next big thing.
Best known as the opening act for his friend famed comedian Kevin Hart Na'im travels the world over blazing the stage as part of Hart's continuous tour that has produced two genius comedic movies - "Seriously Funny" and "Laugh at my Pain", which Na'im also stared in.
He helped me early, Na'im said of Hart. He taught me how to be more personal with my jokes. He was like yeah I don't care if you bomb just go up there and try some new s#it!'. Once he fed me that knowledge I took it and ran and I became really good. And from me becoming good he's become great because he has to get up there and follow me.
And speaking of followers, Lynn thousands of devout users and followers on Facebook and Twitter are privy to his hilarious up-to-the-minute antics and serve as a testing ground for his ever evolving material - much like his fellow classmates at Temple University who gave him his first standing ovation as a novice comic on the school's stage.
The then aspiring physical therapist ditched that career and a job at US Airways to pursue his passion. A week after calling it quits with the friendly skies he won a showcase with NBC thus starting a ripple effect that has had him riding a wave of success ever since with spots on Comedy Central HBO BET TvOne UPN VH1 and Jamie Foxx's Foxxhole Comedy Series just to name a few. Inspired by comedic legends and presently working with some of comedy's greats Na'im has no choice but to take his position on the brink of major stardom to achieve his full potential as a comedic dynamo. Will "Spank"Horton is an explosive performer unlike any other whose ability to engage an audience is nationally known. This hilariously cool comedian takes charge while he holds the audience's attention with his lightening wit spontaneous snaps and improvisation. His stand-up comedy performance is at its peak and he is heralded by critics as one of the most talented new comedians to come out of Philadelphia Pennsylvania. He has toured with BET's Comic View and has appeared at various comedy clubs around the country such as the Laff House (Philadelphia) House of Comedy (Virginia) Jakes On US (Washington D.C.) and Boston Comedy (New York) to name just a few.
The Improv
7620 Katy Freeway Space
455 Houston, TX 77024
Directions
Buy tickets over the phone:
713-333-8800
Bands For Good
Featuring Moodafaruka
Sponsored by
Sewell Audi Sugar Land


Friday, October 8, 2021 7:30 PM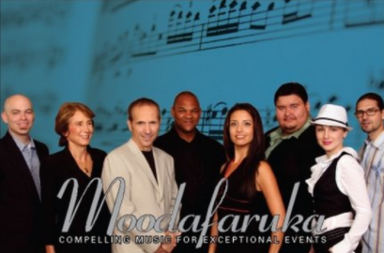 Bring a lawn chair or blanket and start your evening out with Moodafaruka in the Plaza for some awesome world beat music. They will take you to the four corners of the globe & beyond featuring a wonderful blend of Flamenco, Middle Eastern, Spanish and Western Motif. Plus, kick off Domestic Violence Awareness Month & learn more about Asians Against Domestic Abuse(AADA)…. they will be honoring those who have lost their lives, celebrating survivors and connecting with those working to end domestic violence.
Sugarland Town Square
Located at Highway 6 and U.S. 59
Sugar Land, TX 77479
Directions (Map)
281-242-2000
Risala Foundation's
Re-Awakenings Concert
Friday, October 15, 2021 7:30 PM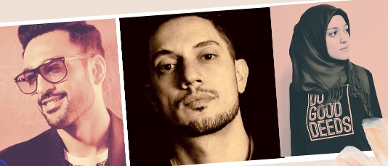 Risala is pleased to announce Re-Awakenings – an open air concert featuring world-renowned singer and songwriter Ali Sethi, Syrian-American rapper Omar Offendum, and spoken word artist Amal Kassir. You are cordially invited to a spiritual concert celebrating the human spirit and the diversity of the Islamic tradition. Enjoy the beauty, the artistry, and the depth of the Islamic tradition – mixing East and West and the modern and the ancient. Bring your lawn chair and a friend. We can't wait to see you!

Sugarland Town Square
Located at Highway 6 and U.S. 59
Sugar Land, TX 77479
Directions (Map)
281-242-2000

Lyrics on the Lawn
Featuring
Legendary Rhythm Bandits
Friday, October 22, 2021 7:30 PM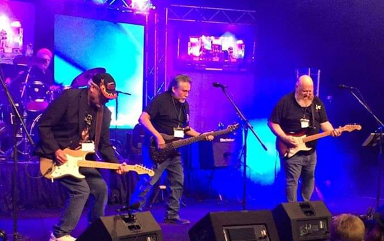 We're turning the Plaza into one big party, so come hang out and have some fun with family and friends while listening to live music from The Legendary Rhythm Bandits. The band is Legendary because the players have over 100 years of combined band experience! Its Rhythm is self-evident as the beat of the drums and the thump of the bass bring crowds to their feet. The Bandits "borrow" from all genres of great music, including Classic Rock, Country, Jazz, Soul, and Rhythm & Blues. The Legendary Rhythm Bandits rock every type of venue, whether it's a Texas Honky-Tonk, a Rock and Roll Club, or a smoky Blues Bar. A crowd favorite at their previous Sugar Land Town Square shows, The Legendary Rhythm Bandits are sure to entertain.
Sugarland Town Square
Located at Highway 6 and U.S. 59
Sugar Land, TX 77479
Directions (Map)
281-242-2000
The Art Museum of Texas
@Sugraland Town Square
Established in 2020, Art Museum TX is a not-for-profit institution in Fort Bend County,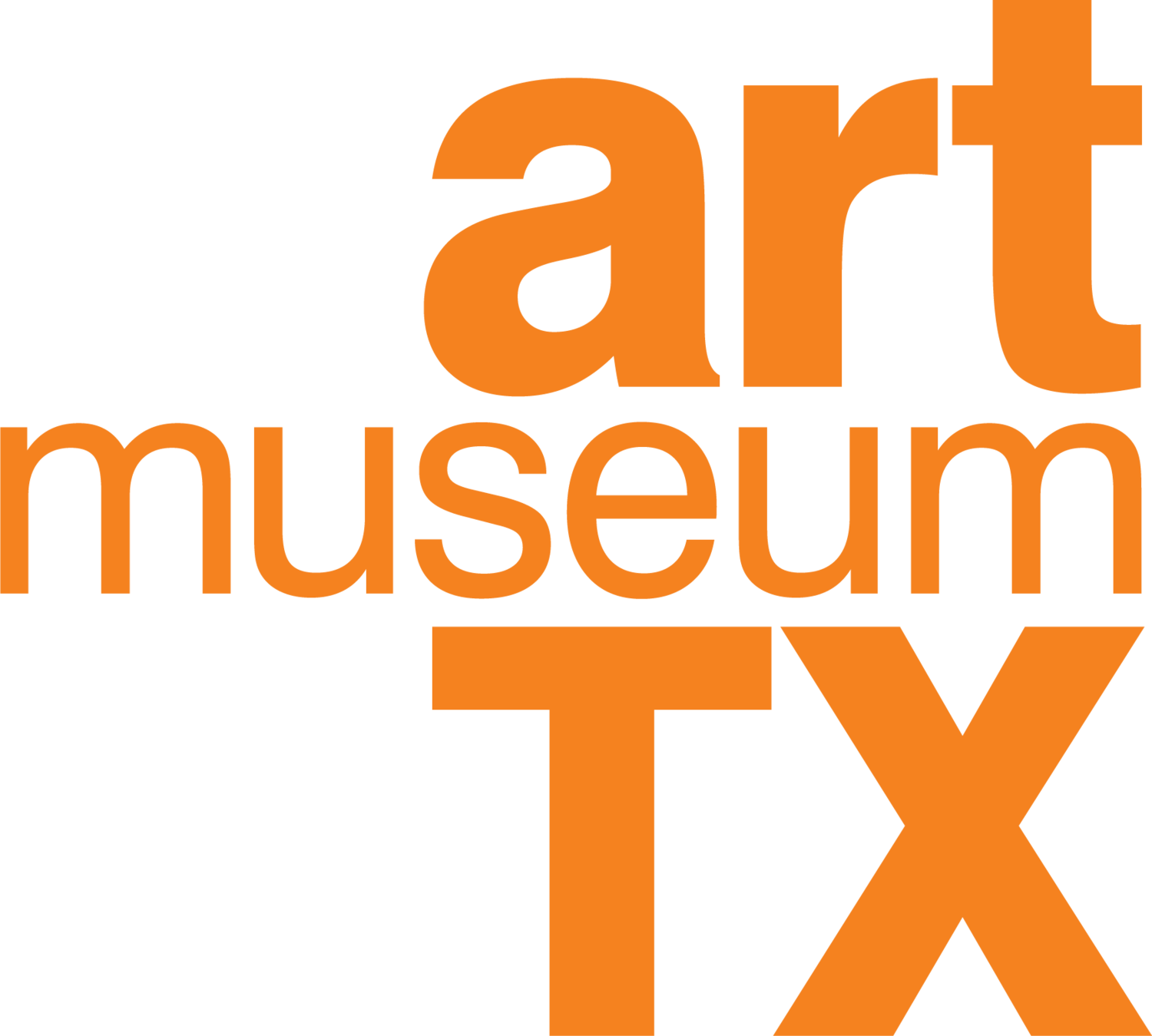 Texas, dedicated to presenting the region's contemporary art to the public. Art Museum TX provides an interchange for visual arts of the present and recent past, presents new directions in art, strives to engage the public, and encourages a greater understanding of contemporary art through education programs.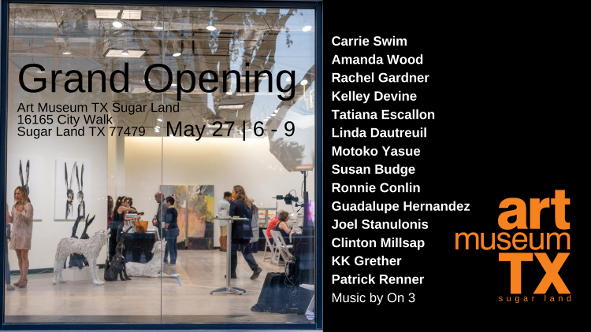 Art Museum TX is a museum dedicated to reaching our Fort Bend area population from one end of the region to the other, reaching throughout the surrounding areas and growing a wider audience. Art Museum TX is introducing art to so many. We bring art to YOU by opening our art space where YOU already frequent! We are in THE NEIGHBORHOOD!
Art Museum TX
16165 CITY WALK
SUGAR LAND TX 77479
Directions
Admission Free
Suggested Donation $5.00
Houston's Online Weekend Entertainment Guide
Looking for that Saturday weekend event and can't find it
try our custom "Google Search"