Saturday
September 25th, 2021
Weekend Saturday is updated continuously


Wynonna
& Cactus Party of Two
with special guest
Abby Hamilton
Wynonna Judd
Cactus Moser
Abby Hamilton
@The Heights Theatre
Saturday 9/25/2021 8:00 PM
Sunday 9/26/2021 8:00 PM
Doors Open 7:00 PM
Lobby 6:00 PM
Country music legends Wynonna Judd & Cactus Moser make their Heights Theater debut with Wynonna & Cactus: Party of Two. Wynonna has always revolved her career around telling stories.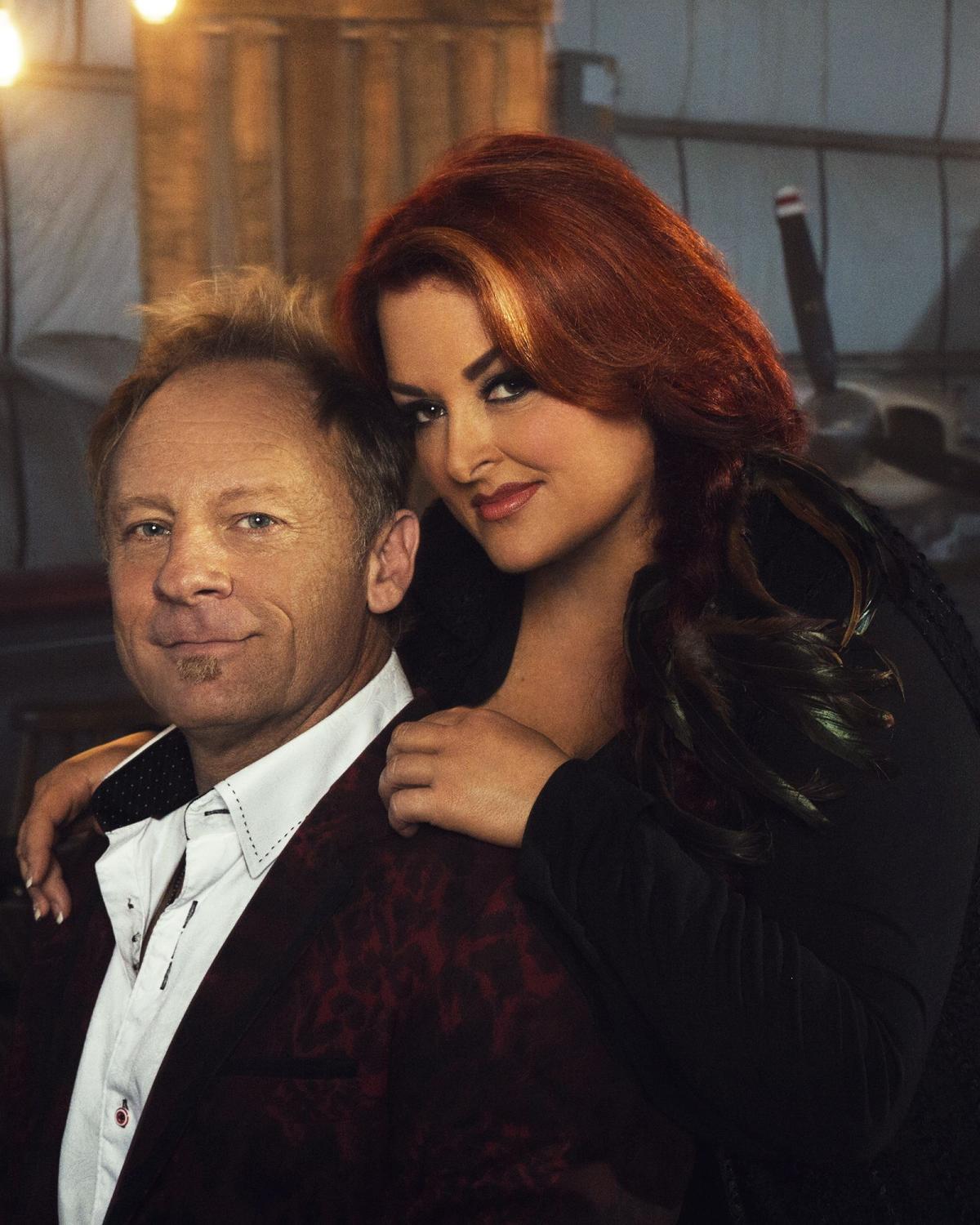 Whether performing alongside her mother as one half of the legendary duo The Judds, or pushing the boundaries on her own mega-successful solo path, Wynonna's ability to reach the heart of the human spirit through her bold and unflinching honesty, is the entertainer's true gift.
Respected by the millions of fans who are drawn to her music and undeniable talent, Wynonna's rich and commanding voice has sold over 30-million albums worldwide spanning her remarkable 34-year career. As one-half of the legendary mother/daughter duo "The Judds," Wynonna was once dubbed by Rolling Stone as "the greatest female country singer since Patsy Cline." This iconic performer has received over 60 industry awards, with countless charting singles, including 20 No.1 hits such as "Mama He's Crazy," "Why Not me," and "Grandpa, (Tell Me 'Bout The Good Ole Days).
Wynonna & Cactus: Party of Two will include stripped down performances featuring unparalleled acoustics, stories and rich, soulful vocals. Plus a few surprises!
Saturday 9/25/2021 8:00 PM
Doors Open 7:00 PM
Marisela Hernandez known by her stage name Marisela makes her way to Houston's Arena Theatre this weekend.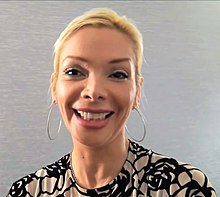 Marisela recorded her first album when she was 15 years-old in 1984.
Marisela's early career was helped immensely by the famous Mexican TV show of Siempre en Domingo by Raúl Velasco and then later expanding into the United States by the help of many other Spanish broadcasting shows such as Cristina, Don Francisco, Sábado Gigante, and many other shows famous in the 80's and 90's.
Marisela's first record release was titled Sin El a production of Enrique Elizondo and songs from the now well known Marco Antonio Solís who composed all the songs of her first hit album. Thanks to song writer/composer and singer Marco Antonio Solis, one of Mexico's celebrated music artists of all time, her romantic CD was an instant hit. "La Pareja Ideal" a duet between Marisela and Marco Antonio Solis is one of her most memorable songs, being promoted while the two were actually dating.
The romance ended of course because of the love triangle between Marisela, Marco Antonio Solis and Beatriz Adrianna who was also a rising artist whose album Marco Antonio Solis was promoting.
Marisela is one of very few singers who have managed to survive in the music business only by playing concerts in Mexican venues known as palenques.

Marisela has continued recording songs like, "Completamente Tuya", "Enamorada y Herida", "Sola con mi Soledad", "Ya No", "El Chico Aquel", "Mi Problema" and many more.

Marisela is one of the artists that will always remain a favorite in the hearts of her audience. Now in the heart of a new generation to come that is through their parents listening to her songs and becoming fans of her all over again. She is now known as "La Dama de Hierro." To date, Marisela has recorded 14 albums.
Houston Arena Theatre
in Arena Towers
7326 Southwest Fwy
Houston, TX 77074
713-772-5900
Directions (Map)
Adema and Flaw
@Warehouse Live
Saturday 9/25/2021 6:30 PM
Door Open 6:00 PM
Adema's music has been described as nu metal alternative rock, post-grunge and hard rock.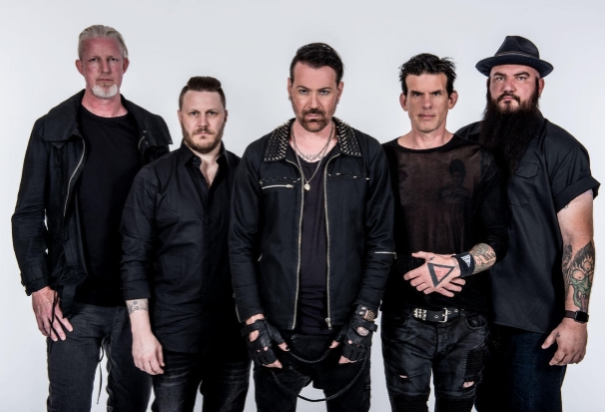 This weekend Adema will be in Houston at Warehouse Live.
Adema formed in the California Central Valley that spawned Korn and Videodrone. The melodic hard rock band consists of guitarist Mike Ransom, guitarist Tim Fluckey, bassist Dave DeRoo, drummer Kris Kohls, and singer Mark Chavez, the younger half-brother of Korn's Jonathan Davis.

In March, 2017, Mark Chavez was seen rehearsing with original members of Adema, signifying his return to band. They performed with him at the Whisky A Go Go in May, his first show with the band in six years. The band later confirmed that they were working on a new album. Following their last shows in December of that year, no news emerged until June 2019, when it was announced that Chavez had departed again. Julien-K frontman Ryan Shuck confirmed he would be fronting the band for their fall tour with Powerman 5000. In March 2021, the band announced via their Facebook page that they are in the studio working on new material. Various pictures and videos of the band members recording their tracks were shown.
Adema released their new single with new frontman Ryan Shuck titled "Ready to Die" back in August.
Turner Evolution
@NRG Center
Saturday 9/25/2021 7:00 PM
thru Monday 9/27/2021
Turner started in the small rural town of York, Pennsylvania. A hometown event fueled by passionate automotive enthusiasts. With over a decade in the making, they have grown to eight major cities across the country in just four years, including being the first import automotive show to debut in Puerto Rico in 2019.

With every aspect of their shows they strive to be the standard when it comes to Quality Automotive Events. Their events unify multiple subcultures under one roof, and provide forms of entertainment ranging from BMX and B-Boy demos, to DJs, concerts and giveaways.
Turner Evolution says, "This industry is in our roots. We take great pride in our growth and it is our continued mission to be a pillar of professionalism and progress in the automotive industry while still preserving the integrity of our culture."
College Football
Rice Owls vs. Texas Southern
College football on the Rice University campus
More info at www.riceowls.com
Saturday September 25, 2021 5:30 PM
Rice Stadium, 6100 Main Street, Houston, TX
Directions (map)
College Football
Houston Cougars vs. Navy
TDECU Stadium
College football on the
University of Houston campus
More info at www.uhcougars.com
Saturday September 25, 2021 2:30 PM
3847 Holman St, Houston, TX 77004
Directions (map)
Shen Yun Performing Arts
Wortham Center
Shen Yun invites you to travel back to the magical world of ancient China. Experience a lost culture through the incredible art of classical Chinese dance, and see legends come to life. Shen Yun makes this possible by pushing the boundaries of the performing arts, with a unique blend of stunning costuming, high-tech backdrops, and an orchestra like no other. Be prepared for a theatrical experience that will take your breath away! More information at www.shenyun.com/Houston
Saturday September 25, 2021
2:00 PM and 7:00 PM
501 Texas Ave, Houston, TX 77002
Directions (map)
Foundation
For Modern Music
Presents
Salsa y Salud
@Miller Outdoor Theatre
Saturday 9/25/2021 8:00 PM
Texas' biggest live Salsa and Dance show! A fully staged theatrical production features international, regional, and local artists, an original production guaranteed to make you dance! Salsa y Salud combines high-energy salsa hits and classics with soulful dancing, featuring specially arranged music for the evening with many of the selections being world premieres. Original choreography and a cast of over 50 make this a memorable evening for the entire family!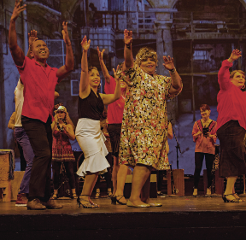 Foundation for Modern Music's (FMM) mission is to enhance, stimulate and educate our community through high-quality contemporary performing arts programs and collaborations that are inclusive and accessible to people of all ages, cultural backgrounds and socio-economic levels.
All performances at Miller Outdoor Theatre are FREE!
Miller Outdoor Theatre
Hermann Park
6000 Hermann Park Dr
Houston, TX 77030
Directions click here
(832) 487-7102
Houston Symphony
Classical Concert
The Artistry
of Augustin Hadelich
@Jones Hall
Saturday 9/25/2021 8:00 PM
Sunday 9/26/2021 2:30 PM
This weekend in its classical performances the Houston Symphony presents "The Artistry of Augustin Hadelich".
Amazing artistry, beloved favorites, and exciting new discoveries are all in store in these concerts featuring brilliant Grammy Award-winning violinist Augustin Hadelich as soloist and leader. The concerts begin with Bach's magnificent Concerto for Violin and Oboe, spotlighting Principal Oboe Jonathan Fischer.
Shen Yun Performing Arts
@Wortham Center
Brown Theater
Saturday 9/25/2021 2:00 PM & 7:00 PM
Sunday 9/26/2021 1:00 PM
Shen Yun invites you to travel back to the magical world of ancient China. Experience a lost culture through the incredible art of classical Chinese dance, and see legends come to life. This weekend and next the performance troop make their way to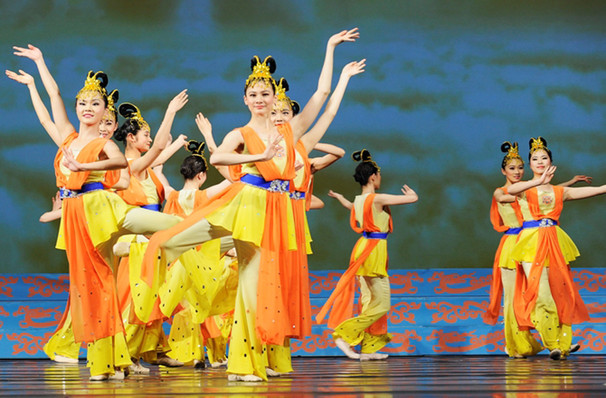 Wortham Center.
Shen Yun makes this possible by pushing the boundaries of the performing arts, with a unique blend of stunning costuming, high-tech backdrops, and an orchestra like no other. Be prepared for a theatrical experience that will take your breath away!
The traditional Chinese culture Shen Yun presents cannot be seen anywhere else in the world—not even in China. There, the ruling communist regime has viewed China's rich spiritual and artistic heritage as a threat to its ideology and for decades tried to erase it.
But in 2006, a group of Chinese artists came together in New York with a vision: to revive the best of China's cultural heritage and share it with the world. They drew courage and inspiration from their practice of Falun Dafa—a spiritual discipline based on the principles of truthfulness, compassion, and tolerance. The company's repertoire includes important works shedding light on the plight of people like them in communist China today.
After a decade of performing around the world to sold-out audiences everywhere, Shen Yun has brought a great civilization back from the brink of extinction.
Wortham Theater Center
501 Texas Avenue
Houston, Tx 77002
Directions (Map)
713-524-5050
Led Zeppelin 2
@HOB Houston
Saturday 09/25/2021 8:00 PM
Doors Open 7:00 PM
Led Zeppelin 2 - The Live Experience brings you the excitement of Led Zeppelin "In Concert" by re-enacting the live improvisation & onstage interaction that earned Led Zeppelin their legendary status for performing. Rather than a "greatest hits" show, you get to experience Zeppelin as Zeppelin would have played in front of an audience.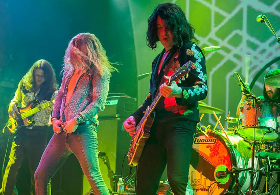 Jim DeRogatis of The Chicago Sun-Times said of Led Zeppelin 2, "... Bruce Lamont, Paul Kamp and the killer rhythm section of Ian Lee and Matt Longbons bill themselves as Led Zeppelin 2, and they do as good a Zep as Zep ever did back in the day."
HOB Houston
in GreenStreet
1204 Caroline St.
Houston, TX
(888) 402-5837
Directions (Map)
Art Fristoe Quartet
@Cezanne
Saturday 9/25/2021 8:00 PM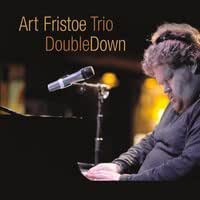 Pianist Art Fristoe is one of Houston's finest pianists and Cezanne is happy to present his quartet with Seth Paynter (saxes), Shawn Conley (bass) and Daleton Lee (drums)
Sets are at 8 and 9:45 pm, cover charge is $15
This Month @Houston's Improv
Dave Attell
@Houston's Improv
Friday 9/24/2021 7:30 PM & 9:45 PM
Saturday 9/25/2021 7:00 PM & 9:30 PM
Born in Queens and raised on Long Island Dave Attell got into stand-up comedy in the late eighties after graduating from New York University with a degree in Film and Television. Attell used this prestigious degree to land amazing jobs in the food service industry - as a waiter. At night he would hit the "open mic" circuit in Manhattan. After many years Attell worked his way up through the club scene onto the road touring across America as a national headliner and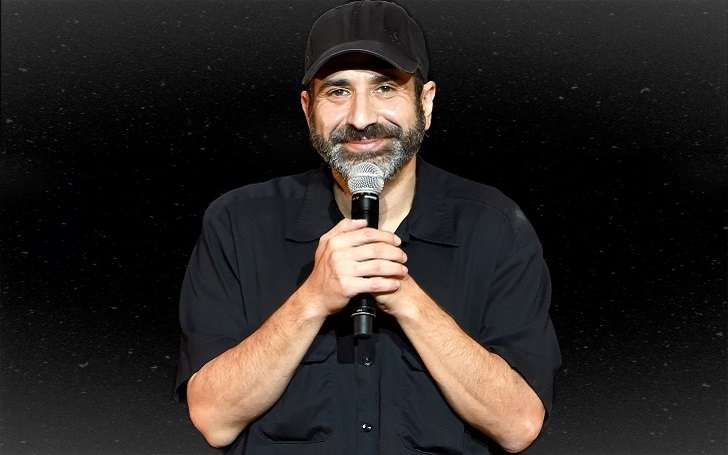 developing a huge following among fans and the industry alike.
Dave Attell is currently the creator and host of "Dave's Old Porn" on Showtime. He was named one of the "25 Funniest People in America" by Entertainment Weekly Magazine. His caustic wit rapid-fire delivery and his choice of material that can best be described as "very adult" has earned him the reputation as a "comic's comic." But if you ask Attell he'd say "I'm just trying to get some laughs and sell some drinks."
In 2001 Attell used this love of booze and laughter to create and host the hit series "Insomniac with Dave Attell" for Comedy Central. A travelogue show in which Attell goes from city to city looking for late-night fun The New York Times called the show "a doubly rare beast a comedy without rancor and a travel show about the virtues of the American underdog." To Attell the Insomniac show is more of a cross between "Girls Gone Wild" and "Cops".
After four seasons of "Insomniac " Attell taped several hour-long "Insomniac" specials overseas in Japan Germany England and Brazil. Once back in the states he headed out on a thirty-five city theatre tour ending in Vegas where he hosted a two-hour special for Comedy Central featuring Sean Rouse Greg Geraldo and Dane Cook some of the biggest comics in the country.
Dave Attell has made numerous appearances on "The Late Show with David Letterman " "The Tonight Show with Jay Leno " "Late Night with Conan O'Brien " "The Howard Stern Show " "Last Call with Carson Daly" and "The Daily Show with Jon Stewart". He also appeared in Chris Rock's cult film "Pootie Tang". Other television credits include FOX's "Arrested Development " NBC's "Ed " HBO Comedy Central's "Tough Crowd with Colin Quinn" and his own half-hour stand-up special "Comedy Central Presents Dave Attell".
The Improv
7620 Katy Freeway Space
455 Houston, TX 77024
Directions
Buy tickets over the phone:
713-333-8800
The Plastic Cup Boyz
@Houston Improv
Thursday 9/30/2021 8:00 PM
Friday 10/1/2021 7:30 PM & 9:45 PM
Saturday 10/2/2021 7:00 PM & 9:30 PM
Sunday 10/2/2021 7:30 PM
The Plastic Cup Boys: Na'im Lynn and Will "Spank" Horton seems to be the surest thing to come out of Jersey and it happened way before MTV was even a reality. This weekend they will be at Houston's Impro.
But you can blame it on the moon men or some other inter-galactic event but there's no denying that the universe was blessed with the descent of Na'im Lynn landing in a small town named Hillside two miles east of Newark Liberty Airport (even then he was so fly he was two miles ahead of the plane!).
Nevertheless it was obvious a star was born. Growing up using Martin Lawrence and Eddie Murphy for muses it wasn't long before Na'im developed a knack for out-of-this-world comedy that has him skyrocketing to the top as the next big thing.
Best known as the opening act for his friend famed comedian Kevin Hart Na'im travels the world over blazing the stage as part of Hart's continuous tour that has produced two genius comedic movies - "Seriously Funny" and "Laugh at my Pain", which Na'im also stared in.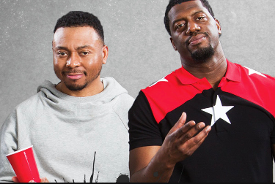 He helped me early, Na'im said of Hart. He taught me how to be more personal with my jokes. He was like yeah I don't care if you bomb just go up there and try some new s#it!'. Once he fed me that knowledge I took it and ran and I became really good. And from me becoming good he's become great because he has to get up there and follow me.
And speaking of followers, Lynn thousands of devout users and followers on Facebook and Twitter are privy to his hilarious up-to-the-minute antics and serve as a testing ground for his ever evolving material - much like his fellow classmates at Temple University who gave him his first standing ovation as a novice comic on the school's stage.
The then aspiring physical therapist ditched that career and a job at US Airways to pursue his passion. A week after calling it quits with the friendly skies he won a showcase with NBC thus starting a ripple effect that has had him riding a wave of success ever since with spots on Comedy Central HBO BET TvOne UPN VH1 and Jamie Foxx's Foxxhole Comedy Series just to name a few. Inspired by comedic legends and presently working with some of comedy's greats Na'im has no choice but to take his position on the brink of major stardom to achieve his full potential as a comedic dynamo. Will "Spank"Horton is an explosive performer unlike any other whose ability to engage an audience is nationally known. This hilariously cool comedian takes charge while he holds the audience's attention with his lightening wit spontaneous snaps and improvisation. His stand-up comedy performance is at its peak and he is heralded by critics as one of the most talented new comedians to come out of Philadelphia Pennsylvania. He has toured with BET's Comic View and has appeared at various comedy clubs around the country such as the Laff House (Philadelphia) House of Comedy (Virginia) Jakes On US (Washington D.C.) and Boston Comedy (New York) to name just a few.
The Improv
7620 Katy Freeway Space
455 Houston, TX 77024
Directions
Buy tickets over the phone:
713-333-8800
Music in the Plaza
Featuring
Cornerstone Community
Bible Church


Friday, September 24, 2021 7:30 PM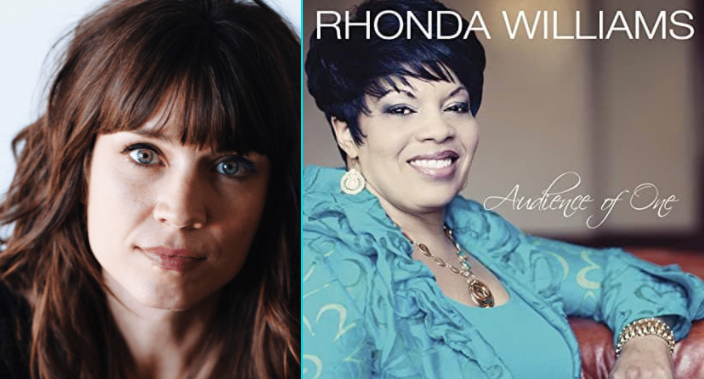 Cornerstone Community Bible Church is happy to present a night of music in the Plaza featuring stand-out local musicians and singers including Lizi Bailey and Rhonda Williams. Make plans to join them for a fun evening of joyful, upbeat music that will be encouraging for you and your family.
Sugarland Town Square
Located at Highway 6 and U.S. 59
Sugar Land, TX 77479
Directions (Map)
281-242-2000
Town Square Tribute
Stevie Nicks
& Fleetwood Mac Cover


Saturday, September 25, 2021 7:30 PM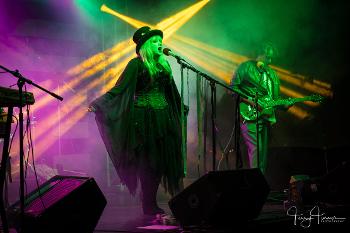 Nightbird captures the fire, energy, and spirit of Fleetwood Mac and Stevie Nicks with their spot-on tribute performances. Wowing audiences across Texas and Louisiana for the last 8 years, they are multiple-year recipients of Best Tribute Band nominations in the Houston Press Music Awards. Lead vocalist Brooke Alyson not only sounds like, but bears an uncanny resemblance to Stevie Nicks. "Like Stevie, I try to take you away to a little fantasy world for a while, and simply keep the dream alive that she began," says Alyson. "If I can do that, I've done my job." It's a job that Brooke Alyson and Nightbird band do exceptionally well.
Sugarland Town Square
Located at Highway 6 and U.S. 59
Sugar Land, TX 77479
Directions (Map)
281-242-2000

Bands For Good
Featuring Moodafaruka
Sponsored by
Sewell Audi Sugar Land


Friday, October 8, 2021 7:30 PM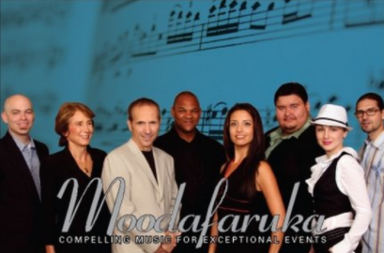 Bring a lawn chair or blanket and start your evening out with Moodafaruka in the Plaza for some awesome world beat music. They will take you to the four corners of the globe & beyond featuring a wonderful blend of Flamenco, Middle Eastern, Spanish and Western Motif. Plus, kick off Domestic Violence Awareness Month & learn more about Asians Against Domestic Abuse(AADA)…. they will be honoring those who have lost their lives, celebrating survivors and connecting with those working to end domestic violence.
Sugarland Town Square
Located at Highway 6 and U.S. 59
Sugar Land, TX 77479
Directions (Map)
281-242-2000
The Art Museum of Texas
@Sugraland Town Square
Established in 2020, Art Museum TX is a not-for-profit institution in Fort Bend County,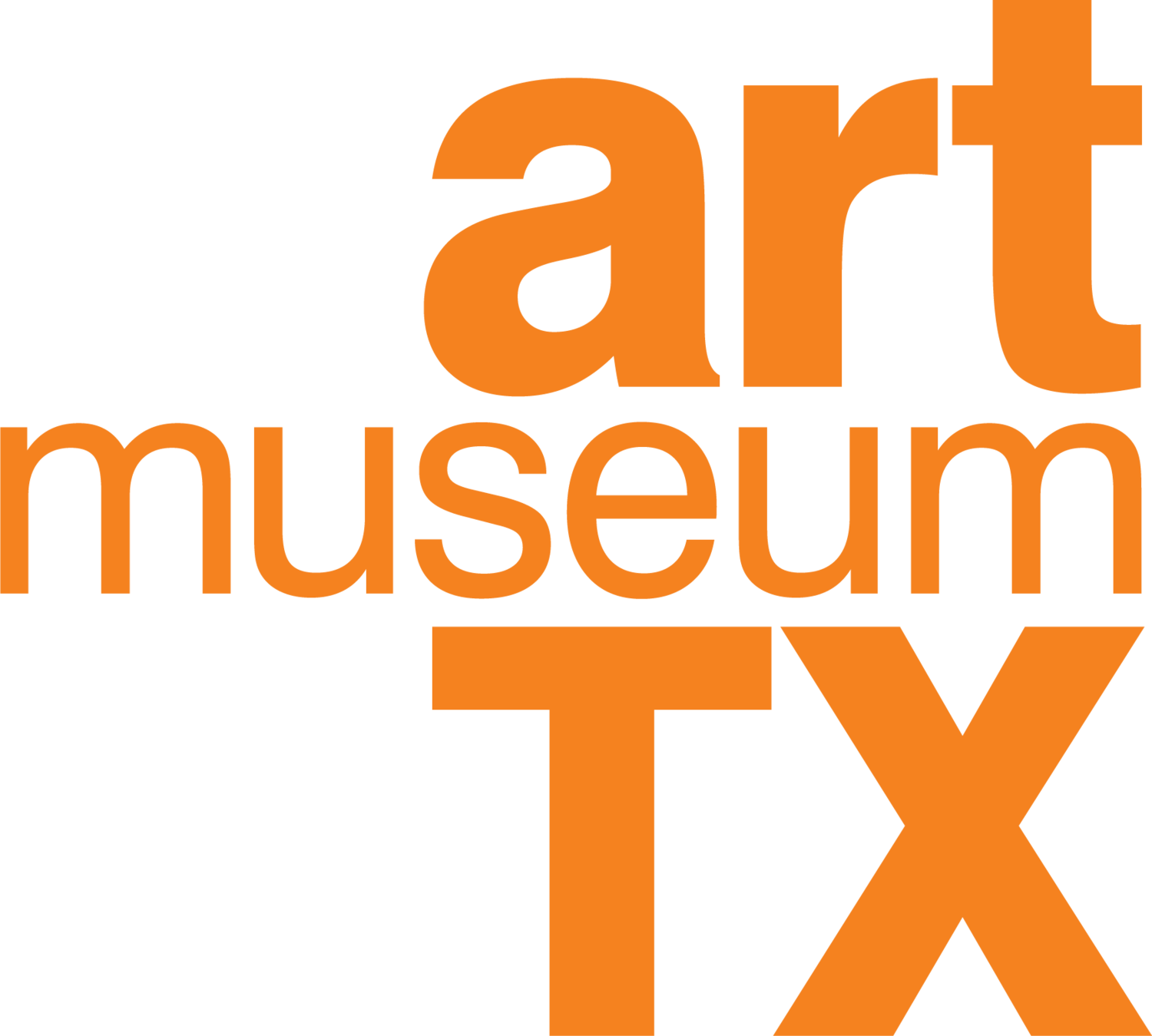 Texas, dedicated to presenting the region's contemporary art to the public. Art Museum TX provides an interchange for visual arts of the present and recent past, presents new directions in art, strives to engage the public, and encourages a greater understanding of contemporary art through education programs.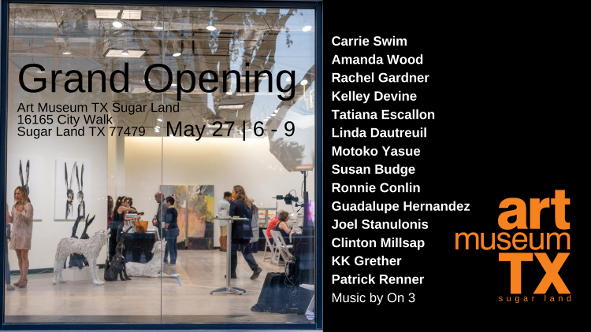 Art Museum TX is a museum dedicated to reaching our Fort Bend area population from one end of the region to the other, reaching throughout the surrounding areas and growing a wider audience. Art Museum TX is introducing art to so many. We bring art to YOU by opening our art space where YOU already frequent! We are in THE NEIGHBORHOOD!
Art Museum TX
16165 CITY WALK
SUGAR LAND TX 77479
Directions
Admission Free
Suggested Donation $5.00
Houston's Online Weekend Entertainment Guide
Looking for that Saturday weekend event and can't find it
try our custom "Google Search"