Sunday
December 3rd, 2021

Weekend Sundays is updated continuously
August Burns Red
Presents
Leveler 10 Year Anniversary Tour
@HOB Houston
This weekend its August Burns Red Presents Leveler 10 Year Anniversary Tour with Like Moths to Flames, Erra and Fit for a King.
August Burns Red includes; JB Brubaker [lead guitar], Brent Rambler [rhythm guitar], Matt Greiner [drums], Jake Luhrs [lead vocals], and Dustin Davidson [bass]. Their journey began back in 2003 with marathon jam sessions on a farm belonging to Matt's family in the egg refrigerator. Embracing a diehard Rust Belt work ethic, they tirelessly pushed towards the top of heavy music with a series of critically acclaimed albums and countless gigs.

A hard-earned high watermark, 2015's Found In Far Away Places marked their second consecutive Top 10 debut on the Billboard Top 200. The single "Identity" notched a GRAMMY® Award nod in the category of "Best Metal Performance." A streaming juggernaut, both "Identity" and "Ghosts" [feat. Jeremy McKinnon] crossed the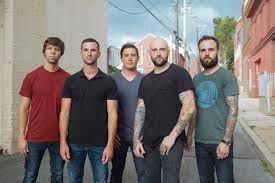 3-million mark on Spotify. When it came time to record their seventh full-length Phantom Anthem [Fearless Records] with longtime producers Carson Slovak and Grant McFarland, the game didn't change. The musicians put their heads down and rallied around the same shared goal, uncorking a barrage of infectious intensity, the boys augmented and amplified the touchstones of their signature style on Phantom Anthem. The musical equivalent of a clenched fist haymaker, the grooves hit harder, the hooks blaze brighter, and the instrumentation ignites even more intricacy.
Like Moths to Flames is an American metalcore band from Columbus, Ohio, formed in 2010 by former members of various bands, including Emarosa, Agraceful, the Crimson Armada, and My Ticket Home. The band has released four
studio albums and three EPs through Rise Records. The band's current line-up consists of lead vocalist Chris Roetter, bassist Aaron Evans, lead guitarist Jeremy Smith, and rhythm guitarist Zach Pishney. Roetter and Evans are the only two members of the original line-up that remain in the band.
Erra was formed in 2009 by high school friends Alex Ballew, Jesse Cash, Adam Hicks, Garrison Lee and Alan Rigdon in Birmingham, Alabama. The band wrote and self-released two EPs: a self-titled in 2009 and Andromeda in 2010. This gained the attention of Tragic Hero Records, which had signed them in 2011. Later that year, the band released their first studio album Impulse and toured with bands such as Born of Osiris and Upon a Burning Body.
The band has been referred to as "the spearhead of the whole modern/progressive metalcore movement" and have referred to their own style as "melodic-ambient."
Fit for a King, also known as FFAK, is an American metalcore band from Tyler, Texas formed in 2007. The band comprises drummer Jared Easterling, guitarists Bobby Lynge and Daniel Gailey, vocalist Ryan Kirby, and bassist Ryan "Tuck" O'Leary. Easterling is the only member of the original line-up that remains in the band. They released two independent EPs entitled Fit for a King in 2008 and Awaken the Vesper in 2009. They also released one independent album, Descendants, in 2011. After the band getting signed to Solid State Records, they released five studio albums through this label: Creation/Destruction (2013), Slave to Nothing (2014), Deathgrip (2016), Dark Skies (2018) and The Path, which was released on September 18, 2020.

HOB Houston
in GreenStreet
1204 Caroline St.
Houston, TX
(888) 402-5837
Directions (Map)
The Nutcracker
@The Wortham Center
Sunday 11/28/2021 1:00 PM & 6:30 PM
The Houston Ballet brings back The Nutcracker to the Wortham Center this year after the covid hiatus.

The ballet's marketing people tells us, "Bring the family back to the theater to share the joy of Clara's magical journey to the Kingdom of Sweets this holiday season! Stanton Welch's The
Nutcracker is a grand spectacle of opulence and one of the most splendid versions of this holiday classic ever staged. With hundreds of roles and a myriad of exquisite details that will leave you discovering something new in every performance, Welch's The Nutcracker is a positively joyous treat for ballet lovers of all ages. Rejoice in the return of this time-honored tradition!"
The Nutcracker we all know has become a holiday favorite and was created in 1892 as a two-act ballet, originally choreographed by Marius Petipa and Lev Ivanov with a score by Pyotr Ilyich Tchaikovsky (Op. 71). The libretto is adapted from E. T. A. Hoffmann's story "The Nutcracker and the Mouse King".
Tchaikovsky's score has become one of his most famous compositions. Among other things, the score is noted for its use of the celesta, an instrument that the composer had already employed in his much lesser known symphonic ballad The Voyevoda.
Houston's Weekend Planning Guide
(Weekendhouston.net) is a Targeted Premium Event Listings Journal/Calendar
Houston Texans vs Indianapolis Colts
The Houston Texans take
on the Indianapolis Colts

for Week 13 of the 2021 NFL Season.
NFL Football NRG Stadium
More info at
www.houstontexans.com
and www.nrgpark.com.
Sunday December 5, 2021 Noon
NRG Stadium, 8400 Kirby Drive
Houston, TX
Directions (map)
Sunday 12/5/2021 7:30 PM
Thursday 12/9/2021 8:00 PM
Friday 12/10/2021 7:30 PM & 9:45 PM
Saturday 12/11/2021 7:00 PM & 9:30 PM
Sunday 12/12/2021 7:30 PM
Gary Owen has been entertaining American audiences for more than a decade with his side-splitting comedy.
Having performed to sold-out audiences in all the major comedy clubs and theatres across the country, Owen is one of America's most beloved comedians and was proclaimed by Ebony magazine as Black America's "Favorite White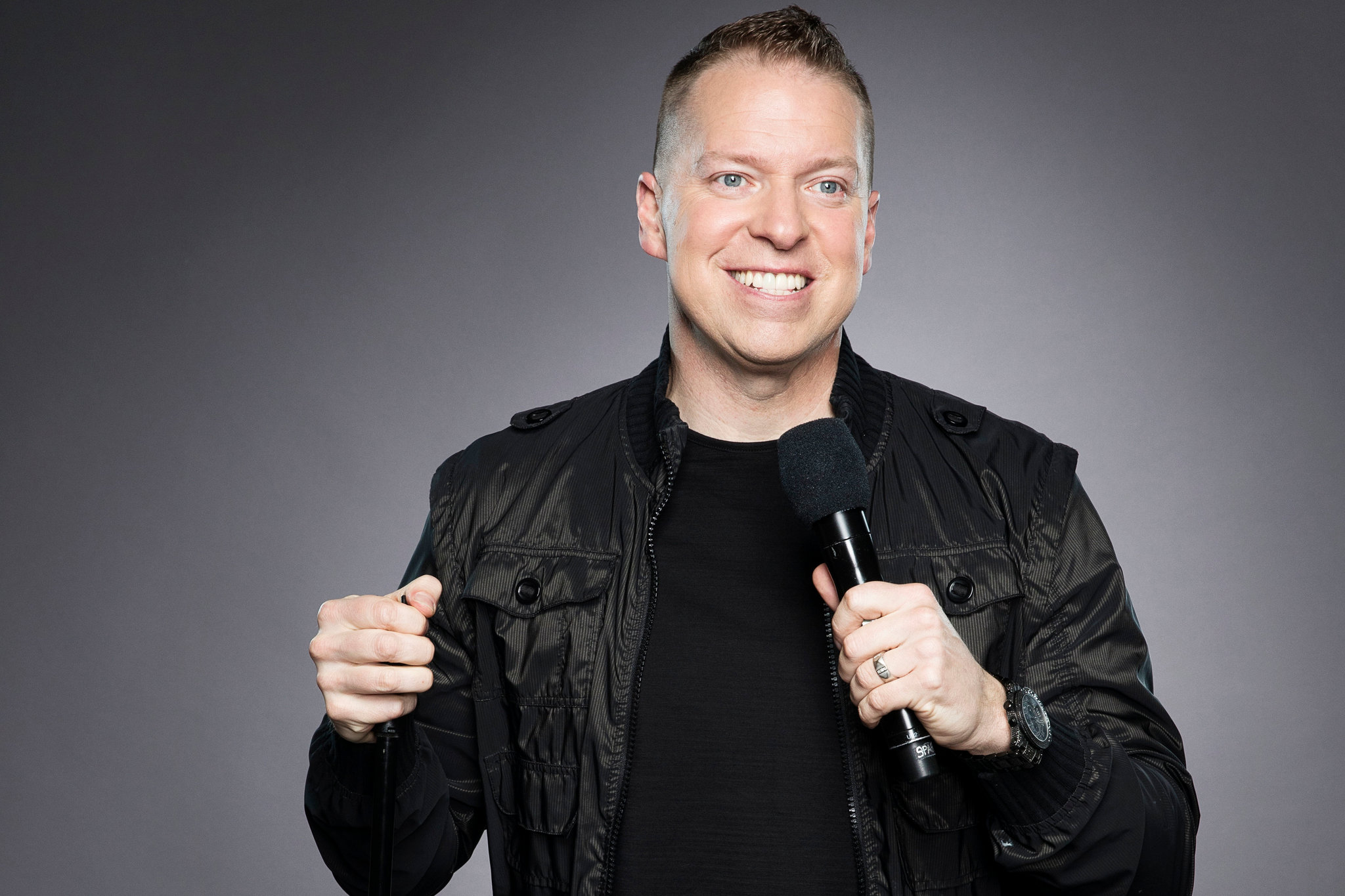 Comedian."
Owen will be a Houston's Improv for the next two weekends. Audiences can now see Owen in his fourth Showtime comedy special, "Gary Owen:DoinWhatIDo", which premiered in September. The Showtime special is afollow-up to his three previous Showtime specials, "I Got My Associates," in 2018, and "I Agree with Myself" and "True Story," both on Showtime in 2015.
Dickens on The Strand
on Galveston Island
Galveston Historical Foundation present their annual Dickens on The Strand this weekend, December 3rd through Sunday December 5, 2021. This will be the 48th year the foundation will be producing the festival. The annual festival is a holiday tradition with great family programming, live entertainment an special events.
The organizers say, "Brush off your bowlers and prepare your petticoats as Galveston Historical Foundation presents this 48th annual Dickens on The Strand. Held the first weekend in December, the annual festival is a holiday tradition with great family programming, live entertainment, special events, and more."
Houston Symphony's Tchaikovsky's
The Nutcracker Gil Shaham
@Jones Hall forThe Performing Arts
by Barack Obama (Author)
Bruce Springsteen (Author)
Renegades: Born in the USA is a candid, revealing, and entertaining dialogue between President Barack Obama and legendary musician Bruce Springsteen that explores everything from their origin stories and career-defining moments to our country's polarized politics and the growing distance between the American Dream and the American reality.
Filled with full-color photographs and rare archival material, it is a compelling and beautifully illustrated portrait of two outsiders—one Black and one white—looking for a way to connect their unconventional searches for meaning, identity, and community with the American story itself.
• Original introductions by President Obama and Bruce Springsteen
• Exclusive new material from the Renegades podcast recording sessions
• Obama's never-before-seen annotated speeches, including his "Remarks at the 50th Anniversary of the Selma to Montgomery Marches"
• Springsteen's handwritten lyrics for songs spanning his 50-year-long career
• Rare and exclusive photographs from the authors' personal archives
• Historical photographs and documents that provide rich visual context for their conversation

In a recording studio stocked with dozens of guitars, and on at least one Corvette ride, Obama and Springsteen discuss marriage and fatherhood, race and masculinity, the lure of the open road and the call back to home.
Houston's Online Weekend Planning Entertainment Guide
Looking for that Sunday weekend event and can't find it try our custom "Google Search"