Weekend Sundays is updated continuously
Houston Symphony Pops
Pink Martini featuring China Forbes
@Jones Hall for the Performing Arts
This weekend Houston's Symphony is describing their pops concert as, "Brimming with "fizzy spirit and breezy sophistication" (Chicago Sun-Times), Pink Martini is a glamorous and global phenomenon. Say "oui" to an exhilarating mix of Brazilian samba, Parisian café music, cabaret, and vintage jazz as this Houston favorite returns, featuring lead singer China Forbes-- Pink Martini, with a special appearance by NPR's Ari Shapiro."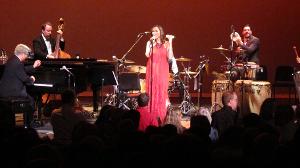 Featuring a dozen musicians with songs in 25 languages, Pink Martini has performs its multilingual repertoire on concert stages and with symphony orchestras throughout Europe, Asia, Greece, Turkey, the Middle East, Northern Africa, Australia, New Zealand, South America and North America. Now Houston at Jones Performing Arts Center.
. . . more Houston Symphony Pops
Pink Martini featuring China Forbes
@Jones Hall for the Performing Arts
(Click Here)
Houston Texans vs Tennessee Titans
@NRG stadium
Sunday 12/9/2022 Noon
The Houston Texans take on the Tennessee Titans
for Week 18 of the 2021 NFL Season.
Donnell Rawlings
@Improv Houston
Rawlings is touring the world performing to sold out audiences with his new show, "2Soon with Donnell Rawlings". This weekend he is in northwest Houston at the Improv. This guy is so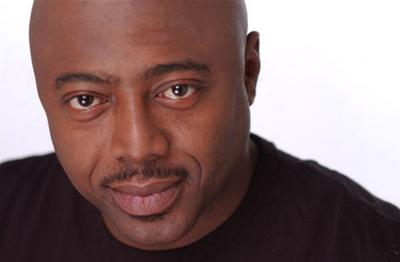 funny, particularly if you're trying to figure out today's racial climate. Houston's Weekend Planning guide says "move over Chris Rock and actor/comedian Anthony Anderson and let Rawlings sit by you.
Weekend Reads Sponsored by Macy's and Amazon.com

A "gripping" (Entertainment Weekly) mystery about a woman who thinks she's found the love of her life—until he disappears.
Before Owen Michaels disappears, he smuggles a note to his beloved wife of one year: Protect her. Despite her confusion and fear, Hannah Hall knows exactly to whom the note refers—Owen's sixteen-year-old daughter, Bailey. Bailey, who lost her mother tragically as a child. Bailey, who wants absolutely nothing to do with her new stepmother.
Hannah and Bailey set out to discover the truth. But as they start putting together the pieces of Owen's past, they soon realize they're also building a new future—one neither of them could have anticipated.
As Hannah's increasingly desperate calls to Owen go unanswered, as the FBI arrests Owen's boss, as a US marshal and federal agents arrive at her Sausalito home unannounced, Hannah quickly realizes her husband isn't who he said he was. And that Bailey just may hold the key to figuring out Owen's true identity—and why he really disappeared.
With its breakneck pacing, dizzying plot twists, and evocative family drama, The Last Thing He Told Me is a riveting mystery, certain to shock you with its final, heartbreaking turn.
by Barack Obama (Author)
Bruce Springsteen (Author)
Renegades: Born in the USA is a candid, revealing, and entertaining dialogue between President Barack Obama and legendary musician Bruce Springsteen that explores everything from their origin stories and career-defining moments to our country's polarized politics and the growing distance between the American Dream and the American reality.
Filled with full-color photographs and rare archival material, it is a compelling and beautifully illustrated portrait of two outsiders—one Black and one white—looking for a way to connect their unconventional searches for meaning, identity, and community with the American story itself.
• Original introductions by President Obama and Bruce Springsteen
• Exclusive new material from the Renegades podcast recording sessions
• Obama's never-before-seen annotated speeches, including his "Remarks at the 50th Anniversary of the Selma to Montgomery Marches"
• Springsteen's handwritten lyrics for songs spanning his 50-year-long career
• Rare and exclusive photographs from the authors' personal archives
• Historical photographs and documents that provide rich visual context for their conversation

In a recording studio stocked with dozens of guitars, and on at least one Corvette ride, Obama and Springsteen discuss marriage and fatherhood, race and masculinity, the lure of the open road and the call back to home.
Houston's Online Weekend Planning Entertainment Guide
Looking for that Sunday weekend event and can't find it try our custom "Google Search"