Weekend Fridays is updated continuously

Contact the venue for possible postponements or cancellations due to Covid 19 escalations
Kottonmouth Kings
@Warehouse Live
The Studio
Kottonmouth Kings is known for their activism in favor of legalizing cannabis, and often singing and rapping about smoking weed. They usehip hop, punk and rap rock songs that sometimes include elements of other music genres, including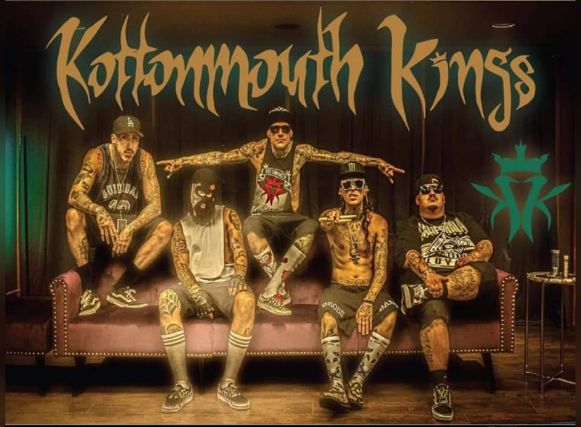 psychedelic rock, reggae, dubstep, bluegrass and jam band.
The Kottonmouth Kings out of Placentia, Orange County, California in 1996 was put together by D-Loc and Saint Dog.
Saint Dog, a founding member died in October of 2020. He was 44 years old.
(From Entertainment Weekly.com) "According to TMZ, which first reported the news, Saint Dog's friend found the star struggling to breathe in a bedroom and called 911 for help."
"He appeared in the band's first three projects: Stoners Reeking Havoc, Royal Highness, and Hidden Stash. Saint Dog also contributed to Mile High, Krown Power, and the group's last album, 2018's Kingdom Come."
Saint Dog, a founding member of the hip-hop collective Kottonmouth Kings, has died. He was 44.
"Born Steven Michael Thronson, the rapper was found unresponsive in a friend's residence in Victorville, Calif., around midnight on Wednesday, according to a coroner's release from the San Bernardino Sheriff's Department. Emergency responders pronounced Thronson dead at 12:10 a.m."
Houston Symphony Pops
Pink Martini featuring China Forbes
@Jones Hall for the Performing Arts
Friday 1/7/2022 8:00 PM
Saturday 1/8/2022 8:00 PM
Sunday 1/9/2022 2:30 PM
This weekend Houston's Symphony is describing their pops concert as, "Brimming with "fizzy spirit and breezy sophistication" (Chicago Sun-Times),
Pink Martini is a glamorous and global phenomenon. Say "oui" to an exhilarating mix of Brazilian samba, Parisian café music, cabaret, and vintage jazz as this Houston favorite returns, featuring lead singer China Forbes-- Pink Martini, with a special appearance by NPR's Ari Shapiro."
Featuring a dozen musicians with songs in 25 languages, Pink Martini has performs its multilingual repertoire on concert stages and with symphony orchestras throughout Europe, Asia, Greece, Turkey, the Middle East, Northern Africa, Australia, New Zealand, South America and North America. Now Houston at Jones Performing Arts Center.
. . . more Houston Symphony Pops
Pink Martini featuring China Forbes
@Jones Hall for the Performing Arts
(Click Here)
Mother Mother
@White Oak
Music Hall
Downstairs
The Canadian rock band Mother Mother make their way to Houston's White Oak Music Hall this weekend. Ryan Guldemond on guitar and vocals, Molly Guldemond and Jasmin Parkin on vocals and keyboard, Ali Siadat on drums, and Mike Young on bass. Longtime bassist Jeremy Page left the band in 2016.
The songs, in particular "Hayloft", "Arms Tonite", and "Wrecking Ball", became popular, with videos including cosplay and gothic fashion. Although no particular event caused the surge, the band's music did resonate with non-binary communities, as users played Mother Mother songs while discussing gender-related topics.
Lead vocalist, Ryan Guldemond, described the surge as a "high honor and huge compliment whenever it's suggested that our music might serve as an adequate soundtrack to a courageous journey of self-discovery that often rubs against societal norms". Guldemond further reiterated that their early music "really struggled to fit neatly into the industry standards of either a rock or pop format [...] I sang straight from my throat and had a much more androgynous tone. It was very rich with unisexual harmonies, as well as eccentric, quirky, aring lyrics. Perhaps it's just the right time for people to understand that music"
Mavis Staples in Concert
@The Grand Opera House in Galveston
It was back in October we saw Mavis Stables at Discovery Green's Jazz in the park series. This weekend Ms. Staples will be in Galveston at The Grand Opera House.
Mavis Staples now in her eighties was inducted into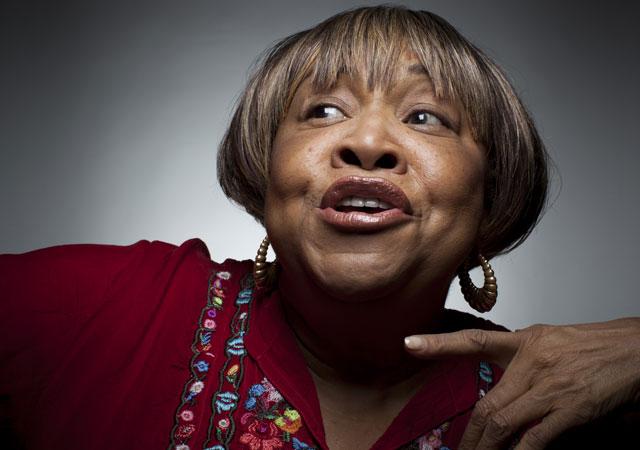 the Rock and Roll Hall of Fame in back in 1999 and the Blues Hall of Fame in 2017.
Staples began her career with her family group in 1950. Initially singing locally at churches and appearing on a weekly radio show, the Staples scored a hit in 1956 with "Uncloudy Day" for the Vee-Jay label. When Mavis graduated from what is now Paul Robeson High School in 1957, The Staple Singers took their music on the road. Led by family patriarch Roebuck "Pops" Staples on guitar and including the voices of Mavis and her siblings Cleotha, Yvonne, and Pervis. The Staples family were called "God's Greatest Hitmakers".

This weekend its Mavis Staples in Galveston at
The Grand Opera House.
The Grand Opera House
in Galveston
2020 Postoffice Street
Galveston, TX 77550
Directions (Map)
Phone: (409) 765-1894
Maddie & Tae is the female country music duo of Madison Font and Taylor Kerr, both of whom are singers, songwriters, and guitarists. The duo was signed to the revived Dot Records back in 2014.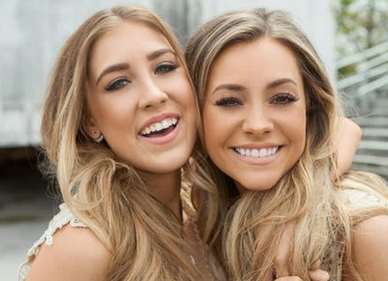 This weekend they're at Live Nation's HOB Houston.
Their debut album, Start Here, was released on August 28, 2015, and includes the singles "Girl in a Country Song", "Fly", "Shut Up and Fish", and "Sierra". Following the closure of Dot, they signed to Mercury Nashville in 2018. They released their second studio album The Way It Feels for the label in 2020.
Back in 2014 Alanna Conaway of Roughstock.com wrote of the duo's sound of their release, "Girl In A Country Song" (it) is not the revolutionary song some make it out to be, nor is it really even anti-"Bro-Country," but what it is is a strong opening salvo of a song for a young duo that could very well become one of Country music's top-drawing superstars. They'll get there by continuing to be willing to challenge the norm with songs that showcase what the duo is about while asking questions like this one, which simply asks that the male country stars maybe talk a little less about one-dimensional girls as we all know girls in real life are more than the "girls in a country song" are made out to be."
HOB Houston
in GreenStreet
1204 Caroline St.
Houston, TX
(888) 402-5837
Directions (Map)
Donnell Rawlings
@Improv Houston
Friday 1/7/2022 7:30 PM & 9:45 PM
Saturday 1/8/2022 7:00 PM & 9:30 PM
Sunday 1/9/2022 9:30 PM
Rawlings is touring the world performing to sold out audiences with his new show, "2Soon with Donnell Rawlings". This weekend he is in northwest Houston at the Improv. This guy is so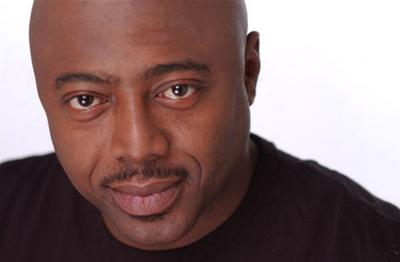 funny, particularly if you're trying to figure out today's racial climate. Houston's Weekend Planning guide says "move over Chris Rock and actor/comedian Anthony Anderson and let Rawlings sit by you.
Donnell Rawlings Brothers have two kinds of laughs Shaq's Five Minute FunniesComedy Shaq
Since you are here...
Houston's Weekend Planning Guide is updated on a continuous bias for all in the Greater Houston Area. We haven't put up a paywall or asked anyone to log-in to see our content. We want to keep it that way. We accept advertising, but the revenue from that area is not enough to support us. If everyone who reads our weekend entertainment blog, who likes it and helps to support it, our future would be much more secure. For as little as $1 or more, you can support Houston's Weekend Planning Guide – and it only takes a minute. Thank you.
Houston's Online Weekend Entertainment Guide
Looking for that Friday weekend event and can't find it, try our custom "Google Search"