Houston's Weekend Planning Guide
(Weekendhouston.net) is a Targeted Premium Event Listings Journal/Calendar
Weekend Fridays is updated continuously
Enrique Iglesias
& Ricky Martin
With Sebastian Yatra
@Toyota Center
Friday 11/5/2021 7:30 PM
Doors Open 6:30 PM
Enrique Iglesias and Ricky Martin this weekend will be at Houston's Toyota Center with a reschedule tour from last year due to the pandemic.

The promoters would like everyone to know. All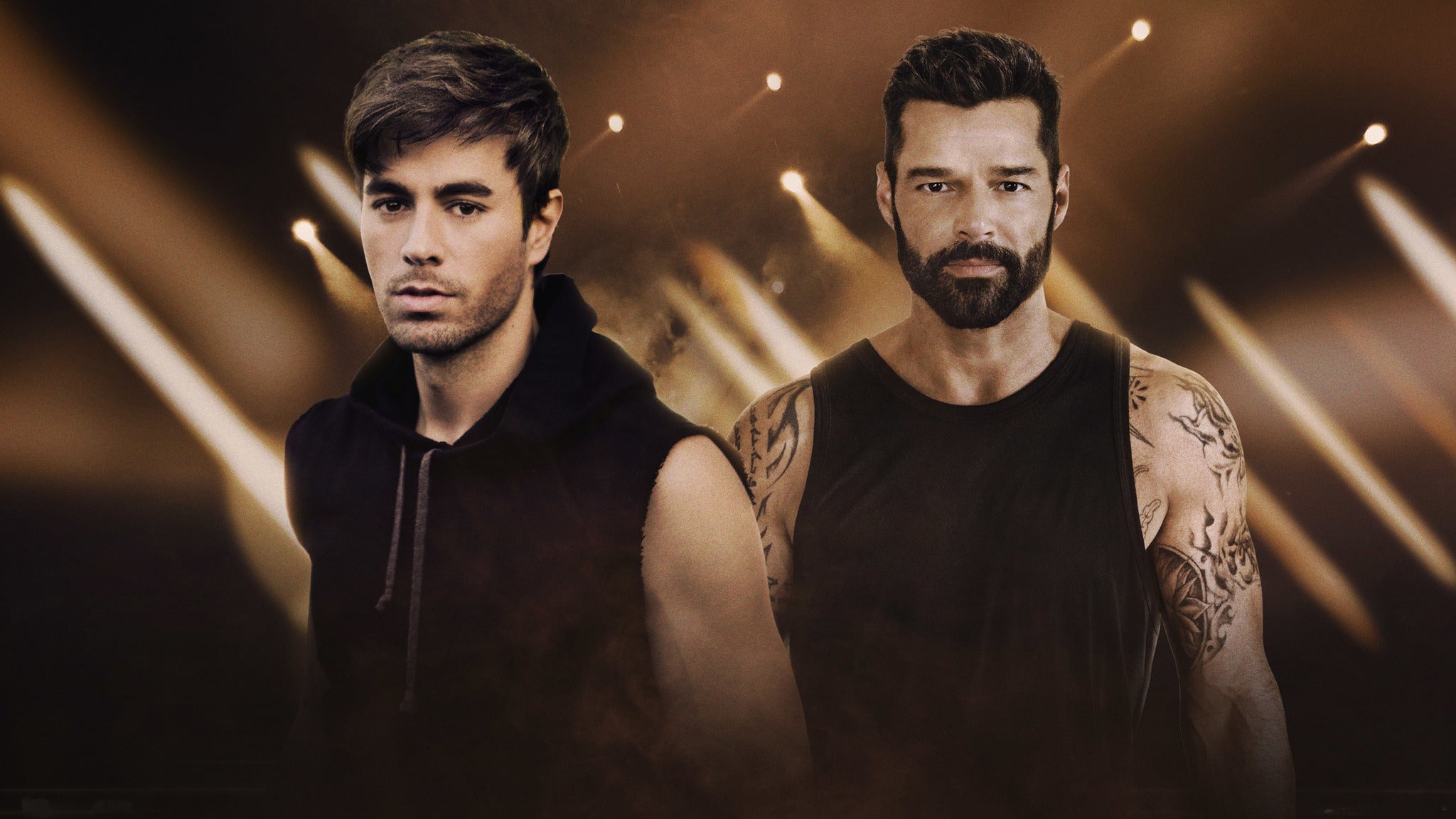 tickets purchased from the originally scheduled date are still valid.

Erik Leijon with Montreal Gazette.com back in October reviewed their concert when they played Canada's Bell Centre. It was over 14-thousand concert goers in the house. "Can we just focus on the night?" Martin, who went first, asked the audience. "I'm going to leave my soul on stage tonight. This is the best of my music," writes Leijon.
Olivia O'Brien
@Warehouse Live
The Ballroom
Friday 11/5/2021 8:00 PM
Doors Open 7:00 PM
She made her breakthrough in the late 2010s on her collaboration with gnash, "i hate u, i love u," which peaked in the Top Ten of the Hot 100. Born in Thousand Oaks, California, O'Brien grew up singing from a young age and taught herself to play guitar and piano.

Tonight O'Brien is in The Ballroom in Warehouse Live get ready for:
Episodes: Season 1

Warehouse Live
813 St Emanuel Street
Houston, TX 77003
Directions (Map)
(713) 225-5483
Chingo Bling
@Houston Improv
Friday 11/5/2021 7:30 PM & 9:45 PM

Chingo Bling is known for his insightful, unapologetic stand-up comedy and multiple viral videos plays the Improv tonight.

The Improv
7620 Katy Freeway Space
455 Houston, TX 77024
Directions
Buy tickets over the phone:
713-333-8800
Astroworld Festival
@NRG Park
Friday 11/5/2021 2:00 PM
Saturday 11/6/2021
The Astroworld Festival's theme this year is "Open Your Eyes to a Whole New Universe."
Houston native, world famous rapper and one of the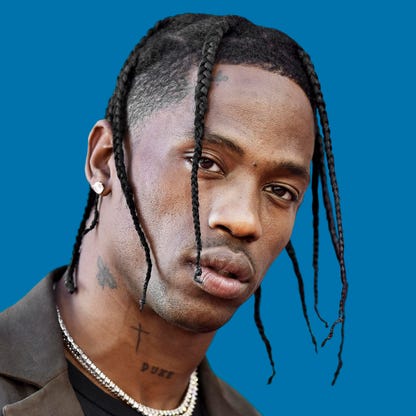 creators of the event Travis Scott is expected to perform at this year's festival.
Newsweek.com reports, "Over the past year, Scott has been trailing songs from a new album, "Utopia", so this could be the moment when fans get to hear some tracks in full." "Scott—whose partner Kylie Jenner is pregnant with their second child—is joined on the bill by headline acts including Tame Impala, Earth, Wind & Fire and SZA."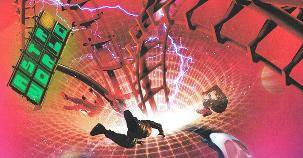 Music In Minnesota.com recently published what they call, twenty facts about the Bayou City rap celebrity saying, "On top of being very popular for his mixtapes and association with Kanye West's GOOD Music label, Travis Scott has crafted himself as an incredibly dynamic performer and one of the most unique cultural figures in the public eye," the website reports.
Houston Symphony Pops
Wonderful World
The Louis Armstrong Songbook
@Jones Hall
Friday 11/5/2021 8:00 PM
Saturday 11/6/2021 8:00 PM
Sunday 11/7/2021 2:30 PM
With his magnetic charisma, expressive scat singing, and incredible trumpet skills, Louis Armstrong changed music forever and made the whole world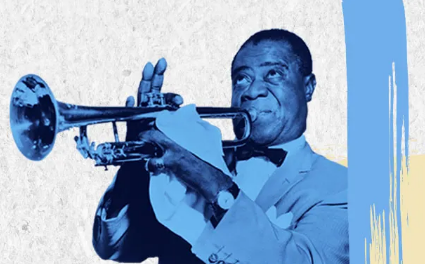 smile. Travel back to the golden age of jazz as the incomparable Byron Stripling salutes Satchmo with recreations of iconic hits like "What a Wonderful World," "Basin Street Blues," "St. Louis Blues," and "When the Saints Go Marching In."
Box Office: 713.224.7575
Group Sales: 713.238.1435
Houston Symphony
Jones Hall
615 Louisiana St. Suite 102
Houston, TX 77002
Direction (Map)
Frozen Soul
Sanguisugabogg
@White Oak Music Hall
Upstairs
Friday 11/5/2021 8:00 PM
Doors Open 7:00 PM
Fort Worth's Frozen Soul delivered a stone-cold case of death metal on their debut LP Crypt of Ice earlier this year. Reports decibelmagazine.com. This weekend the group with Sanguisugaboog are Upstairs at White Oak Music Hall.
White Oak Music Hall
2915 N Main Street
Houston, TX 77009
Directions (Map)
Phone: (713) 237-0370
Hasan Minhaj
"The King's
Jester Tour"
@Smart Financial
Center
Friday 11/5/2021 7:00 PM &10:30 PM

The former Netflix star, Hasan Minhaj is back with a brand new one-man show, "The King's Jester." this weekend at Smart Financial Center. Minhaj returns to his storytelling roots four years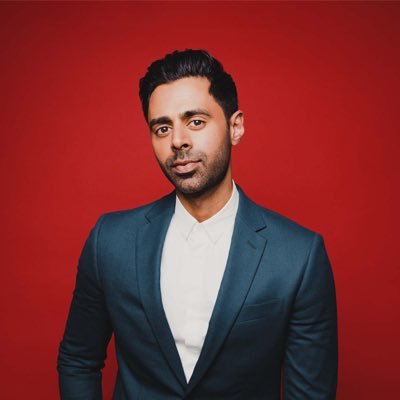 after the success of his Netflix comedy special "Homecoming King" which garnered rave reviews and won a 2018 Peabody Award.
Minhaj also for two years hosted and produced for Neflix "Patriot Act". Netflix would eventually cancel its talk show after two years and 39 episodes. The 39 episodes ran over six cycles. Netflix removed an episode of the show from its library in Saudi Arabia in 2019, in which Minhaj criticized the Saudi government over the killing of journalist Jamal Khashoggi.
The JJ
The Comedy Giant
@Arena Theatre
Friday 11/5/2021 8:00 PM
Doors Open 7:00 PM
Juan José "El JJ – El Gigante de la Comedia" to many is consideredn the number one comedian in Mexico, "JJ" El Gigante de la comedia this weekend at Houston's Arena Theatre. El JJ has a unique and irreverent show.
JJ Comedian combines humor with music, uses double meaning and mischief with his critics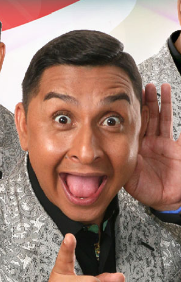 saying without offending. He has been entertaining audiences for thirty-four years throughout the Mexican Republic and abroad.
The show itself combines comedy and parodies.
Juan José "JJ" hails from Casas Grandes, Chihuahua. He has appeared on Televisa, Telemundo and Univisión.
Houston Arena Theatre
Arena Towers
7326 Southwest Fwy
Houston, TX 77074
Directions (Map
(713) 772-5900
Carolyn Wonderland
Jeff Plankenhorn
@The Heights Theatre
Friday 11/5/2021 8:00 PM
Doors Open 7:00 PM
Lobby Opens 6:00 PM
"The more guitar you play, the more you sing, the better you get," says Carolyn Wonderland. This weekend Wonderland and her special guest Jeff Plankenhon will be in Northwest Houston at The Heights Theatre.
Wonderland since performing her first professional gig at fiftheen never stopped singing and making music. Her music includes a bold mix of timeless original songs and reinventions of some of her favorites, ranging from blistering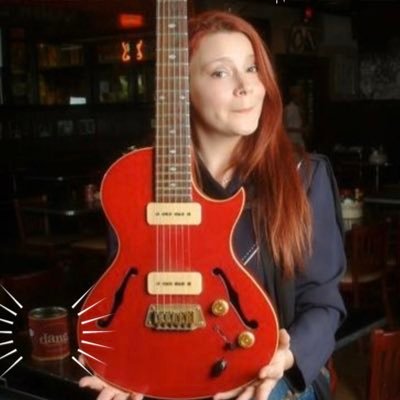 electric blues to deep, heartfelt ballads to cosmic country to soulful Tex-Mex. Every song is fueled by Wonderland's forceful yet melodic Texas flavored guitar work and her full-throated, heart-on-her-sleeve vocals. She's recorded ten previous albums under her own name, including four produced by Ray Benson, founder of multiple Grammy-winning band "Asleep At The Wheel".
Wonderland critics say have a spine-chilling, soul-deep singing voice matching her guitar prowess note for note. And she has a knack for writing songs that sound like instant classics.
Porter Robinson
In Concert
with Jai Wolf
"Nurture Live North America Tour"
@Bayou Music Center

Porter Robinson rocketed to stardom as a teenage EDM producer before his music evolved into an ambitious, introspective form of futuristic electropop. This weekend Robinson is in performance at LiveNation's Bayou Music Center, downtown Houston.
He first reached mainstream chart success with vibrant electro-house tracks like 2012's "Language," a U.K. Top Ten hit. He was already a top-shelf international headliner by the time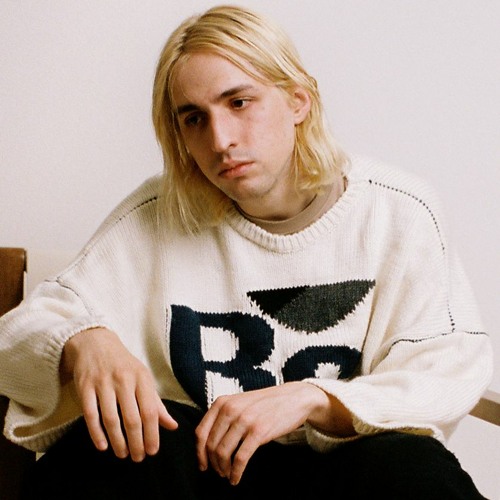 Astralwerks released his influential 2014 full-length debut, Worlds, after which he continued to branch out, earning a Grammy nomination for "Ghost Voices," a song he released under his trance/hardcore-influences alias Virtual Self. He has curated his own festival and founded a charity benefitting cancer patients in the African nation of Malawi. His long-in-the-making sophomore album, Nurture, arrived in 2021.

In a Reddit review several years ago a concert goer was overwhelmed by Robinson's electronick music shomanship. "He opens with the synthy-sound that introduces the beginning of "Sea of Voices" and the energy in the crowd just skyrocketed. His set consisted of ALL of his Worlds album and a few of his old-time favorites like Say My Name and Language. The crowd just exploded when songs like, Lionhearted, Flicker, Sea of Voices, and one of my personal favorites(not from his discography) Better off Alone by Alice DJ came on."
Wed Nov 3, 2021 at 7:30 pm
Thu Nov 4, 2021 at 7:30 pm
Fri Nov 5, 2021 at 8:00 pm
Sat Nov 6, 2021 at 2:00 pm
Sat Nov 6, 2021 at 8:00 pm
Sun Nov 7, 2021 at 2:00 pm
Sun Nov 7, 2021 at 7:30 pm
Tue Nov 9, 2021 at 7:30 pm
Based on the hit film, Sister Act is the feel-good musical comedy smash that has audiences jumping to their feet! Featuring original music by Tony and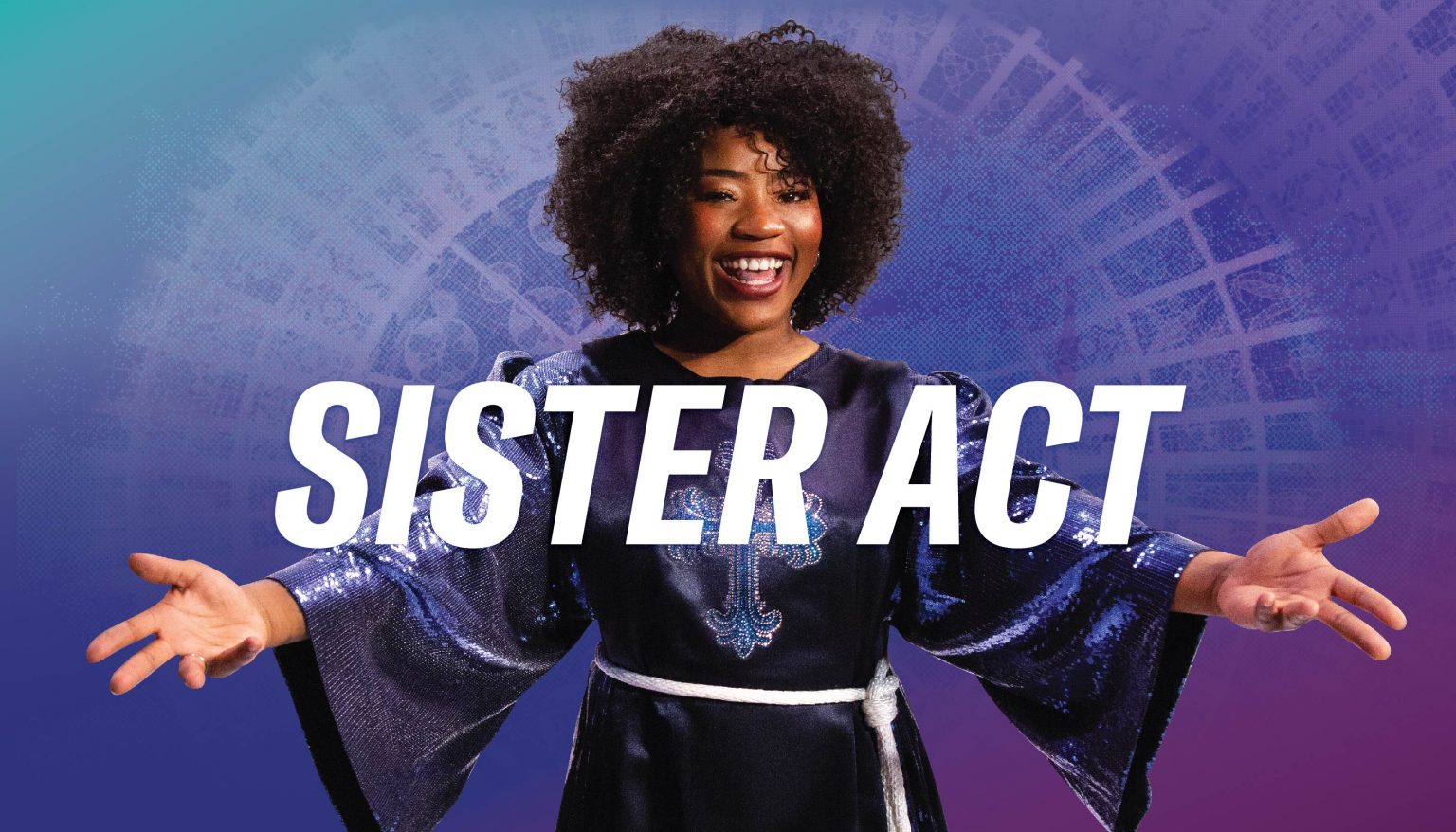 eight-time Oscar winner, Alan Menken (Newsies, Beauty and the Beast, Little Shop of Horrors), this uplifting musical was nominated for five Tony Awards, including Best Musical.
The Hobby Center
for the Performing Arts
800 Bagby Street
Houston, TX 77002
(713) 315-2525
Directions (Map)
Disney On Ice
Let's Celebrate!
@NRG Stadium
Friday 11/12/2021 10:30 AM & 7:30 PM
Saturday 11/13/2021 11:00 AM
3:00 PM - 7:00 PM
Sunday 11/14/2021 11:00 AM
3:00 PM -7:00 PM
Monday 11/15/2021 7:30 PM
This weekend Feld Entertainment brings "Disney On Ice Lets Celebrate!" to NRG Stadium. This Disney concept started back in 1999 as "75 Years of Magic". This iteration coming to Houston is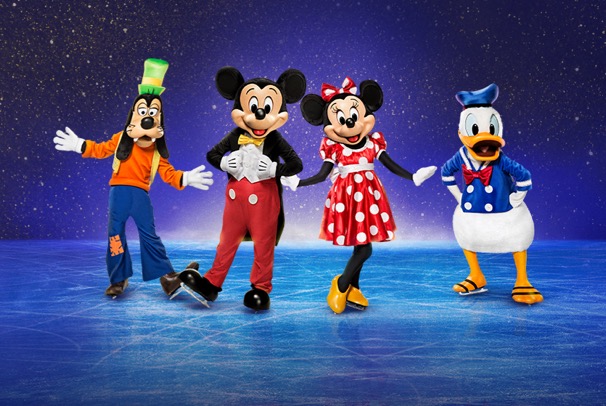 believed to be the third show to resume after being cancelled due to the COVID-19. This year's shows deliver just as previous productions created by the Feld organization. Did you know? Disney On Ice, Monster Jam, AMA Supercross Championship, and Sesame Street Live are all Feld enterprises.
This worldwide show Disney tells us features a magical medley of holidays, celebrations and festivals from around the globe and is set to a blend of contemporary music and favorite Disney songs.
Since you are here...
Houston's Weekend Planning Guide is updated on a continuous bias for all in the Greater Houston Area. We haven't put up a paywall or asked anyone to log-in to see our content. We want to keep it that way. We accept advertising, but the revenue from that area is not enough to support us. If everyone who reads our weekend entertainment blog, who likes it and helps to support it, our future would be much more secure. For as little as $1 or more, you can support Houston's Weekend Planning Guide – and it only takes a minute. Thank you.
Houston's Online Weekend Entertainment Guide
Looking for that Friday weekend event and can't find it, try our custom "Google Search"