Houston's Weekend Planning Guide
(Weekendhouston.net) is a Targeted Premium Event Listings Journal/Calendar
Saturday
November 13th, 2021
Weekend Saturdays is updated continuously

Intocable
"Momentos Tour"
@Arena Theatre
Saturday 11/13/2021 8:30 PM
Doors Open 7:00 PM

Intocable from Zapata, Texas that introduced America to Tex-Mex music in a really big way. This weekend at Houston's Arena Theatre they play Houston. he English translation for their name is "Untouchable".
Intocable gained 20 Latin top 10 hits. Intocable's songs reached the top ten on Billboard Latin singles charts: Cominare, Te Perdono, Llueve, Eso Duele, Eres Mi Droga, Amor Maldito, Soñador Eterno, Perdedor, El Amigo Que Se Fue, Ya Estoy Cansado, Enséñame A Olvidarte, Déjame Amarte, Contra Viento y Marea, Y Todo Para Qué? and other song.

The group was started by friends Ricardo Javier Muñoz and René Orlando Martínez in the early 1990s. It was just a few years, Intocable fused the genres Tejano and Norteño with a musical signature that fused Tejano's robust conjunto and Norteño folk rhythms with a pop balladry. Intocable is perhaps the most influential group in Tejano and their tough Tejano/Norteño fusion has become the blueprint for dozens of Tex-Mex groups. The group's style combines romantic, hooky melodies, tight instrumentation and vocal harmony.
This weekend in Houston its Intocable on their "Momentos Tour"
Houston Arena Theatre
in Arena Towers
7326 Southwest Fwy
Houston, TX 77074
713-772-5900
Rockin' Movie Night
Featuring
"Trolls World Tour"
@Cynthia Woods
Mitchell Pavilion
Saturday 11/13/2021 7:00 PM
Gates Open 6:00 PM
Free Lawn and Mezzanine Seating
No Tickets Required
Families are encouraged to come dressed as their favorite music genre for a screening of Trolls World Tour on the venue's large LED screens. Mezzanine and lawn seating are FREE. Tickets for GA
orchestra seating are $10 each and include unlimited popcorn. Gates will open at 6 p.m. for the event sponsored by Texas Children's Hospital-The Woodlands. Please note popcorn is not included with lawn and mezzanine seating; however, lawn chairs will be provided for free.
Pre-movie activities start at 6 p.m. and include making a wristband craft at The Pavilion Partners Arts & Crafts booth, photo opportunities and a variety of themed games in the North Plaza.

Movie nights at the venue enable The Pavilion to fulfill its mission of introducing new audiences to the impact the performing arts can have on people of all ages. In the movie, Poppy states that real harmony takes a lot of different voices. The performing arts inspire kids to form connections that transcend differences – teaching them that no one style of music or art is more valid than another. The unique connection between the popular movie and the power of the performing arts makes it a perfect opportunity for The Pavilion to achieve its mission in a creative and fun way.
All guests are encouraged to review The Pavilion's bag policy – clear bags sized 12" x 12" or smaller are permitted as well as non-clear handheld clutches sized 4.5" x 6.5" or smaller. This policy is in effect to ensure the safety of guests and staff members as well as eliminate the need for close personal contact. Medically necessary bags and diaper bags are permitted but will be searched and tagged. Please visit The Pavilion's website for more information on these restrictions.
Free parking is available in the on-site Town Center Garage, located along Six Pines Drive. Guests also may park in any of the free parking lots off Timberloch Drive on the southwest side of The Pavilion.
Cynthia Woods Mitchell Pavilion
2005 Lake Robbins Dr.
The Woodlands, TX 77380
Directions (Map)
Alina Baraz
"Alone With You Tour"
@HOB Houston
Saturday 11/13/2021 8:00 PM
Doors Open 7:00 PM
Alina Baraz is a singer and songwriter whose primarily mellow material flits between contemporary R&B and downtempo electronica. (From AllMusic.com) This weekend Baraz is at
LiveNation's House of Blues in GreenStreet in downtown Houston.
She emerged beside producer Galimatias in the mid-2010s with Urban Flora (2015), an EP that almost topped Billboard's dance/electronic chart. Baraz then signed with Mom + Pop, the label that issued a second charting EP, The Color of You (2018), and the number 43 Billboard 200 album It Was Divine (2020). She then became an independent artist with the release of the hazy EP Sunbeam in 2021.
Nutcracker Market
@NRG Center
Whether you are a shopper, committee member, staff member, donor, volunteer, merchant, vendor, sponsor, or social media follower, YOU have been an integral part in making this Market the success that it is. Without your interest, curiosity, passion,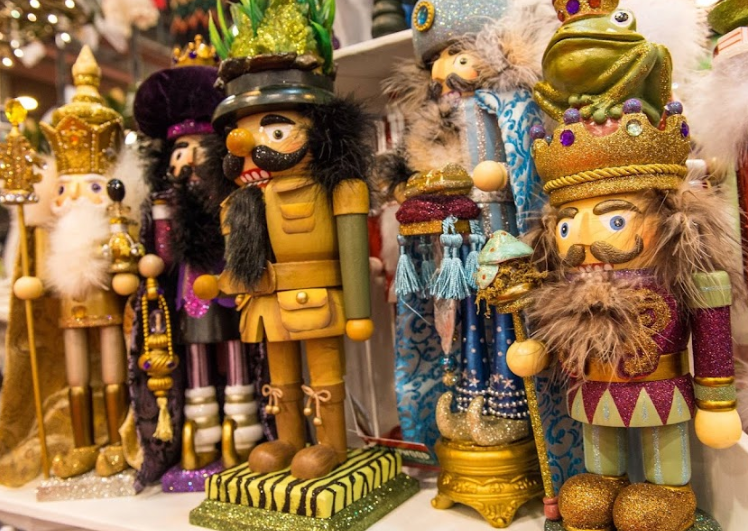 dedication, enthusiasm, generosity, hard www.houstonballet.orgwork, commitment, and love… the Market simply wouldn't be where it is today. Since our inception in 1981, YOU have helped us contribute over $75.3 million dollars to the Houston Ballet Foundation in support of its Academy and scholarship programs. Although saying "Thank You" does not seem to be enough, we are truly grateful for 40 years of support. See www.nrgpark.com for more info or go to www.houstonballet.org
Saturday, November 13, 2021 10:00 AM
NRG Park, 1 NRG Parkway, Houston, TX 77054
Directions (map)
College Football
Rice Owls vs. Western Kentucky
College football on the Rice University campus

More info at www.riceowls.com
Saturday November 13, 2021 1:00 PM
Rice Stadium, 6100 Main Street
Houston, TX 77005
Directions (map)
The Secret Group Presents
The Secret Group Presents
Doug Benson
@Warehouse Live
Saturday 11/13/2021 4:30 PM
Doors Open 3:20 PM
Comedian Doug Benson makes his way to Houston this weekend at Warehouse Live. Benson's bio reads he began doing stand-up after he and two other friends dared each other to. One of them didn't show, and the other one signed up too late.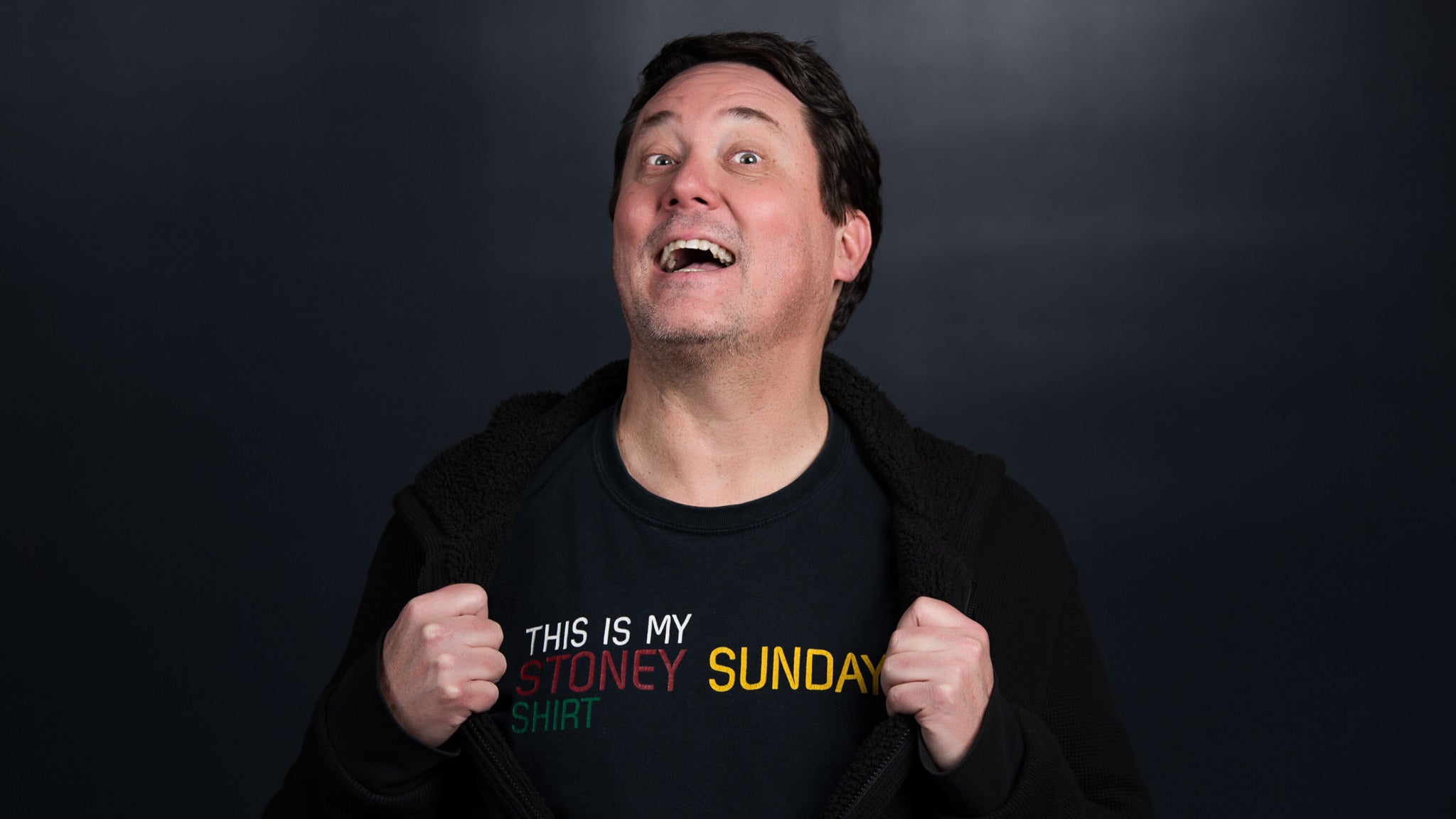 Benson claimed that "I went in anyway and did my three minutes of whatever I could come with, and people actually laughed." Today Benson entertains us with stand-up and on his podcast heard by thousands every week.
It was in 2006 Benson began hosting the weekly comedy podcast, titled Doug Loves Movies (formerly I Love Movies with Doug Benson), which is recorded in front of a live audience at the Upright Citizens Brigade Theatre in Los Angeles. The show typically tapes weekly and is later archived on iTunes for fans to listen to for free. Benson and guests talk about movies and comedy both. That same year also he released Doug Dynasty now seen on Amazon Prime' (Click Here)
Disney On Ice
Let's Celebrate!
@NRG Stadium
Saturday 11/13/2021 11:00 AM
3:00 PM - 7:00 PM
Sunday 11/14/2021 11:00 AM
3:00 PM -7:00 PM
Monday 11/15/2021 7:30 PM
This weekend Feld Entertainment brings "Disney On Ice Lets Celebrate!" to NRG Stadium. This Disney concept started back in 1999 as "75 Years of Magic". This iteration coming to Houston is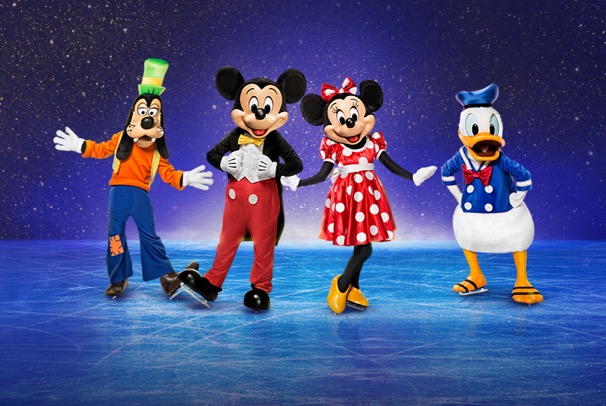 believed to be the third show to resume after being cancelled due to the COVID-19. This year's shows deliver just as previous productions created by the Feld organization. Did you know? Disney On Ice, Monster Jam, AMA Supercross Championship, and Sesame Street Live are all Feld enterprises.
This worldwide show Disney tells us features a magical medley of holidays, celebrations and festivals from around the globe and is set to a blend of contemporary music and favorite Disney songs.
"Its Mickey and Minnie Mouse as they celebrate "the most wonderful
time of the year"
Hosted by Mickey and Minnie, go on an adventure through fourteen of the greatest Disney stories ever told. Sing along with Olaf as he dreams of summer and dance with Aladdin as he stays "one jump ahead" in Agrabah.
Lit AF Tour
Hosted By Martin Lawrence
@Toyota Center
Saturday 11/13/2021 7:30 PM
Doors Open 6:30 PM
Toyota Center is excited to bring The LIT AF Tour to Houston. Hosted by Martin Lawrence, the star-studded night of comedy also includes sets from Rickey Smiley, Deray Davis, Donnell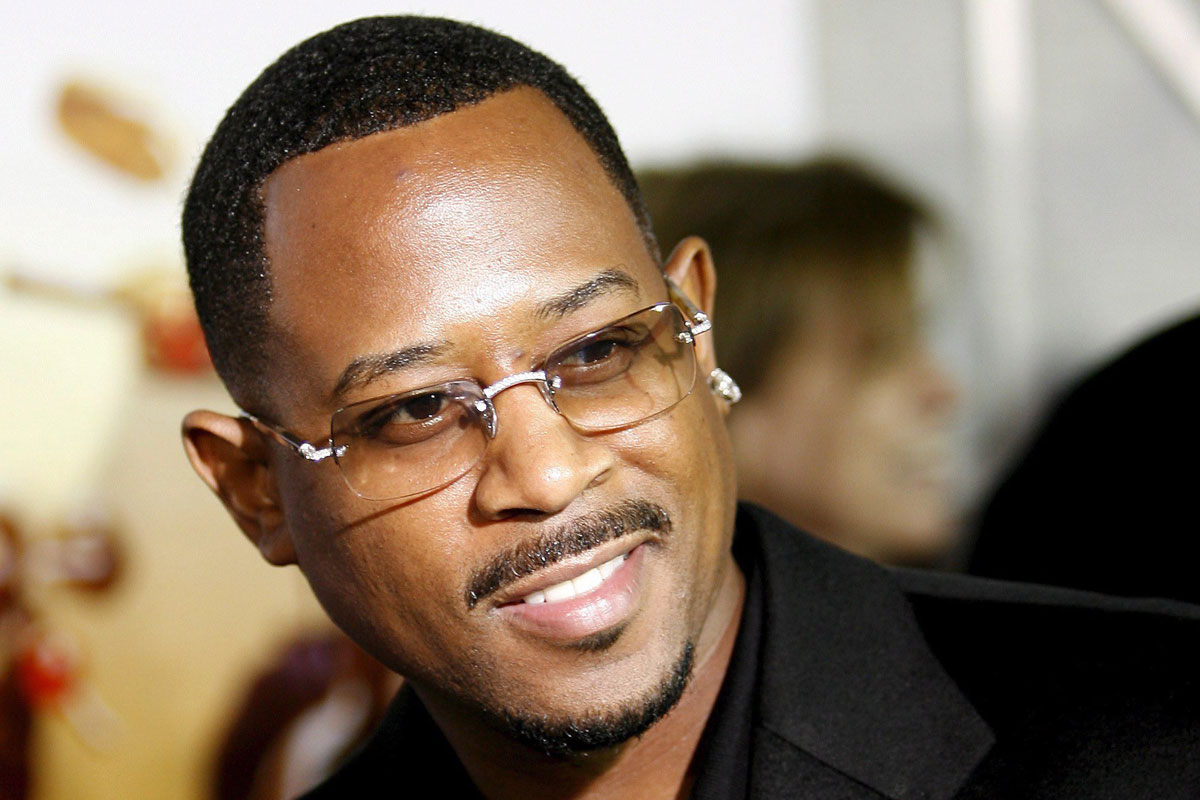 Rawlings, Chico Bean, B. Simone and Clayton Thomas. "Being on the road with this group of funny AF comedians is a blast," says Lawrence. "Bringing the tour back out on the road is always exciting, no two shows are the same and we all bring something different to the party." Don't miss this great night of comedy in Houston.
Asleep at the Wheel
In Concert
@The Grand Opera
House in Galveston
Saturday 11/13/2021 8:00 PM

Founded in 1970, Asleep at the Wheel has been part of the American roots music landscape for more than 50 years. Although the band got its start on a farm in Paw Paw, West Virginia, Asleep at the
Wheel became a cornerstone of the Austin, Texas scene upon its arrival in 1973. Inspired by Western swing and honky-tonk country, the band has accrued 10 Grammy Awards. In the fall, a career retrospective recorded with the current lineup -- and a few special guests -- will carry the band back onto the road, where they've remained a staple for five decades.

The Grand Opera House
in Galveston
2020 Postoffice Street
Galveston, TX 77550
Directions (Map)
Kemah Boardwalk
Wine Fest
Sonoma County 2021
@Kemah Boardwalk
Saturday 11/13/2021 2:00 PM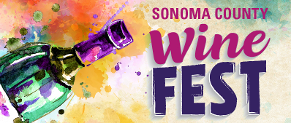 The prominence of the California wine industry and Sonoma County in particular has established worldwide recognition of their wine regions. This weekend Kemah Boardwalk welcomes twenty-four wineries where attendees can sample more than 72 wines at their Sonoma County Wine Fest.
Live music and a preview of Nutcracker Ballet 12:00 PM - 3:00 PM
(Bay Area Houston Ballet & Theater) will be in the event plaza
Mambo Jazz Kings 2pm - 6pm
Yelba 7pm - 11pm
Gifting isn't always easy. You have to consider what the recipient wants, needs, and might use, but you also have to think about the message that you're sending. Giving the gift of wine-related accessories sets the right mood for a party. After all, wine is decadent, indulgent, interesting, and fun. The gifts on the list below manage to bring excitement to the wine lover in your life.
John Mark McMillan's
"Awake in the
Dream Tour"
@The Heights Theatre
John Mark McMillan is something of an anomaly: an artist and Platinum-selling songwriter bending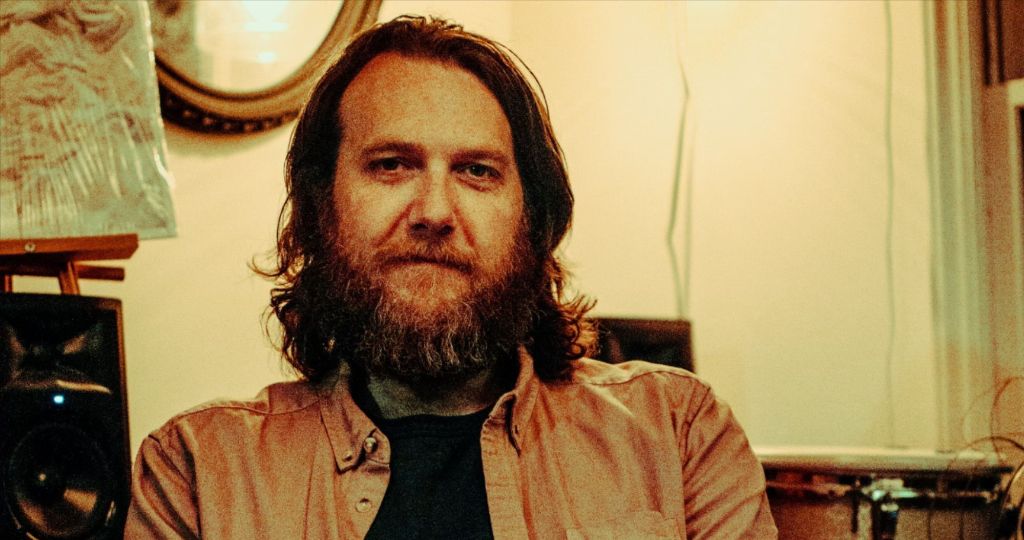 genres and defying categorization by carving out his own unique and independent path. This weekend McMillan with guests The Gray Havens & Strahan play The Heights Theatre in Northwest Houston.
With an ear for melody and a poet's eye for metaphor, no topic has been off-limits. While each of his albums over the past decade have continued to explore new territory, it's McMillan's ability to give lyric and language to the human experience that many consider his greatest gift. Mercury & Lightning, his most recent record, reminds us why we love great songwriters; the exceptional ones find a way to put new words to private musings and desperate feelings until the songs themselves begin to live in our bones.
The vibe and tone from each song on Mercury & Lightning will mesmerize, but it's McMillan's voice that draws you in and makes you feel as though you've entered a conversation you want to stick around for
Houston Cinema Arts Festival
Presents
Coco
@Miller Outdoor
Theatre
Houston Cinema Arts Festival and Miller Outdoor Theatre are pleased to present Coco! The film will be preceded by a performance by the Zenteno Spirit Band at 6:30pm. Co-presented with Houston Latino Film Festival.
In Disney/Pixar's vibrant tale of family, fun and adventure, aspiring young musician named Miguel (voice of newcomer Anthony Gonzalez) embarks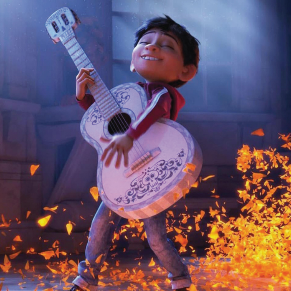 on an extraordinary journey to the magical land of his ancestors. There, the charming trickster Hector (voice of Gael Garcia Bernal) becomes an unexpected friend who helps Miguel uncover the mysteries behind his family's stories and traditions.
You're invited to dress up! Prizes awarded for best dressed kids and adults. Thank you for honoring and celebrating this sacred day for Latin American and Indigenous Cultures with HCAS and the Latiné community. You can learn more about the roots of Día de Los Muertos here.
Miller Outdoor Theatre
Hermann Park
6000 Hermann Park Dr
Houston, TX 77030
Directions click here
(832) 487-7102
Eternity and the Underworld
@Hobby Center
Zilkha Hall
Saturday 11/13/2021 7:30 PM
This program sets old against new, the promise of everlasting peace against the frustration of unfulfilled dreams.
Bach's meditation on death in Cantata 82 depicts the great beyond as a peaceful refuge.
One of his best-known vehicles for solo voice, Ich habe genug also blends the melancholy sound of the Baroque oboe with accompanying strings, to magical effect. In contrast, Jonathan Dove's L'altra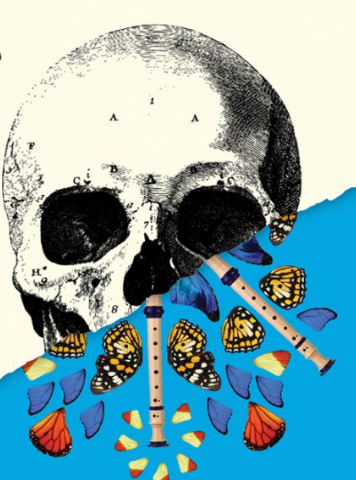 Euridice (The Other Eurydice) transports us to the underworld, from which Pluto exposes the treachery of humanity in a remarkable chamber opera for bass-baritone plus a mix of period and modern instruments. Ars Lyrica's provocative new staging of both works will provide plenty of food for thought about the next world.
About the Composer
Jonathan Dove's music has filled opera houses with delighted audiences of all ages on five continents. Few, if any, contemporary composers have so successfully or consistently explored the potential of opera to communicate, to create wonder and to enrich people's lives.

Born in 1959 to architect parents, Dove's early musical experience came from playing the piano, organ and viola. Later he studied composition with Robin Holloway at Cambridge and, after graduation, worked as a freelance accompanist, repetiteur, animateur and arranger. His early professional experience gave him a deep understanding of singers and the complex mechanics of the opera house. Opera and the voice have been the central priorities in Dove's output throughout his subsequent career
This weekend @Houston's Improv
Bill Bellamy
@The Improv Houston
Friday 11/12/2021 7:30 PM & 9:45 PM
Saturday 11/13/2021 7:00 PM & 9:30 PM
Sunday 11/14/2021 7:30 PM
Using his experiences growing up in Newark Bill Bellamy started doing stand-up while he was a student at Rutgers University. This weekend Bellamy makes his way to Houston at The Improv.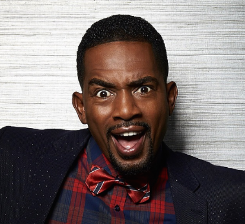 Bellamy quickly discovered how much he enjoyed making people laugh and began honing his skills at small comedy clubs around the country and soon was making waves in the New York clubs like The Improv The Comic Strip and at The Comedy Store in Los Angeles.
Two short years later Bellamy had earned a spot on HBO's DEF COMEDY JAM where he notoriously coined the phrase "Booty Call." The now famous late-night rendezvous moniker became the name for his first comedy special for Showtime; "Booty Call" was instantly one of the network's top-rated specials. On the heels of the success of that special in the years following Bellamy became a staple on MTV as one of the first "VJs" on the network. He hosted several of their programming blocks including MTV JAMS and MTV BEACH HOUSE while interviewing everyone from the late Kurt Cobain to Janet Jackson.
The Improv
7620 Katy Freeway Space
455 Houston, TX 77024
Directions
Buy tickets over the phone:
713-333-8800
Serious Wheels
"Open" Car Show
Saturday, November 13, 2021 10:00 AM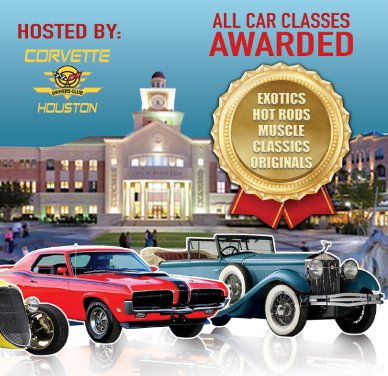 Are you a car enthusiast? This is just the event for you! Not only will there be Corvettes on display, but many other types of vehicles such as classics, hot rods, exotics, muscle cars & more that are sure to give you a need for speed. The event benefits Fort Bend Women's Center.
Sugarland Town Square
Located at Highway 6 and U.S. 59
Sugar Land, TX 77479
Directions (Map)
281-242-2000
A Sweet Escape
to Sugar Land Town Square
Saturday, November 13 2021 4:30 PM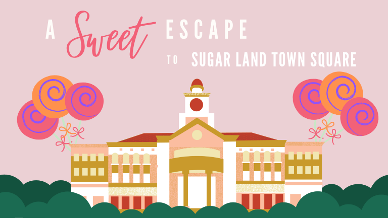 Spend your Saturday on the Plaza playing lawn games, snapping a few funky pics at the photo booth, getting serenaded by a barbershop quartet and venture over to the Lone Star Garage to discover a candy-themed surprise.
Of course it wouldn't be a sweet Saturday without treats! Don't forget to stop by the candy bar or grab a funnel cake before Willy Wonka & Chocolate Factory hits the screen at 7:15pm.

Sugarland Town Square
Located at Highway 6 and U.S. 59
Sugar Land, TX 77479
Directions (Map)
281-242-2000

Rehan Siddiqi presentes
Shazia Manzoor Live
Pakistan Victory Concert
Sunday, November 14 2021 6:00 PM
Enjoy a free South Asian Music Festival featuring live music from Shazia Manzoor, presented by Rehan Siddiqi and HUMFM Radio. Manzoor is a popular singer in Pakistan and India; and among the Punjabi diaspora. Shazia Manzoor sings mostly Punjabi music. She sang various Punjabi folk songs and Punjabi Sufi poems. She also sometimes sings Urdu songs.
Festivities include music, dance, entertainment and fashion.
Sugarland Town Square
Located at Highway 6 and U.S. 59
Sugar Land, TX 77479
Directions (Map)
281-242-2000
The Art Museum of Texas
@Sugraland Town Square
Established in 2020, Art Museum TX is a not-for-profit institution in Fort Bend County,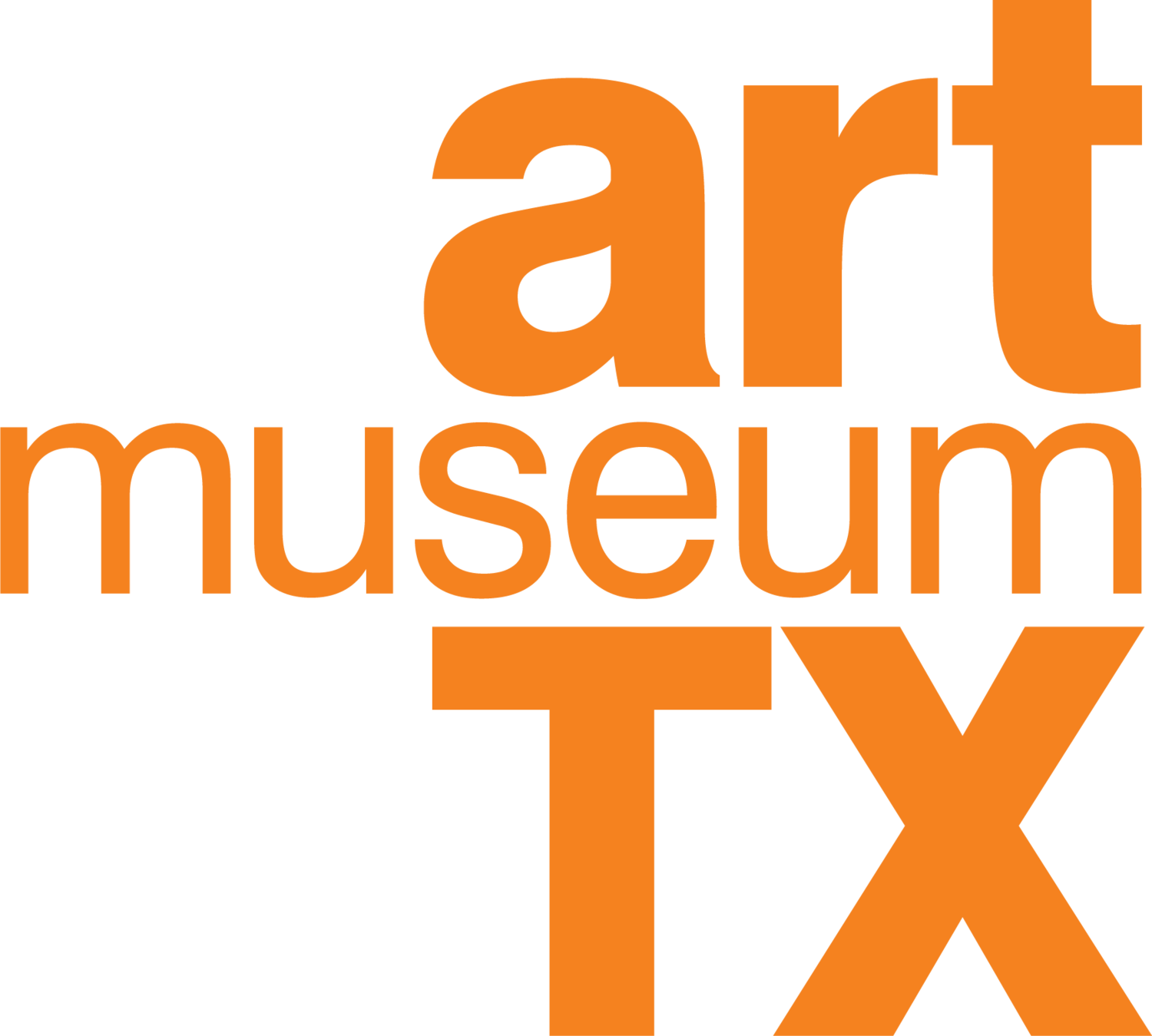 Texas, dedicated to presenting the region's contemporary art to the public. Art Museum TX provides an interchange for visual arts of the present and recent past, presents new directions in art, strives to engage the public, and encourages a greater understanding of contemporary art through education programs.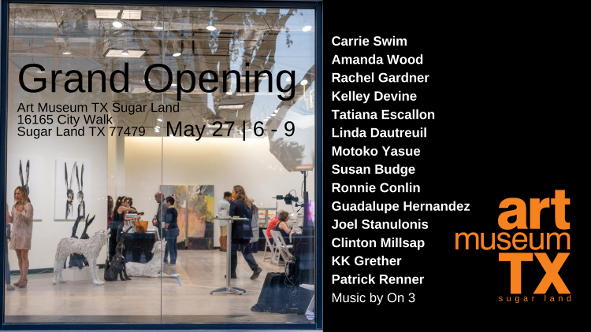 Art Museum TX is a museum dedicated to reaching our Fort Bend area population from one end of the region to the other, reaching throughout the surrounding areas and growing a wider audience. Art Museum TX is introducing art to so many. We bring art to YOU by opening our art space where YOU already frequent! We are in THE NEIGHBORHOOD!
Art Museum TX
16165 CITY WALK
SUGAR LAND TX 77479
Directions
Admission Free
Suggested Donation $5.00
Houston's Online Weekend Entertainment Guide
Looking for that Saturday weekend event and can't find it
try our custom "Google Search"