Houston's Weekend Planning Guide
(Weekendhouston.net) is a Targeted Premium Event Listings Journal/Calendar
Saturday
October 30th, 2021
Weekend Saturdays is updated continuously


Majic Under the Stars
featuring Charlie Wilson
with with Johnny Gill
Ralph Tresvant
SWV and Stokley
@Cynthia Woods Mitchell Pavilion
Saturday 10/30/2021 5:30 PM
Gates Open 4:30 PM
This weekend Houston's popular R&B station picks up their "Majic Under The Stars" promotional concert series at Cynthia Woods Mitchell Pavilion with R&B icon Charlie
Wilson to lead the annual event. Joining the legendary Gap Band leader will be Johnny Gill, Ralph Tresvant, SWV and Stokley.
There's no stopping the whirlwind force that is "Uncle" Charlie Wilson. In addition to enjoying the success of his current single, "Forever Valentine," he is in the studio working on a new album.
Wilson hit the ground running in this new decade when he performed "Earfquake" on the 2020 Grammy Awards with Boyz II Men and 2020 Grammy Award winner, Tyler, The Creator. He celebrated Valentine's Day with a performance of "Forever Valentine" on "Jimmy Kimmel Live!" "The Wendy Williams Show" and "Live with Kelly and Ryan."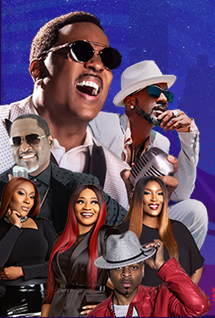 Within the last three years alone, everyone's favorite uncle added two more No. 1 singles ("Chills," "I'm Blessed") that both went #1 on two different Billboard charts at the same time for the first time, claimed his 13th Grammy nomination, headlined a two-night stand at the Hollywood Bowl, sold out another arena tour and opened on Bruno Mars' 24K Magic World Tour finale. That's not counting a string of diverse cameos on tracks by everyone from Tyler, the Creator, "nephew" Snoop Dogg and Kanye West to hip-hop next-geners Chika, Aminé and Guapdad 4000.
Fundacion Latino
Americana de
Accion Social
Presents
Calavera con Calavera
@Miller Outdoor Theatre

Saturday 10/30/2021 7:30 PM
It's the Day of the Dead (Dia de los Muertos) and the Burgos Family is getting ready to celebrate this important date to them. It is a yearly tradition in Hacienda Calvario where they get together to celebrate. As they share how this celebration has been of great value to their lives, they also explain the meaning of every element presented: why are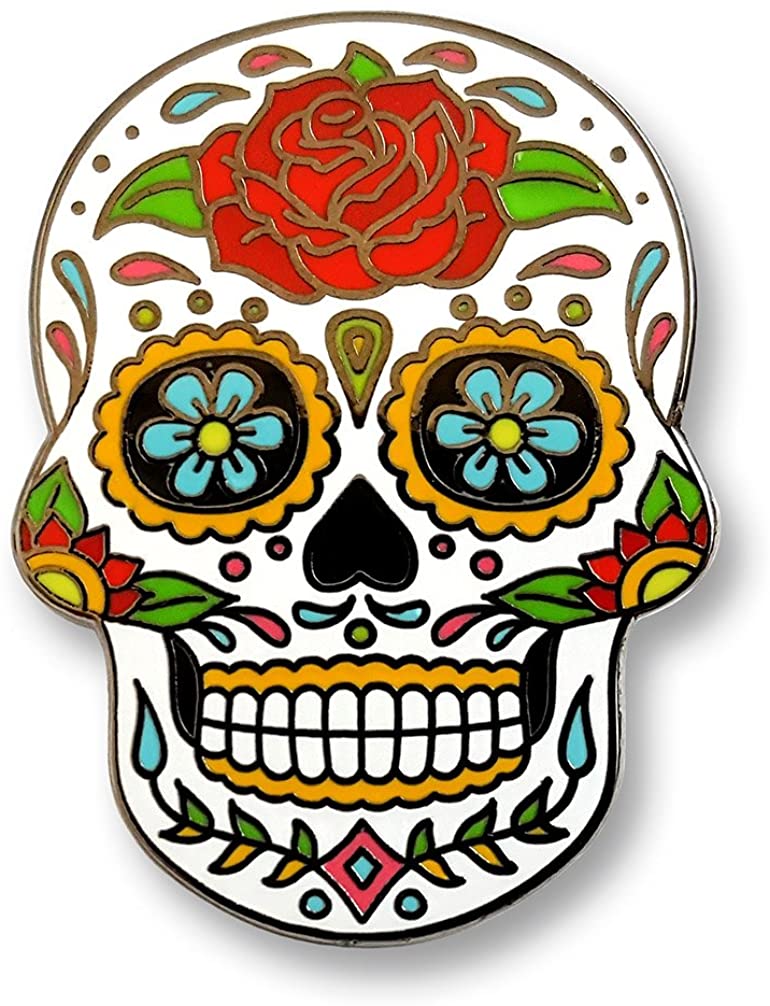 altars made? What objects can decorate them? What food is eaten? Why it is important to have candles, the traditional "calaveritas (verses that rhyme)?
La Catrina (Death) roams around, reminding us that life is beautiful, and we need to take advantage of it. Where do we go after we die? That is the main question each character asks among them.
It's a story between life and death where the ending will surprise the audience.
Performed by Grupo de Teatro Indigo an organization of actors, founded by producers Domingo Banda and Eddie González. The main objective of GTI is that young people and diverse members of the community of the city of Houston interested in the performing arts, have a space in which they have the opportunity to demonstrate their talent through different theatrical presentations that this organization carries out.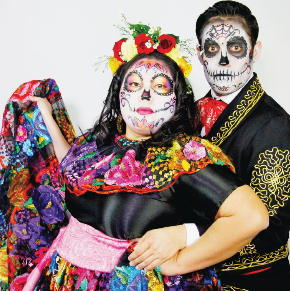 Fundacion Latino Americana de Accion Social (FLAS) mission is to create a healthier environment for members of the Latino Community. FLAS has become the voice of the Latino Community by dedicating and educating others regarding AIDS and other preventable diseases that have become a serious public health issue. The key to their success has been working closely with other non-profits, local, state, and federal government agencies; and with the following Consulates: México, Guatemala, El Salvador, Honduras, Panama, Perú and Colombia.
Miller Outdoor Theatre
Hermann Park
6000 Hermann Park Dr
Houston, TX 77030
Directions click here
(832) 487-7102
Paula Poundstone
in Concert
@The Grand
Opera House
In Galveston
Saturday 10/30/2021 8:00 PM
Paula Poundstone is known for her smart, observational humor and a spontaneous wit that has become the stuff of legend. This weekend Poundstone will be in Galveston at The Grand Opera House.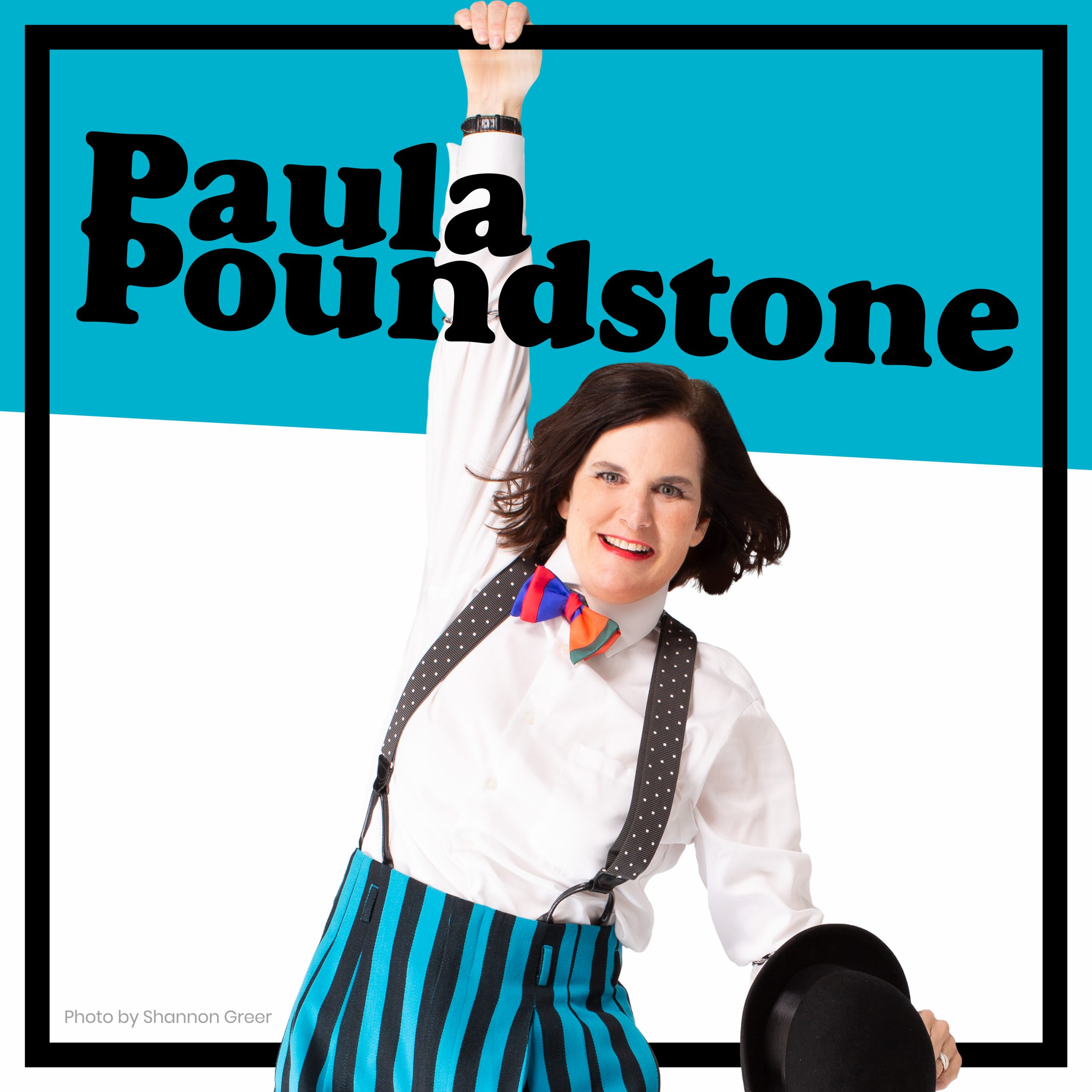 Time magazine, in the March 2020 "Best of" issue, listed Paula's HBO special, Cats, Cops and Stuff as one of The 5 Funniest Stand-Up Specials Ever. Paula can be heard weekly as the host of Nobody Listens to Paula Poundstone, the comedy podcast. She is a regular panelist on NPR's Wait Wait…Don't Tell Me! Paula was the first woman, in its then 73rd year, to share the dais with the President and perform standup at the White House Correspondents' Dinner.
Houston Texans Junior Cheerleaders Event
@NRG Stadium
Saturday 10/30/2021 8:30 AM
Are You Ready. Junior Cheerleaders?! Dance, learn and perform with the Houston Texans Cheerleaders(HTC) as Junior Cheerleaders presented by Texas Children's Hospital! are in a live performance on Saturday, October 30 from 8:30 AM to 1:00 PM that will be recorded and premiered during pre-game at the Texans vs. Rams game onSunday, October 31 at 12:00 PM
Jack Harlow "Creme de la Creme Tour"
with Babyface Ray
and Mavi
@HOB Houston
Saturday 10/30/2021 8:00 PM
Hailed for his fresh style, unconventional sound, and rebellious spirit, Jack Harlow fell in love with music at an early age and never looked back. This weekend he performs with Babyface Ray and Mavi at House of Blues Houston located in GreenStreet.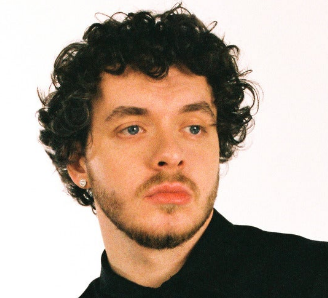 In 2016, he released his first mixtape, 18, earning instant attention, with the breakout track, "Ice Cream," becoming an instant fan favorite. Since then, Harlow has garnered more than 5 million total streams and counting, in part fueled by his acclaimed mixtape, GAZEBO, released in November 2017 on his own Private Garden label.
Harlow followed GAZEBO with his first ever headline North American tour, followed by a string of select dates as support for Grammy-winning rock band Portugal. The Man. Harlow signed with Atlantic Records last year via the DJ Drama and Don Cannon imprint, Generation Now. To celebrate, he released the feel-good anthem "SUNDOWN" alongside an accompanying video.
94.5 The Buzz Presents
The Dos Equis
Halloween Bash
Featuring Blue October
@Bayou Music Center
Saturday 10/30/2021 8:00 PM
Doors Open 7:00 PM
Blue October is an alternative rock band that came from Houston, Texas. The band's name was inspired by a stay in a hospital that lead vocalist Justin Furstenfeld had to make. Furstenfeld suffered from bipolar disorder for most of his life, saying that "I'm not a danger to myself (anymore)."
Note: Please note this show is requiring all fans to provide PRINTED proof of a negative COVID-19 test within 72 hours of the event OR full vaccination for entry.
All fans must have received a negative COVID-19 diagnostic test within 72-hours before entry to the facility and provide printed proof of a negative result prior to entering the venue. Or, be fully vaccinated against COVID-19 (at least two weeks after final dose) and provide proof of vaccination - either the original vaccination card or a printed copy of the vaccination card.
Unvaccinated fans under 12 years of age will be required to take a COVID-19 diagnostic test within 72-hours before entry to the facility and will provide printed proof of negative result prior to entering the venue.
Unvaccinated fans over 12 years old with a valid medical restriction & medical note will be required to take a COVID-19 diagnostic test within 72-hours before entry to the facility, and will provide printed proof of negative result prior to entering the venue.
Bayou Music Center
in Bayou Place
520 Texas Ave
Houston, TX 77002
Directions (Map)
Phone: (713) 230-1600
Houston Symphony
Symphonie Fantastique
@Jones Hall
Saturday 10/30/2021 8:00 PM
Sunday 10/31/2021 2:30 PM
Cheap Tickets Houston Symphony
(Click Here)
From cackling witches to crashing guillotines, Berlioz's mind-bending Symphonie fantastique is classical music's wildest ride—and it's especially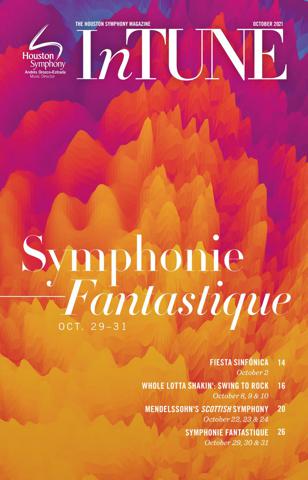 appropriate for Halloween weekend! The beloved opera Carmen features some of the most popular and iconic themes in classical music, and you'll hear them all in Sarasate's Carmen Fantasy, performed by the Symphony's outstanding Principal Flute, Aralee Dorough. This program also features Samuel Coleridge-Taylor's lavishly melodic Symphonic Variations on an African Air, based on the African American spiritual I'm Troubled in Mind.
Jones Hall
for the Performing Arts
615 Louisiana St.
Houston, TX
Directions
Reckless
Presented by Ballet 5:8
Hobby Center
Saturday 10/30/2021 8:00 PM
Julianna Rubio Slager's 2021 World Premiere Reckless brings an ancient story of tragedy and incredible compassion into the 21st Century. Cliché stereotypes fall apart when we look at someone's life through their own eyes. The stories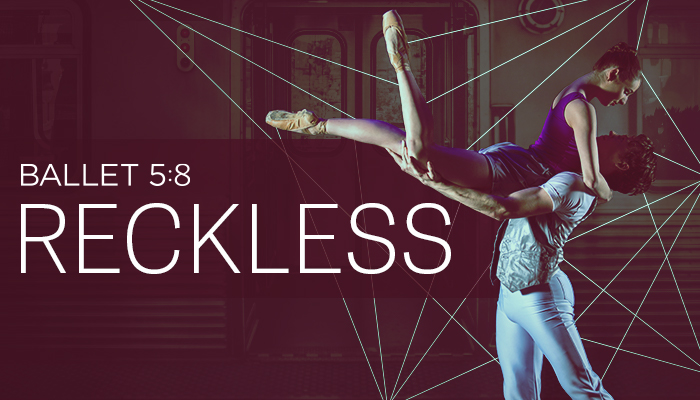 of those in the sex trade are broken, painful, and often misunderstood. Reckless explores the story of Gomer, the wife of the prophet Hosea. The story of Gomer has been retold in countless lives, frequently ending in tragedy and sorrow. In this story we see the reckless love of God through Hosea, as he runs to the darkest street corners to redeem the one He loves. The ballet is about sex-trafficking, we recommend it for audiences 13 and older due to those themes. There is no nudity or vulgar dancing.
The Hobby Center for the
Performing Arts
800 Bagby Street
Houston, TX 77002
(713) 315-2525
Directions (Map)
Good Vibes Only
HTX Festival
Featuring Burna Boy
Ari Lennox, Monaleo
and DJ OG Ron
@Stampede Houston
Saturday 10/30/2021 1:00 PM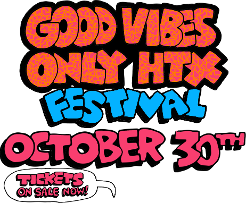 Good Vibes Obly HTX Block Party has highlighted some of the best in entertainment that Houston has to offer.
The community's appreciation of good art, good food and good vibes has catapulted this outdoor celebration to become one of Houston's most anticipated annual events.
Stampede Houston
In Escapade 2001
11925 Eastex Fwy A
Houston, TX 77039
(281) 219-2006
Directions (Map)
The Secret Group Presents
90s and Y2K
Dance Party!
Halloween Edition
Saturday 10/30/2021 10:00 PM
(Free Event)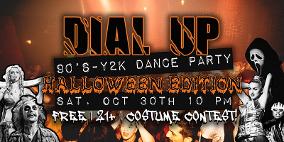 A dance party set to the hits of the 90's
and Early 2000's with a HALLOWEEN TWIST!
Costume Contest with prizes!
Register (Click Here)
This weekend @Houston's Improv
D.L. Hughley
@The Improv Houston

Friday 10/29/2021 7:30 PM & 9:45 PM
Saturday 10/30/2021 7:00 PM & 9:30 PM
Sunday 10/31/2021 7:30 PM
One of the most popular and highly recognized standup comedians on the road today has also made quite an impression in the television and radio arena. D.L. can currently be heard on the New York airwaves, as host of the morning show on WYKS-FM. In just a few months on air, DL has managed to increase the listenership for the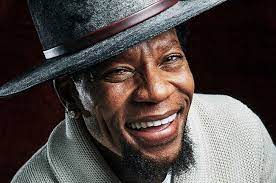 station. This Haloween weekend Hughly will be at the Improv Houston.
Most recently, D.L. served as host of his own late night talk show on CNN "D.L. Hughley Breaks the News." Proving he could, indeed break news, D.L. was able to uncover startling, news-making comments from such guests as former White House press secretaries Scott McClellan and Ari Fleischer, as well as a recent controversy-stirring comment from RNC chair Michael Steele.

D.L.'s creative arsenal is non-stop. He starred as "Simon Stiles" on the Aaron Sorkin drama series for NBC "Studio 60 on the Sunset Strip" and was hosted the popular BET hidden camera reality series, "S.O.B. Socially Offensive Behavior". In 2006, D.L. also starred in his own HBO comedy special entitled "Unapologetic" . The special, which aired on HBO to excellent reviews, and is now available on DVD. Following the success of the special, D.L. went on to host the second season of HBO's "Def Comedy Jam" and served as host of the BET Awards in 2008.
D.L. continues
his reign on the standup comedy front...

Hughley spent four successful years starring in his own sitcom "The Hughleys," and showed no signs of slowing down. It was the mega-hit ORIGINAL KINGS OF COMEDY that launched D.L. into superstardom. The film, based on the 1999 tour featuring D.L., Bernie Mac, Steve Harvey and Cedric the Entertainer, garnered close to $40 million at the box office and became one of the highest selling DVDs in 2001.
D.L. has undoubtedly proved himself as one of the hardest working men in showbiz. In addition to his growing televisionand film resume, D.L. continues his reign on the standup comedy front, filling out concert halls and headlining comedy clubs across the country.
The Improv
7620 Katy Freeway Space
455 Houston, TX 77024
Directions
Buy tickets over the phone:
713-333-8800
Friday, October 29, 2021 7:30 PM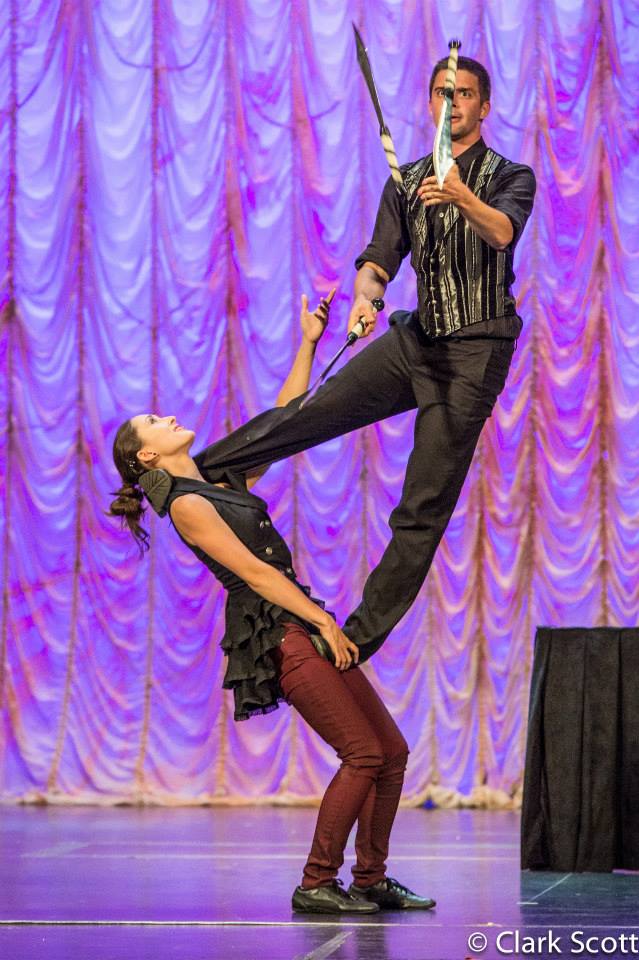 Jump start your Halloween weekend with big laughs and huge gasps with a world-champion magician and circus artist featuring magic, juggling, hand balancing, wirewalking and acrobatics! Hailing from New Orleans, The Crescent City, they have entertained corporate and collegiate audiences across the country and even overseas. Their original stage work has earned them six international titles, performances at London's prestigious Magic Circle Theater and an appearance on The Tonight Show with Jay Leno. Meet the Circus here!
Sugarland Town Square
Located at Highway 6 and U.S. 59
Sugar Land, TX 77479
Directions (Map)
281-242-2000
Flying Saucer's
10th Annual BeerFeast

Saturday, October 30, 2021 2:00 PM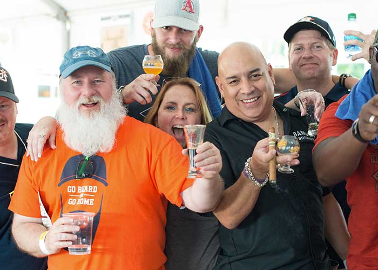 The 10th annual Flying Saucer BeerFeast features over 80 quality craft beers from across the globe, live music, local food vendors,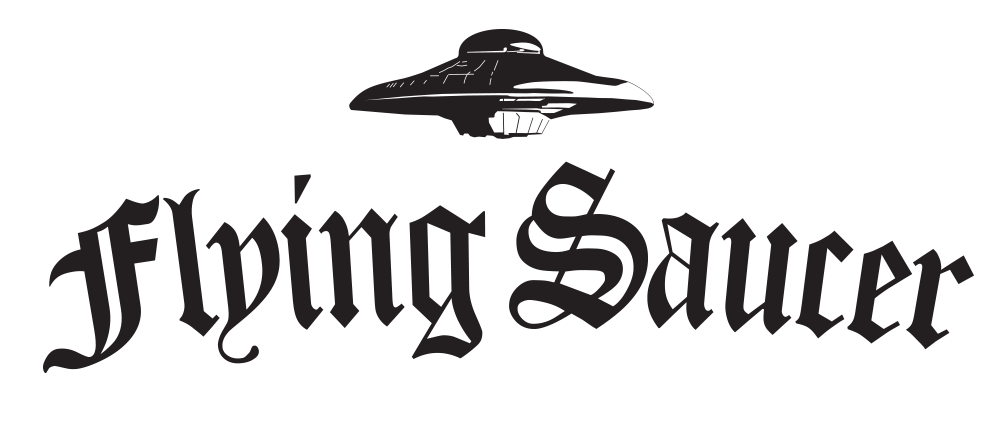 Halloween Costume Contest, raffle prizes, and fun in the Plaza. This year is a big one as they celebrate 10 years of BeerFeast AND 10 years of Sugar Land Flying Saucer. The event is for ages 21+ only and all guests must purchase a ticket to attend. Tickets (Click Here)

Sugarland Town Square
Located at Highway 6 and U.S. 59
Sugar Land, TX 77479
Directions (Map)
281-242-2000

Serious Wheels
"Open" Car Show
Saturday, November 13, 2021 10:00 PM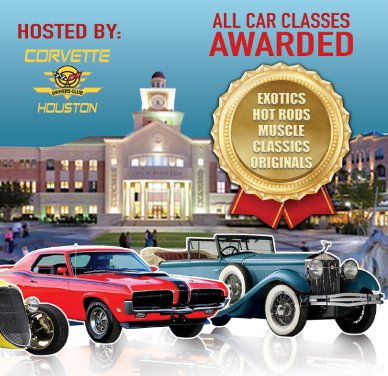 Are you a car enthusiast? This is just the event for you! Not only will there be Corvettes on display, but many other types of vehicles such as classics, hot rods, exotics, muscle cars & more that are sure to give you a need for speed. The event benefits Fort Bend Women's Center.
Sugarland Town Square
Located at Highway 6 and U.S. 59
Sugar Land, TX 77479
Directions (Map)
281-242-2000
Trevor Noah
Back To Abnormal
World Tour
@ToyotaCenter
Saturday 11/6/2021 7:30 PM
Door Open 6:30 PM
Comedy Central's Trevor Noah makes his way to the Toyota Center this weekend in his "Back To Abnormal World Tour".
In 2019, Noah launched a new podcast series "The Trevor Noah Podcast." In his podcast, Noah challenges himself – and listeners – to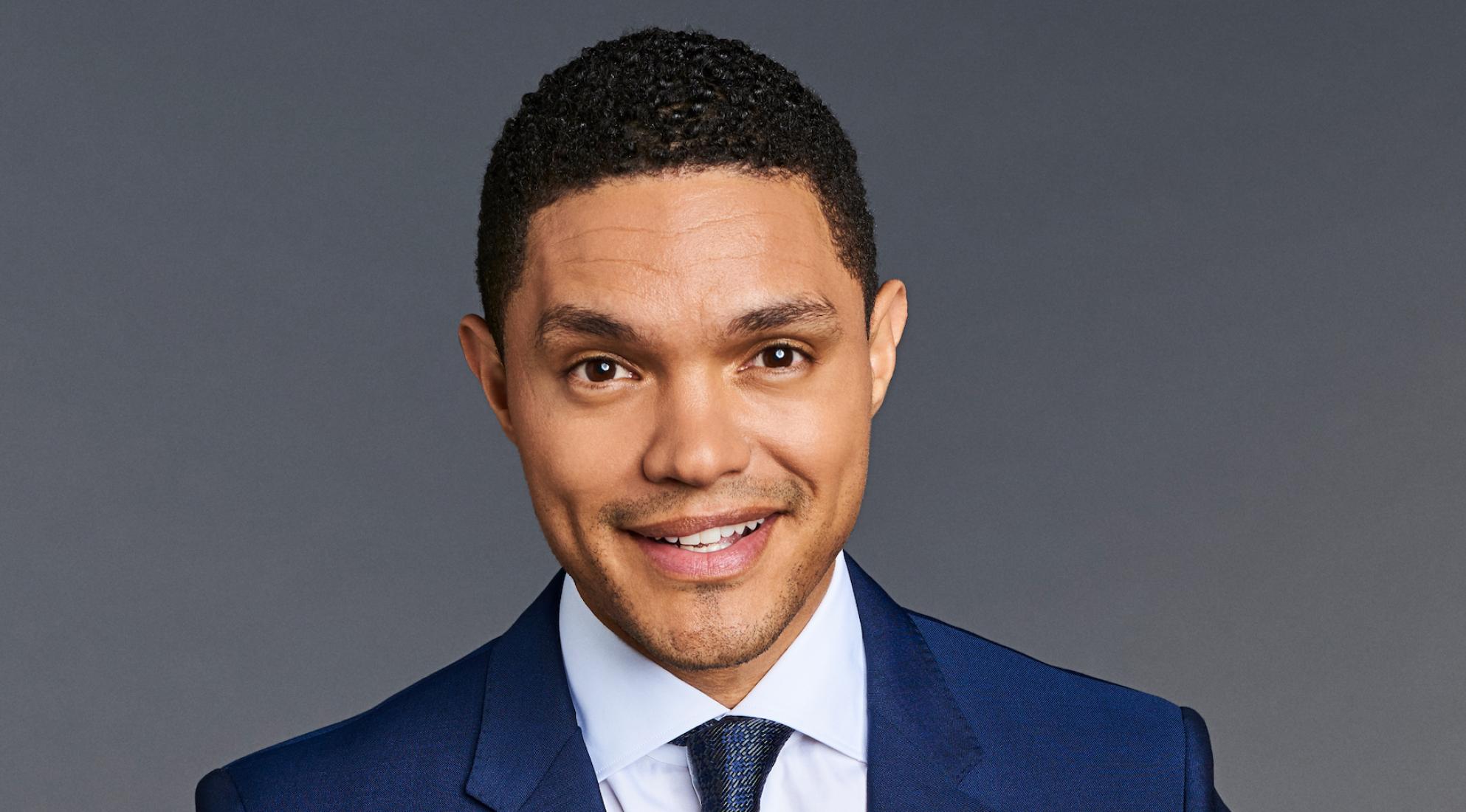 explore unfamiliar angles, embrace differing viewpoints, and celebrate the contradictions that make the modern world both bewildering and exciting. In 2020, "The Trevor Noah Podcast" won the Webby Award and Webby People's Voice Award for News & Politics (Podcasts).

The Accordion Kings and Queens
Miller Outdoor Theatre
TexasFolklife is proud to present the 32nd annual Accordion Kings & Queens! Come outfor an evening of dancing and roots music, featuring the best of Texasaccordion music genres, including conjunto, polka, zydeco, Cajun and more! Headliners this year are Jeffery Broussard & The CreoleCowboys and Christina Valdez! The show will also feature the 2021winners of Texas Folklife' sacclaimed Big Squeeze statewide youth accordion context. Celebrate the verybest of Texas Squeezebox – join us for Accordion Kings and Queens! www.milleroutdoortheatre.com for more info, or call 281.373.3386.
Saturday November 6, 2021 7:00 PM
6000 Hermann Park Drive
Houston, TX 77030
Directions (map)
The Art Museum of Texas
@Sugraland Town Square
Established in 2020, Art Museum TX is a not-for-profit institution in Fort Bend County,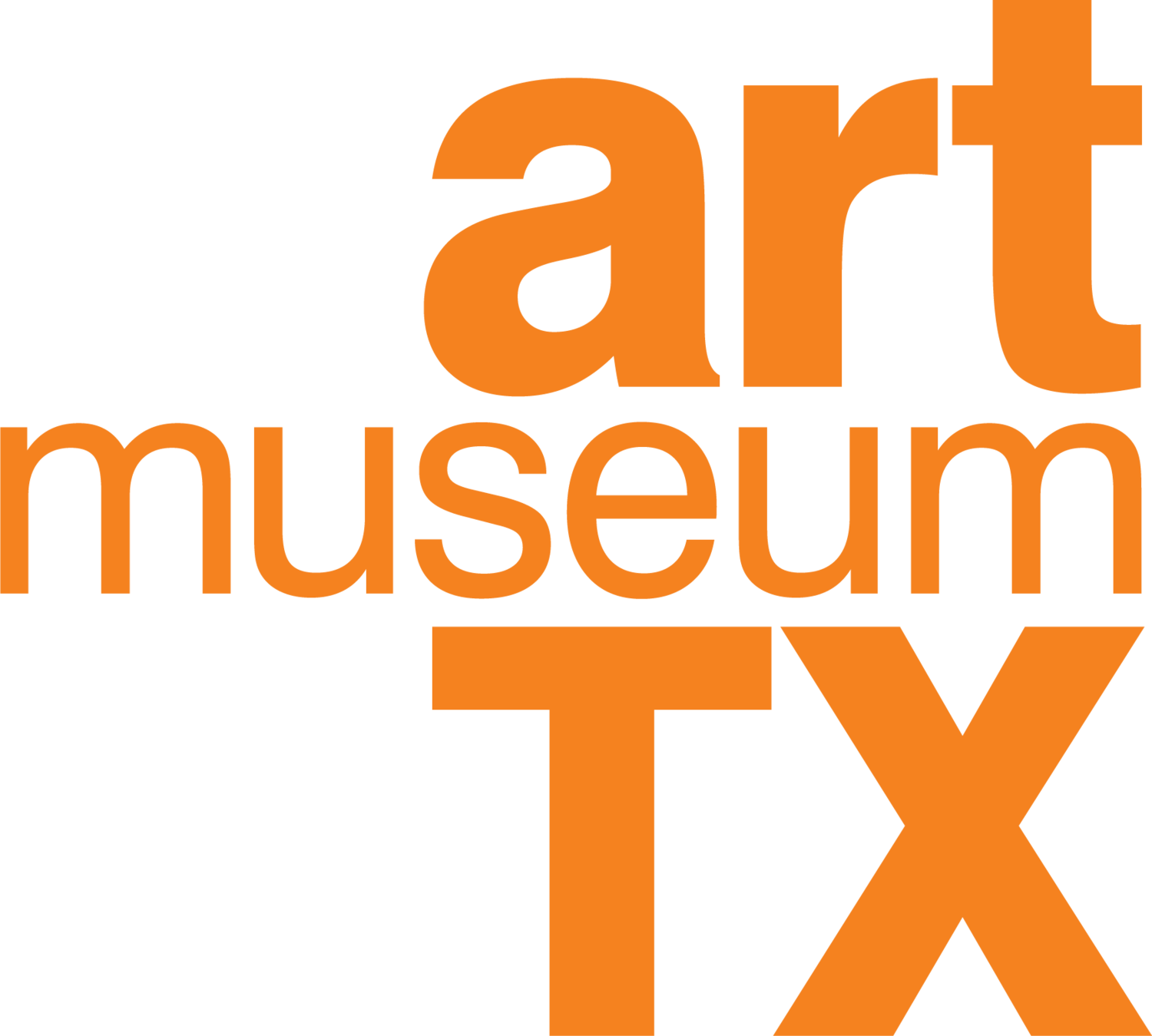 Texas, dedicated to presenting the region's contemporary art to the public. Art Museum TX provides an interchange for visual arts of the present and recent past, presents new directions in art, strives to engage the public, and encourages a greater understanding of contemporary art through education programs.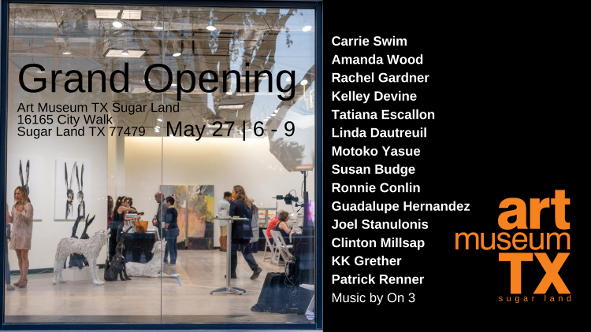 Art Museum TX is a museum dedicated to reaching our Fort Bend area population from one end of the region to the other, reaching throughout the surrounding areas and growing a wider audience. Art Museum TX is introducing art to so many. We bring art to YOU by opening our art space where YOU already frequent! We are in THE NEIGHBORHOOD!
Art Museum TX
16165 CITY WALK
SUGAR LAND TX 77479
Directions
Admission Free
Suggested Donation $5.00
Houston's Online Weekend Entertainment Guide
Looking for that Saturday weekend event and can't find it
try our custom "Google Search"