Houston's Weekend Planning Guide
(Weekendhouston.net) is a Targeted Premium Event Listings Calendar
Weekend Saturday is updated continuously


Bayou City Art Festival
@Sam Houston Park and along Allen Parkway
Downtown
Saturday 10/9/2021 10:00 AM
Sunday 10/10/2021 10:00 AM
The Bayou City Arts Festival returns this weekend after suspending operations due to covid last year. The festival is an interactive outdoor art festival for people of all ages and is one of the largest juried fine art festivals in the nation. The two-day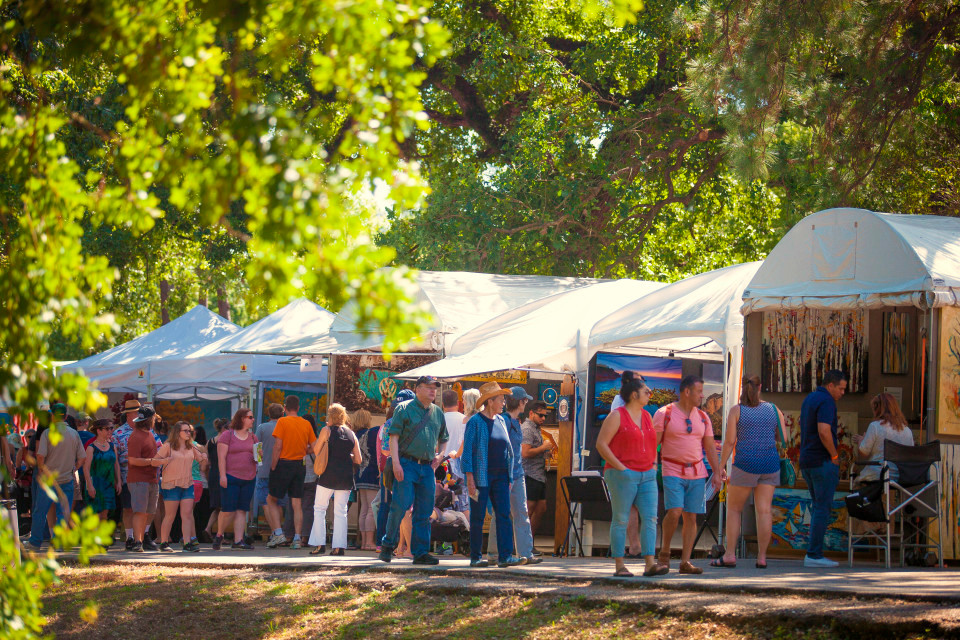 festival features the works of over 200 artists, food trucks, two entertainment stages, a craft beer garden, a boutique wine garden, an Art Bar, and an Active Imagination Zone. The outdoor event offers visitors the opportunity to meet with exhibiting artists, view original works from 19 art disciplines, and purchase world-class art, prints, jewelry, sculptures, and more at prices for everyone.
In 2019, organizers raised around $500,000 per Festival with a portion of proceeds benefiting 5 to 10 non-profit partners including Fresh Arts Houston, the Orange Show Center for Visionary Art, Warriors in Art, Houston SPCA and Museum of Fine Arts, Houston.
Established in 1972, the Art Colony Association, Inc. ("ACA") is a 501(c)(3) nonprofit organization dedicated to producing high quality art festivals and events to provide financial support to local nonprofit organizations. Over the past 49 years, the Art Colony Association, producer of The Bayou City Art Festival Downtown in the fall and Bayou City Art Festival Memorial Park in the spring, has raised 3.6 million dollars in support local nonprofit organizations. The Festivals are funded in part by grants from the City of Houston and through Houston Arts Alliance.
Bayou City Art Festival will be in Downtown Houston at Sam Houston Park and along Allen Parkway. There are three entrance gates to the festival, and they have been color-coded to provide easier distinction for patrons.
The Blue Gate – Located near
the intersection of Bagby Street
and Lamar Street
Directions (Map)
The Green Gate – Located near
the intersection of Bagby Street
and Dallas Street
Directions (Map)
The Orange Gate – Located on Allen Parkway
just west of Sabine Street
Directions (Map)
Madeon
Good Faith Forever
@HOB Houston
Saturday 10/9/2021 8:00 PM
Doors Open: 7:00 PM
Hugo Leclercq produces joyful, hook-heavy nu-disco and dance-pop under the name Madeon. This weekend he will be at Live Nation's House of Blues in Green Street downtown.

He first garnered attention for his mash-ups and remixes before scoring hits with his original tracks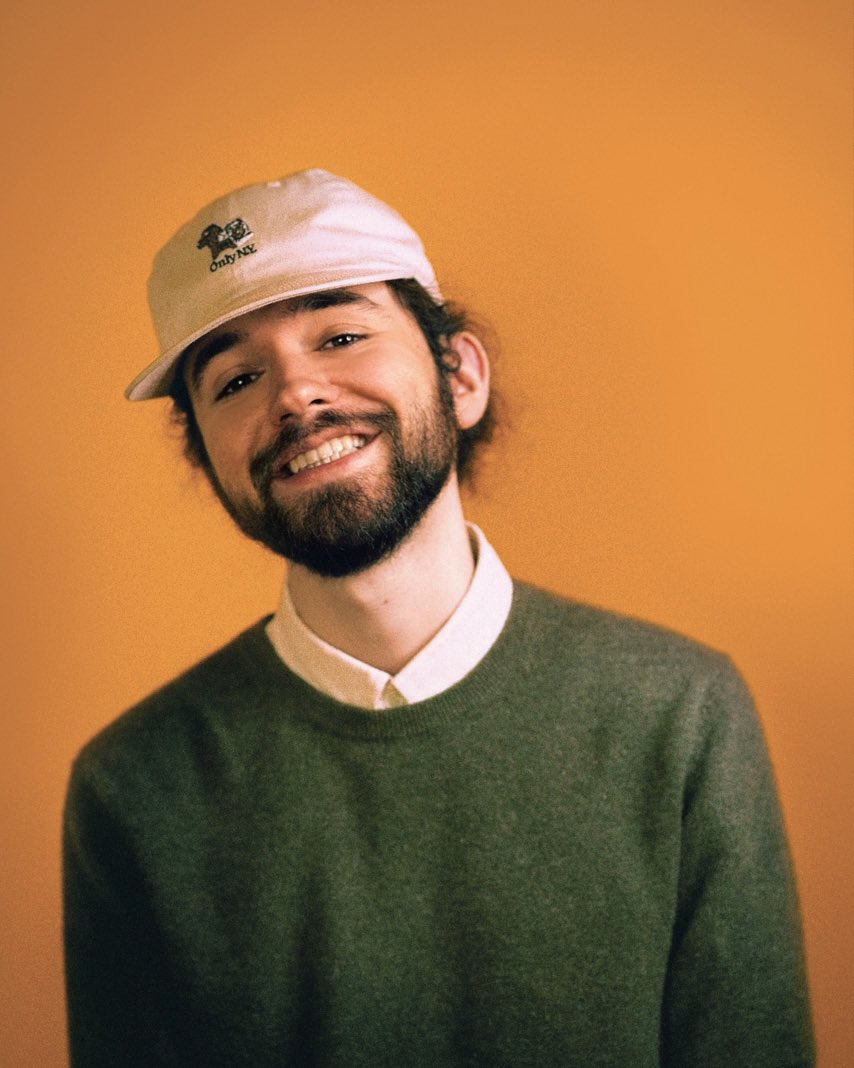 and production work for several major pop stars. Both of his vibrant full-lengths, Adventure (2015) and Good Faith (2019), reached number one on Billboard's Top Dance/Electronic Albums chart.
Born in Nantes, France, in 1994, Leclercq started producing dance music before he hit his teens.

Madeon's, Good Faith Forever started to stream several years ago. A Reddit.com reviewer had this to say about the artist's work. "Personally, I agree with most of this, my favourite tracks from it were Dream Dream Dream, AMF, Mania (although disappointed that its only the first half), Nirvana and Heavy With Hoping.
One other issue I had with songs like Borealis, Hold me Just Because and No Fear no More (to a lesser extent) was that even after many listens, there is nothing apart from some vocals that hook you and that makes the tracks sound unique. Not necessarily that the tracks sound too similar to each other, but that they don't have much character, unlike the other songs. Unlike Adventure, where every track is instantly recognizable, and has distinct character. with vocalists that all sound unique.
Also the live versions of some songs (Mania, No Fear No More etc) are infinitely better than the studio released versions.
Maybe i am still just used to the sounds of the Pop Culture Era and Adventure Era, or I've just become too cynical over these last 4 years, but everything before Good Faith has been the absolute pinnacle of electronic music, with only Porter's music coming close to it, and anything less seems like a disappointment, even if its still better than most of what everyone else has been putting out. I found this artist recently called Hannah Diamond, and I have been more excited for her new album than Good Faith, and I've been waiting in high anticipation for 4 years for new Madeon and he is my all-time favorite music artist," Artistique01.
HOB Houston
in GreenStreet
1204 Caroline St.
Houston, TX
(888) 402-5837
Gabriel Iglesias
in Concert
@NRG Arena
Saturday 10/9/2021 8:00 PM
Iglesias is one of America's most successful stand-up comedians performing to sold-out concerts around the world. He is also one of the most watched comedians on YouTube with almost a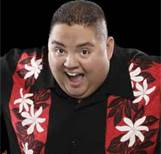 billion views and has over 25 million fans across social media. This weekend the comeidan will be in the Bayou City at NRG.

In 2018, Gabe was included in The Hollywood Reporter's "Top 40 Comedy Players" issue alongside comedy giants Jerry Seinfeld, Chris Rock and Lorne Michaels. The comedian has also had the distinct honor of being one of the few to headline and sell-out Madison Square Garden in New York, Staples Center in Los Angeles and Sydney Opera House in Australia.
Iglesias is the star and executive producer of Mr. Iglesias, the multi-cam, Netflix original comedy series, which is currently streaming Part 1-3. Iglesias plays a good-natured public high school teacher who works at his alma mater. He takes on teaching gifted but misfit kids to not only save them from being "counseled out" by a bully bureaucrat Assistant Principal, but also to help them unlock their full potential. In 2020, the show won best Primetime Comedy at The Imagen Awards, which recognizes positive portrayals of Latinx actors/actresses in the entertainment industry

The actor/comedian also hosts Nickelodeon's comedic competition show, Unleashed (10 episodes) which premiered last fall. The series brings the most impressive animal acts together to compete on-stage in front of a kid jury and celebrity judges Peyton List, Preacher Lawson, and Utkarsh Ambudkar for the title of "Most Entertaining Pet" of the night. It was the #1 live action telecast spot with K6-11 through its first season.

In addition to the Netflix comedy series, Iglesias penned a deal with Netflix to release his next two stand-up comedy specials for the streaming service. The first, titled One Show Fits All, was filmed in front of a sold-out audience at the Toyota Center in Houston and debuted in January 2019. His third special for the streaming service will tape in the fall of 2021; both of these specials are follow-ups to his highly successful 2016 special, I'm Sorry For What I Said When I Was Hungry, which was filmed at the Allstate Arena in Chicago to two sold-out shows with a total of 20,000 fans in attendance.
Legendz of the Streetz
@Toyota Center
Presented By
We Are Live Entertainment
Saturday 10/9/2021 7:00 PM
The who's who of hip hop will be at Toyota Center on October 9th as the absolutely stacked Legendz of the Streetz Tour makes their way to the Bayou City. It'll be Rick Ross, Jeezy, Gucci Mane, 2 Chainz, Fabolous, Lil Kim, Boosie Badazz, DJ Drama and other surprise guests says We are Live Entertainment.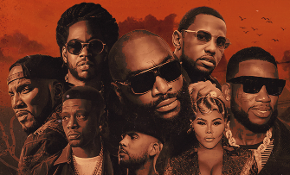 This concert at Toyota Center originally scheduled for May 9th, 2020 was rescheduled for October 9, 2021. All tickets purchased from the originally scheduled date are still valid.
Read more Legendz of the Streetz
Click Here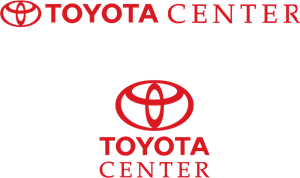 Toyota Center
1510 Polk Street
Houston, Tx 77002
Directions (Map)
713-758-7200
Houston Symphony
Pops Concert
Whole Lotta Shakin'
Swing to Rock
Saturday 10/9/2021 8:00 PM
Sunday 10/10/2021 2:30 PM
This weekend Houston Symphony Pops gets into Whole Lotta Shakin' Swing to Rock downtown at Jones Hall.

Talented multi-instrumentalist Dave Bennett and the Houston Symphony Big Band take you on a musical journey through the decades, hit by iconic hit—from the Swing Era to classics of Glenn Miller, Johnny Cash, Jerry Lee Lewis, and more!
Read more Houston Symphony
Pops Concert
Whole Lotta Shakin'
Swing to Rock (Click Here)
Soccer
Houston Dash vs. North Carolina Courage
NWSL Soccer at BBVA Stadium
More info at www.houstondynamofc.com/houstondash
and www.bbvastadium.com.
Saturday October 9, 2021 7:30 PM
2200 Texas Ave, Houston, TX 77003
Directions (map)
Jackyl
Hosted byEddie Trunk
@Warehouse Live
Saturday 10/9/2021 8:00 PM
Door Open 7:00 PM
It's been 25 years since Jackyl shot out of Georgia with its wild, untamed and uncouth approach to rock 'n' roll. Equal parts hard rock, heavy metal and Southern rock, Jackyl formed in 1991 and brought back rock 'n' roll back — back to its down-to-earth, wild, fun-loving origins. Full of spit and swagger — and a "dirty" sense of humor to boot — Jackyl quickly earned a deal with Geffen Records. Jackyl's live shows were already legendary before the ink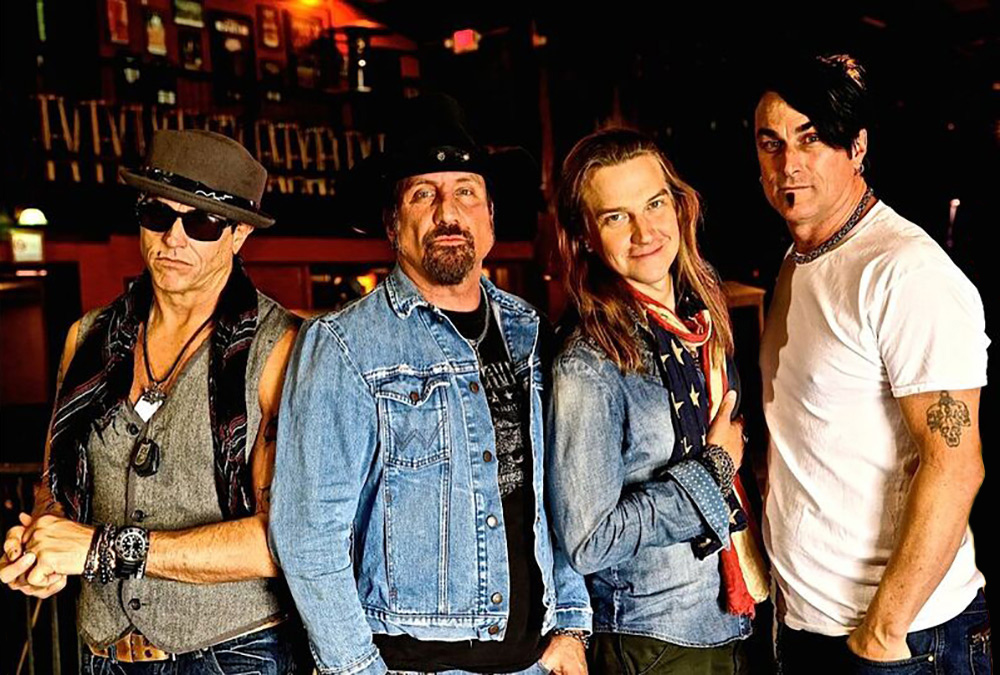 dried on the Geffen contract.
The 1992 self-titled debut album went platinum and featured notable rock radio hits like "Down On Me," "When Will It Rain," "I Stand Alone" and, most notably, "The Lumberjack," during which vocalist Jesse James Dupree performed a chain-saw solo. Dupree's chain-saw escapades on album and in concert became one of many Jackyl trademarks. With the release of 'Jackyl' hit the road and barely left it since. Just long enough to record new albums. Touring mates in those early days included Aerosmith, Kiss, ZZ Top, Ted Nugent and Damn Yankees. 1993 saw "Mental *@%.!" featured on 'The Beavis & Butt-head Experience,' a compilation album of songs tied in with MTV's hit cartoon series; it was eventually certified triple platinum. 1994 was one of the most important years in the band's career. The second album, 'Push Comes To Shove,' hit the streets and went gold. That August, Jackyl turned in one of the most acclaimed performances at Woodstock '94 in Saugerties, NY, and the resulting double album 'Woodstock 94' went platinum and included "Headed For Destruction" (a track from 'Push Comes To Shove'). The live recording 'Night Of The Living Dead' was released exclusively in Europe on Mayhem Records in 1996.
It wasn't long before Jackyl followed A&R legend John Kalodner (who had signed them to Geffen) to Sony Music's imprint Epic Records. 'Cut the Crap' was released in 1997 and benefited from two industry heavyweights overseeing its recording: producer Mike Fraser (AC/DC, Metallica) and mixer Kevin Shirley (silverchair, Aerosmith). This album spawned the rock radio hit "Locked and Loaded," which included guest vocals by AC/DC's Brian Johnson. It was the first time Johnson had ever recorded with any artist but AC/DC since he joined the band 17 years earlier. A collection of B-sides titled 'Stayin' Alive' appeared on Shimmering Tone Records in 1998 but the biggest highlight of the year was Geffen's release of the best-of collection 'Choice Cuts' and the related promotional events Jackyl did to help promote it.
"My Moonshine Kicks Your Cocaine's Ass"

The band earned two Guinness Book of World Records citations and the designation "The Hardest Working Band in Rock 'N' Roll" for performing 100 shows in 50 days as well as 21 shows in 24 hours. Dupree says the most grueling of the two was 21 shows in 24 hours; Jackyl completed that task in Texas, and the shows were all done with full lights and sound. The daytime sets were 45 minutes long whereas the ones done at nighttime were between 90 and 120 minutes long. Jackyl released 'Relentless' on Humidity Records in 2002. It contained the second collaboration with Brian Johnson, "Kill the Sunshine." Universal Music/Geffen Records also issued a Jackyl volume as part of its acclaimed '20th Century Masters – The Millennium Collection' best-of series in 2003. For a band that built its reputation as road warriors, it's surprising that a full-length live album meant for worldwide release did not appear until 2004 with the separate release of the 'Live at the Full Throttle Saloon' CD and DVD on Sanctuary Records. 'Live at the Full Throttle Saloon' was recorded and filmed in summer 2003 in Sturgis, South Dakota, as part of the legendary annual biker rally festivities held there.
In 2010, the band completed their release titled "My Moonshine Kicks Your Cocaine's Ass". Staying true to their working band roots, ever since 2008 Jackyl has been on the road playing the summer festival circuit as well as many other choice, off-season venues.
42nd Annual
Festival Chicano
@Miller Outdoor Theatre
Continues
Saturday 10/9/2021 7:00 PM
The creators and producers of "Festival Chicano" say, The "42nd Annual Festival Chicano" is a reflection of the artistic creativity that has developed in the Chicano cultural experience after centuries of influence from native peoples, Mexico, Europeans, and the U.S.A.
Chicano music has been historically shaped by many diverse styles such as Mexican rancheras, corridos, mariachi, orchestra, tejano, conjunto, big band, rhythm and blues, country, rock and roll, and many others.
The festival is a celebration of culture through the musical expression of countless generations of artists. It is truly a unique, original American sound.
Open Source
Featuring Berrakka
Spinelli
@White Oak Music Hall
Saturday 10/9/2021 9:00 PM

Berrakka has quickly proved she can hold her own, earning space on the bill at the Love Below gigs in=
New York and Miami and churning out a handful of mixes showing off her versatility, tight selections, and technical ability.
Saturday 10/9/2021 8:00 PM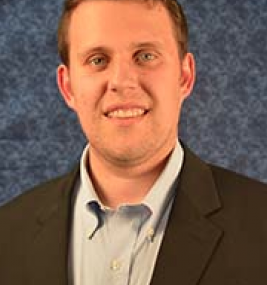 Ben Clifton Jazz Trio based in Houston, TX. The band has played at several staples in the Houston Music Scene including including Cezanne Jazz Club, Cafeza, Axelrad, Fig and Olive at the Galleria, Kulture Restaurant, Phil and Derek's, The Ready Room, The Dunlavy, and The Flat just to name a few. Repertoire includes songs from the great American song books as well as Motown, Funk, and Pop classics. Song requests are welcomed.



Pianist Ben Clifton performs with Chad Wesselkamper (bass) and Sam Knight (drums).
Sets are at 8 and 9:45 pm, $15 cover.
Cezanne
Inside Birraporetti's
Downtown Houston
500 Louisiana Ave
Houston, TX 77002
Directions (Map)
832-592-7464
This Month @Houston's Improv
Chris Porter
@Houston Improv
Friday 10/8/2021 7:30 PM 7 9:45 PM
Saturday 10/9/2021 7:00 PM & 9:30 PM
Sunday 10/10/2021 7:30 PM
Chris Porter is a simple man in a complicated world where dudes send pictures of their genitalia to women and burgers have a backstory. Born and raised in Kansas City, Chris brings a true stand-up experience to his live shows. There are no sound cues, no puppets, and no catch phrases. Just gut wrenching laughter drawn from his own experience and observations.

Best known for his 3rd place appearance on season 4 of NBC's Last Comic Standing and his one-hour special 'Ugly & Angry' that was one of Netflix's top rated specials for three years, you may also know this Kansas City native from his very own Comedy Central Presents special, his comedy albums 'Lost & Alone' and 'Screaming From the Cosmos', his appearances on Tommy Chong's Comedy @ 420 on Showtime, the Arsenio Hall show, Comedy.TV, or your favorite local comedy club. This weekend he is Houston on the Katy Freeway at Houston's Impro.


The Improv
7620 Katy Freeway Space
455 Houston, TX 77024
Directions
Buy tickets over the phone:
713-333-8800
Bands For Good
Featuring Moodafaruka
Sponsored by
Sewell Audi Sugar Land


Friday, October 8, 2021 7:30 PM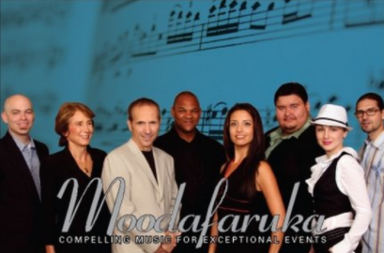 Bring a lawn chair or blanket and start your evening out with Moodafaruka in the Plaza for some awesome world beat music. They will take you to the four corners of the globe & beyond featuring a wonderful blend of Flamenco, Middle Eastern, Spanish and Western Motif. Plus, kick off Domestic Violence Awareness Month & learn more about Asians Against Domestic Abuse(AADA)…. they will be honoring those who have lost their lives, celebrating survivors and connecting with those working to end domestic violence.
Sugarland Town Square
Located at Highway 6 and U.S. 59
Sugar Land, TX 77479
Directions (Map)
281-242-2000
Risala Foundation's
Re-Awakenings Concert
Friday, October 15, 2021 7:30 PM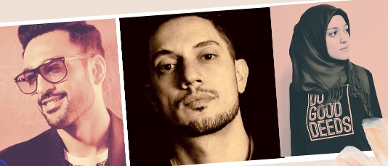 Risala is pleased to announce Re-Awakenings – an open air concert featuring world-renowned singer and songwriter Ali Sethi, Syrian-American rapper Omar Offendum, and spoken word artist Amal Kassir. You are cordially invited to a spiritual concert celebrating the human spirit and the diversity of the Islamic tradition. Enjoy the beauty, the artistry, and the depth of the Islamic tradition – mixing East and West and the modern and the ancient. Bring your lawn chair and a friend. We can't wait to see you!

Sugarland Town Square
Located at Highway 6 and U.S. 59
Sugar Land, TX 77479
Directions (Map)
281-242-2000

Lyrics on the Lawn
Featuring
Legendary Rhythm Bandits
Friday, October 22, 2021 7:30 PM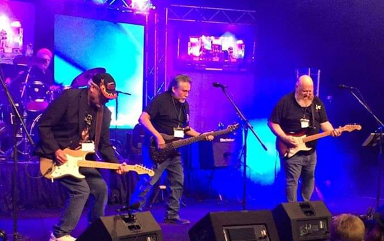 We're turning the Plaza into one big party, so come hang out and have some fun with family and friends while listening to live music from The Legendary Rhythm Bandits. The band is Legendary because the players have over 100 years of combined band experience! Its Rhythm is self-evident as the beat of the drums and the thump of the bass bring crowds to their feet. The Bandits "borrow" from all genres of great music, including Classic Rock, Country, Jazz, Soul, and Rhythm & Blues. The Legendary Rhythm Bandits rock every type of venue, whether it's a Texas Honky-Tonk, a Rock and Roll Club, or a smoky Blues Bar. A crowd favorite at their previous Sugar Land Town Square shows, The Legendary Rhythm Bandits are sure to entertain.
Sugarland Town Square
Located at Highway 6 and U.S. 59
Sugar Land, TX 77479
Directions (Map)
281-242-2000
The Art Museum of Texas
@Sugraland Town Square
Established in 2020, Art Museum TX is a not-for-profit institution in Fort Bend County,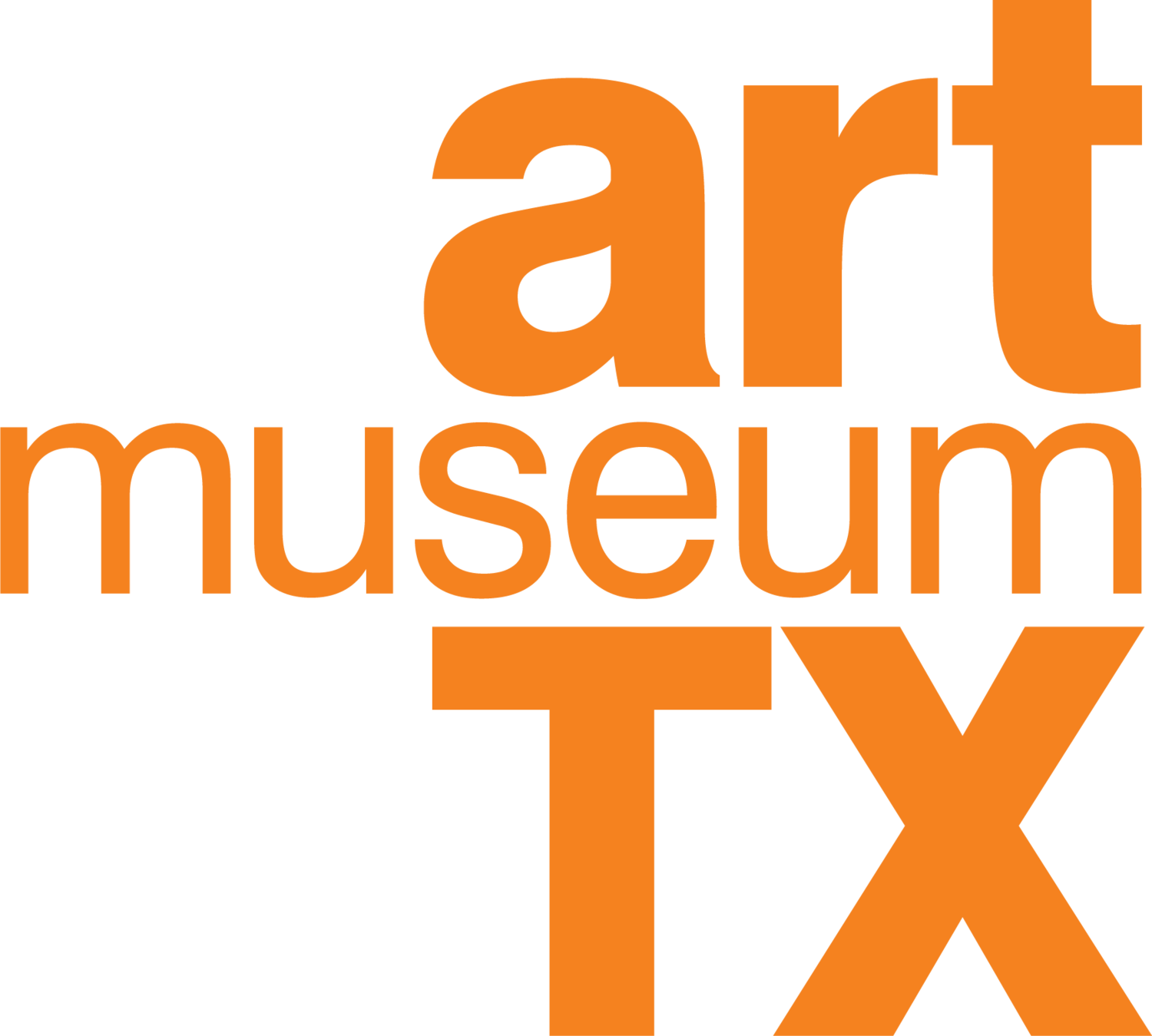 Texas, dedicated to presenting the region's contemporary art to the public. Art Museum TX provides an interchange for visual arts of the present and recent past, presents new directions in art, strives to engage the public, and encourages a greater understanding of contemporary art through education programs.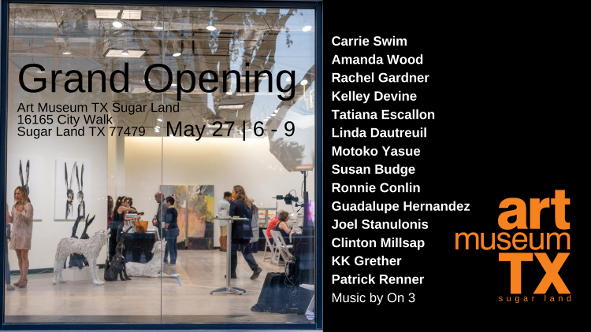 Art Museum TX is a museum dedicated to reaching our Fort Bend area population from one end of the region to the other, reaching throughout the surrounding areas and growing a wider audience. Art Museum TX is introducing art to so many. We bring art to YOU by opening our art space where YOU already frequent! We are in THE NEIGHBORHOOD!
Art Museum TX
16165 CITY WALK
SUGAR LAND TX 77479
Directions
Admission Free
Suggested Donation $5.00
Houston's Online Weekend Entertainment Guide
Looking for that Saturday weekend event and can't find it
try our custom "Google Search"