Saturday
September 4th, 2021
Weekend Saturday is updated continuously


Buzzfest
@Cynthia Woods
Mitchell Pavilion

Saturday 9/4/2021 2:30 PM
iHeartRadio's "94.5's" every other year, Buzzfest" makes its way to The Woodlands this weekend.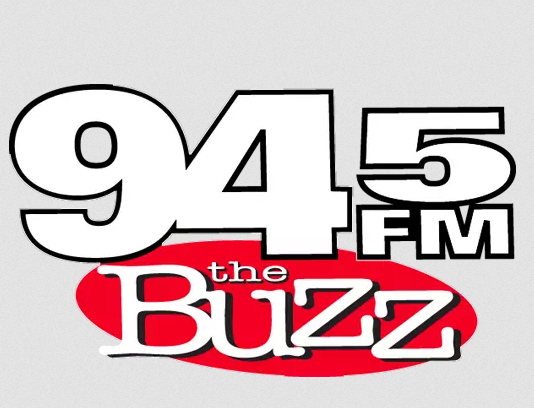 Buzzfest has been rocking Houston biennially, since 1995 with a day-long celebration starring some of the biggest names in alternative rock, indie, and hard rock.

This fall's festival features; The Offspring, Chevelle, P.O.D, Candlebox, Mammoth WVH, and Ayron Jones this Saturday, September 4th, 2021
Horace Grigsby Birthday Show
Celebrating jazz vocalist
Horace Grigsby's 86th Birthday
Saturday, September 4, 2021
Horace Grigsby's talent and influence runs strong and deep through the Houston jazz scene.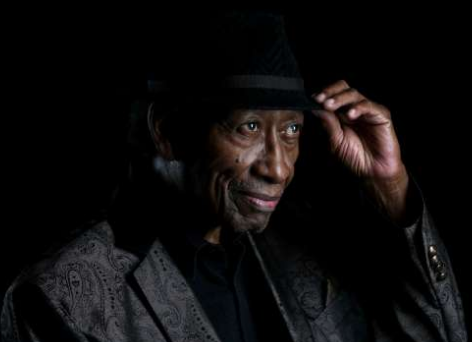 Beginning his jazz career in the 1960's, audiences across town are mesmerized by his soulful and emotive voice. Audiences across town are mesmerized by his soulful and emotive voice. The Houston-native thrives on smooth jazz standards where his vocals can really shine.
Read more at Gulf Coast Entertainment.com
click here
Sets at 8 and 9:45 pm, cover charge is $15
Cezanne
Inside Birraporetti's
Downtown Houston
500 Louisiana Ave
Houston, TX 77002
Directions (Map)
832-592-7464
Houston Symphony Pops
Once Upon a Time
Alan Menken's Broadway
@Jones Hall
Saturday 9/4/2021 8:00 PM
Relive favorite songs from The Little Mermaid, Beauty and the Beast, Aladdin, Pocahontas, The Hunchback of Notre Dame, Hercules, and Little Shop of Horrors in a special salute to Disney's musical mastermind, Alan Menken! Hear "Part of Your World," "Poor Unfortunate Souls," "Colors of the Wind," "Beauty and the Beast," "A Whole New World," and so much more, along with showstoppers from musicals like Newsies and Sister Act. Vocalists direct from the Broadway stage join Steven Reineke and the Symphony. It's this weekened in Jones Hall in downtown Houston.
Cezanne
Inside Birraporetti's
Downtown Houston
500 Louisiana Ave
Houston, TX 77002
Directions (Map)
832-592-7464
Beartooth
"The Below Tour"
@HOB Houston
Saturday 9/4/2021 6:00 PM
Beartooth began as an emotional exorcism. Conceived, constructed, and unleashed by one man in a basement studio.
This weekend their in GreenStreet at HOB Houston.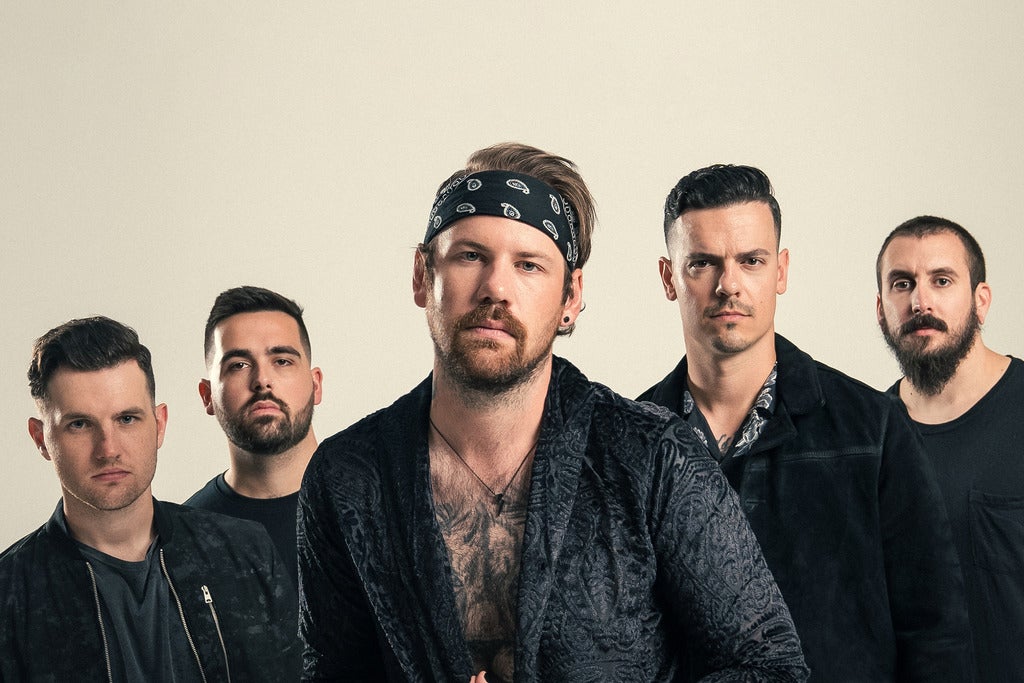 Now, even as Beartooth has grown to become a headlining festival act; cracked Billboard's Top 25; lit up SiriusXM radio; and were crowned Breakthrough Band at both the Metal Hammer Golden Gods Awards and Loudwire Music Awards, Beartooth's music and message remain intensely personal.
Read more Beartooth click here
Mercury Chamber Orchestra Presents
Vivaldi's Four Seasons
@Miller Outrdoor Theatre
Saturday 9/4/2021 8:30 PM
Mercury Chamber Orchestra is back at Miller performing audience-favorite Vivaldi's Four Seasons under the baton of Antoine Plante, Artistic Director, with soloist and concertmaster Jonathan Godfrey.
Experience the birdsong of Spring, the storms of Summer, the harvest and hunt of Fall, and the icy cold of Winter with Mercury's energetic and engaging performance complemented with dramatic lighting and projections of inspiring visuals, Vivaldi's own poetry and up-close video of the musicians performing.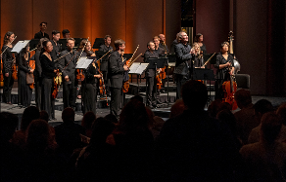 Mercury Chamber Orchestra was started by four friends in the year 2000 as an intimate chamber ensemble with the goal to enrich and entertain Houston audiences with an exciting repertoire of music performed on period instruments.
What began as a grassroots effort over lunch at a local restaurant has blossomed into a lively chamber orchestra beloved by the community. In 2013, Mercury rebranded and expanded its repertoire to include works outside of the Baroque period. In this evolution, the goal remains the same—bringing music to life and to people across Houston and beyond.
Mercury continues to receive critical and audience acclaim for innovative and welcoming performances, while also impacting the lives of young Houstonians through award-winning music education programs.
Miller Outdoor Theatre
Hermann Park
6000 Hermann Park Dr
Houston, TX 77030
Directions click here
(832) 487-7102
Texas Kickoff
@NRG Stadium
Saturday 8/4/2021 6:00 PM
Texas Tech and University of Houston will square off at NRG Stadium on Saturday, September 4th!
The Houston football program will open its 2021 season in the Texas Kickoff against Texas Tech says Vice President for Athletics Chris Pezman, "The Texas Kickoff is one of the highlights of the opening weekend of the college football season and we're always proud to participate in this great event," Pezman said. "Our fans have provided tremendous support each time our program has played inside NRG Stadium. We're grateful for ESPN Events and Lone Star Sports and Entertainment presenting us with a great opportunity to compete against another in-state program like Texas Tech."


The game will air on an ESPN network.

The Cougars will face Texas Tech for the 33rd time as both programs meet at NRG Stadium, home of the Houston Texans. Houston leads the all-time series, 18-13-1, and this matchup will mark the second time both teams have faced off inside NRG Stadium.

In its last season opener as a part of the Texas Kickoff, Houston defeated No. 3 Oklahoma, 33-23, to begin the 2016 season.

For more information on Houston's future non-conference football schedules, click here.
The Millennial Merch Fashion Show
@Wortham Center/Foyer
Saturday 9/4/2021 7:00 PM

The Millennial Merch Fashion Show is an annual esteemed fashion event that highlights independent fashion designers and connects millennial entrepreneurial spirits through a night of fashion and networking.

The 4th annual 2021 Millennial Merch Fashion Show will feature the following designers:
DEON LEO, ROYAL TRIBE CLOTHING,
SEGRIN DISIRI, JAELL, PETRA STELLAM,
FEIGN BOUTIQUE, TINA SUMMERS LABEL,
VIKTORIA MARCHEV, VORISE
Doors open and Cocktail hour begins at 7pm, with the doors closing promptly at 8:30pm.

Beverages (non-alcoholic and alcoholic) and appetizers will be available for purchase.
Cocktail attire is preferred, however, anything creative and fashionable is acceptable.
Children under the age of 10 not permitted.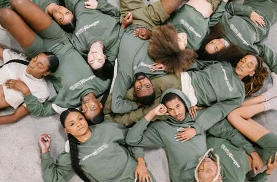 This Month @Houston's Improv
Jon "Polar Bear" Gonzalez
@Houston Improv

Thursday 9/2/2021 8:00 PM
Jon "Polar Bear" Gonzalez is a stand up comedian, podcaster and entertainer living in the heart of Texas. After getting involved in the local comedy scene, Jon quickly found success through the release of multiple comedy skits which went viral receiving millions of views on Facebook and shortly after, TikTok.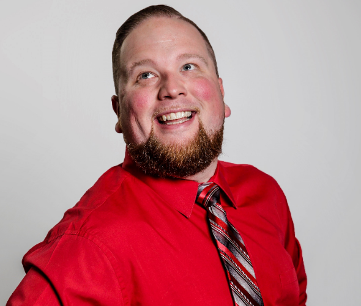 Since then Jon has toured all over the country performing his live standup show while also growing his fan base through TikTok and his weekly show on Facebook and YouTube. Make sure to catch Polar Bear's live show when he comes through your city. You won't wanna miss it!
Brent Morin
@Houston Improv

Friday 9/3/2021 7:30 & 9:45 PM
Saturday 9/4/2021 7:00 PM & 9:30 PM
Sunday 9/5/2021 7:30 PM
Brent Morin is a Los Angeles-based comedian, actor and writer. He is best known for his role as 'Justin Kearney' in the NBC sitcom UNDATEABLE. In late 2019, Brent starred opposite Dennis Quaid in the Netflix holiday series MERRY HAPPY WHATEVER from Kapital Entertainment. Brent can also be seen starring in the Netflix half-hour comedy special series, THE STAND UPS. Additionally, his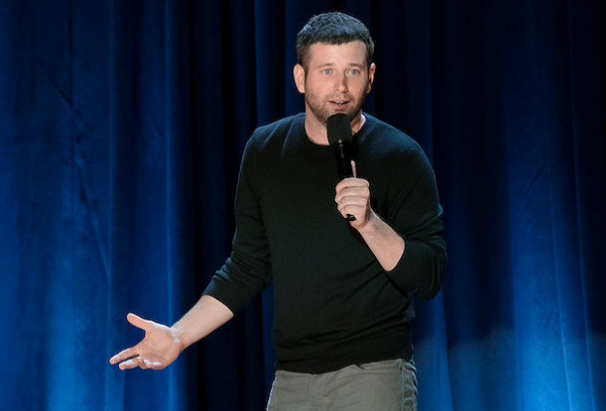 one-hour stand-up special, I'M BRENT MORIN, is currently streaming on Netflix. In 2013, he was named one of Variety's "10 Comics to Watch." He has also appeared on CHELSEA LATELY, CONAN, COMEDY CENTRAL, BROOKLYN 99, THE MCCARTHY'S and GROUND FLOOR. Brent can be seen starring in David Haskell's feature film, THE OUTDOORSMAN, which will made its world premiere at the 2017 Austin Film Festival. Brent regularly performs at The Comedy Store, The Improv and Laugh Factory and continues to tour throughout the United States.
Stone Cold and The Jackal
@Houston Improv
Thursday 9/9/2021 7:00 PM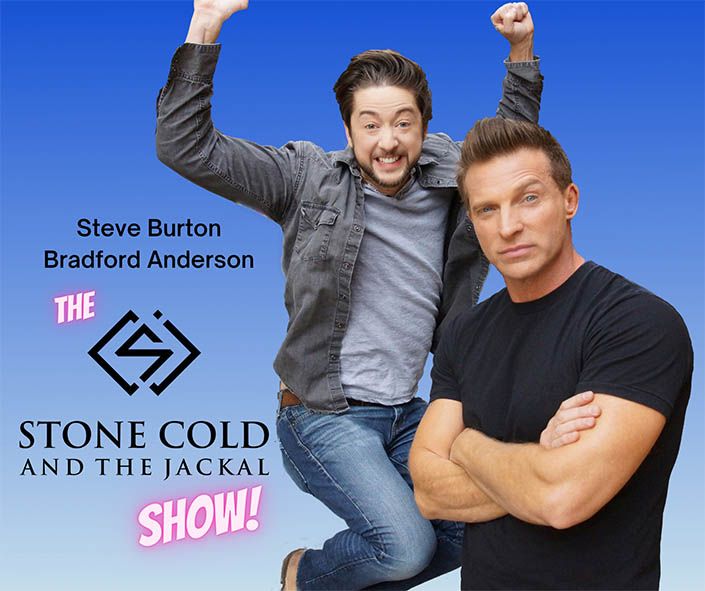 ***VIP Tables include: An autographed photo! A special 60 Minutes post-show VIP Q&A with Steve and Bradford. Get your GH questions answered and enjoy more time with the guys! After our awesome and raucous comedy show, it'll be the perfect way to unwind together safely and have MORE FUN in the process! (No meet & greet with talent due to social distancing)***
Steve Burton and Bradford Anderson play the roles of Jason Morgan and Damian Spinelli on ABC's soap opera,"General Hospital." Fans love their unique friendship onscreen, but their real-life dynamic is perhaps even more entertaining. In addition to their successful podcast, "That's Awesome" on Podcast One, and entertaining their legions of fans on social media, Steve and Bradford are delighted to be once again touring all over the country to the delight of GH fans
everywhere. Join them for a unique 90 minute show full of music, comedy, and Steve and Bradford hijinks!!
Bring your own camera, no autographs.
The Improv
7620 Katy Freeway Space
455 Houston, TX 77024
Directions
Buy tickets over the phone:
713-333-8800
Labor Day Weekend Concert
Featuring the Houston Tidelanders
Saturday, September 4, 2021 7:30 PM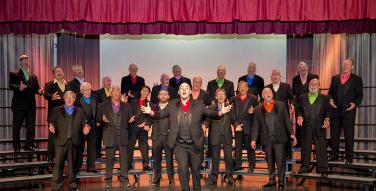 For over 75 years, Houston audiences have enjoyed the close, 4-part harmony, a cappella (barbershop style) singing of the Houston Tidelanders Chorus and Quartets. Join the men of the Tidelanders as they perform some of your favorite songs from the recent past and beyond. We are sure that you will have a good time!

Sugarland Town Square
Located at Highway 6 and U.S. 59
Sugar Land, TX 77479
Directions (Map)
281-242-2000


Bands for Good
Featuring Lords of Kool
sponsored by Sewell
Audi Sugar Land
Friday, September 10, 2021 7:30 PM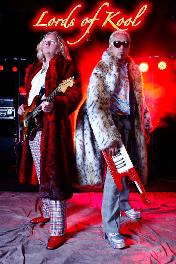 We're takin it back in time! Grab your bell bottoms and join us in the Plaza (Sugarland Town Square) to enjoy Houston-based party band Lords of Kool for some fun sounds featuring Disco and other dance hits. The band is led by the indefatigable vocalist/keyboardist Miltonio, who has shared the stage with George Clinton, Stevie Wonder, and many other major artists
Sugarland Town Square
Located at Highway 6 and U.S. 59
Sugar Land, TX 77479
Directions (Map)
281-242-2000

Town Square Tribute
Stevie Nicks
& Fleetwood Mac Cover
Saturday, September 25, 2021 7:30 PM
Join us for a tribute series that will make you feel like you're watching the real deal! Nightbird captures the fire, energy, and spirit of Fleetwood Mac and Stevie Nicks with their spot-on tribute performances. Wowing audiences across Texas and Louisiana for the last 8 years, they are multiple-year recipients of Best Tribute Band nominations in the Houston Press Music Awards. Lead vocalist Brooke Alyson not only sounds like, but bears an uncanny resemblance to Stevie Nicks. "Like Stevie, I try to take you away to a little fantasy world for a while, and simply keep the dream alive that she began," says Alyson. "If I can do that, I've done my job." It's a job that Brooke Alyson and Nightbird band do exceptionally well.
Sugarland Town Square
Located at Highway 6 and U.S. 59
Sugar Land, TX 77479
Directions (Map)
281-242-2000

The Art Museum of Texas
@Sugraland Town Square
Established in 2020, Art Museum TX is a not-for-profit institution in Fort Bend County,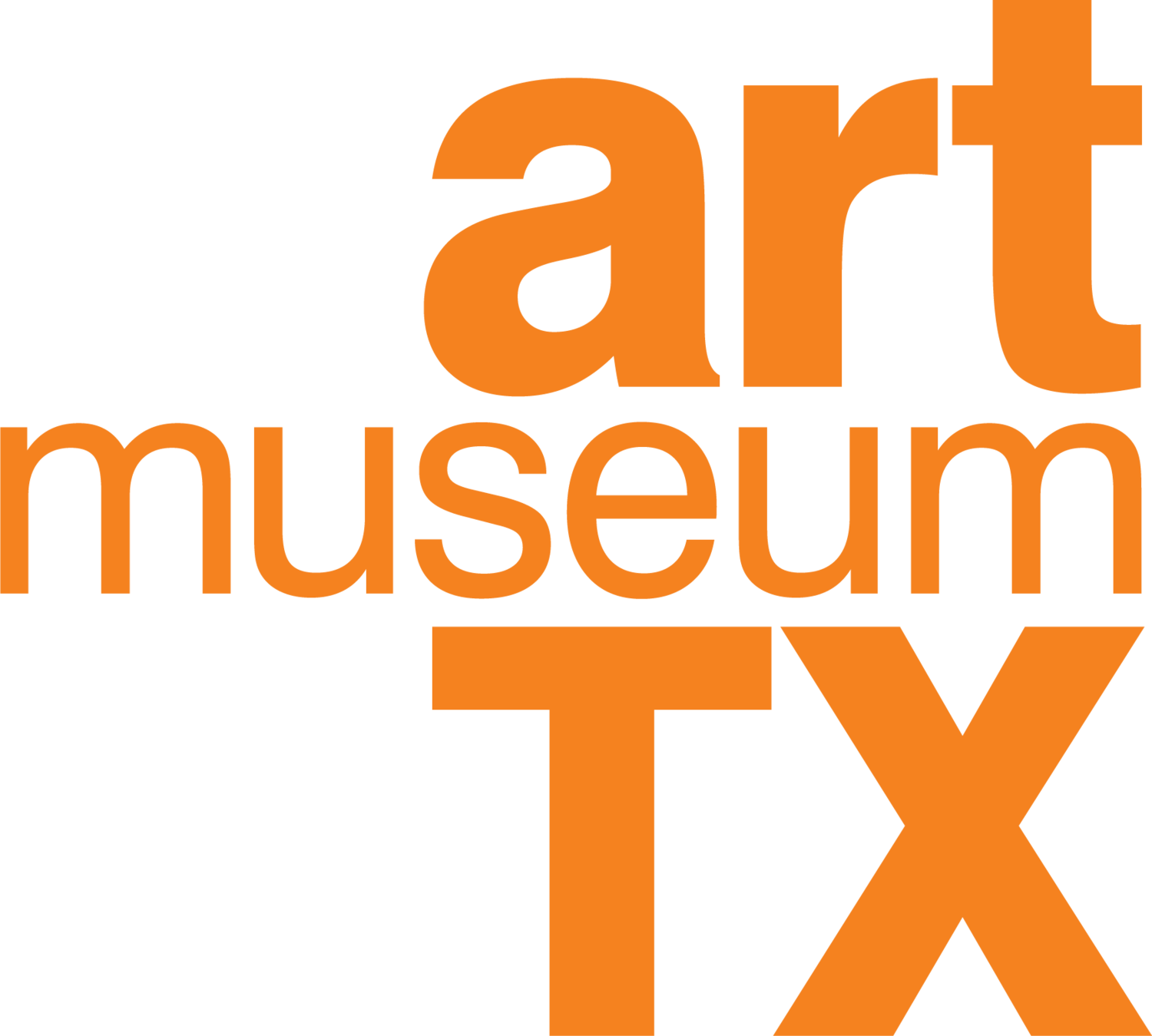 Texas, dedicated to presenting the region's contemporary art to the public. Art Museum TX provides an interchange for visual arts of the present and recent past, presents new directions in art, strives to engage the public, and encourages a greater understanding of contemporary art through education programs.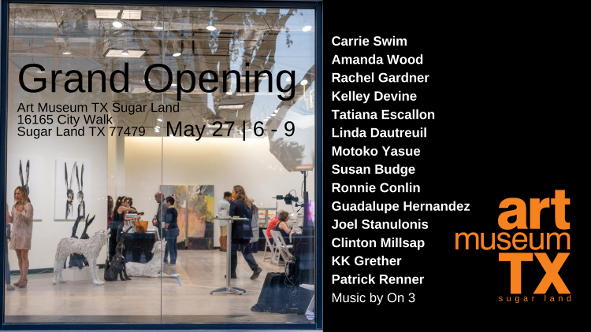 Art Museum TX is a museum dedicated to reaching our Fort Bend area population from one end of the region to the other, reaching throughout the surrounding areas and growing a wider audience. Art Museum TX is introducing art to so many. We bring art to YOU by opening our art space where YOU already frequent! We are in THE NEIGHBORHOOD!
Art Museum TX
16165 CITY WALK
SUGAR LAND TX 77479
Directions
Admission Free
Suggested Donation $5.00
Houston's Online Weekend Entertainment Guide
Looking for that Saturday weekend event and can't find it
try our custom "Google Search"