Weekend
January 28th-30th, 2022

Houston's Weekend Planning Guide
is updated continuously

Contact the venue for possible postponements or cancellations due to Covid 19 escalations
Tom Segura
I'm Coming
Everywhere World Tour
@Smart Financial Center
Tom Segura is a comedian originally from Cincinnati, Ohio. Well known for his Netflix specials Ball Hog, Disgraceful, Completely Normal, and Mostly Stories, Segura has also made feature film appearances that include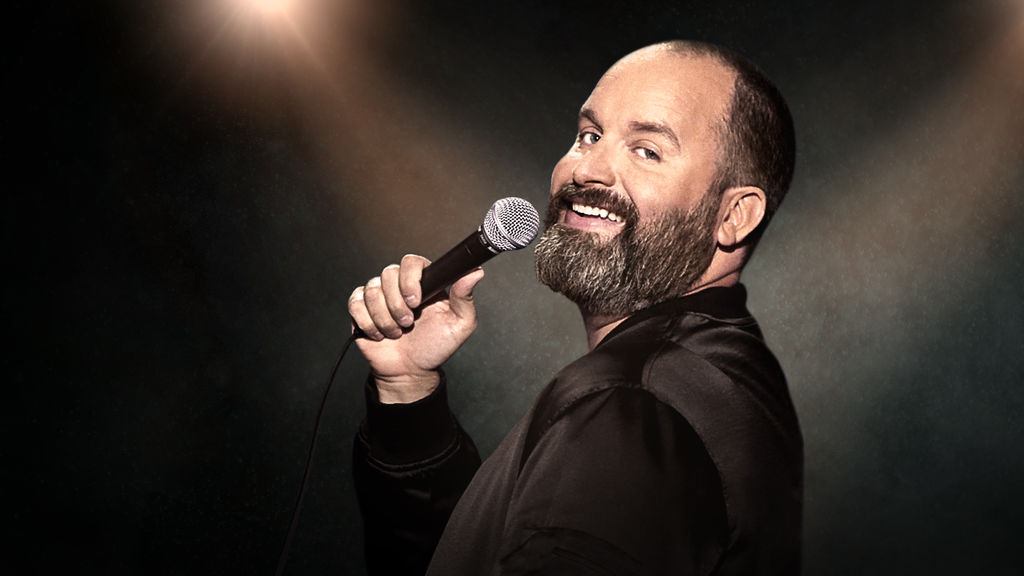 Instant Family, Countdown, Flinch, and The Opening Act, among others. Tom is one of the top-selling touring acts in the world, having sold hundreds of thousands of tickets on multiple international tours. Additionally, he co-hosts two of the most popular comedy podcasts, "Your Mom's House," with his wife, comedian Christina P. and "Two Bears, One Cave" with fellow comedian Bert Kreischer. Segura also produces multiple podcasts under his YMH Studios brand.
Jeff Goldblum & The Mildred Snitzer Orchestra
Jones Hall for The Performing Arts
Jeff Goldblum and his jazz ensemble make their way to America's Energy City this weekend at Jones Hall for the Performing Arts.

He has starred in some of Hollywood's most highest-grossing films, Jurassic Park (1993) and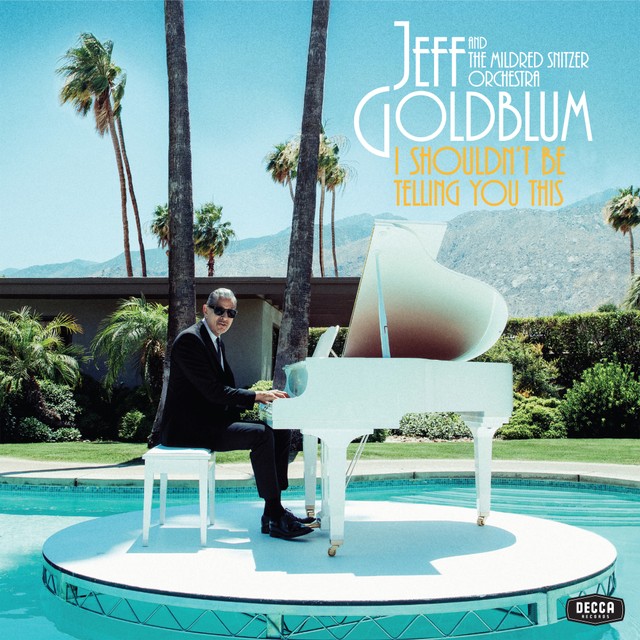 Independence Day (1996), as well as their respective sequels, The Lost World: Jurassic Park (1997) and Jurassic World: Fallen Kingdom (2018), and Independence Day: Resurgence (2016).

The actor has always said if he didn't study acting, he most likely would have become a jazz musician. We think this is what he is doing now and is worth a ticket to Jones Hall this weekend, September 20, 2019.
Bayou City Funk
and The Watters
@The Heights Theatre
Friday 1/28/2022 8:00PM
Doors Open 7:00 PM
Lobby Doors Open 6:00 PM
First Ever Combined Houston Auto
& Boat Show
@NRG Park
Jan. 26-30, 2022 at NRG Center
For the first time ever the Houston Auto Show and the Houston Boat Show are getting hitched, bringing land and sea lovers together for one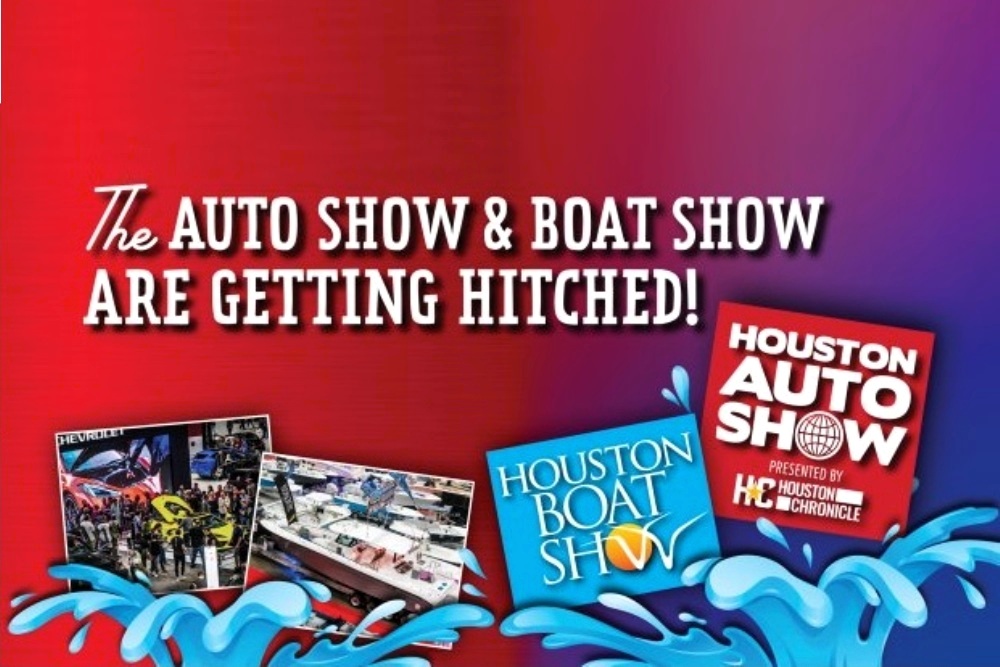 spectacular event.

After realizing the hit the pandemic has brought on inventory in both the automobile and boat industries, the two Houston shows have teamed-up to build the largest event of its kind.


Noel Miller
@The Improv Houston
Friday 1/28/2022 7:30 PM & 9:45 PM
Saturday 1/29/2022 7:00 PM & 9:30 PM
Sunday 1/30/2022 7:30 PM
Noel Miller's biting one-liners and topical social commentary has made him a force to be reckoned with in the comedy world. Between directing,touring, podcasting, music and streaming, Noel's rise has been nothing short of meteoric.
In addition to starring in popularYouTube series That's Cringe, and comedy duo + podcast Tiny Meat Gang with fellow comedianCody Ko, Noel has created successful series' on hisown including his format around hit BritishReality show Love Island. His broad reach has landed him deals with companies such asSeatGeek and Old Spice, as well as solo comedy gigs across the country.
Jerry Rivera
@Arena Theatre
Saturday 1/29/2022 8:00 PM
Doors Open 7:00 PM
This weekend the Puerto Rican native will be in Houston at the Arena Theatre.
(From All Music.com) It all started for Rivera when he began singing with his parents at various gatherings and was given small solo showcases at his parents' concerts. He is the son of singers Edwin "Pino" and Domingo Rivera. Pino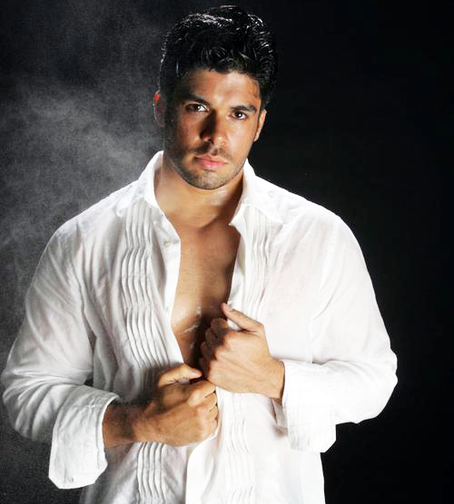 recorded Jerry when he was 14 and sent the demo to CBS/Sony Discos, who signed him to a long recording contract. His debut album, Empezando a Vivir, was recorded in 1989.
Rivera began to be known as "El Bebé de la Salsa" (the baby of salsa) after recording his first album, Empezando A Vivir. This project generated the hit, De La Cabeza A Los Pies ("From Head to Toe"). His second album, Abriendo Puertas ('Opening Doors'), produced the hit songs Esa Niña ('That Girl'), Dime ('Tell Me'), Nada Sin Ti ('Nothing Without You'), and Como un Milagro ('Like a Miracle') became number one hits first in Puerto Rico, then among the Hispanic populations in the United States and finally across Latin America.
Saturday 1/29/2022 7:00 PM
Pit Party Open 2:30 PM
Stadium Doors Open 5:00 PM
Monster Jam® is an action-packed motorsport with world-class athletes locked in intense competitions of speed and skill. Witness heated rivalries, high-flying stunts and fierce head-to-head battles for the Event Championship. Engineered to perfection, these 12,000-pound monster trucks, including the legendary Grave Digger® and Monster Energy®, push all limits in Freestyle, Skills Challenge and Racing competitions. This is full-throttle family fun. This. Is. Monster Jam™.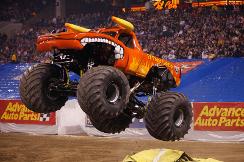 Ronny Chieng
"The Hope You
Get Rich Tour"
@HOB Houston
Saturday 1/29/2022 7:00 PM & 9:00 PM
Ronny Chieng is a stand up comedian, actor and Correspondent on the Daily Show with Trevor Noah. He was also one of the stars of the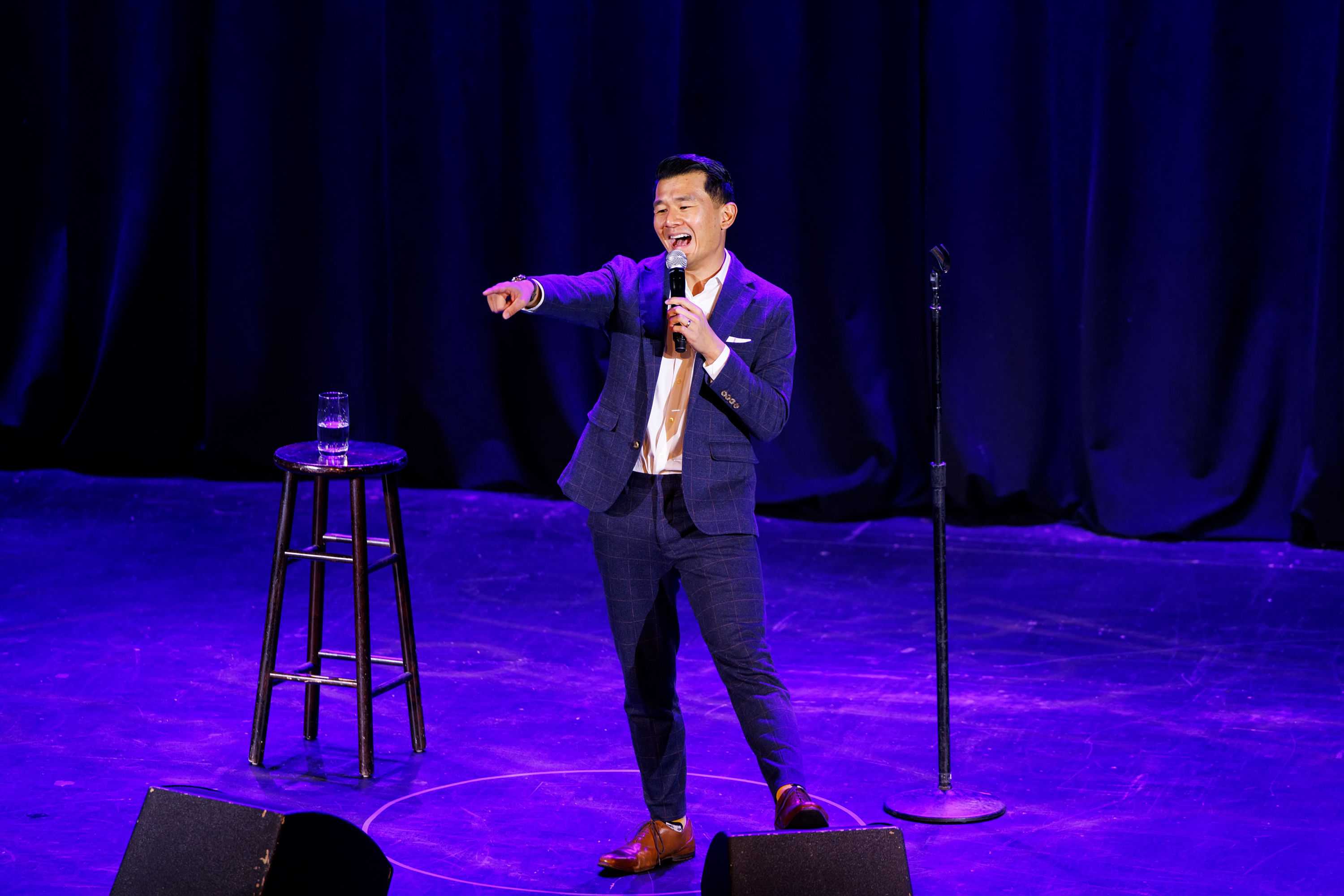 worldwide hit movie Crazy Rich Asians and has appeared on the Late Show with Stephen Colbert, the Tonight Show with Jimmy Fallon, the New York Times, and GQ.
JoJo Siwa in Concert
@Toyota Center
Saturday 1/29/2022 7:00 PM
JoJo Siwa started out dancing as a toddler at her moms, Jessalynn Siwa's, dance studio, in Omaha, Nebraska. From the very beginning, JoJo was known for her stardem affect. She started her first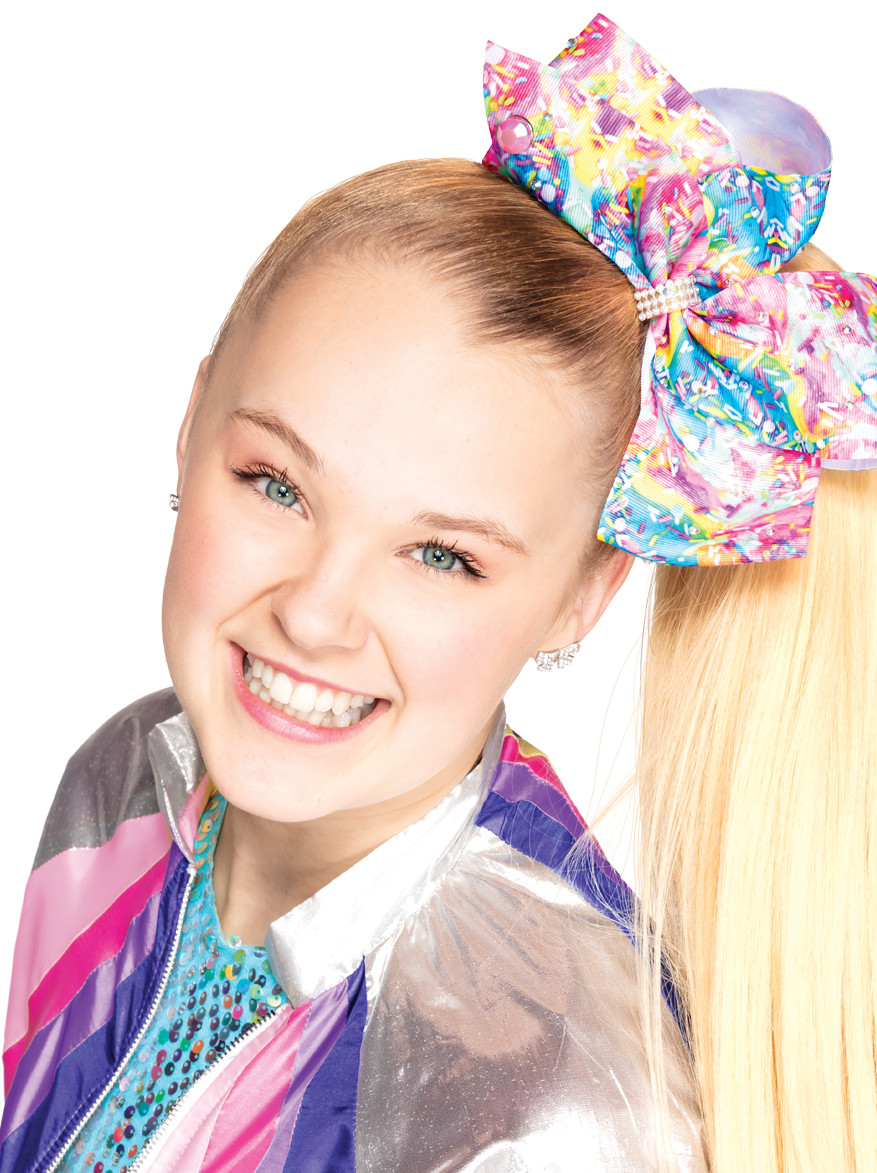 YouTube channel at a young age, called "JoJo's Juice". Her BIG break came when she won a spot on the show "Abby Lee's Ultimate Dance Competition". She's known for her keen entrepreneurship, singing, dancing, bestselling author, social media influencer and most recently her first tour, D.R.E.A.M the Tour.
The Life and Music
of George Michael
@HOB Houston
Sunday 1/30/2022 8:00 PM
Doors Open 7:00 PM
The Life and Music of George Michael is a brand new concert-style show that chronicles the amazing journey George Michael had with music and his fans. The show captures the performance and sound of George Michael with staging and lighting while telling his story through early music hits from Wham! and his illustrious solo career.
Enjoy your weekend everybody and don't forget to subscribe to our weekend newsletter and tweeter- feed, its free, click here JWM
100% Money-Back Ticket Guarantee
Some venue tickets for Houston's Weekend Planning Guide are provided by Ticket Liquidator.com a resale marketplace, not a box office or venue. Prices may be above or below face value. Your seats are together unless otherwise noted. If their are problems with our affiliate please call us (832) 949-9691 or contact us (Click Here)
Menendez Media the publishers of Houston's Weekend Planning Guided does not sell, trade or barter e-mail addresses
Since you are here...
Houston's Weekend Planning Guide is updated on a continuous bias for all in the Greater Houston Area. We haven't put up a paywall or asked anyone to log-in to see our content. We want to keep it that way. We accept advertising, but the revenue from that area is not enough to support us. If everyone who reads our weekend entertainment blog, who likes it and helps to support it, our future would be much more secure. For as little as $1 or more, you can support Houston's Weekend Planning Guide – and it only takes a minute. Thank you.

[Disclaimer]
Houston's Weekend Planning Guide participates in various affiliate marketing programs, which means, we receive paid commissions on purchases made through our links to retailer sites.
Our editorial content is not influenced by any commissions we receive.