Weekend Fridays is updated continuously
Bert Kreischer
"The Berty
Boy Relapse Tour"
@Smart Financial Center
Renowned comedian, podcast host, and author Bert Kreischer is bringing his The Berty Boy Relapse Tour to Smart Financial Centre this weekend (Friday, December 3, 2021).
Kreischer is known for his unique brand of comedy, which interweaves party-boy antics with humorous anecdotes about family and fatherhood. Currently,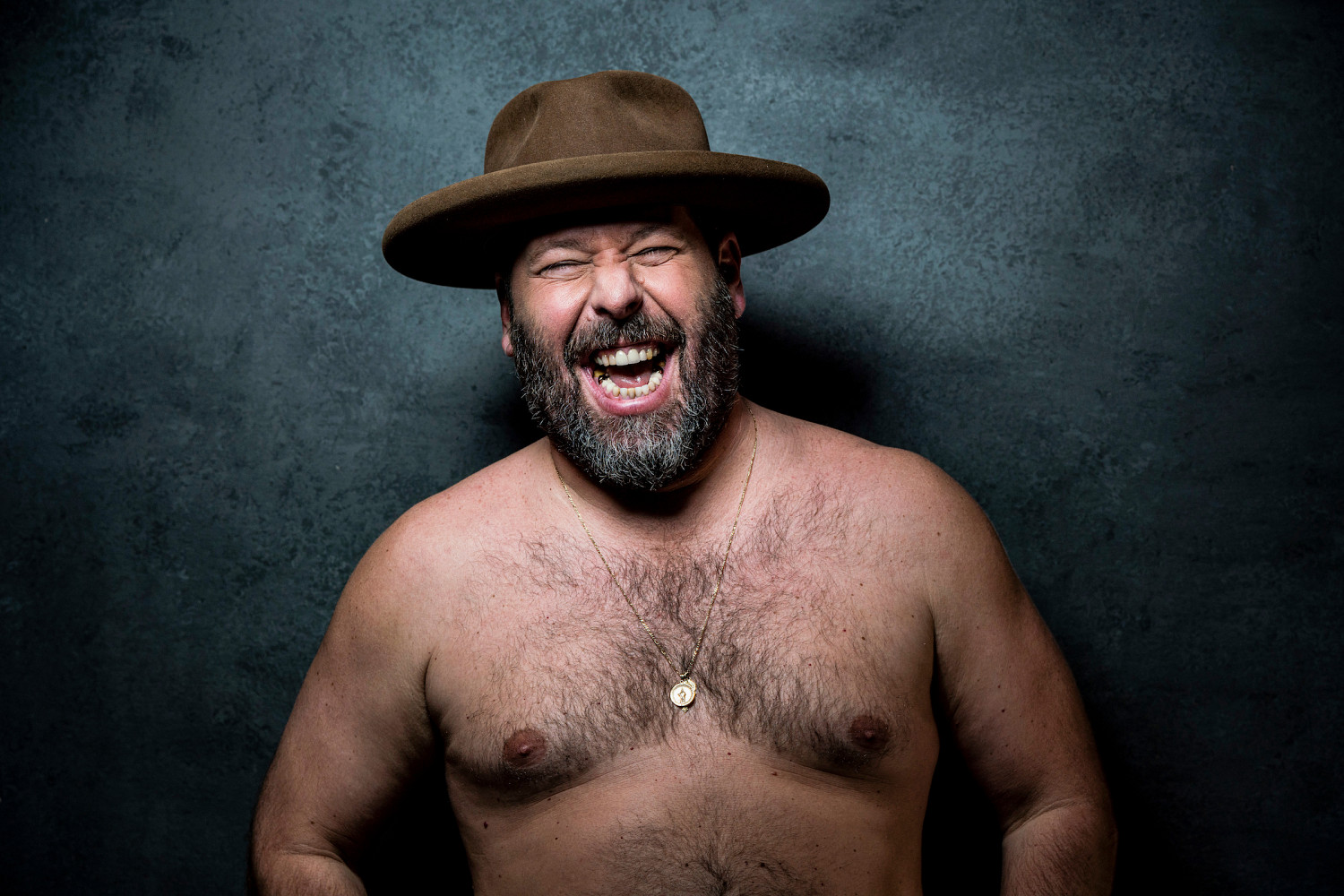 Kreischer is filming Legendary Entertainment's movie, The Machine, alongside Star Wars actor, Mark Hamill - an adaptation of the viral story Bert told onstage about getting involved with the Russian mob while studying abroad in College, which has been viewed more than 85 million times online.
Most recently, he hosted the Go-Big Show on TBS Network, an extreme talent show with celebrity judges Snoop Dogg, Rosario Dawson, Jennifer Nettles, and Cody Rhodes, which premiered this past January. In October 2020, Bert released his hit 5-episode Netflix mini series, The Cabin with Bert Kreischer, which featured cameos from a star-studded cast of Anthony Anderson, Caitlyn Jenner, Tom Segura, Joey Diaz, Nikki Glaser, Fortune Feimster, Bobby Lee, Donnell Rawlings, Kaley Cuoco, Joel McHale, Ms. Pat, Deon Cole, Big Jay Oakerson, and LeeAnn Kreischer. He also released his second Netflix Original stand-up comedy special Bert Kreischer: Hey Big Boy in March 2020. The special earned rave reviews from critics and fans alike.
Additionally, Kreischer is one of the most prominent comedians in the podcasting landscape. He is the producer and host of Bertcast, a weekly comedy podcast on the All Things Comedy Network. He also co-hosts the 2 Bears 1 Cave podcast with Tom Segura, and the Bill and Bert podcast with Bill Burr.
Houston's Weekend Planning Guide (Weekendhouston.net) is a Targeted Premium Event Listings Journal/Calendar
90's Kickback Concert
Next, Donell Jones
Case, H-Town
Brownstone, Jade
and Shai
@Arena Theatre
LiveNation the world's largest event promoter and artist's rep company continues to give us great entertainment in all genres. The company and its popular money maker Travis Scott is going through some tough legal issues with its Astroworld Festival tragedy. This weekend they will present the "90's Kickback Concert" at Houston's Arena Theatre.
This weekend it will be these favorite R& B artists from the 90's, Next, Donell Jones, Case, H-Town.Brownstone, Jade and Shai. (See videos Click Here)
(From All Music.com) Along with the likes of Dru Hill and Jagged Edge, Next were part of a late-'90s contemporary R&B class that combined a gospel background, suggestive lyrics, multi-part harmonies, and slick productions with stylistic cues taken from Jodeci and R. Kelly. From 1997 through 2000, the trio placed four singles within the Top 20 of the Billboard Hot 100, including the chart-topping "Too Close" and number seven hit "Wifey."

After two albums for major-label Arista, including the multi-platinum 1997 debut Rated Next, the group moved to Clive Davis' post-Arista venture J Records, where they released a third album prior to a rift in 2003. The original members released new material 15 years later, following an acrimonious split and some false restarts.
The group Jade was originally composed of Joi Marshall, Angela Slates and Debra Mitchell and, as such, was first known as JAD. Producer Vassal Benford sold the song "I Wanna Love You" before Marshall, Slates and Mitchell's voices were recorded on the song.
Dickens on The Strand
On Galveston Island
Friday 12/3/2021
Saturday 12/4/2021
Sunday 12/5/2021
Galveston Historical Foundation present their annual Dickens on The Strand this weekend, December 3rd through Sunday December 5, 2021. This will be the 48th year the foundation will be producing the festival. The annual festival is a holiday tradition with great family programming, live entertainment an special events.
The organizers say, "Brush off your bowlers and prepare your petticoats as Galveston Historical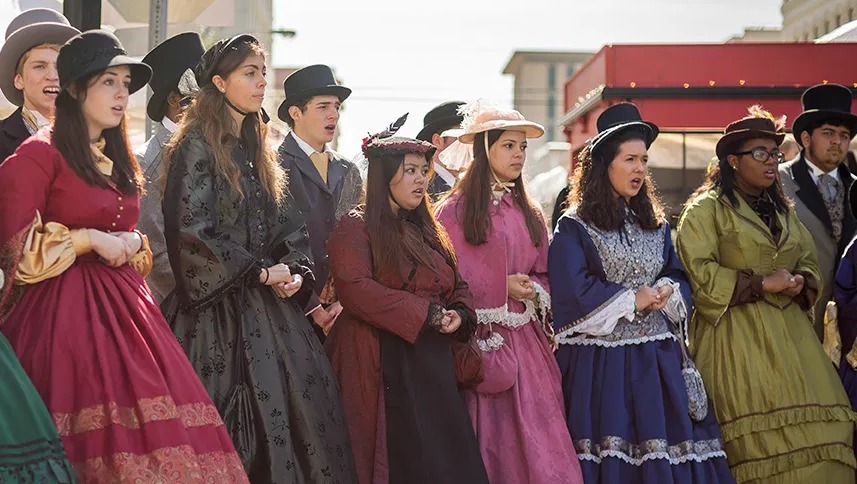 Foundation presents this 48th annual Dickens on The Strand. Held the first weekend in December, the annual festival is a holiday tradition with great family programming, live entertainment, special events, and more."
Over the last sixty years, GHF has expanded its mission to encompass community redevelopment, historic preservation advocacy, maritime preservation, coastal resiliency and stewardship of historic properties.

The annual holiday street festival, based on 19th-century Victorian London, features parades, non-stop entertainment on four stages, new additions like Tiny Tim's Play Land, Shopkeeper Skills Village, and roaming characters throughout the festival.
Charles Dickens' A Christmas Carol
@The Grand Opera
House in Galveston
Friday December 3, 2021 8:00 PM
A powerful story of redemption, Charles Dickens' A Christmas Carol has enchanted audiences all over the world with its simple message of holiday joy. Ebenezer Scrooge, the most unrepentant and miserly of fellows, is made to see the light as he is visited by the ghosts of his own life: Jacob Marley and the Christmas Spirits of Past, Present and Future. This new adaptation of Dickens' ever popular classic fills the stage with lush costumes, stunning sets, song, dance, a heavy dose of humor and a timeless message.

The Grand Opera House
in Galveston
2020 Postoffice Street
Galveston, TX 77550
Directions (Map)
Phone: (409) 765-1894
Houston Symphony's
Tchaikovsky's
The Nutcracker
Gil Shaham
@Jones Hall for
The Performing Arts
Friday 12/3/2021 8:00 PM
Saturday 12/4/2021 8:00 PM
Sunday 12/5/2021 2:30 PM
To celebrate the holidays, Andrés Orozco-Estrada and the orchestra share music from Tchaikovsky's iconic Nutcracker score, this weekend at Jones Hall for the Performing arts.
The performances will include Gil Shaham described as one of the foremost violinists of our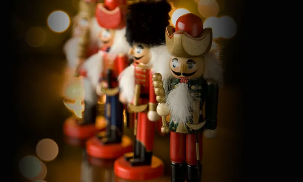 time, also Principal Bass, Robin Kesselman was appointed principal bass by the Orchestra's Music Director Andrés Orozco-Estrada in 2014. And local news anchor Gina Gaston of ABC 13 will serve a narrator for the performances. The symphony would like for everyone to know dancers are not a part of this concert experience.
Running the gamut from radiant lyricism to jaw-dropping fireworks, Barber's Violin Concerto is one of the most beloved in the repertoire, and no one plays it better than Gil Shaham. The performances will incorporate Shaham with Principal Bass Robin Kesselman for a dazzling Gran Duo Concertante by double bass virtuoso Giovanni Bottesini.
It's a John Waters Christmas...
the booster shot you need
@The Heights Theatre
Friday 12/3/2021 8:00 PM
Doors Open 7:00 PM
Lobby Opens 6:00 PM
John Waters is best known for the 1988 film Hairspray which became an international success and was later adapted into a hit Broadway musical. Waters has written and directed other films,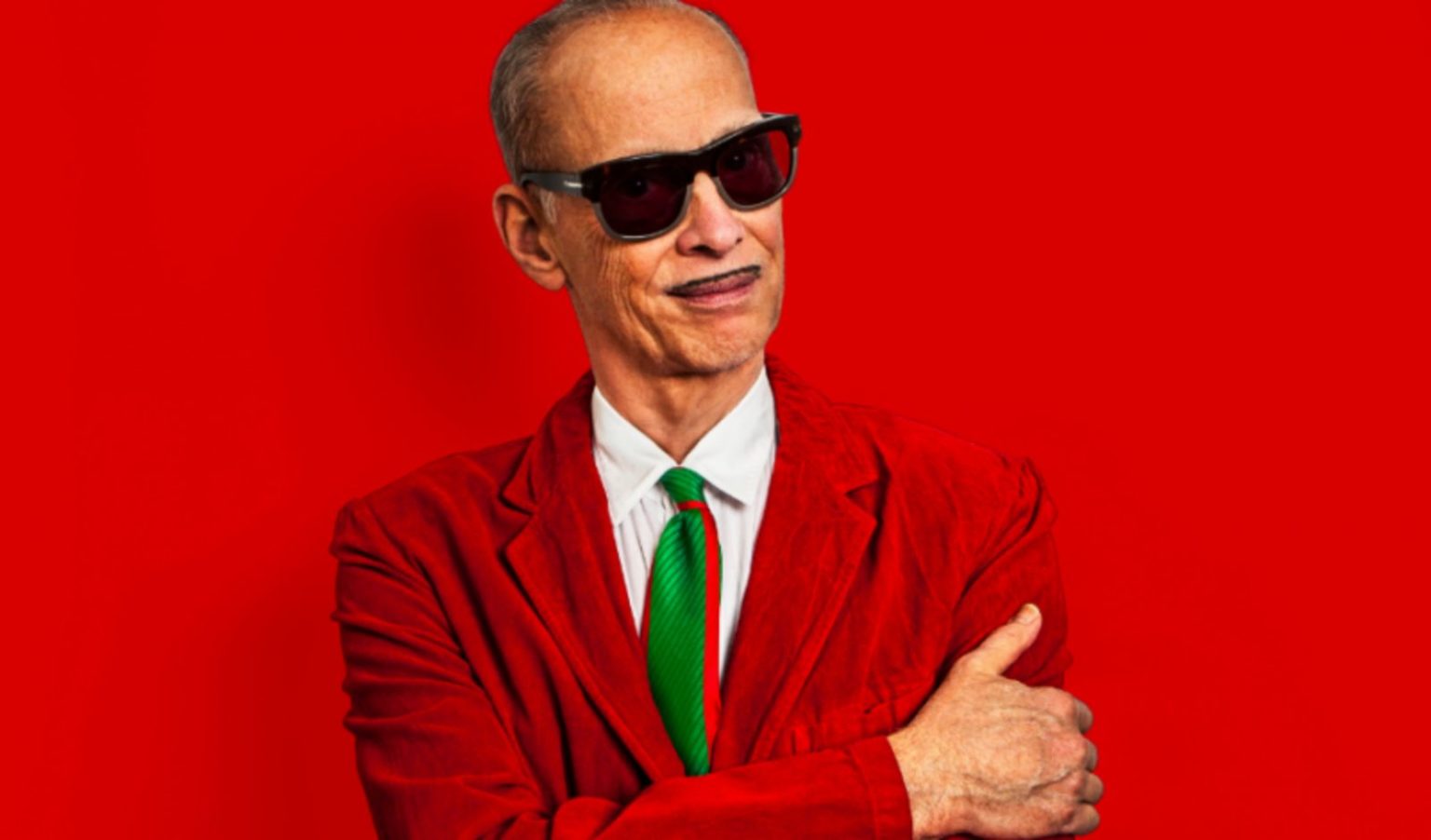 including Polyester (1981), Cry-Baby (1990), Serial Mom (1994), Pecker (1998), and Cecil B. Demented (2000). His films contain elements of post-modern comedy and surrealism.
This weekend the 75-year-old is presenting "It's a John Waters Christmas... the booster shot you need" in northwest Houston at The Heights Theatre.
It is Water's doing what he does, spoofing life. The one-man show stated in San Francisco, California at the Great American Music Hall and will terminate in his home town of Baltimore, Maryland.
The Brooklyn Vegan.com describes Water's efforts, "Filmmaker and trash connoisseur John Waters is heading out on his annual "A John Waters Christmas" holiday tour starting next week. What to expect? "This rapid-fire monologue for adult delinquents asks the holiday questions, 'Was Joseph a virgin, too?', 'Is Santa now an incel?,' 'Is Rudolph a bossy bottom?', 'Prancer a no-fats-or-femmes top?' And Vixen, well, 'Did she make love with Russ Meyer?'
Thursday 12/2/2021 8:00 PM
Friday 12/3/2021 7:30 PM & 9:45 PM
Saturday 12/4/2021 7:00 PM & 9:30 PM
Sunday 12/5/2021 7:30 PM
Thursday 12/9/2021 8:00 PM
Friday 12/10/2021 7:30 PM & 9:45 PM
Saturday 12/11/2021 7:00 PM & 9:30 PM
Sunday 12/12/2021 7:30 PM
Gary Owen has been entertaining American audiences for more than a decade with his side-splitting comedy. Having performed to sold-out audiences in all the major comedy clubs and theatres across the country, Owen is one of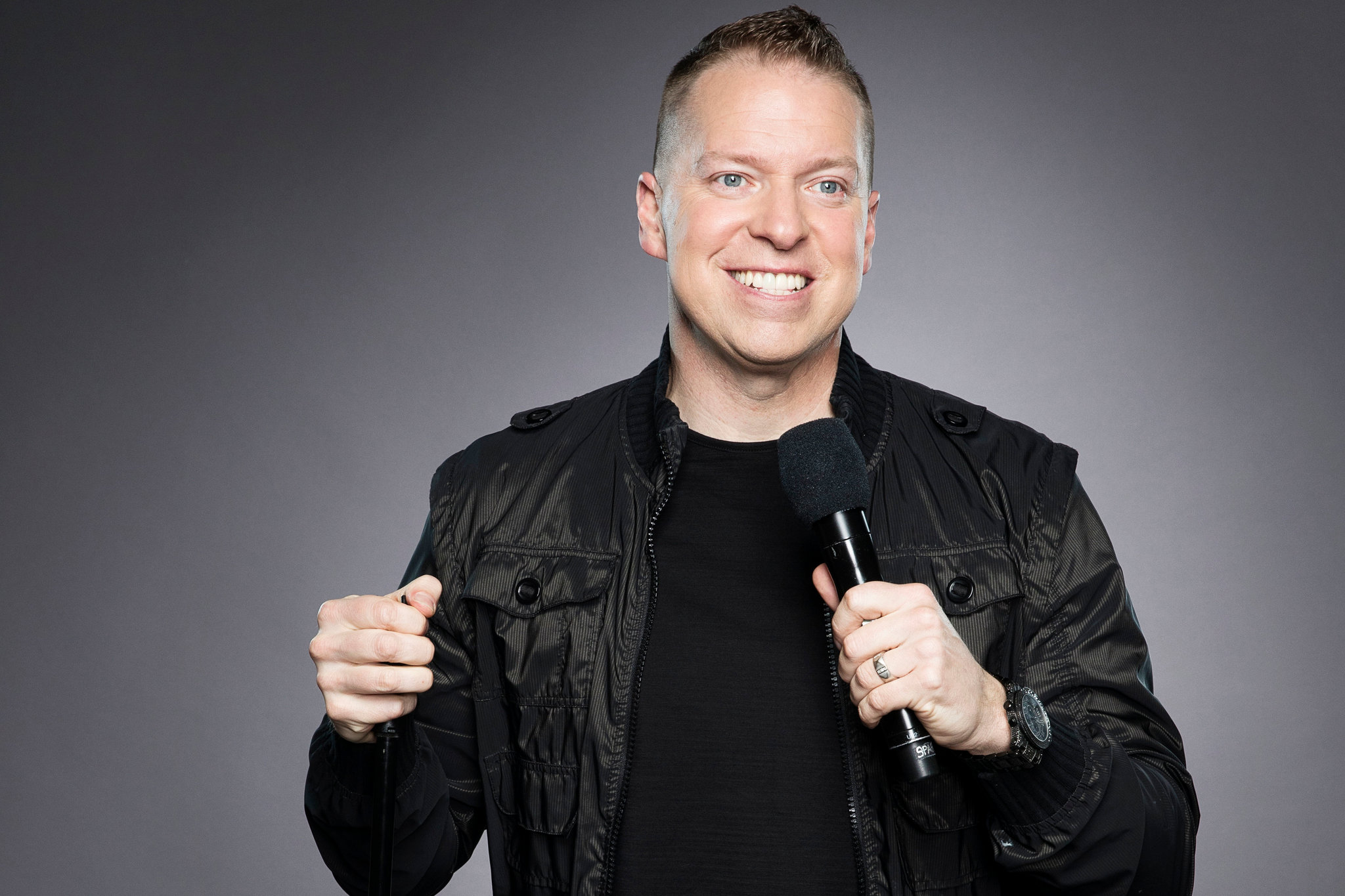 America's most beloved comedians and was proclaimed by Ebony magazine as Black America's "Favorite White Comedian."
Owen will be a Houston's Improv for the next two weekends. Audiences can now see Owen in his fourth Showtime comedy special, "Gary Owen:DoinWhatIDo", which premiered in September. The Showtime special is afollow-up to his three previous Showtime specials, "I Got My Associates," in 2018, and "I Agree with Myself" and "True Story," both on Showtime in 2015.
Owen has had massive success as a comic actor on the big screen. Up next, he will appear in Universal 1440 Entertainment's "Sudden Death". In 2016, he starred opposite Mike Epps and Mike Tyson in the comedy "Meet The Blacks" and in 2014, he starred in the Universal comedy "Ride Along" with Ice Cube and Kevin Hart.
He is also one of the stars of the popular Screen Gems' franchise "Think Like A Man"(2012), having appeared in the first installment and its successful follow up "Think Like A Man Too" (2014). In additional to their commercial successes, both opening #1 at the box office, the films were warmly received by critics and fans alike. Other film credits include "Little Man" (2016) opposite The Wayans Brothers and "Daddy Day Care" (2003) opposite Eddie Murphy. He is also widely known for his stealing role as "Bearcat" in the MGM film "College" (2008).
In 2016, Owen starred in the BET docuseries "The Gary Owen Show," which chronicled his dynamic and interracial family life with his wife and children in small-town Ohio. The series marked the first time a caucasian actor had starred in his own series on the network.

On the small screen, Owen co-hosted TruTV's sketch series "Upload with Shaquille O'Neal" (2013). After meeting Tyler Perry on The Tom Joyner Morning Show, Owen was cast as the recurring role of Zach the barber in the 5th season of the TBS comedy series "Tyler Perry's House of Payne."
In 2014, he served as the host of the hugely popular comedy special "Shaquille O'Neal Presents: All Star Comedy Jam - Live from Orlando". Other standout comedy performances include "Mike Epps Presents: Live from Club Nokia" as well as "Breakin' out the Park" and "Urban Legend," the latter two which he also produced. He also starred in "Martin Lawrence Presents: 1st Amendment," which aired on Starz in 2005.
In addition to his breadth of comedic work in films, television, and standup, Owen works closely with the nonprofit Facing Addiction, an organization dedicated to finding solutions to the addiction crisis in America. Having lost his own brother to heroin addiction, Owen regularly speaks and performs to raise awareness and support for the organization's mission.
Owen grew up in Cincinnati, Ohio and has always had a passion for comedy. He enrolled in the US navy following high school, where he was chosen for the prestigious Presidential Honor Guard. After leaving his ceremonial position, Owen became a military police officer at the Naval Installations on Coronado Island in San Diego. During this time, he returned to his true calling: standup comedy. After only a year of doing stand-up, he was named "Funniest Serviceman in America." Two appearances on the multicultural comedy showcase, "BET's ComicView," won him his own one-hour "grandstand" show. At the end of the season he was selected from the year's four "grandstanders" to be the host.

The Improv
7620 Katy Freeway Space
455 Houston, TX 77024
Directions
Buy tickets over the phone:
713-333-8800
Taylor Tomlinson
@Cullen Hall
University of Houston
Tomlinson says she started performing standup in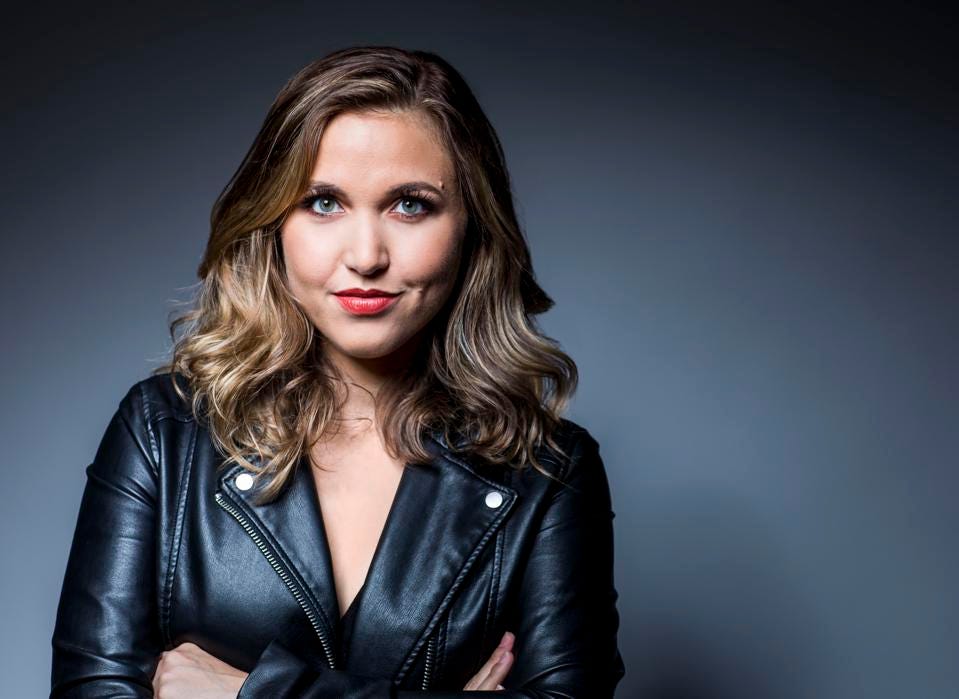 church basements, school venues, and coffee shops when she turned 16-years old. This weekend Tomlinson will be on the campus of the University of Houston at Cullen Hall.
Tomlinson's national celebrity most likely became known when she finished as a top-ten finalist on the ninth season of NBC's Last Comic Standing back in 2015.
The show business publication Variety two years ago named here one of the "Top 10 Comics to Watch". This was at the Just for Laughs Festival.
Like many comics on the raise Tomlinson has appeared on The Tonight Show, Conan, and Comedy Central. Tomlinson in 2017 developed a sitcom for ABC, but the Disney network decided not select it for it a pilot.
She performed a 15-minute set on an episode of the Netflix stand-up series The Comedy Lineup in 2018. Her own hour-long Netflix special, "Quarter-Life Crisis", went on Netflix a year ago. In 2020 she toured with fellow comedian Whitney Cummings on the "Co-dependent Tour". Tomlinson was part of the podcast "Self-helpless with stand-up comics Kelsey Cook and Delanie Fischer". Recently Forbes.com placed her on their 30 Under 30 list.
Cullen Hall
University of Houston
4300 University Drive
Houston, TX 77004
Directions (Map)
Phone: (832) 842-3131
Website
Since you are here...
Houston's Weekend Planning Guide is updated on a continuous bias for all in the Greater Houston Area. We haven't put up a paywall or asked anyone to log-in to see our content. We want to keep it that way. We accept advertising, but the revenue from that area is not enough to support us. If everyone who reads our weekend entertainment blog, who likes it and helps to support it, our future would be much more secure. For as little as $1 or more, you can support Houston's Weekend Planning Guide – and it only takes a minute. Thank you.
Houston's Online Weekend Entertainment Guide
Looking for that Friday weekend event and can't find it, try our custom "Google Search"