Saturday
December 4th, 2021
Weekend Saturdays is updated continuously

Lera Lynn and
David Ramirez
@The Heights Theatre
Saturday 12/4/2021 8:00 PM
Doors Open 7:00 PM
Lobby Opens 6:00 PM
This weekend at The Heights Theatre in northwest Houston its Lera Lynn and David Ramirez. Lynn recently released an album she created on her own. Ramirez will be performing from his latest, My Love Is A Hurricane" (see video). This weekend on W19th Street in heights its Lynn an Ramirez at The Heights Theatre.
With her new album "On My Own", Lynn has emerged not only with a clear vision of herself, but with an entirely self-propelled breakthrough: Lynn wrote, sang, produced and recorded On "My Own" alone. She also played every single instrument on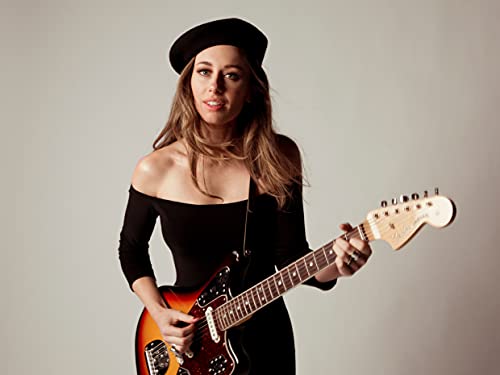 the record. It is a magnificent album, haunting and wild. It is also a record that no one else could make, because no one else is Lera Lynn. "I think there is something special about a singular vision," Lynn says. "That's not to say there's not something special about a shared vision, a collaborative vision. But I would be so thrilled to hear records made in isolation by my favorite artists, just to know what their uninfluenced vision of their music is." She pauses, then adds, "I guess I just wanted to hear what my own imagination sounded like."
How do you write love songs when you're heartbroken? How do you sing about hope and passion when yours is lost? How do you finish an album when the relationship that inspired it has ended?
During the Summer of 2017, David Ramirez had fallen in love with a woman who, despite having only just met, felt incredibly familiar to him. There was a scary but comfortable feeling of deja vu within their moments together. "In past relationships, no matter how eager I was to feel loved and to give love, there had always been a hesitation to crawl out of my old life. I didn't feel this with her," he recollec
KSBJ Presents
King and Country's
A Drummer Boy
Christmas
@Toyota Center
Saturday 12/4/2021 7:00 PM
Doors Open 6:00 PM
Note: The venue is reporting this event is sold out. Tickets are available at third party re-sale outlets.
Brothers Joel and Luke known as For King & Country have been performing their hard-hitting rendition of "Little Drummer Boy" in their concerts for years this weekend the duo will be at Houston's Toyota Center.
The two recently spoke to Nancy Kruh of People.com,"It's very basic," Joel Smallbone, 36, tells PEOPLE, explaining how he and his brother cracked the "Little Drummer Boy" code. "This is a song about a boy who's playing a drum for Jesus. And here we are, seven guys [in the band] playing a load of drums. Why didn't Bing Crosby or Frank Sinatra ever think of this? We just feel like these slightly dumb, very obvious Australian fellows who did something that, for whatever reason, no one ever thought of."

Adds Luke Smallbone, 34: "It was just the lowest hanging fruit of all time, that nobody had put drums on the 'Little Drummer Boy.' And we were just there at the right height."
Indeed, typical interpretations tend toward the solemn side that, to many ears, brings out the tedium of the melody and "pa-rum-pum-pum-pums." But with a driving beat, soaring vocals, and most of all, a pounding array of percussive instruments, the Smallbones' version verges on the ecstatic.
Last year, it was the breakout performance on the CMA Country Christmas special — going on to become a YouTube sensation (with 3.4 million views). The Aussie natives, who are based in Nashville, are now riding the wave with their newly released A Drummer Boy Christmas album and ongoing "A Drummer Boy Drive-In" Christmas tour, and they're set to perform the song on Christmas day on ABC's Good Morning America." (Read more at People.com Click Here)
Siggno
"ReconeXion Tour XXI"
@Houston Arena Theatre
Saturday 12/4/2021 9:00 PM
SIGGNO has been around for almost 15 years, a group whose freshness continues to this day.

This weekend Siggno with Sólido and Chris Pérez is at the Arena Theatre with their "ReconeXion Tour XXI".
The group is made up of the original union of musicians from different regions of Texas and
Florida, SIGGNO is characterized by being a musical group that exudes originality both in its musical proposal and in its image.
His first production, titled "Al Principio," quickly caught on with audiences throughout Texas, and opened the doors to the music industry for them. In 2002, SIGGNO recorded their second album, "Por amor", and it became a watershed in the career of this young band, as it earned them the highest recognition that any musician could wish for in the American Union: his nomination for the prestigious Grammy Award.
Texas Rock Fest
@Warehouse Live
The Greenroom
Saturday 12/4/2021 8:00 PM
Doors Open 7:00 PM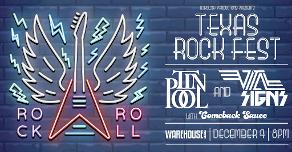 Warehouse Live
813 St Emanuel Street
Houston, TX 77003
Directions (Map)
(713) 225-5483
by Will Smith (Author), Mark Manson
Houston's Weekend Planning Guide
(Weekendhouston.net) is a Targeted Premium Event Listings Journal/Calendar
Houston Symphony's
Musical Treats
The Nutcracker—for Kids!
Saturday 12/4/2021 10:00 AM & 11:30 AM
The Symphony's popular Holiday Family Concert returns! Delight in the magic of the holiday season and treat your family to a morning of musical fun they'll remember for years to come as Music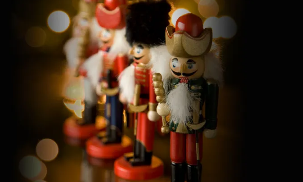 Director Andrés Orozco-Estrada leads treasured selections from The Nutcracker, plus other holiday favorites. Presented in a casual, family-friendly setting, this 50-minute concert will have your little ones picturing sugar plums and sparkling snowflakes, and comes complete with fun interactive activities and a visit from Santa himself!
Houston's Symphony look forward to celebrating the enchanting music of Tchaikovsky in this performance! Please note that dancers are not a part of this concert experience.

Safety guidelines for Family Series Concerts: To prioritize your health and safety, December's concert will be socially distanced, and masks will be required for guests ages 4 and up. In addition to the in-hall experience, livestream tickets for December will also be available. Live stream tickets (Click Here)
Houston Symphony's
Tchaikovsky's
The Nutcracker
Gil Shaham
@Jones Hall for
The Performing Arts
Saturday 12/4/2021 8:00 PM
Sunday 12/5/2021 2:30 PM
To celebrate the holidays, Andrés Orozco-Estrada and the orchestra share music from Tchaikovsky's iconic Nutcracker score, this weekend at Jones Hall for the Performing arts.
The performances will include Gil Shaham described as one of the foremost violinists of our time, also Principal Bass, Robin Kesselman was appointed principal bass by the Orchestra's Music Director Andrés Orozco-Estrada in 2014. And local news anchor Gina Gaston of ABC 13 will serve a narrator for the performances. The symphony would like for everyone to know dancers are not a part of this concert experience.
The Turning Story of Travis Scott's Astroworld Festival
The annual Astroworld Festival event founded by Jacques Bermon Webster, Jr., known as rapper and hip-hop songwriter Travis Scott.
ended in tragedy last weekend.
Scott got the idea for the festival in 2018, taking its name from his third album. The event was put together and managed by LiveNation and its festival contractors.
College Basketball
Rice vs. Jarvis Christian

Tudor Fieldhouse
on the Rice University campus More info at www.riceowls.com
Saturday,
December 4, 2021
2:00 PM
6100 S Main St, Houston, TX 77005
Directions (map)
Gifting isn't always easy. You have to consider what the recipient wants, needs, and might use, but you also have to think about the message that you're sending. Giving the gift of wine-related accessories sets the right mood for a party. After all, wine is decadent, indulgent, interesting, and fun. The gifts on the list below manage to bring excitement to the wine lover in your life.
Terrence K. Williams
@Cullen Hall
University of Houston
Saturday 12/4/2021 8:00 PM
This weekend its Terrence K. Williams, actor and comedian at the University of Houston performing in Cullen Hall. The show is open to the public not just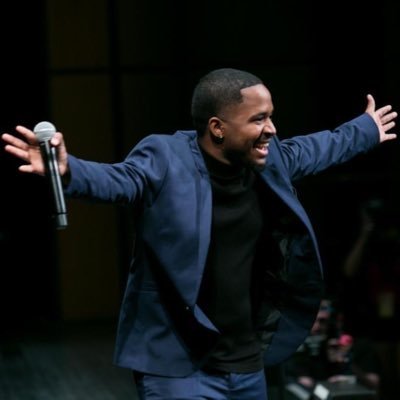 University of Houston students. Williams has a social media following of over five million strong.
Williams bio reads he has been making people laugh his entire life and is the author of "From The Foster House to The White House" relating to his incredible journey growing up without a home and achieving the American Dream.
Terrence was born and raised in Oklahoma City, where he spent the first fifteen years of his life growing up in the foster care system. During one lunch break Terrence decided to post a video on Facebook and a star was born – The next day he had over forty two million views.

The show also features Steve "Mudflap" McGrew, who uses the moniker, the "hellbent hillbilly". The show, "Laugh at Your Own Risk" is hosted by Houston's very own, Chingo Bling!

Cullen Hall
University of Houston
4300 University Drive
Houston, TX 77004
Directions (Map)
Phone: (832) 842-3131
Website
Saturday 12/4/2021 10:00 PM
Doors Open 8:00 PM

This weekend Houston based hip hop artist Devin The Dude is at Scout bar. He has released six solo albums: "The Dude" (1998), "Just Tryin' ta Live" (2002), "To tha X-Treme" (2004), "Waitin' to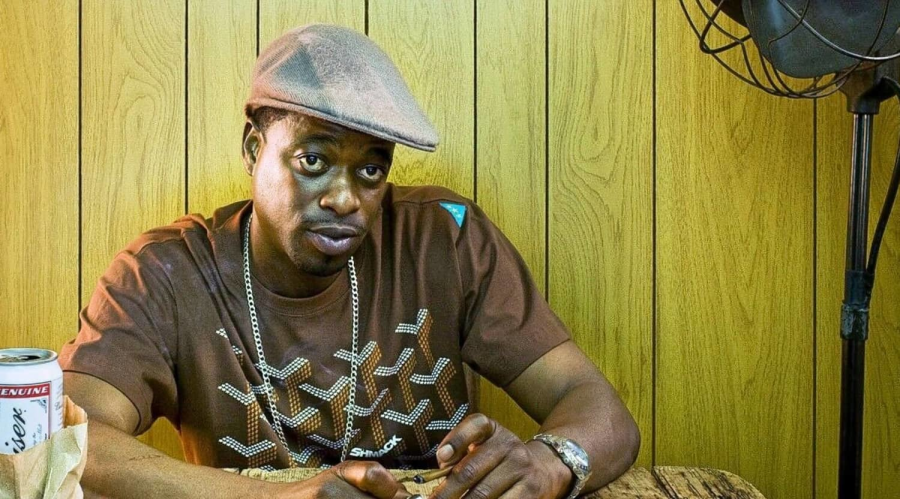 Inhale" (2007), "Landing Gear" (2008), and "Suite 420" (2010). He also made a number of guest appearances, including on Dr. Dre's "Fuck You" in 1999, and De La Soul's "Baby Phat" in 2001, and on Tech N9ne's "After Party" 2010 off of The Gates Mixed Plate.

This weekend he is at Scout Bar with Chutes McGoo, Face, Big Baby, Byrd the Ghost, NevaFold, Po$ter Child and Macho.
White Christmas
Chris Mitchell Jazz
@Hobby Center
Zilkha Hall
Saturday 12/4/2021 7:00 PM
Grammy Recording Academy Saxophonist Chris Mitchell this weekend at the Hobby Center in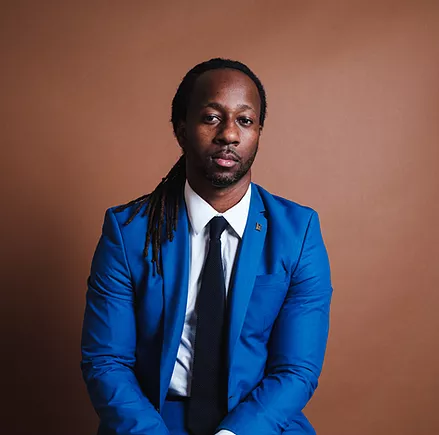 Zilkha Hall, delivers renditions of Christmas classics. This includes, White Christmas and Let It Snow, along with fan favorites from all six of his albums.
The Chris Mitchell Experience, brought him "breakthrough recognition" in 2013. Chris's main instrument is the soprano saxophone, but he also plays the alto and tenor saxophone and the guitar on occasion.

The Hobby Center for the Performing Arts
800 Bagby Street
Houston, TX 77002
(713) 315-2525
Directions (Map)
The Nutcracker
@The Wortham Center
November 26 - December 24, 2021
The Houston Ballet brings back The Nutcracker to the Wortham Center this year after the covid hiatus.

The ballet's marketing people tells us, "Bring the family back to the theater to share the joy of Clara's magical journey to the Kingdom of Sweets this holiday season!
Stanton Welch's The Nutcracker is a grand spectacle of opulence and one of the most splendid
versions of this holiday classic ever staged. With hundreds of roles and a myriad of exquisite details that will leave you discovering something new in every performance, Welch's The Nutcracker is a positively joyous treat for ballet lovers of all ages. Rejoice in the return of this time-honored tradition!"

Saturday 12/4/2021 7:00 PM & 9:30 PM
Sunday 12/5/2021 7:30 PM
Thursday 12/9/2021 8:00 PM
Friday 12/10/2021 7:30 PM & 9:45 PM
Saturday 12/11/2021 7:00 PM & 9:30 PM
Sunday 12/12/2021 7:30 PM
Gary Owen has been entertaining American audiences for more than a decade with his side-splitting comedy.
Having performed to sold-out audiences in all the major comedy clubs and theatres across the country, Owen is one of America's most beloved comedians and was proclaimed by Ebony magazine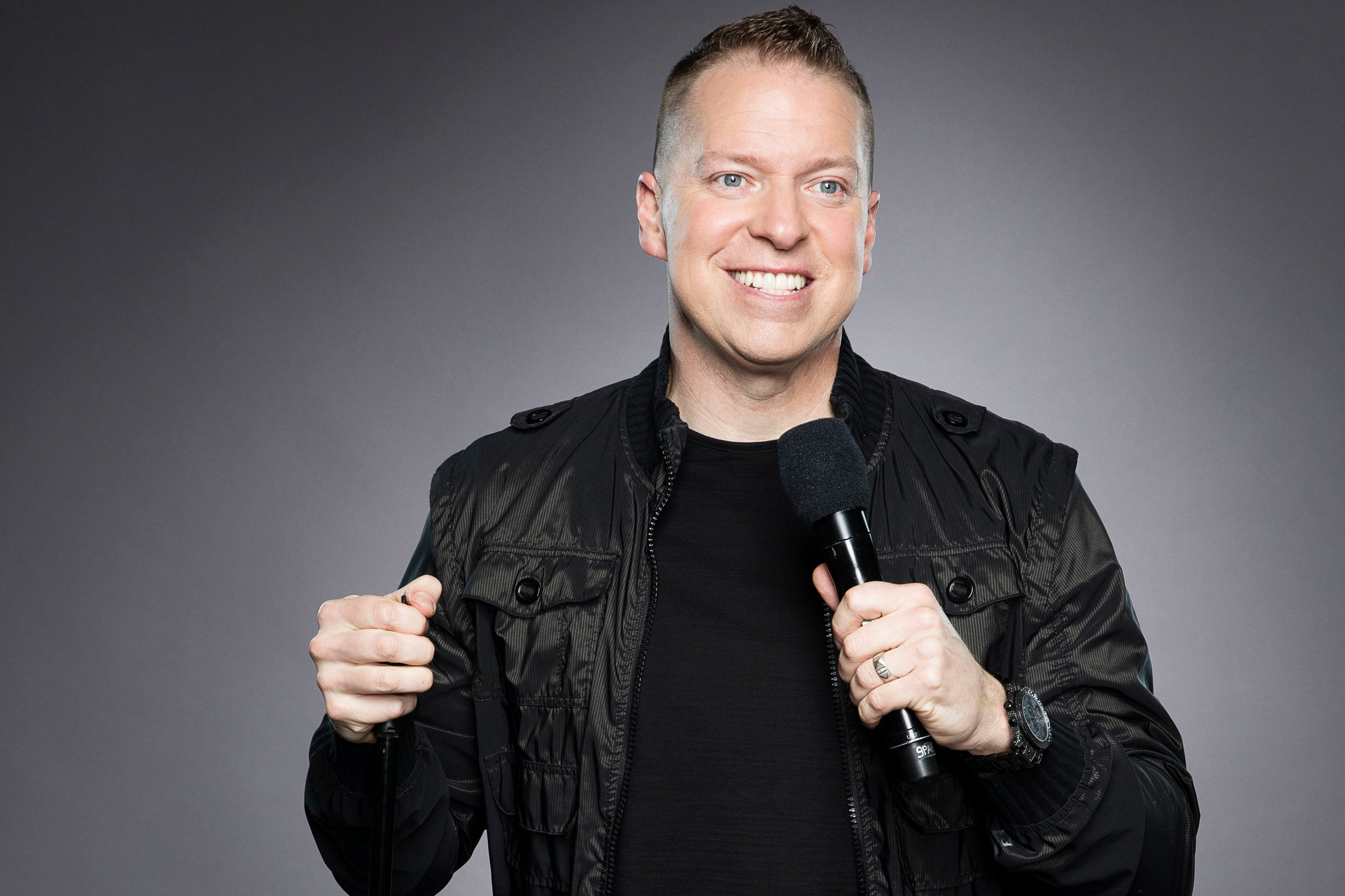 as Black America's "Favorite White Comedian."
Owen will be a Houston's Improv for the next two weekends. Audiences can now see Owen in his fourth Showtime comedy special, "Gary Owen:DoinWhatIDo", which premiered in September. The Showtime special is afollow-up to his three previous Showtime specials, "I Got My Associates," in 2018, and "I Agree with Myself" and "True Story," both on Showtime in 2015.
The Art Museum of Texas
@Sugraland Town Square
Established in 2020, Art Museum TX is a not-for-profit institution in Fort Bend County,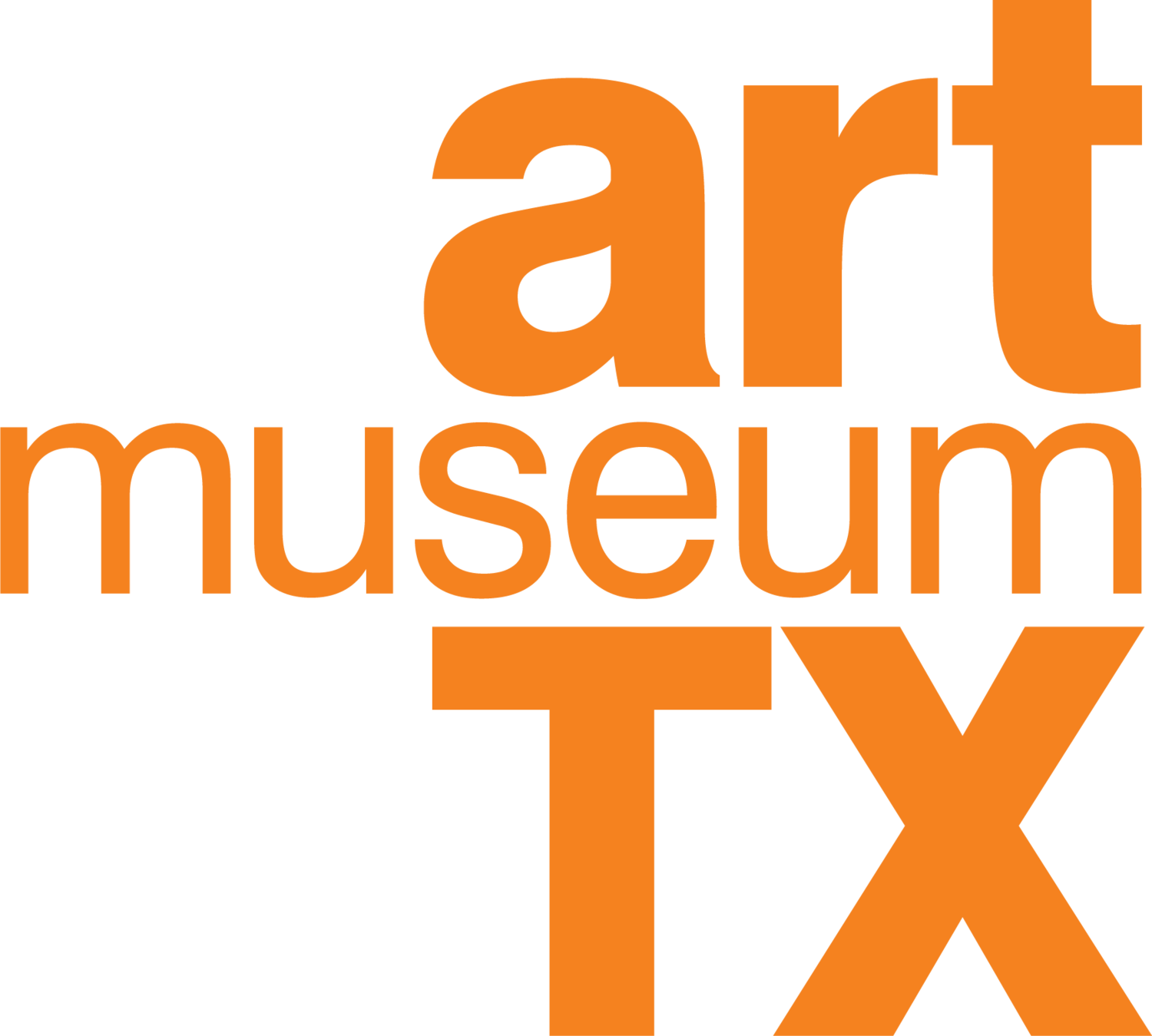 Texas, dedicated to presenting the region's contemporary art to the public. Art Museum TX provides an interchange for visual arts of the present and recent past, presents new directions in art, strives to engage the public, and encourages a greater understanding of contemporary art through education programs.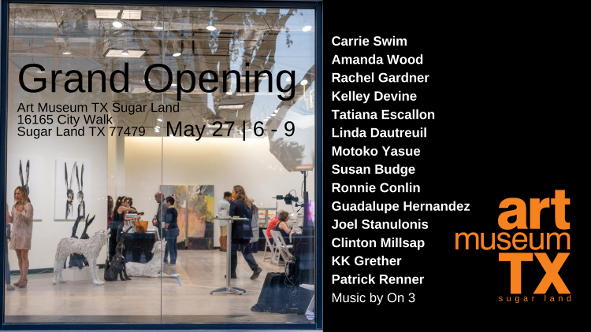 Art Museum TX is a museum dedicated to reaching our Fort Bend area population from one end of the region to the other, reaching throughout the surrounding areas and growing a wider audience. Art Museum TX is introducing art to so many. We bring art to YOU by opening our art space where YOU already frequent! We are in THE NEIGHBORHOOD!
Art Museum TX
16165 CITY WALK
SUGAR LAND TX 77479
Directions
Admission Free
Suggested Donation $5.00
Houston's Online Weekend Entertainment Guide
Looking for that Saturday weekend event and can't find it
try our custom "Google Search"